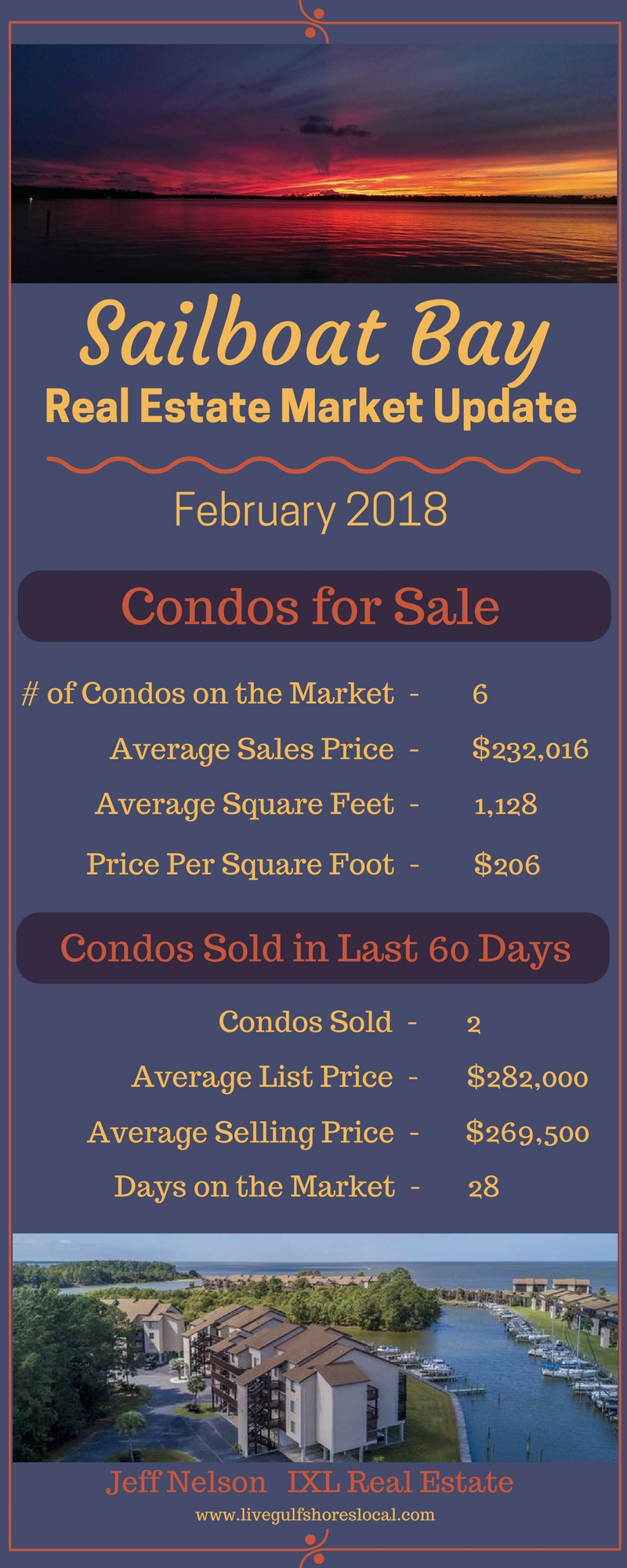 Although Sailboat Bay is not on the Gulf, it's a very popular condo community in Gulf Shores, especially for those who want to live on the water full time or for a second home. In fact, I have lived there myself.
If you want to stay "in the know" on what's happening in the real estate market for Sailboat Bay, you can see it here. Every month I'll post an update on the market in this wonderful community giving you the sales data for condos that have sold and those that are currently for sale.
For Sale
As you can see from above there are 6 condos for sale in Sailboat Bay ranging in square feet from 1,050 to 1,230. Owning a condo here will give you the opportunity to live in a very quiet gated community, "off the beaten path". Every condo has its own boat slip that is complete with power and water. Please visit the main real estate page for Sailboat Bay for more details.
Sold
For the 2 condos that sold, the highest price was $335,000 and the lowest was $229,000. The biggest condo was 1,450 square feet and the smallest was 1,123. If you ever wonder why there is such a big difference in price for the same square footage for these properties, the higher priced units sit on Bon Secour instead of the marina.
I hope you found this Sailboat Bay real estate update helpful. If you're thinking about buying or selling in the this wonderful community, please contact me at:
Jeff Nelson
IXL Real Estate – Eastern Shore
251-654-2523
jeff@livegulfshoreslocal.com