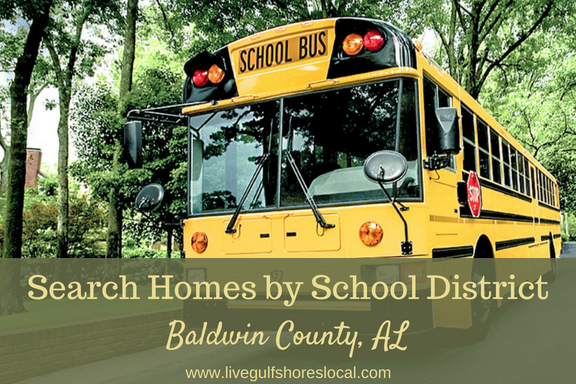 Below you will find all of the homes that are for sale according to what Baldwin County School District it's located. You'll find home listings from school districts in Bay Minette, Spanish Fort, Daphne, Fairhope, Foley, Gulf Shores, and Orange Beach.
If you would like to compare a particular school to others in the area, here is a link that ranks each school in Baldwin County.
By clicking on each of the school links below, you will be taken to an additional page which will display all of the homes that are for sale in that particular district.
Search Homes for Sale by School District
I hope that you find this information helpful and feel free to browse as many listings as you would like. This is one of the few real estate sites where you will not be forced to register just to view property details.
When the timing is right or you just need more information on a property, I am ready, willing, and able to get you what you need.