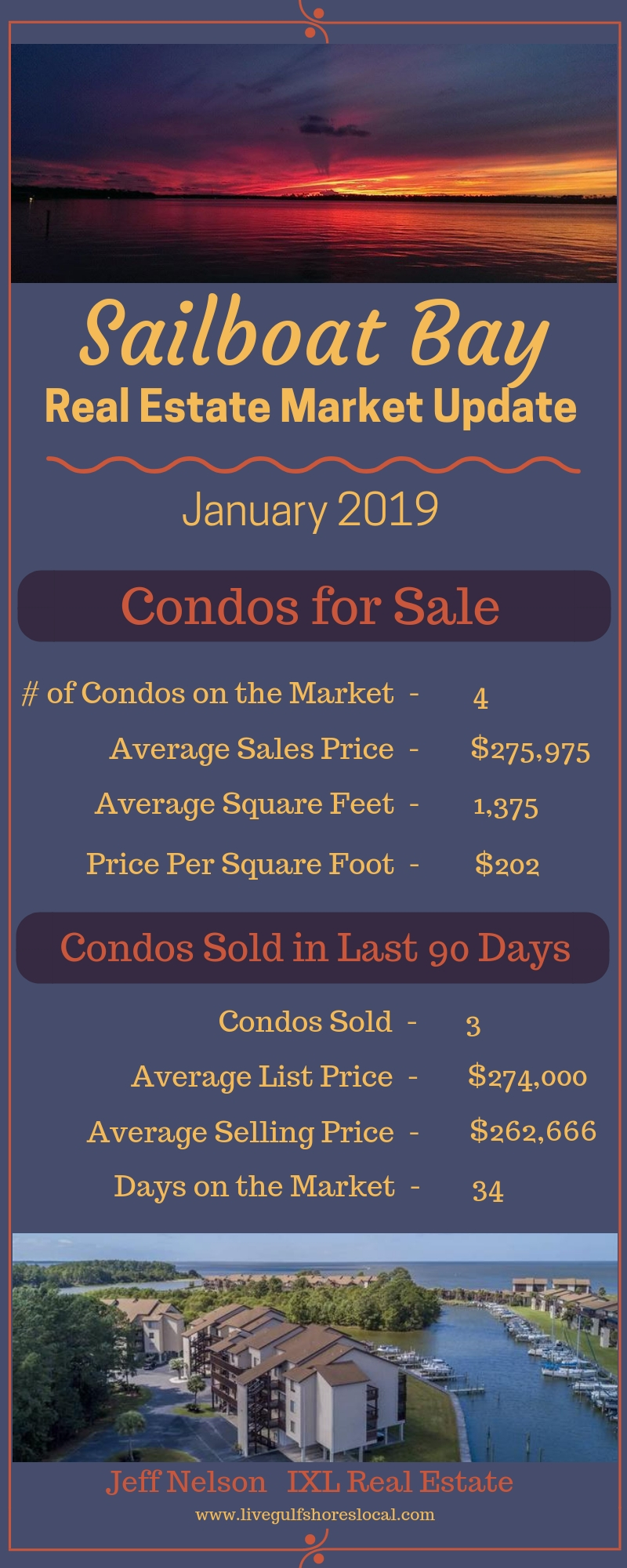 Sailboat Bay is a private and seclude gated community in Gulf Shores. It's situated along the Intracoastal Waterway and Bon Secour Bay with private boat slips for every condo in the complex.
Each month I analyze the real estate stats for Sailboat Bay so buyers and sellers are better educated on the market here. If you are thinking about buying a condo in Gulf Shores and you love boating or fishing, check this complex out.
Condos for Sale in Sailboat Bay
All of the figures that you find on this page come from information pulled today (1/16/19). For the 4 condos that are currently for sale, square feet ranges from 1,050 to 1,600. The highest priced condo is $340,000 and the lowest price is $219,000.
For extensive information about the great community and to see all of the condos that are on the market please visit, Condos for Sale in Sailboat Bay.
Condos That Sold in the Last 90 Days
As you can see from the image above, there were 3 condos that sold in the last 90 days. The highest priced unit sold for $330,000 and the lowest priced condo was $219,000.
The average price per square foot was $214 and the listing to selling price ratio was 96%. This means that Sailboat Bay is still in a slight buyer's market, averaging 4% off of the list price.
If a Gulf Shores condo is in your future, please contact me at:
Jeff Nelson
IXL Real Estate – Eastern Shore
251-654-2523
jeff@livegulfshoreslocal.com