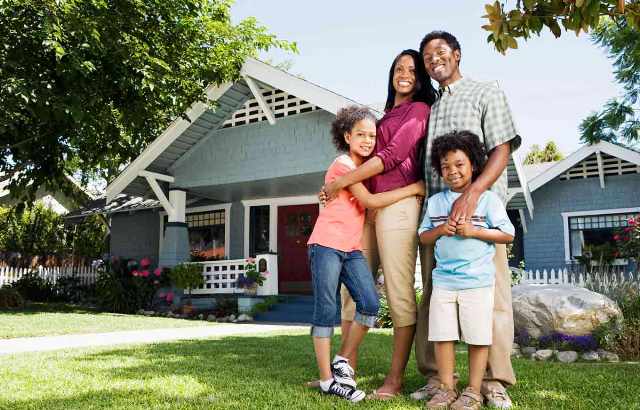 Although the Gulf Shores and Orange Beach area is known for tourism and hi-rise condos, there are many single family neighborhoods here as well. If you want to live here full-time and buy a house in Gulf Shores or the surrounding areas, here is a complete guide of things to consider.
The internet gives us unbelievable options to search for homes and to obtain vital information, including pictures, square footage, and acreage of the property. Most of us are guilty of looking at all of those online listings and falling in love with the pictures of the house alone. It's perfect in every way, right? Well, this is the purpose of this article, so before you break out your checkbook and stroke a check for your earnest money deposit; take a look at the information below. It may save you some grief in the future . . .
Besides a few obvious items, here are things to consider when buying a house with an emphasis on the Gulf Shores and Orange Beach area.
Style of the home. Accessibility to the interior of the home as it pertains to stairs is extremely important in our area due to the fact that much of the land is influenced by water. Whether it is a river, canal, bay or the Gulf, there are many single family homes that are built on stilts. Take for instance Fort Morgan. Located on the western side of Gulf Shores and on a peninsula, you are surrounded by water, so all of the homes there are on stilts. Many buyers look for homes with their retirement years in mind and want the master bedroom on the first floor. In Gulf Shores and Orange Beach, you may have to deal with a flight of stairs in some homes to just bring in the groceries from the car.
Drive by the home at different times. Once you have found a home that you like, driving by the property at different times of day as well as different days of the week will give you a great feel for the neighborhood.
Plan to own your home for at least several years. This really applies to everywhere in the country. We're not in 2006 anymore, and the days of the buy/sell within a year and make $100,000 are over for a little while. Find a place that you love and settle in.
Online neighborhood information. Especially if your future neighborhood is popular, it is so easy to get the scoop on what that community is like. For instance, Ono Island is a very popular neighborhood where you can find lots of data at your fingertips.
Noise levels. Most of the high noise level areas here will be along the highway near the coast, but there aren't too many single family homes there. When searching for a home or neighborhood, be sure to note where the airports, music venues, and schools are.
Schools. For families with school age children, being in a good school district is usually one of the most deciding factors in buying a home. Learn about what schools serve what districts. For instance, Gulf Shores High School also serves Orange Beach. This might be important if you have a freshman and just bought a house on the east end of Orange Beach.
Buy as much house as you may need but no more. Budget is usually a concern for nearly 100% of us, so study your area as well as the region. Homes in Gulf Shores and Orange Beach are typically more per square foot than homes in Foley, which is located just north of Gulf Shores. I remember buying a home where two of the rooms weren't even used at all (hindsight). As you go on tours, put serious thought into each space of the home to see if it makes sense (no matter how good it looks).
Check the crime reports. This is another easy and fast piece of information that is available to you no matter where you live. You can go to www.crimereports.com or your local police department to get information on an area. Only you know what you are comfortable with.
Natural light and window placement. One of the biggest features that draw home buyers to the Alabama coast is the water. However, we also have many neighborhoods with big trees and lush greenery. Although they're nice, heavily wooded areas can really put a damper on natural light. Also, homes with bad or lack of window placement can do your view a big disservice. What's the purpose of buying that great waterfront home if you can't even see the water? Graham Creek Estates is a good example of a beautiful neighborhood that is heavily wooded and on the water.
Flood zones. Almost the whole region of Baldwin County is in some kind of flood zone, but whether it requires flood insurance is another issue. A home on stilts that sits at a certain elevation wouldn't need to pay for flood insurance for instance. It's all about the elevation! Flood maps are also available online or you could just ask the seller if they have to pay for it.
Homeowners Association. I've had clients who love them and some who don't. I would say that about 75% of the single family homes in Gulf Shores and Orange Beach will have some kind of HOA. This will come with monthly dues but will also usually come with some neighborhood amenities.
Talk with the sellers or neighbors. I show hundreds of homes and condos every year, but no one will know as much as the person who lives in the house or in the neighborhood. If they are willing to talk with you, you can ask the owners if they've done any renovations, for instance. If you can catch a neighbor out in the yard, you can ask them about the community. Most of the time, they will be willing to give you everything that you need to help you make a decision.
How close are you to the neighbors? If privacy is important to you, walk the perimeter of the home and look out its windows to see if you're comfortable. Many of the homes in Gulf Shores and Orange Beach back up to either water, woods, or a golf course which is ideal if you don't want backyard neighbors. Sometimes, well, hedges make great neighbors.
Your commute. From the western tip of Gulf Shores to the state line at Orange Beach and Florida is about 32 miles, so you could have an hour commute depending on where you live and work (even here). Also, because we are a resort town, traffic in Foley can be a bear in the summer. Foley's Hwy 59 is one of two major roads running north and south. Foley also has most of the shopping for the area. The Beach Expressway was just completed this year, which has helped tremendously for both locals and vacationers traveling around our beach town.
Taxes. Alabama still has some of the lowest property taxes in the country, so this shouldn't be a big deal for you. However, ask your Realtor to get them for a particular property that you like.
Get a home inspection. This also applies to any property that you decide to buy anywhere in the country. You never know what's behind those walls, so protect yourself.
What are the local amenities? Most people don't want to be a hermit. You can easily pull up local attractions, shops, and restaurants near your address by going to Google maps or by visiting www.walkscore.com. On that note, use Google maps' Street view and plug in the address of the home that you like. It's very likely that you may be able to virtually drive down the street and look around. Pretty cool! You can also goto the page that I created on things to do in Gulf Shores and Orange Beach to get you started.
Jeff Nelson of IXL Real Estate – Eastern Shore and Live Gulf Shores Local would love to serve you in all of your real estate needs, whether it's buying a home in Gulf Shores or purchasing a condo on the beach. You can contact him through the information on the right of your page.