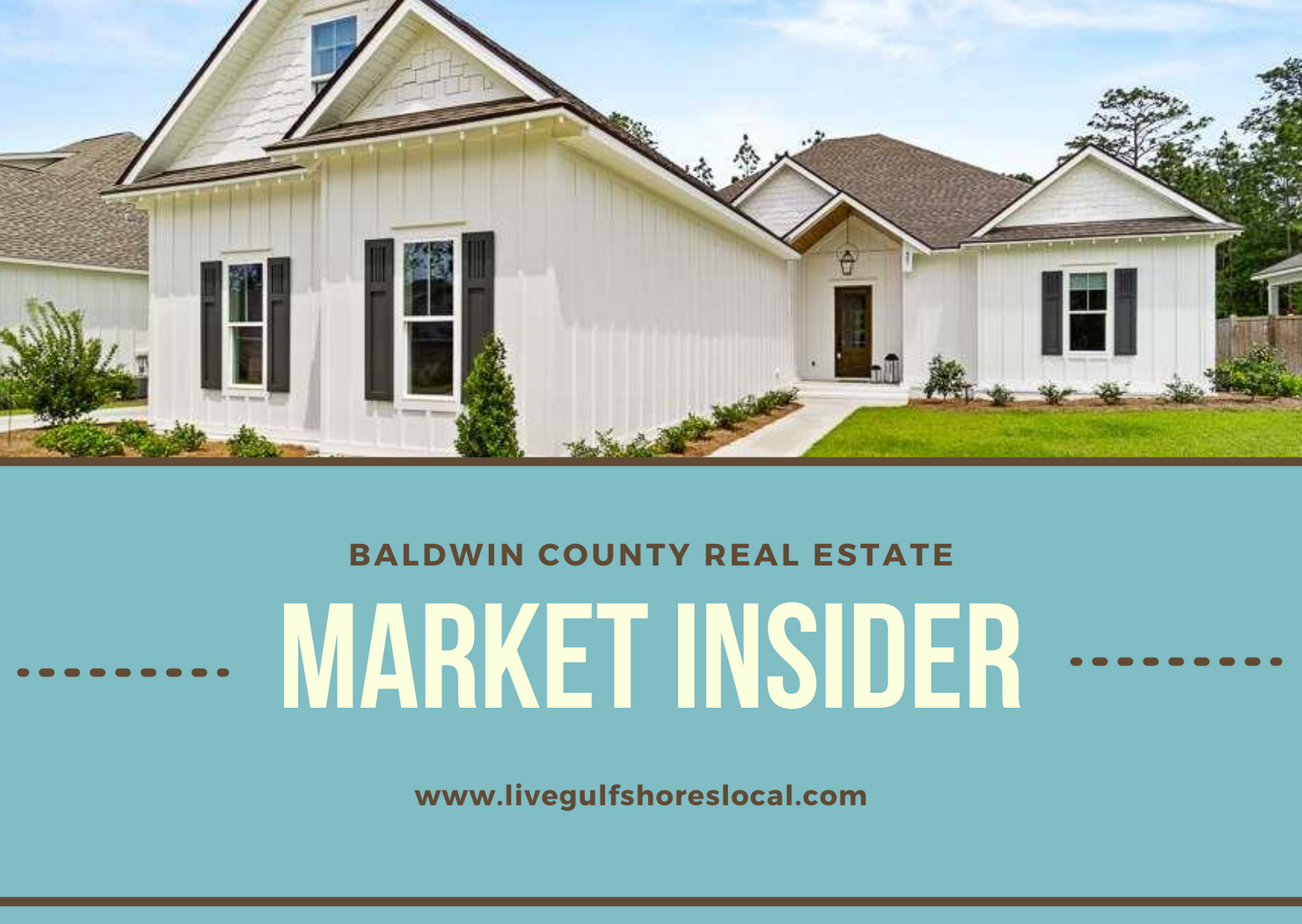 Are you the type of person that loves to look at stats? Well, in real estate, knowing historical statistics and market conditions can save you thousands of dollars and a ton of grief. For a few years, I've been providing this information for my present and future clients so I decided to put it all in one place so you can easily access the information.
Below you're going to find real estate data for the county, property types, and some neighborhoods with a focus on Gulf Shores. If you need information other than what's below, feel free to contact me and I'll send you what I can find.
These links will be periodically updated.....
The Most Comprehensive Real Estate Information for Baldwin and Gulf Shores
Market Insider
Baldwin County Real Estate Market Update - This page is the ultimate real estate information report for both single family home and condo sales in Baldwin County. The data that you'll see covers the 6 major cities of the county which include Spanish Fort, Daphne, Fairhope, Foley, Gulf Shores, and Orange Beach. This report is jam packed with info for properties that are for sale and those that sold the previous month. You'll also see how sales compared to a year ago.
Gulf Shores Condo Review - Well, the name says it all! The focus here is only on condo sales in Gulf Shores. You'll see information on condos that are on the market as well as those that recently sold. You will also see the exact condos that sold in Gulf Shores and their specs.
Alabama Gulf Coast Condo Report - Find information about condo sales for both Gulf Shores and Orange Beach.
Baldwin Residential Highlights - Quick snapshot of the real estate market last month.
Types of Properties
This section will continue to grow...
2 Bedroom Condo Overview - Whether it has to do with price or preference, you may only want to consider 2 bedroom units. Here you go.
3 Bedroom Condo Overview - Condo buyers/investors know exactly what they want so if you happen to be looking for units that only have 3 bedrooms, this article is for you.