Daphne Real Estate and Community Guide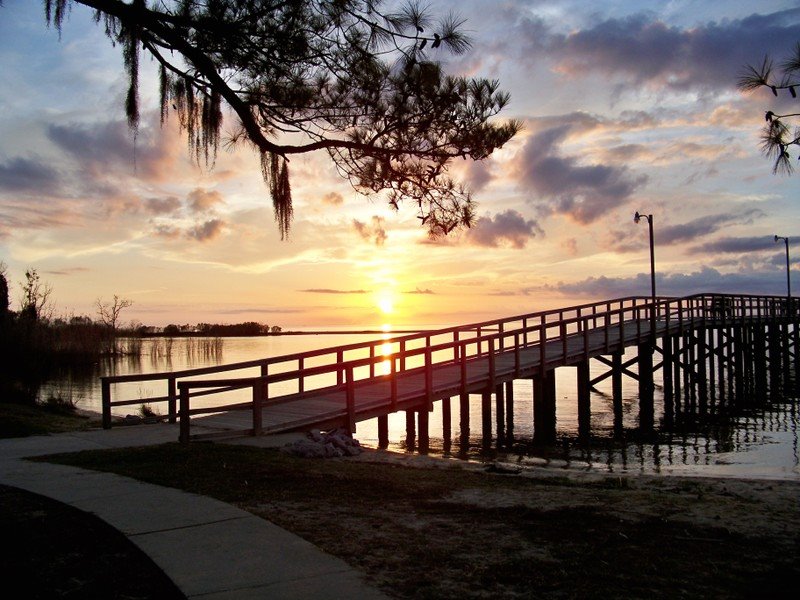 Daphne AL is one of the best places to
live in Baldwin County
and is appealing to just about everyone including young professionals, families, and retired folks. The location of Daphne within the county is fantastic for people who want to live here but work in Mobile. With the many parks, great schools, cultural activities, and sporting activities, there really is something for everyone here.
The Daphne Real Estate Market
Below you will find all of the condos, homes, commercial properties, and land that is for sale for Daphne AL real estate. You can also narrow your search at any time by clicking here.

287 Homes for Sale:


| | | | |
| --- | --- | --- | --- |
| 287 Listings | List Price | Price Per Foot | DOM |
| High | $7,900,000 | $790 | 498 |
| Low | $127,000 | $63 | 0 |
| Ave | $411,960 | $141 | 94 |
| Med | $315,400 | $129 | 63 |
These figures will be periodically updated.

Homes for Sale in Daphne
As you can see from the figures above, there are plenty of homes for sale in a wide array of prices. Also, Daphne is second in the county to having the lowest "price per square foot" when buying a single family home (at $129 per foot).
One of the greatest aspects of Daphne real estate is its diversity. You'll find many brand new subdivisions along with plenty of well established neighborhoods. There are some areas that have varying elevations and others that are completely flat. Home styles in Daphne vary as well, including Craftsman, Traditional, Bungalow, Contemporary, Colonial, Mediterranean, and Creole.

Daphne is the largest of the 6 major cities in Baldwin County with 23,559 full time residents. Even with the massive growth that Daphne has had over recent years, there is still a small town feel where people are friendly and new residents soon become friends.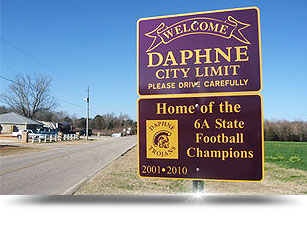 Daphne Neighborhoods
Daphne AL is well known for its close proximity to Mobile Bay with beautiful water views, having the largest neighborhood in the state of Alabama (Lake Forest), and being within an easy drive to both Mobile and Pensacola. The real estate market has always been strong, giving buyers many opportunities in all different price ranges. Many of the homes for sale that you'll find in Daphne, however, are very affordable and fall under $300,000. There really is something for everyone.

Daphne real estate contains not only established neighborhoods but many new developments have sprung up giving buyers more options with open floor plans and Craftsman style designs.

The listings that you see below encompass "all" Daphne real estate which include commercial, land, and residential properties, however, you can do your own personalized searching from the options on every screen of this site.

To make things even easier, I've included a few links below that you may find helpful.




Popular Neighborhoods in Daphne

All Daphne Single Family Homes for Sale by Price
$100,000 to $200,000 - $200,000 to $300,000 - $300,000 to $400,000
$400,000 to $500,000 - $500,000 to $600,000 - $600,000 to $1,000,000

Luxury Homes in Daphne
There are some great homes in the Daphne real estate market that would be considered luxury properties. The majority of these higher priced homes would more than likely be located off of Scenic 98 and backing up to Mobile Bay. This coastline contains high bluffs in some areas, is heavily wooded with large oak trees, and offer incredible waterfront views (especially at sunset). You can search above for the homes that are for sale by price or you can go here to view the most expensive homes in Daphne that are over $1 million.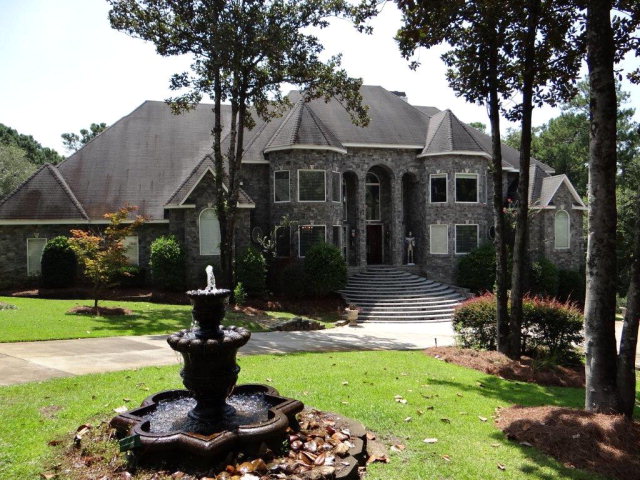 New Construction in Daphne
Daphne is a fast growing city, and there is still a lot of land to work with for real estate development. At last check, there were at least a dozen neighborhoods in Daphne where new homes are being constructed, ranging in price from around $200,000 to $450,000. Please contact me to get a full list of new construction homes in Daphne. Check out the Ultimate Guide to New Construction for Baldwin County.
Interesting Facts about Daphne
Daphne was established in 1874.
Home to Alligator Alley, which is free and open to the public. The boardwalk is located near the intersection of Hwy 98 and Interstate 10.
Earned a Top 10 Ranking by Site Selection Magazine for areas with a population under 200,000 in 2015.
Daphne lies along Mobile Bay with bluffs that range from sea level to 120 foot high.
Top 100 Best Places to Live - CNN/Money.
As a micropolitan, Daphne was ranked as the 11th strongest economy in the US and 4th among southern states.
Daphne is known as "The Jubilee City" when once a year seafood like shrimp, crab, and fish rise to the top of the surface and scooped up by nearby residents.
Daphne is well known for attracting artists and designers. In fact there are more artists who live here than 90% of Alabama.
There is a 32-mile running and biking path that runs through Daphne called the Eastern Shore Trail.
Daphne Demographics
Daphne is the 25th largest community in Alabama.

The population of Daphne AL is about 23,500 with 37.74% of its households containing married families with children, which is about 7% higher than the rest of the county.

The median household income for homes in Daphne is $63,890 compared to the average income of the surrounding areas of $50,706. The median age for people living in Daphne is 39.6 years old.

Approximately 56.77% of the homes in Daphne are owned, 31.76% are rented, and 11.48% are rented. All real estate opportunities are available in Daphne including single family homes, condos, townhomes, land, and commercial properties.

Daphne Education
Within the Daphne Public School System there are 3 elementary schools, a middle school, and a high school that serve 3,750 students and employs 400 teachers.

Daphne High School gets a score of 8 out of 10 by Greatschools.org.

There are 4 private schools in Daphne: Bayside Academy, Bayshore Christian Academy, Christ the King School, and Eastern Shore Christian School.

39.25% of the adults in Daphne have a bachelor degree or higher.

Daphne Parks and Recreation
Village Point Park - This is the largest park in Daphne that is heavily wooded with trails for hiking and biking. This estuary for wildlife is located off of Main St next to Bayfront Park.
AL Trione Sports Complex - A large multi-field sports complex for baseball, softball, and soccer. There is also a dog park. Located off of Whispering Pines Rd.
Bayfront Park - Bayfront is situated on Mobile Bay with plenty of parking, an elevated hall for parties, and pier. Located on Bayfront Park Dr at the bay.
Lott Park - Baseball, basketball, and tennis park, located on Main St at Lea Ave.
May Day - This park is on Mobile Bay with a pier, boat launch, and large playground, located on College Ave at the bay.
Centennial Park - This is a small park for young children, located at Main St and Trione St.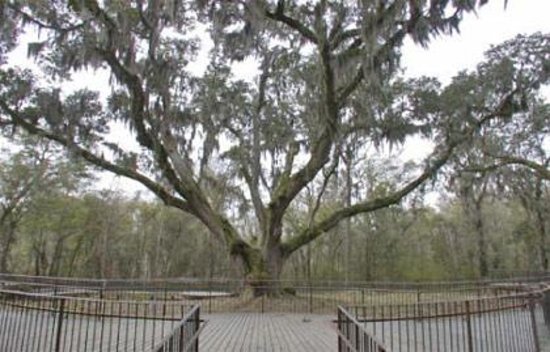 Realtor in Daphne AL
Are you thinking about buying or selling a home in Daphne?

You can work with someone who knows the area and, after selling homes for over 13 years, I know real estate. As a buyer, I'll assist you with the entire process from showing property to contract negotiations to assuring a comfortable closing. If you are selling your home, let me show you how our marketing can help you sell your home as soon as possible. I'm a researcher at heart and know how to price your home correctly, and I have a lot of experience of how to make your home look better to sell.

Please let me know if you would like to see any of the homes that are for sale in Daphne or if you have other real estate questions.

Jeff Nelson
251-654-2523
jeff@livegulfshoreslocal.com
Check out the big list of Real Estate Articles for Buyers. A great resource if you in the market to buy in Baldwin.