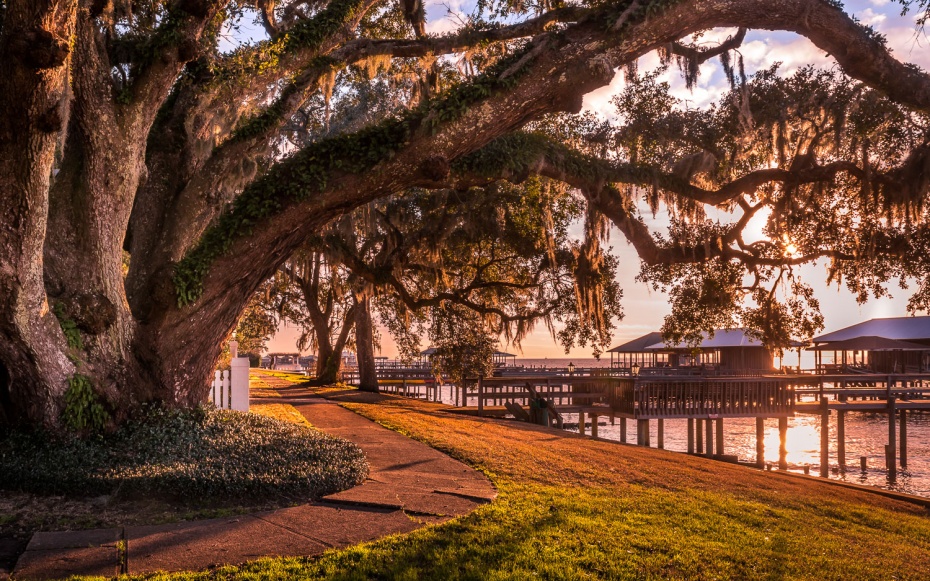 If you're looking for a great place to raise a family or retire, Fairhope real estate is the perfect place to start. Fairhope sits along side Mobile Bay in lower Alabama and has become a "must place to see or live in" when it comes to its rich history, beauty, and entertainment. From the 32-mile running trail that runs through Fairhope on Scenic 98 (with all of its moss covered oaks) to the eclectic downtown area with nearly 80 local shops and boutiques, you will see that Fairhope stands alone in Baldwin County. It's well-known in all of lower Alabama that Fairhope is one of the top communities to live for a full-time residence or as a second home retreat.
Fairhope is located 18.7 miles from Mobile, 32.2 miles from Gulf Shores, and 59.2 miles from Pensacola FL.
Find all of the condos, homes, commercial properties, and land that are for sale in Fairhope AL real estate at the bottom of the page. You can also narrow your search at any time by clicking here. Listings are updated daily.
Fairhope Real Estate Market
172 Homes for Sale:
| | | | |
| --- | --- | --- | --- |
| 172 Listings | List Price | Price Per Foot | DOM |
| High | $5,500,000 | $1,649 | 441 |
| Low | $100,000 | $64 | 0 |
| Ave | $703,090 | $277 | 70 |
| Median | $545,000 | $217 | 52 |
13 Condos for Sale:
| | | | |
| --- | --- | --- | --- |
| 13 Listings | List Price | Price Per Foot | DOM |
| High | $910,000 | $431 | 113 |
| Low | $195,000 | $197 | 7 |
| Ave | $602,992 | $357 | 65 |
| Median | $560,000 | $368 | 57 |
These figures will be periodically updated.
Homes for Sale in Fairhope
You can see from the data above that the homes for sale in Fairhope vary greatly in price. Costs are a little higher here compared to other cities and towns in Baldwin County which reflects in a higher price per square foot. This is solely due to demand. The Fairhope real estate market has been a sought-after area for many years, and it doesn't look like it's going to change anytime soon.
Residential real estate varies quite a bit. You'll find mainly older homes near downtown and Mobile Bay, while within just a few miles, new subdivisions are being developed, like Battle's Trace at the Colony.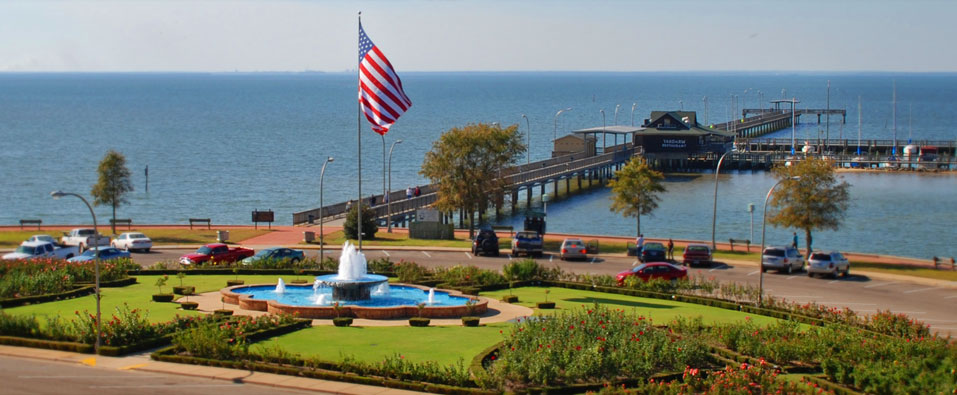 Fairhope Pier and Park

Most people who are drawn to purchase real estate in Fairhope love the quaint atmosphere, its proximity to the bay, and picturesque landscape. Fairhope has a fairly large land mass that is continually growing with new developments popping up over the city. The area is large enough, however, that you won't feel crowded.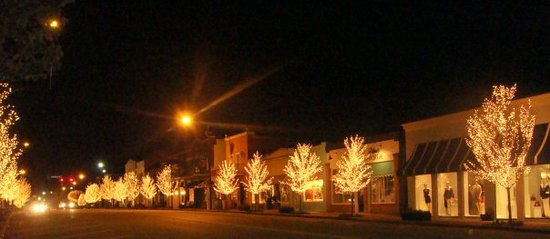 Fairhope Neighborhoods
The Fairhope real estate market has always been hot and desirable. Although there are many neighborhoods for the upscale home buyer, there are also many other opportunities for those who have a budget from $200,000 to $300,000.
The listings at the bottom of the page contain all of the listings for Fairhope real estate including land, commercial, and residential properties. You can, however, check out the links right here to narrow your search if you'd like.


Popular Neighborhoods in Fairhope
All Fairhope Condos for Sale by Price
$100,000 to $200,000 - $200,000 to $300,000 - $300,000 to $400,000
$400,000 to $500,000 - $500,000 to $600,000 - $600,000 to $1,000,000
All Fairhope Single Family Homes for Sale by Price
$100,000 to $200,000 - $200,000 to $300,000 - $300,000 to $400,000
$400,000 to $500,000 - $500,000 to $600,000 - $600,000 to $1,000,000
Luxury Homes in Fairhope
When it comes to real estate, luxury homes are usually considered homes that are over $600,000. In Fairhope, there are probably more luxury homes than anywhere in Baldwin County. Many of these properties will have large lots, will be on the water, and have huge square footage.
You can search by price above this section, and you can also go to a page that I created on the Most Expensive Homes in Fairhope - that are over $1 million.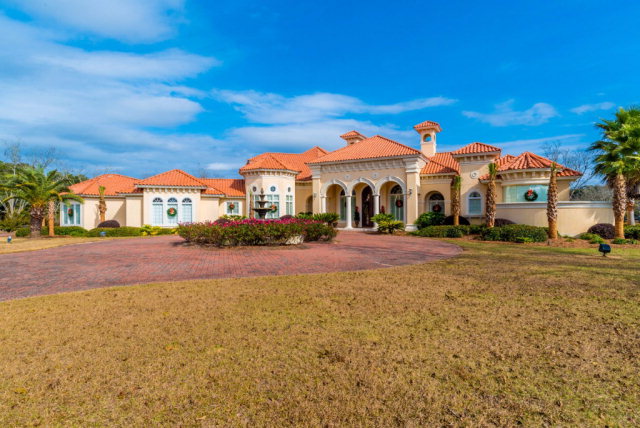 New Construction in Fairhope
As mentioned earlier, the majority of the older homes in Fairhope are located around the downtown area and along the Mobile Bay coastline. However, Fairhope real estate covers a large area in Baldwin County, and there many brand new and fairly new neighborhoods popping up all over the city.
To give you an idea, I just searched for new construction homes for sale in Fairhope and 39 listings came up. Sure, this number will change all the time, but it should give you an idea on how much demand there is for the area.
At the time of this writing, the average sales price was $567,772. The average price per square foot was $213, and the average size home was 2,662 square feet.
Check out the big list of Real Estate Article for Buyers. A great resource for those buying in Baldwin.
Fairhope Population and Housing

Total Population - 16,857
Population Growth - 1.54%
Total Households - 7,414
Owner Occupied Homes - 5,216
Vacant Homes - 12.7%
Education in Fairhope
Fairhope Schools are part of the Baldwin County School System, which is known for providing students with a great education. Fairhope schools happen to be one of the top rated in the county and include Fairhope High, Fairhope Intermediate, Fairhope Elementary, and Fairhope Primary.
Greatschools.org rates the high school and the middle school with 10 out of 10.
Bayshore Christian Academy is the private school in Fairhope.

Interesting Facts About Fairhope
After settling in Fairhope in 1874, one of the group said that the new colony had a fair hope of success, hence the name.
The city was founded in 1908 with about 500 residents.
Over 70% of Fairhope residents report to doing volunteer work in the city.
2016 Top Ten "America's Happiest Seaside Towns" -Coastal Living
"Second Home: Fairhope, AL, is a real-life utopia" - USA Today
Ranked 8th on 2014 list of "25 of America's Beach Towns" - Travel and Leisure
Ranked 15th on 2014 list of "20 of America's Most Romantic Towns" - Travel and Leisure
"25 Best Places to Retire" - CNN Money
Ranked 4th on 2011 list of "10 Best Towns for Families" - Family Circle
"Fairhope, Alabama's Southern Comfort" - Smithsonian Magazine
Ranked 14th on "Top 25 Places to Retire" - Money Magazine
Ranked 6th on list of "Top 10 Romantic Escapes" - Coastal Living
Jimmy Buffet called Fairhope home at some point.
Fairhope is not only a beautiful place to live, but there are so many activities to take part in, as well. Whether you want to run the 32-mile trail along Scenic Hwy, walk along Mobile Bay, or just visit the popular downtown Fairhope streets, buying a home here may be just what you need.
Fairhope Parks and Recreation
Fairhope's Community Park - on Church St in downtown Fairhope
Founders Park - 25-acre softball and soccer complex on Hawthorne Circle
Volanta Park - Municipal football stadium, disc golf, skate park, dog park, and baseball fields. Volanta Ave
Toddler Park - Fels Ave
Fairhope Municipal Pool - 8-lane heated indoor pool, 2 outdoor pools, and wading pool. N Greeno Rd
Public Boat Launch - Pier St
Fairhope Recreation Center - fitness room, racquetball, walking track, 2 gyms, and sauna. N Greeno Rd
Quail Creek Golf Course - 18 holes/72 par. Quail Creek Dr
Barnwell Park - Home to youth football.
Stimpson Field - Large green space area, lighted walking track, and 6 tennis courts. Morphy Ave
Your Fairhope Realtor

Make sure that you really do your homework when you are searching for the best Realtor for you. When buying or selling real estate in Fairhope, you will want someone who is knowledgeable about the community, understands real estate market conditions, and well, someone you like.
When house hunting, we often don't find the absolute "perfect" house, but we usually can come really close to finding the right home for you. The bedrooms could be a little bigger. The yard needs a fence. The boat lift doesn't have a lift. There are so many variables to consider when buying a home, and it's my job to find you the best home that is possible.
If you're selling your Fairhope home, let me show you my marketing plan and selling strategy for your property. I've been helping people move in and out of homes for 17 years and I would love to share my knowledge with you.
Please contact me if you have interest in Fairhope real estate or if you would like to see any of the homes for sale that interest you in person.
Jeff Nelson
eXp Realty Southern Branch
251-654-2523
jeff@livegulfshoreslocal.com