Orange Beach Real Estate and Community Guide
Orange Beach real estate is some of the most desirable in Baldwin County with beautiful condos overlooking the Gulf and single family homes in a variety of different neighborhoods. For example, Ono Island is home to several hundred residents and is totally isolated from the rest of the city. Some of the attributes that make Orange Beach so desirable is its proximity to the Gulf, great schools, the awesome weather, and the opportunity to make great real estate investments.
Learn everything there is to know here about the Real Estate market by top Orange Beach Realtor, Jeff Nelson 251-654-2523. If you're a buyer and looking into some of the beautiful properties of Orange Beach, please get in touch as I've been selling homes and condos for 13 years. If you are looking to sell your Orange Beach home or condo, I'd love to share with you what I can do to get the job done.
Scroll down to the bottom to search all of the condos, homes, commercial properties, and land that is for sale for Orange Beach real estate. You can narrow your search at any time by the search options on the right of the screen.
Have you been contemplating about buying a full time residence, second home getaway, or an investment property in Orange Beach? If you have, let me know. My contact information can be found here. Orange Beach real estate offers many great options in a wide variety of prices (see below) whether you are looking to buy to live in yourself or to rent out to others.
The Orange Beach Real Estate Market
99 Single Family Homes for Sale
| | | | |
| --- | --- | --- | --- |
| 99 Listings | List Price | Price Per Foot | DOM |
| High | $6,000,000 | $1,964 | 359 |
| Low | $169,000 | $172 | 222 |
| Ave | $584,730 | $433 | 95 |
| Med | $589,900 | $299 | 81 |
| | | | |
238 Condos for Sale
| | | | |
| --- | --- | --- | --- |
| 238 Listings | List Price | Price Per Foot | DOM |
| High | $2,725,000 | $1,090 | 335 |
| Low | $245,000 | $294 | 1 |
| Ave | $912,800 | $594 | 84 |
| Med | $804,500 | $579 | 77 |
| | | | |
These figures will be periodically updated.
Orange Beach is a small city but is "busting at the seams" with opportunity. Vacationers and "snowbirds" account for millions of visitors each year but did you know that there are over 5,600 people who call Orange Beach their home? Not to mention the nearly 11,000 people who reside in the Gulf Shores real estate market.
Neighborhoods and Condominiums
The Orange Beach real estate market is popular for tourism, investors, second homes, and full time residents. You can explore available properties near the bottom of the page or narrow the search down from the option on the right of your screen.
You can also visit the pages that I created that link to "most" of the neighborhoods and condo complexes in Orange Beach that give short descriptions and links to the properties that are for sale in those neighborhoods. These neighborhood links can also be found in the pull down menu in the above tool bar.
Search Homes and Condos by Their Community
Condo complexes of Orange Beach
Single-family home neighborhoods of Orange Beach


ALL Orange Beach Condos FOR SALE BY PRICE
$100,000 to $200,000 - $200,000 to $300,000 - $300,000 to $400,000
$400,000 to $500,000 - $500,000 to $600,000 - $600,000 to $1,000,000
ALL Orange Beach SINGLE FAMILY HOMES FOR SALE BY PRICE
$100,000 to $200,000 - $200,000 to $300,000 - $300,000 to $400,000
$400,000 to $500,000 - $500,000 to $600,000 - $600,000 to $1,000,000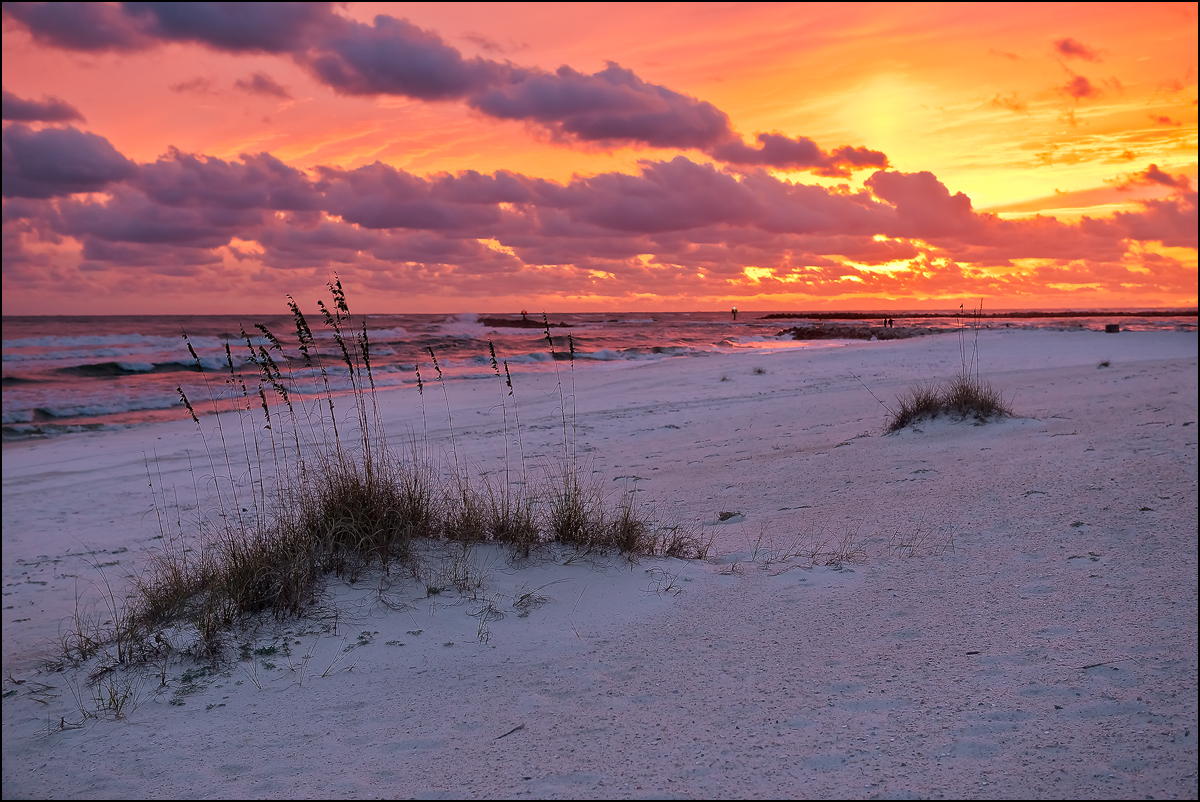 Luxury Homes in Orange Beach
Are you in the market for a "higher end" property? Orange Beach has a number of homes and condos that would be considered luxury properties. Look above to search by price and also check out a page that I created for all of the luxury homes that are for sale in Orange Beach that are over $1 million. If you're considering to purchase a luxury home or condo, make sure that you're working with a Realtor who knows the market really well. A couple of percentage points could mean tens of thousands of dollars difference at this price point. I can help you with that.
Investing in Orange Beach
The real estate investment market in Orange Beach is huge. Most of the properties that are purchased in order to rent out to the 5 million tourists who visit every year are condos and there are 1000's of them in the Orange Beach. Depending on the sales price, condition of the condo, and the proximity to the beach, investors see annual rental revenues anywhere from $15,000 to $100,000 a year. Typical 3 bedroom units, like you would find at Seachase Condos, average around $35,000/year. Contact me to get the rental history for any condo complex in Orange Beach or Gulf Shores.

Finding the right investment property in Orange Beach could really make your real estate portfolio shine.
New Construction in Orange Beach
There isn't a whole lot of land left in Orange Beach to develop large neighborhoods. At the time of this writing, there is one brand new neighborhood that is under construction, Cypress Village. There are, however, quite a few lots within various neighborhoods where local builders have under construction for single family homes. Check out the Ultimate Guide to New Construction in Baldwin County which gives a lot of tips for buying a brand new home and also lists all of the Orange Beach neighborhoods with new construction.
Orange Beach Waterfront Real Estate
Our beaches and water are the biggest draw to our area for both locals and visitors; however, it's not "just" because of the Gulf of Mexico (which is pretty awesome). Other bodies of water that are enjoyed on the Alabama coast include:
Mobile Bay
Bon Secour Bay
Bon Secour River
Oyster Bay
Little Lagoon
The Intracoastal Waterway
Shelby Lakes
Wolf Bay
Bay La Launch
Bayou Saint John
Cotton Bayou
Terry Cove
Ole River
Obviously with the abundance of waterfront properties that we have to offer, buyers can enjoy wonderful views along with properties that have boat houses, fishing piers, ramps, boat slips, and trailer storage. Please contact me for a list of properties that are on any body of water in Orange Beach.
Here's an article that I wrote that contains all of the Orange Beach condos that offer boat slips.
Orange Beach Livability
You can see the grade that Orange Beach received for various livability factors. Please click on the image below for the detailed report on each category.

Population and Housing
In 2016, the population for Orange Beach was 5,682 which is an increase 4.4% from the data taken from 2000 to 2015. Population density is 386 per square mile which is less than other cities nearby. The median age in the city is 52.9. Orange Beach is comprised of 51% men and 49% women with an average family size of 2.7. The marriage rate in Orange Beach is one of the highest in the area at 65%.
As of 2016, there were 11,726 housing units in Orange Beach and housing density is 807.5 per square mile which is the highest in the area. The percentage of owner occupied units is 64.5% and renters make up 35.5% of the remaining units. The median home value is 238,000.
It's important to note that Orange Beach is a resort town and the figures above reflect the tremendous amount of tourists (renters) who flood our area each year.
Selling Your Home or Condo in Orange Beach
If the timing is right to sell your Orange Beach property, you need to utilize the best strategies in order to get the best possible price, in the least amount of time, and with the least amount of hassle. Working with a Realtor who knows the market conditions in Orange Beach is crucial.

Orange Beach Realtor
If you're looking for a local Realtor in Orange Beach, I consider myself an expert concerning the area and after 17 years of helping clients move in and out of homes, I know real estate. If you have any questions about a great place to eat, our schools, the condos with the best amenities, etc., let me know. I'd be happy to answer any questions that you have when it comes to real estate or what's happening in Orange Beach.
Jeff Nelson
eXp Realty Southern Branch
251-654-2523
jeff@livegulfshoreslocal.com
Check out the big list of Real Estate Article for Buyers. A great resource for those buying in Baldwin.