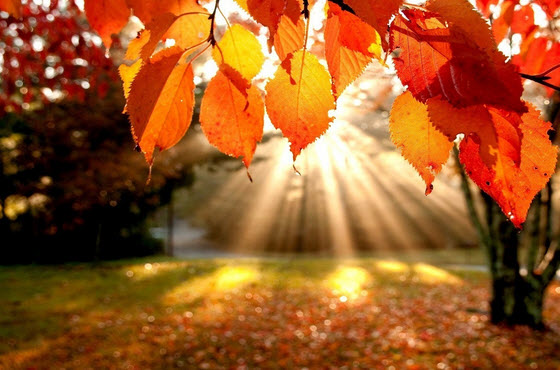 Selling your home in the fall probably wasn't your first choice, but you may be surprised to know that it's not a bad time at all to put your house on the market. I'm often asked, "Will prices go down when the summer ends?" In my experience, prices typically do not go down but, because there are less properties to choose from, sellers tend to negotiate a little more on their selling price.
As you would expect, there is a large group of buyers who will not be in the market to purchase a home since the school year has already begun. On the other hand, you still have retirees, empty-nesters, and millennials who may want to capitalize on lower inventory and potentially better prices. I bet that you didn't know that the fall season is the second best time of year to sell. Think about it, people are back from their vacations, the kids are back in school, and life goes back to normal for a few months before the holidays kick in.
Here are some tips to putting the odds in your favor for selling your home during the fall season.
Analyze the Market. Of course, when you're ready to sell, taking a close look at the real estate market is "a must" in any season. First, get with your Realtor to determine if you are in a buyer's market or a seller's market. This should be easy to figure out by utilizing the facts and figures from your local MLS. For instance, in our area real estate activity is very strong; however, most of the neighborhoods and condo complexes that I run the numbers on show that we are still in a buyer's market. The best way to find this out is to look at the average selling price versus the average listing price. If the ratio is less than 100%, you're in a buyer's market.
Inspections and Repairs. It's recommended to have your HVAC inspected and cleaned once a year anyway. Having your unit serviced in the fall is a great time of year especially since it has probably been running on overdrive all summer. Also, depending on where you live, your furnace and chimney should be looked at, as well. You could let these things go, but I often recommend that my clients get these inspections done prior to selling their home. This alleviates any surprises after you're under contract, and you will be able to show receipts to give everyone some peace of mind.
Make sure to have these inspections done by professionals, not by Bob, the accountant who lives next door.

Time for Fall Cleaning - Inside and Out. This is one of the most overlooked areas when someone wants to sell their home during the fall. Here are a few ideas to make your home look its best:
Keep your walkways, yard, and flowerbeds clear of "most" leaves and debris
Clean the gutters
Mow the lawn (maybe for the last time this year)
Weed the flowerbeds and add new mulch
Trim the shrubs so they look neat and don't cover any windows
Paint the front door
Eliminate clutter, inside and outside
Wash the windows to make them sparkle. You also may need to remove the screens so you can spray them clean.
Clean your fireplace if you have one
Create Autumn Curb Appeal. This goes along with fall cleaning but needs to be explained deeper. I'm sure that you've heard, "you don't get a second chance at a first impression." This is so true with curb appeal, and a great first impression should be a top priority. When potential buyers pull up to your home, they will instantly make a judgement -- good or bad. Make it a good one, and increase your chances of selling your home. Unfortunately, maintaining an attractive yard is tougher with leaves constantly falling and summer plants dying off.
Raking leaves can be a hassle, but don't worry about being perfect. A few leaves are fine, inevitable, and understood. Walk to the street, turn around, and take an objective look at your home. How does it make you feel? You may need to clean up the flower beds and plant some fall flowers to create a pop of color. Also, look at your eaves and trim work. The hot summer months may have been brutal to your home. A good power wash or even a coat of paint might be in order. When decorating for the fall, don't go crazy though. A nice autumn wreath and a couple of pumpkins are great.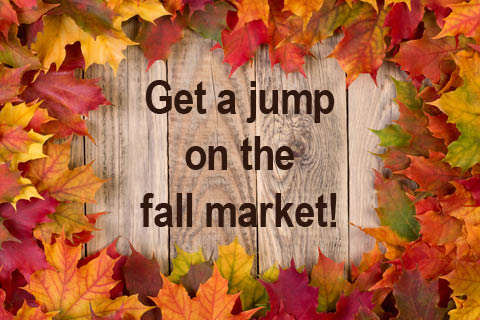 Keep it Cozy and Comfortable. Keeping your home at a comfortable temperature, adding light, or even warming it up with a new paint color are all ways to appeal to buyers during the fall. You should embrace the season, but don't over do it. Always, remember when decorating for a season, less is more. Utilize seasonal scents like apples and cinnamon during this time of year, or even brew a pot of pumpkin spice coffee. As the days get shorter, you also will want to turn on all the lights for showings. No one wants to walk into a dark home, plus it makes it more inviting.
About the author: The above Real Estate information on Tips for Selling Your Home in the Fall was provided by Jeff Nelson, a Realtor with IXL Real Estate – Eastern Shore. Jeff can be reached via email at jeff@livegulfshoreslocal.com or by phone at 251-654-2523. Jeff has helped clients move in and out of homes for 12 years.
Thinking of selling your home? I have a passion for Real Estate and love to share my marketing expertise!
I service Real Estate sales in the following Baldwin County AL areas: Spanish Fort, Daphne, Fairhope, Montrose, Gulf Shores, Orange Beach, Fort Morgan, Foley, Summerdale, Silverhill, Robertsdale, Point Clear, Loxley, and Bay Minette.