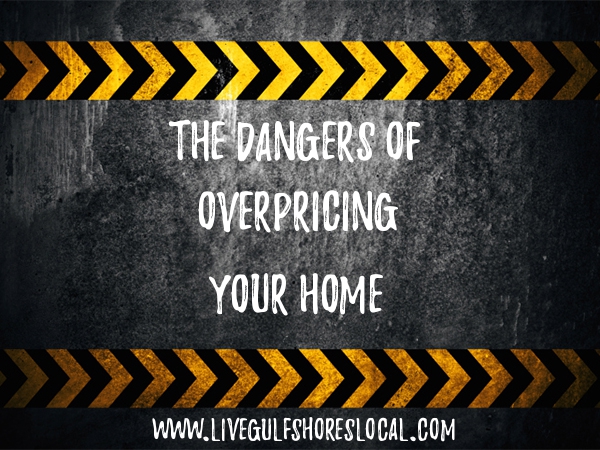 Thinking about selling your home or condo? One thing is for sure, most people think that their home is worth more than it probably is. Here are a few drawbacks and dangers to overpricing your home to sell.
The Agent You'll Get Will Probably Not be the Agent You Want
Pricing your home correctly is probably the most important factor in listing your home on the market. Unfortunately, there are real estate agents out there who will tell you anything that you want to hear in order to get your listing - which includes overpricing your property. This is called "buying the listing," and it doesn't do anyone any good.
One of the biggest reasons why agents do this is to hopefully obtain new potential buyer leads either by calling from the sign in the yard or from online marketing. Sadly, this only benefits the agent, not you as the seller. Buyers are more internet savvy and smart enough to realize that your home is priced too high and will use your agent for another house.
Good real estate agents (and there are plenty out there) are in the home selling business not the home listing business. I personally have walked away from the listing table when the seller has demanded an unrealistic price because in the end, the seller will only be mad at one person - the agent. When you are ready to sell your home and begin to interview agents, find out if they are bringing facts to the table versus spending an hour to tell you how great they are.
Little to No Showings
In order to sell your home, it needs to be seen. Overpricing your home greatly decreases the number of eyes that will actually see your property in person. You are literally scaring off some of the best potential buyers.
Chances are that before a potential buyer visits your home, they have looked at countless listings online or their buyer's agent has emailed them properties to look at based on their search criteria. A good buyer's agent can spot an overpriced property a mile away and will avoid showing it because it would make them look incompetent to their clients. Buyers will inevitably avoid looking at homes that they perceive as being overpriced.
You're Helping Your Neighbor Not Yourself
Your competition is the other properties that are for sale in your neighborhood. Buyers are plugging in their criteria in order to find the best possible purchase, and chances are other listings in your neighborhood will come up in the search results. Buyers will automatically gravitate to the home they feel is a better value.
Needless Days on the Market
Sometimes we may hear from sellers, "I don't really have to sell" or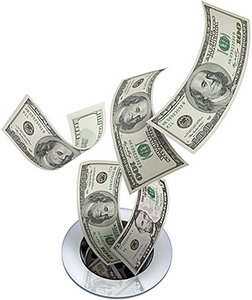 "I'm in no real hurry," Even though this is their reasoning for such a high price, their home will more than likely sit on the market for 6 months, 9 months, or even over a year. The problem with this is that the listing will go "stale" on the market. Buyers and buyers' agents will see the listing over and over again, knowing that it's listed too high, and overlook it.
Too many days on the market can also cause your listing to expire, which tells everyone that something is wrong with it. The market may also change on you and maybe not in your favor. Typical homes that are priced correctly and look good will go under contract within a month or so.
One common question that I hear from buyers all the time is, "How long has this property been on the market?". The longer it has been on the market, the more the buyer feels that you are desperate to sell and you will probably get low-ball offers.
Understanding How Buyers are Looking for Homes These Days
Pricing correctly is a science and searching for real estate online is easier than ever for buyers. When you look for a property online, you will usually see price ranges like $150,000 to $200,000, $250,000 to $300,000, etc. So, if your home is really worth about $275,000 but you want to overprice it at $310,000, who knows how many good buyers won't even see your listing at all. They won't even know that it exists.
Low Appraisal Issues
Ugh! No one wants to deal with an appraisal that comes in too low. Think about it. Slim chances were on your side and your overpriced home attracted a buyer and you're now under contract. Everyone is excited. You and the buyer are planning, starting to pack, and moving at light speed to closing day. Then you get the news. The buyer's appraisal just came in and it's $20,000 lower than the contract price. Now you have to lower the price to appraised value or the buyer can walk. Nobody likes this scenario.
Net Proceeds are Typically Lower to Sellers
I believe that sellers often overlook this factor when pricing their property too high. If we had a crystal ball, it would be great, but we don't. Think about the amount of money (not to mention the headache) that you would save if you sold within a month or two versus eight or nine months. If my math is correct, five months of a $2,000 mortgage payment is $10,000 that you just paid because you didn't price your home correctly.
Find a good real estate agent in your area and dive into the numbers. You should be able to find a logical target price in order to sell your home in a reasonable amount of time. If for some reason there aren't enough Comps (comparable sales) in close proximity to your property, I always suggest to purchase a complete appraisal prior to listing. A few hundred dollars now could actually save you a lot of time and thousands of dollars later.
About the author:The above Real Estate information on Dangers of Overpricing Your Home to Sell was provided by Jeff Nelson, a Realtor with IXL Real Estate – Eastern Shore. Jeff can be reached via email at jeff@livegulfshoreslocal.com or by phone at 251-654-2523. Jeff has helped clients move in and out of homes for 12 years.
Thinking of selling your home? I have a passion for Real Estate and love to share my marketing expertise!
I service Real Estate sales in the following Baldwin County AL areas: Spanish Fort, Daphne, Fairhope, Montrose, Gulf Shores, Orange Beach, Fort Morgan, Foley, Summerdale, Silverhill, Robertsdale, Point Clear, Loxley, and Bay Minette.