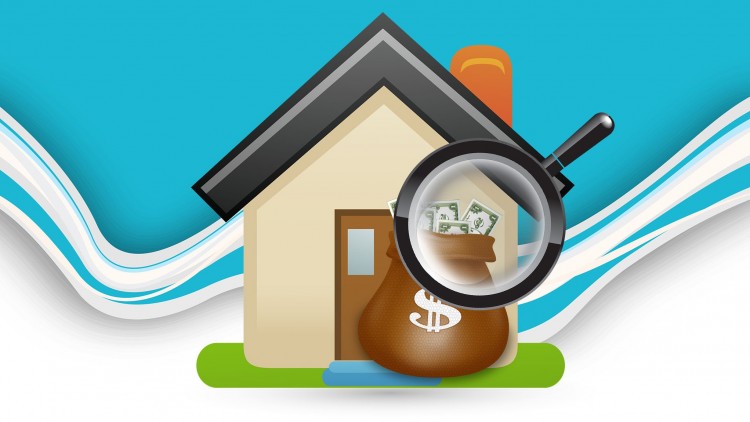 If you're a first time home buyer, you may not be familiar with the extra expenses that are involved with buying a home, and first time buyers aren't alone. Even real estate veterans need to be updated or get a refresher course now and then. It's so easy nowadays to just go online and sift through properties that meet your criteria and price point, but most people don't figure in the extra costs that come into play when purchasing real estate.
These costs do vary depending on if you're getting a loan or what type of loan you'll be obtaining at closing. However, there are expenses that will occur no matter what, so this article will break down all typical and possible expenses that will come into play when buying all types of real estate.
To help make it easy for you to navigate, these expenses will be broken up into several sections: Purchasing Costs, Mortgage Costs, Title Fees, and Home Ownership Expenses.
Purchasing Costs
The Purchasing Costs below represent the bulk of the out-of-pocket money paid out prior to buying a home.
Downpayment – Even if you're buying a home for the first time, most people realize that if you're getting a mortgage you will have to put some money down. On the other hand, a lot of buyers think that the amount that they have to put down is much higher than it really is. There are many different loan programs out there, and most of the time you would only be obligated to pay anywhere from 3%-5% of the loan amount. And, if you and the property qualify, there are even loans that offer a 0% down payment, like a VA loan for veterans. The best way to find out what you qualify for is to actually speak with a mortgage lender. After getting some basic information from you, they will be able to advise the best program for you.
Earnest Money – Also called a Good Faith deposit, earnest money is presented along with the Offer to Purchase Contract at the same time to the seller. It should be known that there is no set amount that the earnest money check should be. It actually could be $1, but I'm sure the seller would frown on that. The purpose of presenting this deposit is to ensure to the seller that you are serious about buying their home and that you will pursue the purchase of the property to the best of your ability. This money is put into escrow when both parties have agreed to the terms of the contract, and the seller only gets this deposit if you default on the contract. When the property closes, the earnest money is credited back to the buyer. So, in other words, you have to have the funds to pay the earnest money on the front end, but you'll get credit for it at the closing table at the end. As stated above, there is no set amount but there are traditional standards for different parts of the country. In Baldwin County, Alabama, we typically see earnest money deposits from $1,000 to 1% of the purchase price.
Closing Costs – If you're getting a loan for your new purchase, you should expect to see closing costs around 3%-4% of the purchase price and these costs are usually the second largest output of funds in the process. Closing costs involve mortgage and title fees which will be broken down later in the article. Depending on what type of real estate market that you're in, you may be able to negotiate that the seller pays for your closing costs.
Home Inspection – Technically, paying for a home inspection is optional, but I never recommend not having one done, even on new construction. In Baldwin County which includes Gulf Shores, Orange Beach, Daphne, and Fairhope, home inspections typically cost between $300-$500 depending on the size of the home. Depending on where the home is located or other circumstances, you may have to have specialty inspections performed like Structural, Radon, Well, and Septic inspections.
Termite Inspection – By law, in order for a buyer to obtain a mortgage, a termite inspection is required. In our area, it's traditional for the seller to pay this fee, but I still wanted to cover it in case the purchase agreement states otherwise.
Moving Expenses – There are so many variables that come into play concerning this cost, which include: how far are you moving, do you need to hire movers, are friends helping you move, do you need a storage unit, etc. All of these depend on your situation, but don't forget that some kind of cost will be involved.

Mortgage Costs
The fees listed below are only involved if you're getting a loan to purchase real estate and they are part of the Closing Costs that I talked about earlier (not in addition to).
Application Fee – Some lenders will charge this nominal amount to potential borrowers in order to process their initial paperwork. There could be a large amount of applicants at any time with some of the customers not being able to qualify for a loan. This fee helps to pay for their time.
Loan Origination Fee – This charge is payment to the lender for working or "originating" your loan and is the largest expense pertaining to mortgage costs. Typical origination fees are 1% of the loan amount.
Discount Points – Points are paid in order to buy down your interest rate and are completely optional. 1 point = 1%. Paying extra money to buy down your rate is a strategy that you and your lender will discuss to see if it makes sense for you.
Credit Report – Checking your credit is another nominal charge to the borrower that may or may not be passed on to the customer, depending on the lender.
Appraisal – When obtaining a loan, getting a property appraisal is absolutely required and usually runs several hundred dollars, depending on the size of the property. Depending on the lender, this charge is paid upfront or is included in the closing costs at closing.
Private Mortgage Insurance (PMI) – PMI is a charge from the lender to help protect themselves for lending a large portion of the loan amount. Once the loan amount drops below 80% of the fair market value of the home, PMI can be dropped. This is a monthly charge that needs to be considered when working on your budget.
Property Survey – If there isn't an existing survey of the property that you're purchasing, the lender may require one, especially if there is a discrepancy with the property lines. In our area, surveys are not required all of the time but considered on a case-by-case basis.

Title Company Fees
Title fees vary by state but will be part of closing costs at the closing of your property. Who pays your closing costs will depend on how your purchase agreement was written. Listed below are the most common fees and services from the title company.
Title Search – The first job of a title company is to perform a search on your property to make sure that the history is clean of any liens. They basically are making sure that the seller has the right to sell the property and the buyer is getting all of the rights to the property that they are paying for.
Recording Fees – After closing, the title company will record the documents of your closing at the courthouse.
Mortgage Title Insurance – This protects the lender up to the amount of the total loan is required.
Owner's Title Insurance – Although this is optional, it is very prudent to have insurance to protect yourself for the full equity of your new property. In many parts of the country, sellers actually pay this for the buyer.
Title Insurance – This protects against financial loss due to defects in title to real property.
Document Fees – There are various documents that need to be prepared in the sale of your property and these fees pay for that preparation.

Home Ownership Expenses
There are expenses to owning a home that you may not be aware of if you have been renting or this is your first home.
Homeowner's Insurance – This is a policy that is required by your mortgage company and covers possible damage to your home, as well as liability responsibility, should someone get injured on your property.
Flood Insurance – Flood insurance is only required if your property is located in a designated flood zone. Also, there are several degrees of severity. For instance, the property may be in a flood zone but is not required to have flood insurance. You can always ask the seller if they currently pay for flood insurance on the home.
Property Taxes – All real property will be taxed and the amount of this tax varies greatly according to the state where you live. Get with your Realtor to figure out what are typical taxes on the type of home you're buying. Both homeowner's insurance and property taxes are usually rolled into your monthly mortgage payment.
Homeowners Association – This only applies if the neighborhood that you're moving in to has an established association. Fees vary, but they typically cover things like a community pool, playground area, clubhouse, common areas, etc.
Maintenance and Repairs to Your Home – While renting, your landlord is usually responsible for paying for repairs to the property; however, when you own your home, this expense is on you.
Basic Utilities – Separate utility bills will include water, electricity, sewer, gas, and trash. When purchasing a home, sellers usually are more than willing to give you an idea of what their utility costs are if you ask them.
Hopefully the above information was helpful in discovering the extra costs with buying a new home. Please contact me if you're thinking about buying a home in lower Alabama. I'd love to work with you.
About the author: The above Real Estate information on Common Expenses When Buying a Home was provided by Jeff Nelson of IXL Real Estate – Eastern Shore. Jeff can be reached via email at jeff@livegulfshoreslocal.com or by phone at 251-654-2523. Jeff has helped people move in and out of properties for nearly 12 years.
Thinking of selling your home? I have a passion for Real Estate and love to share my marketing expertise!
I service Real Estate sales in Baldwin County including the cities of Spanish Fort, Daphne, Fairhope, Foley, Gulf Shores, and Orange Beach.