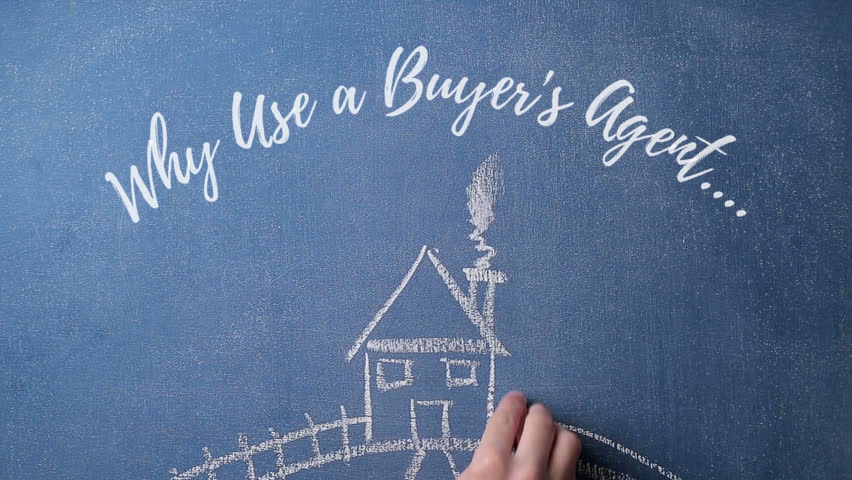 So it's Sunday afternoon, you and your spouse have been considering buying a new house, and you noticed an "Open House" sign in one of your favorite neighborhoods. You meet a very friendly real estate agent who shows you around and answers all of your questions. You fall in love with the home and decide to write an offer. What now?
Most people aren't in real estate so they don't understand the role of the Realtor as it pertains to the client. You may have heard terms like listing agent, buyer's agent, or maybe even dual agent. So what does it all mean?
In a nutshell, an agent can only have a fiduciary relationship with one party of the real estate transaction.
A fiduciary relationship is one where a person is bound to act for another's benefit.
Going back to our scenario above, the listing agent who represents the seller at the open house has a fiduciary obligation to the seller. Yes, they have a duty to act honestly and truthfully to you as the buyer but they are bound to help the seller make the most money possible on the sale of their home. This is the number one reason why you should use a buyer's agent! You need to have someone in your corner, someone who is going to have your back and have your best interests in mind. Below I've listed all of the reasons that I could come up with for using a buyer's agent. I didn't make this a "Pros vs Cons" article because I can't think of a reason not to work with a buyer's agent.
Why Use a Buyer's Agent When Purchasing a Home
They have access to the MLS.
You may be saying to yourself right now, "Hey, I can see all of the homes that are for sale online." Well, there is so much more to online listings than what you're able to access. As a buyer's agent, I'm able to see the history of a property during its listing. For instance, I can see if there have been any price changes on the property and how many price changes there were. With one click of the mouse, I can access the tax records for the property. I can easily find how many homes sold in a neighborhood, the average selling price, and the average price per square foot. One of the most important features is that I can easily find all of the homes that have sold nearby to make sure that the seller hasn't over-priced their home. Having access to the MLS through your buyer's agent can actually save you money.
Zillow doesn't count folks. There have been numerous articles written about how Zillow isn't accurate with their Zestimate estimates concerning how much a property is worth.
A buyer's agent saves you time.
Yes, it's fun to look at properties online and since it's fun you probably wouldn't consider it a time thief. There are, however, many other functions that take place during the process that will save you time like researching properties, determining a correct price, delivering earnest money checks, sending documents, and meeting inspectors. Why wouldn't you utilize this benefit?
A buyer's agent represents your interests only.
Here are some of the ways that a buyer's agent will look after your interests:
They will be an ally, supporter, and spokesperson throughout the buying process.
They will educate you on the real estate market conditions in order to get you the best possible price.
They uncover exactly what your needs, wants, and motivations are in purchasing a new home.
They help you succeed in getting as many of those needs met within the current market and your budget.
They sort through potentially hundreds of properties with your needs in mind as well as other important factors like school districts, traffic, shopping, etc....
They assist buyers in narrowing their search.
They dig for possible motivations of the seller and negotiate on your behalf.
They will keep your financial matters and motives confidential.
They schedule, follow up, and provide insight for all inspections of your new home.
They advise buyers on how to handle repairs.
They stay in touch with your lender and title company to make sure everything is running smooth.
They are with you at closing to assure that all of your interests are protected.
There is no cost to the buyer to use a buyer's agent.
Every once in awhile I'm asked, "How much do we have to pay you?". The answer is nothing! The seller of the property pays a commission that is split between the listing agent and the buyer's agent. I've heard people say that the buyer is actually paying the commission because the commission is wrapped up in the contract price. This argument doesn't hold water with me because do you really think the seller would lower their price if there wasn't a buyer's agent in the picture? No, they would have the same price and keep the extra money. There really is no reason not to use your own buyer's agent.
A buyer's agent can help you find the "right" property.
Everyone can search for homes online but it can only help to have a local expert who is already familiar with neighborhoods, potential problems, and possible hindrances that could come your way. Plus, it's like having a second set of eyes. For example, because of some additional research, I was able to find out that one neighborhood in our area was wet all the time. Residents would walk out to "spongy" lawns all of the time and a few were even going to sue the developer. My client wouldn't have thought to do this extra research.
All of the planning and scheduling of property showings will be done for you.
Let's say that there are 6 homes that you want to see this Saturday. How nice would it be to have someone call of the listing agents, set up the showings, and plan the best route in a specified block of time? In this regard, it's almost like having your own personal assistant.
This is also a great time for the buyer's agent and the buyer to get to know each other and for the agent to better understand their needs. The seller's agent wouldn't know what your needs are and are mainly present to let you in the door.
They will educate you about the home buying process and real estate market conditions.
There is a science to buying a home and there is a process. There is a lot of paperwork, timelines, and contingencies. These are things that you wouldn't have to worry about if you have your own representation.
Most people do not have easy access to real estate data that would affect your purchase. Some of the factors that would be available to you through a buyer's agent include:
The number of homes that are currently on the market
The number of homes that have recently sold
The average list price
The average selling price
The average price per square foot
The average "days on the market"
You have someone to negotiate for you.
Real estate can often be taxing on the psyche for both parties of a transaction, especially when it comes to price. Not only will a buyer's agent figure out if the asking price is reasonable or not, they will attempt to get you the best price possible. You as a buyer don't have to deal with the seller personally at all. Usually the listing agent and the buyer's agent battle it out representing the best needs of their clients. If you do not have a buyer's agent, you are on your own.
A buyer's agent will protect you from overpaying.
The main objective of a buyer's agent is to get you the best possible price, in the least amount of time, and with the least amount of hassle. This is done through extensive research of market conditions and steady negotiation.
A buyer's agent should already have a team of qualified professionals.
Most people are clueless when it comes to who to pick for a title company or a home inspector. Your agent will have a network of pros that have been vetted over years. It gets even better. Say you just bought a home, you need a painter, and your agent doesn't know a good one. Your agent can send out a quick message to their office to get a referral from any number of other Realtors. You really have access to a huge network.
You have your very own clone.
Well, your dream home is finally under contract and there are now 45 days until closing. During this time there will be a termite inspection, home inspection, other addendum to sign, etc. Most people work for a living and much of their day is consumed with life. A buyer's agent can be there when you can't. They can take care of issues while you go about your daily routine. Also, in our area, we have a large amount of buyers who are purchasing a home from out of state. They visit here for a few days, go under contract, and then go back to their respective state. Using a buyer's agent can allow you to be in two places at once.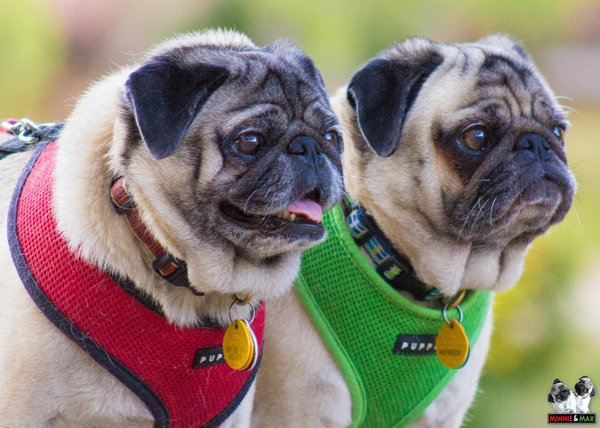 All of the paperwork is taken care of by your buyer's agent.
It seems that every year that goes by the amount of documents that we have to use grows. Purchase agreements, addendum, contingencies, and disclosures all make up the paperwork that is involved in a real estate purchase. Your buyer's agent will not only fill out the paperwork and explain it all, they will also deliver all of the documents to where it needs to be.
Market condition awareness
A good listing agent (who works for the seller) can use there expertise to help their client make the most money. Well, the same thing goes for a good buyer's agent. When I'm working with a buyer and they find a home that they love I dive into the numbers and the facts.
What are the real estate conditions for that area?
Is the neighborhood in a buyer's market or seller's market?
Is the property over-priced?
Why are homes not selling very well in this neighborhood?

There are a ton of factors that come into play when determining a rational offer and having someone on your side that pays attention to market conditions can only help you to save money in the short and long term.
A buyer's agent is a resource.
Here are a few ways that a buyer's agent can be a great resource for you:
City and county information
History and demographics of an area
Local news that could affect real estate
Neighborhoods
Things to do and places to go
Real estate law
Real estate market conditions
The real estate process
Experience
I believe that most people think that they could successfully buy a home without an agent and it's done all the time through FSBO's. However, the big question that I have is...why? A seasoned real estate agent will offer you advice based on years of experience of writing contracts, dealing with people, and being in 1000's of homes. Not only do you have someone that has your best interests in mind, you get the advantage of their "time in the saddle". Experienced buyer's agents know when something is a good deal and when it's not. We're not perfect by no means but in an industry that can often feel like you're in a competition, you have an experienced fighter on your side.
Less stress equals more peace.
I always say that if there wasn't any drama in real estate, they wouldn't make TV shows about it. Here are a few examples.....Just $500 is keeping you from going under contract but the seller doesn't want to budge. Your lender keeps asking for more documentation. The home inspection came back with a "deal breaker". These are just a few items that could cause you stress. A buyer's agent can help buffer the white noise of real estate so you don't have to deal with it.
When you're ready to buy your next home, consider working with a good buyer's agent. Interview a few of them to find the best fit because you will more than likely spend a lot of time together in the near future. You want to find someone who not only knows real estate but also someone who is a good personality fit.
If you are buying anywhere in the Baldwin County area, I'd love to talk with you!

About the author: The above Real Estate information on Why Use a Buyer's Agent When Purchasing a Home was provided by Jeff Nelson of eXp Realty Southern Branch. Jeff can be reached via email at jeff@livegulfshoreslocal.com or by phone at 251-654-2523. Jeff has helped people move in and out of properties for nearly 12 years.
Thinking of selling your home? I have a passion for Real Estate and love to share my marketing expertise!
I service Real Estate sales in Baldwin County including the cities of Spanish Fort, Daphne, Fairhope, Foley, Gulf Shores, and Orange Beach.