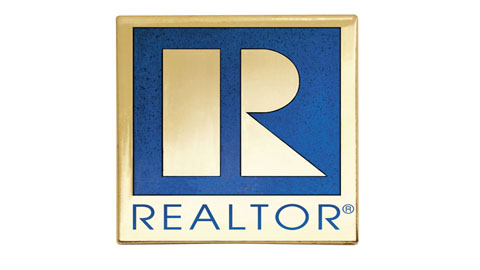 I'm Jeff Nelson, your Daphne Realtor, with IXL Real Estate – Eastern Shore.
Sooner or later we all come to a point in our lives where we need to buy or sell a home (or both) and most people realize that they need the expertise of a real estate professional.
Daphne AL is not only a nice to place to live but the real estate market here continues to be very stable due to its demand and inventory levels. I believe that one of the reasons for that is it's location in the county. You have quick access to the interstate and great shopping. You are also centralized to Mobile, Pensacola, and the Gulf beaches. Another reason why Daphne is so popular is because housing is very diverse in pricing and styles. There really is something for everyone.
Whether you are a buyer or seller, I wanted to give you an idea of what I can do for you as your Daphne Realtor.
For Buyers........
(the sellers section is below)
What can I do for you as a buyer's agent?
Guide you through the home buying process and the real estate home market. When you're ready to move on a property, you'll be well-prepared to act quickly once you find a home that matches your criteria
Actively pursue all resources to locate properties that match what you are looking for and keep you updated on the progress
Schedule appointments for you to see potential properties that work in your time frame
Offer candid and informed opinions on the potential appreciation or depreciation of properties and the surrounding areas
Suggest professional and capable mortgage lenders.
Provide a preferred list of vendors that I and other real estate agents in my office have used for years
Once you find the right home for you, I will analyze the property's price against market data and advise you on the best offer price
Obtain information about the school system if applicable
With your best interest in mind, I'll write up an offer, submit it to the listing agent, and keep you updated on all of the stages of negotiations
See that repairs are made by a professional and performed to your satisfaction
Arrange a final walk through inspection before closing
For Sellers.....
What can I do for you as a seller's agent?
Provide you with a 36 page Pre-Listing Package that I've written to give to sellers, filled with a ton of helpful information to sell your home efficiently
Analyze real estate market reports to determine the best possible list price for your home
With over 13 years experience, I can advise you on the best ways to prepare or improve your home so that it's in top selling condition
Handle pre-listing tasks such as measuring rooms, taking many high quality pictures, advising you on staging your home to sell, and much more
Arrange showing appointments for your home
Implement my customized marketing plan that's heavily weighted with internet marketing
Provide feedback from agents who show your home
Keep you up to date on all showings and progress
Keep you up to date on changes in the marketplace
Negotiate all offers on your home
Oversee all inspections and negotiate repairs
Monitor the buyer's loan approval
Review the closing statement with you and attend closing with you
This section for sellers is a very condensed version of my Pre-Listing Package. Please contact me to get your copy.
Why should you list your home with Jeff Nelson of
IXL Real Estate – Eastern Shore
?
I truly look out for my clients' best interests.
I'm a constant student of real estate and the marketplace.
I am very internet savvy and have built a website that is about 815 pages (as of today) and has become one of the top real estate sites in the county. This helps you. You will get additional exposure for your home due to the fact that www.livegulfshoreslocal.com is frequently listed on the first page of Google for hundreds of keyword searches.
You will be provided with an accurate and not inflated market analysis to price your home. I will not give you a high number just to win your business, only to have your home sit on the market because it's priced too high.
IXL Real Estate provides me with additional tools in order to market your home that is unmatched.
Your property will be advertised on hundreds of websites as well as various print media and social media.
Thank you for taking the time to read through this and I hope to talk with you more about the sale of your home. Please don't hesitate to contact me about my Pre-Listing Package. I want to earn your business as your Daphne Realtor. We can talk about your home and options, then we'll hit the ground running!
Jeff Nelson
IXL Real Estate – Eastern Shore251-654-2523
jeff@livegulfshoreslocal.com