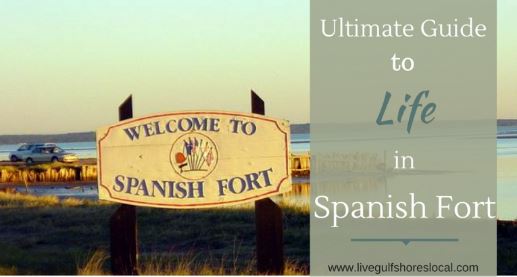 Are you thinking about moving to Spanish Fort AL? Moving can be tough especially if you're taking up roots in a different state or even to a nearby city. Well, that's why this article, the Ultimate Guide to Life in Spanish Fort was created for you. Here you'll find out why the folks who already live in Spanish Fort love it so much.
So, if you are a newcomer or you know someone who's going to be, make sure to read this article first! In the next few minutes or so, you'll see why Spanish Fort is growing so much and drawing people from all over the country.
Here's what you'll find below:
Facts and Figures
Beautiful Surroundings
Strong Economy and Jobs
Thriving Community
Outdoor Activities
Easy Commute
Restaurants and Entertainment
Weather and Climate
Public Safety
Schools and Programs
Real Estate
Final Thoughts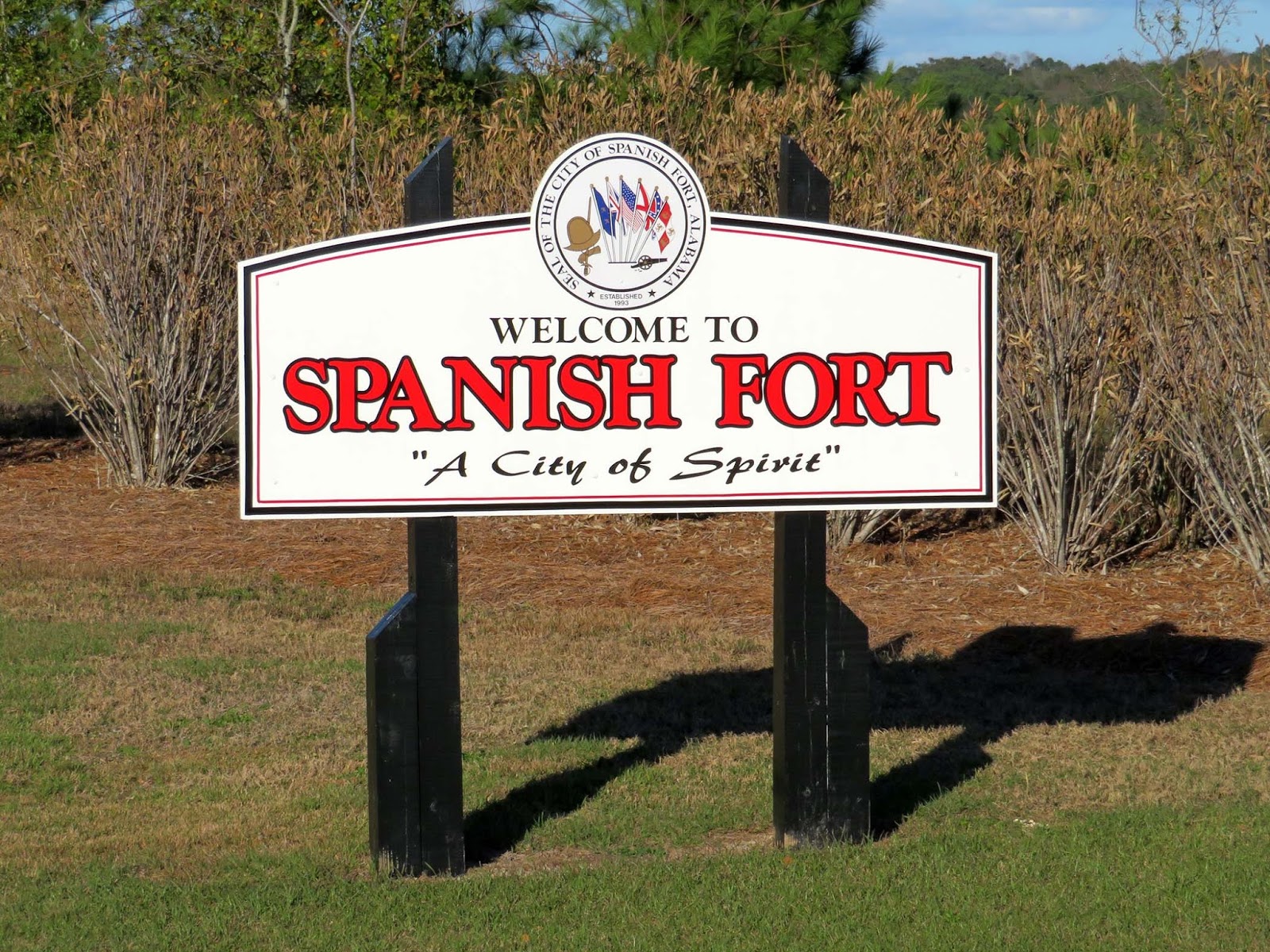 Ultimate Guide to Life in Spanish Fort
You can find information about Spanish Fort all over the internet, but here you'll be able to see it all in one place. I've tried to cover all of the major aspects that someone would want to know if they were moving into the area. As a matter of fact, local residents might not even know everything you're about to read. So, let's get started with the boring section of facts and figures . . .

Population: 8,985
Total Area: 34.93 square miles
Median Home Value: $309,412
Median Household Income: $74,731
Sales Tax: 8.5%
State Income Tax: 4%
Median Age: 40.3
Average Commute Time: 27 minutes
Spanish Fort is definitely not a large city with just under 9,000 residents; however, it has become one of the fastest growing cities in all of Baldwin County.
I believe that one of the reasons Spanish Fort is experiencing so much growth is because of its location, which is in the middle of Baldwin County on the western edge. Why does that make it popular you ask? Well, as you can see from the map, Interstate 10 runs right by Spanish Fort making for an easy commute to Mobile. As a Realtor, I know that there are many residents who live in Spanish Fort but work in Mobile.
From here you can also be in Pensacola FL in about an hour or you can take a drive down to the beautiful beaches of Gulf Shores, arriving in about 45 minutes.
So, just by looking at the facts, Spanish Fort looks pretty good. The city is small but growing. Housing is very affordable, especially compared to most areas of the country. And, you're very centralized in the county, giving you quick access to hundreds of things to do.


I think sometimes when we live in a certain place for a long time we tend to take for granted such things like the natural beauty of the area. Located on the Mobile Bay, Spanish Fort is immersed in natural beauty. Should you move to Spanish Fort, you need to make sure to visit Blakeley State Park which is located in the west of the city on Mobile Bay.
Blakeley contains over 2,000 acres of some the most diverse bio-habitat in the country, along with over 20 miles for hiking and biking. I've been there a few times and it truly is amazing to see.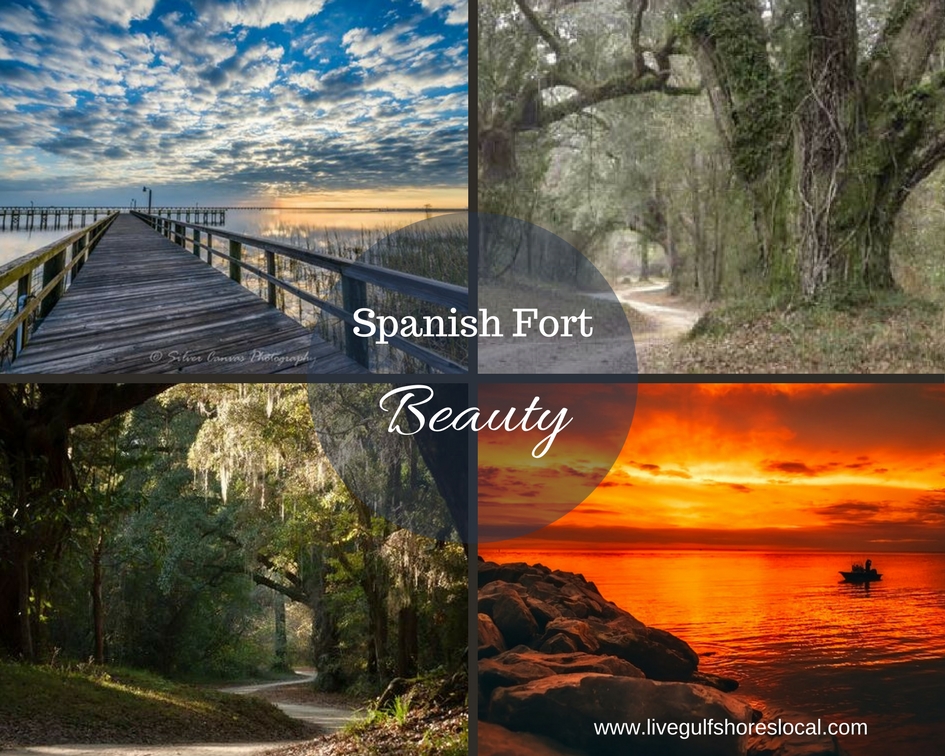 I'm sure there are plenty of people who prefer the steel and concrete skylines of the big city, but I don't think it would take too much time to fall in love with the beautiful surroundings of Spanish Fort.

Spanish Fort Economy
The unemployment rate for Spanish Fort 1.74% compared to the national average of 5.84%. (Source: Zipatlas)
Employment by Industry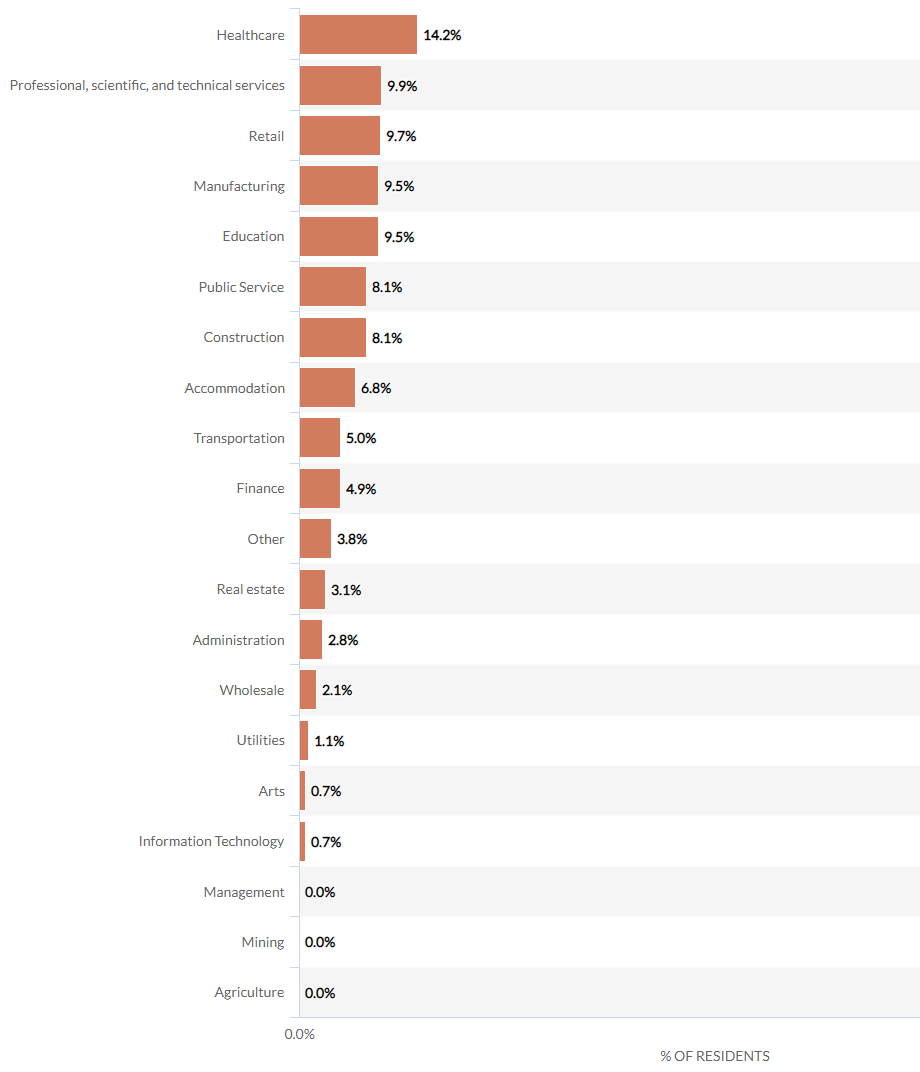 Spanish Fort Income

Jobs
According to Glassdoor.com, there were 256 jobs available in Spanish Fort (at the time of this writing) but as I said in another section of this article, most people who live in Spanish Fort don't work here. When you expand the search at Glassdoor to a 15-mile radius, you'll see a whopping 4,306 job openings.
The top 5 positions that are being hired for in the area are:
If you're moving to Spanish Fort, the area is doing nothing but grow and jobs are springing up everywhere.


The definition of "thriving" is to grow or develop well or vigorously. Prosper, flourish. This is a great way to describe Spanish Fort, as it has been experiencing major growth for the past decade. Great cities are supported by great schools, and the city's government learned several years ago that our schools needed to be top-notch.
As the population continued to grow so did the addition of new businesses. The Eastern Shore Centre and Spanish Fort Town Center were developed to keep up with the demand of an ever-expanding customer base. You know you're doing something right when Bass Pro moves into the neighborhood!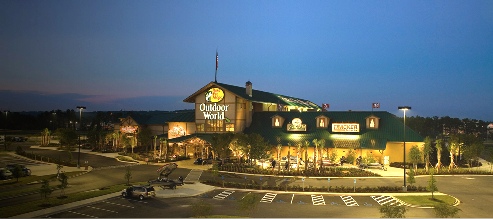 With only about 8,985 residents, Spanish Fort would be considered a fairly small city. I knew this town was connected with each other, but I have to admit that I was surprised to see how many Spanish Fort Facebook Groups there were. I stopped counting at 33.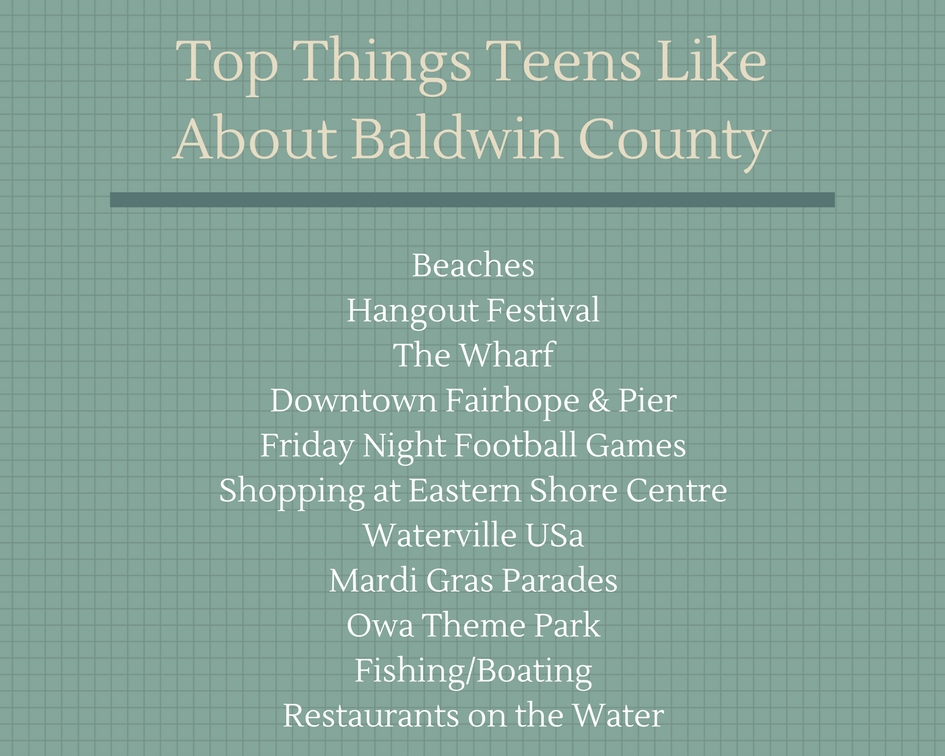 I believe that a thriving community involves 3 aspects: population growth, new businesses, and quality of life.
As more and more people move into Spanish Fort, there has to be plenty of things to keep people busy and happy. So in addition to the great shopping and restaurants that this town has to offer, there is always something to do. Let's not forget that one of the best beaches in the country is only 45 minutes away in Gulf Shores and Orange Beach. In addition to that, a brand new theme park in Foley just opened up in 2017 called OWA.
There are two reasons why I bring up the beach and OWA. First, both bring in hundreds of millions of dollars into our county, and many of those visitors have to go right through Spanish Fort to get there. Secondly, these awesome locations give Spanish Fort residents a great place to go in less than an hour.
Back at home, there are a number of things to do as well (additionally, check out the next section on Outdoor Activities):
Eastern Shores Lanes - bowling
Kangarooz Family Fun Center - jump houses, slides, games
Fairways Indoor Golf Club
Premiere Cinema 14
Painting with a Twist - 10200 Eastern Shore Blvd
Musical Beginnings - 9151 Spanish Fort Blvd
Check out 19 independent reviews of Spanish Fort on Niche.com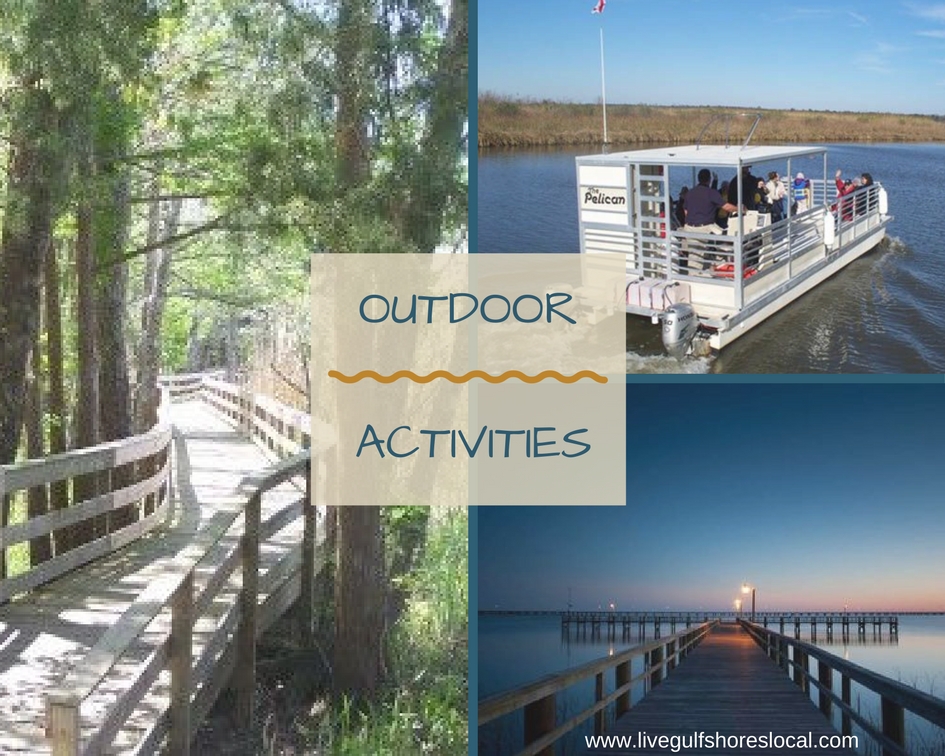 Are you moving to Spanish Fort and love the outdoors?
Located along the banks of the Tensaw River Delta and Mobile Bay, Spanish Fort provides ample opportunity for outdoor activities and watersports. From anywhere in town, you are just minutes away from putting the boat in the water or bellying up to a pier to throw a line in.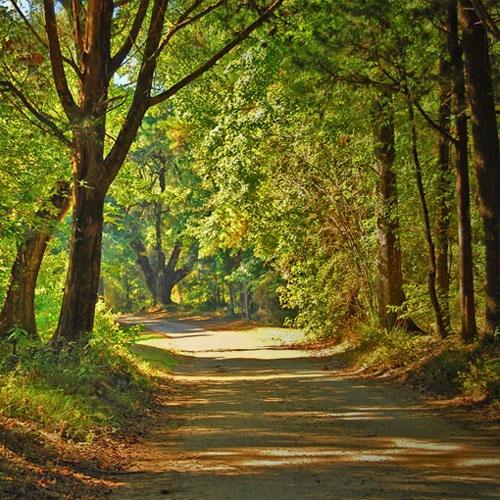 If fishing isn't your thing, our area is great for those who love to bike, hike, and run. Can you imagine riding down this trail? I've done it few times, and there's nothing like it! This trail is part of a network of 20 miles that runs through Blakeley State Park, which is located at 34745 State Hwy 225. For a meager parking fee, you can hike, run, or bike to your heart's content (you can even go horseback riding). Other outdoor activities include Delta River boat rides, educational programs, and camping.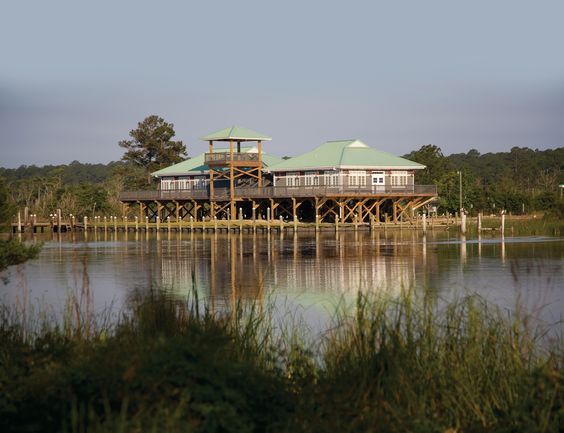 5 Rivers Delta is named for where it sits, at the very spot where the Blakeley, Apalachee, Spanish, Mobile, and Tensaw Rivers meet to flow into Mobile Bay. Do you love to get up close and personal with nature? Here's your chance. 5 Rivers has over 81 acres and is located at 30945 5 Rivers Blvd.
What can you do at 5 Rivers Delta?
Check out a movie at the Tensaw Theater.
Purchase unique and locally made items at the Cypress Gift Shop.
Bring your lunch and eat at one of the many picnic areas.
Become one-with-nature and go trail hiking.
Go Canoeing or Kayaking. Bring your own or rent.
Go on a Delta Safari on the "Osprey".
Go see local artwork, live animals, and taxidermy at the Apalachee Exhibit Hall.
Admission to the park is free! See a Map of 5 Rivers here.
Meaher State Park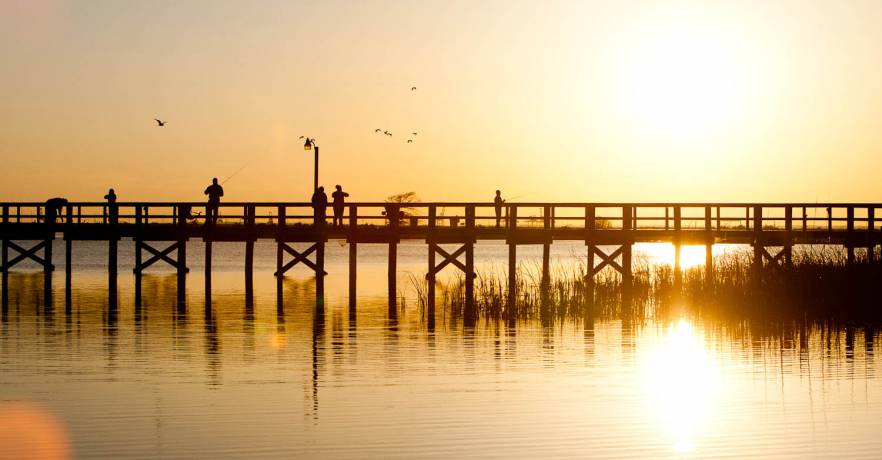 Do you love to fish, hike, and camp? At Meaher State Park, you're pretty much left on your own to wander about the impressive 1,327 acres to take in the natural beauty of the Mobile Delta. For just a park entry fee of $2, you can hike the trails or visit the ever popular "T". The "T" is a 300-foot long pier with a 200-foot "T" at the end. Don't forget your fishing license! There's also a boat ramp that you can use if you want to skip the pier and use your own boat.
Meaher State Park
5200 Battleship Pkwy East
Open 7am-7pm for day use
For those who would love to camp on the Delta, there are plenty of choices. You'll find 61 campsites with power, water, and sewer hook-ups, 10 tent sites with power and water, and 2 cabins that look over the bay.

As mentioned in the first section, the average commute time for Spanish Fort is about 27 minutes. If you're moving to Spanish Fort and new to the area, you may not realize how close you really are to Mobile. Take a look at the map below.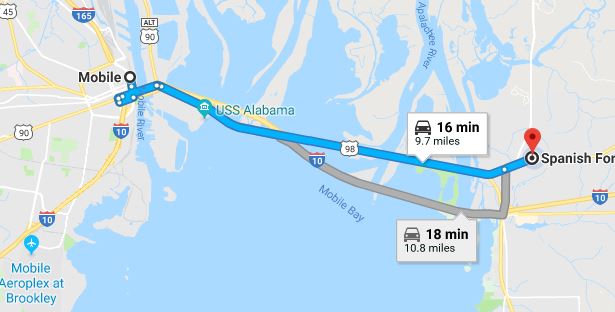 There are a lot of residents who live in Spanish Fort but work in Mobile. As you can see, there are actually 2 ways to get across Mobile Bay. The Grey Route is Interstate 10 but if you're coming from the heart of the city, it would actually be faster to take the Blue Route which is called the Causeway.
Here are some other possible commutes:
Daphne - 5.2 miles
Fairhope - 11.3 miles
Loxley - 13 miles
Robertsdale - 18.5 miles
Foley - 33 miles
You see, you can live in Spanish Fort and have a fairly easy commute to any of the surrounding cities, especially compared to commute times of other metropolitan areas.

American
| | | |
| --- | --- | --- |
| Ruby Tuesday | Eastern Shore Centre | 251-625-0491 |
| California Dreaming | Eastern Shore Centre | 251-626-9942 |
| Newk's Eatery | Eastern Shore Centre | 251-625-6544 |
| Tropic's | 5872 Battleship Pkwy | 251-626-9008 |
| Logan's Roadhouse | 30275 Eastern Shore Ct | 251-625-0151 |
| Cracker Barrel | 30227 Eastern Shore Ct | 251-621-4826 |
| Beef o'Brady's | 6450 Hwy 90 | 251-447-0660 |
| Panera Bread | 10200 Eastern Shore Blvd | 251-625-4445 |
| IHOP | 30179 Eastern Shore Ct | 251-625-2345 |
| Dusty's Sports Bar | 10460 Eastern Shore Blvd | 251-625-3400 |
| Timbercreek Golf Course Restaurant | 9650 Timbercreek Blvd | 251-621-8641 |
| Waffle House | 30935 Mill Ln | 251-626-1207 |
Italian
| | | |
| --- | --- | --- |
| Olive Garden | Eastern Shore Centre | 251-625-1490 |
| La Dolce Vita Bistro | Eastern Shore Centre | 251-929-9333 |
| Trattoria Pizza and Italian | 11611 Hwy 31 | 251-375-0076 |
| Papa Johns | 8148 Spanish Fort Blvd | 251-447-0821 |
| Joe's Pizza | 9945 Spanish Fort Blvd | 251-621-1971 |
| Pizza Hut | 10179 Eastern Shore Blvd | 251-625-3066 |
Mexican
| | | |
| --- | --- | --- |
| Cafe Del Rio | 1175 Battleship Pkwy | 251-625-2722 |
| Poor Mexican | Eastern Shore Centre | 251-621-7433 |
| Moe's Southwest Grill | Eastern Shore Centre | 251-625-0102 |
Seafood
| | | |
| --- | --- | --- |
| Felix's Fish Camp | 1530 Battleship Pkwy | 251-626-6710 |
| Original Oyster House | 3733 Battleship Pkwy | 251-626-2188 |
| Bluegill | 3775 Battleship Pkwy | 251-625-1998 |
| Half Shell Oyster House | Eastern Shore Centre | 251-206-8768 |
| R&R Seafood | 1477 Battleship Pkwy | 251-621-8366 |
| Ralph & Kacoo's | 1595 Battleship Pkwy | 251-626-0045 |
| Ed's Seafood | 3382 Battleship Pkwy | 251-625-1947 |
| David's Catfish | 10810 Hwy 31 | 251-930-1252 |
| Islamorada Fish Comany | 20000 Bass Pro Dr | 251-607-5800 |

Asian

| | | |
| --- | --- | --- |
| Oishi Japanese Sushi | 23000 Town Centre Ave | 251-626-8709 |
| Chef 181 | 10179 Eastern Shore Dr | 251-621-2104 |
| Stix | 10240 Eastern Shore Blvd | 251-621-9088 |
| China Fun | 6450 Hwy 90 | 251-621-3398 |
| Furama Sushi | 6510 Spanish Fort Blvd | 251-621-6888 |
| Hibachi Grill | 30179 Eastern Shore Ct | 251-626-2929 |
| Moo Che Che | 10200 Eastern Shore Blvd | 251-626-9992 |
Cafe
| | | |
| --- | --- | --- |
| Cheryl's Cafe | 322 Spanish Fort Blvd | 251-626-2602 |
| Fresh Healthy Cafe | 10184 Eastern Shore Blvd | 251-444-7170 |
| Snow Cove Cafe | 6450 Hwy 90 | 251-626-1711 |
Fast Food
| | | |
| --- | --- | --- |
| Subway | 6729 Spanish Fort Blvd | 251-625-6420 |
| Chick-fil-A | Eastern Shore Centre | 251-621-3130 |
| Taco Bell | Eastern Shore Centre | 251-626-6977 |
| Wendy's | Eastern Shore Centre | 251-625-8555 |
| Sonic Drive-In | 30939 Mill Ln | 251-626-6417 |
Dessert
| | | |
| --- | --- | --- |
| Marble Slab Creamery | Eastern Shore Centre | 251-621-8226 |
| Great American Cookie | Eastern Shore Centre | 251-621-7977 |
| Little Cake Shop | 10198 Hwy 31 | 251-621-9097 |
The Eastern Shore Town Centre is an outdoor, walk-around mall that is located at the intersection of Route 181 and Interstate 10. The address is 30500 Hwy 181, Spanish Fort.
Spanish Fort has a number of places to take in some excellent food.
With a population of just over 8,000 people, you may be surprised that there are so many places to eat in Spanish Fort. I found 48 restaurants in 8 different categories to surely satisfy any of your culinary needs. One of the reasons for having this many places to eat is because of the interstate connection in Spanish Fort which attracts tons of people on their way to the Gulf beaches, Florida, and New Orleans.

As a Realtor, I work with a number of people every year who move to Spanish Fort and Baldwin County from other parts of the country. The biggest reason for this move is usually the weather.
Yes, we are in the deep south and the summer's are muggy but 9 to 10 months of the year are quite pleasant.
The "hot season" lasts from May 20th to September 28th with an average daily high temperature of 84 degrees.
The "cool season" lasts from December 2nd to February 26th with a daily high average temperature of 66 degrees. That's why so many people move to Spanish Fort from the north!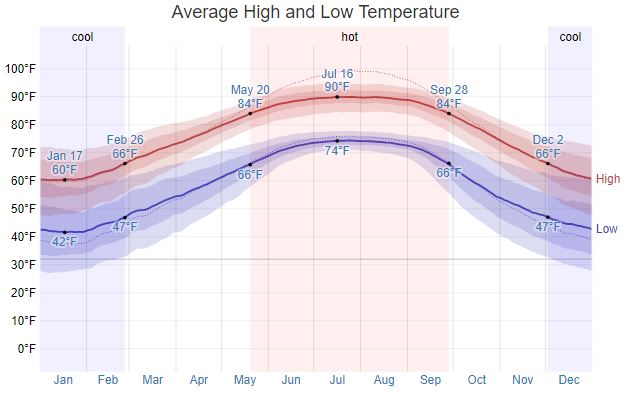 Here in the south, we do get more precipitation than a lot of other areas in the country but it's hardly ever snow. I mean, hardly none at all. This year, we did get about 3 inches of snow. To give you an idea of how rare that is, this was the first time many teenagers from Spanish Fort ever saw snow in person.
The "wet season" lasts from June 8th through September 1st, which means that any given day during this time there is a 41% or greater chance of rain. Most of the time during the summer, we have "pop-up" showers that last for 20 minutes or so, then the sun comes out again.
The "dry season" lasts from September 1st through June 8th.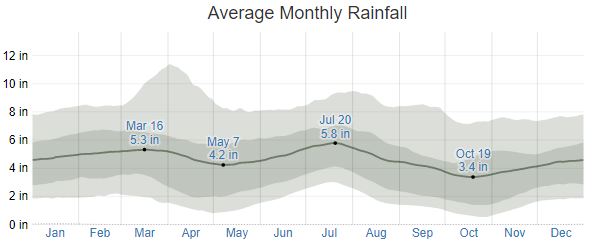 Weatherspark has developed 2 different scores that are quite interesting. It tells us the best time of year to visit that are the most favorable for tourism and the beach or pool.
The Tourism Score - The best to visit is from early April to late May and from late September to late October.
The Beach/Pool Score - The best time to go to the beach in Spanish Fort is from mid-May to early July and from mid-August to late September.

After moving to Spanish Fort, you'll find out fairly quickly that this town takes the safety of its citizens very seriously. Because we are a Gulf Coast city, we do have the potential for severe weather in the summer and fall. Spanish Fort is the only city in Baldwin County that has taken the extra measures to install a tornado warning system throughout the city.
Emergency sirens are located at Spanish Fort Middle School, Spanish Fort Kid's Park on Ember Lane, 5 Rivers Delta Resource Center, the park at Churchill subdivision, and at Rockwell Elementary School.
Crime and Law Enforcement

Unfortunately, no matter where we move, we're going to have to deal with some crime. I'm happy to reassure you that Spanish Fort has some of the lowest crime rates in the surrounding area and as you can see above, we compare nicely in regard to the rest of the country.
Spanish Fort has a great police department that works hard to ensure the citizens of our town are safe.
Spanish Fort Police Department
30500 State Hwy 181 Suite 681
251-626-4914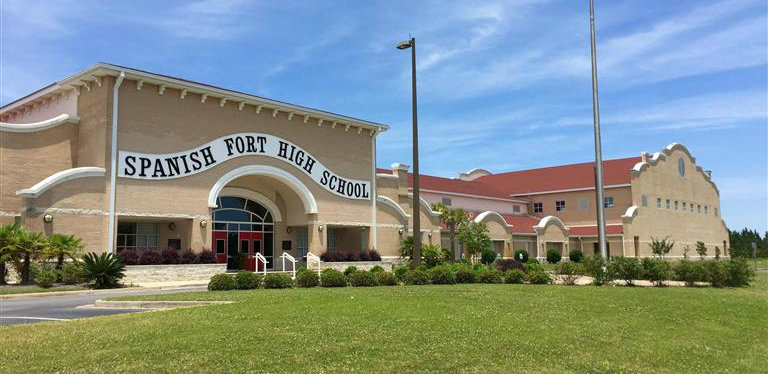 If you're thinking about moving here with kids, Spanish Fort has some of the best schools in the entire area. Here's a list of what's available:
Public Schools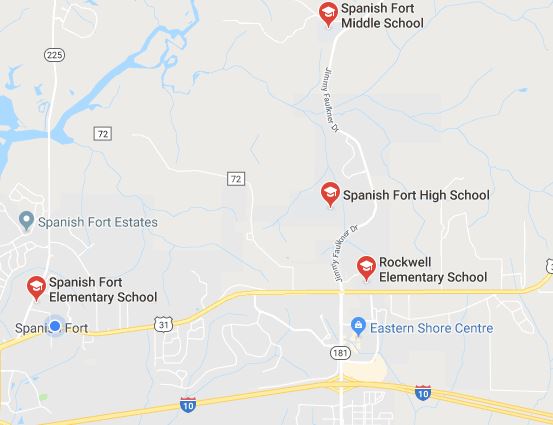 Spanish Fort is a great place to raise a family, and there are plenty of programs for kids to do after school and on the weekends. Here are some of the programs that I ran across in my research:
Ballet lessons
Piano lessons
Build a Bear Workshop
Cooking classes
Golfing camps
Crossfit for kids
Day camps and summer camps
YMCA after school
League sports
and much more
After moving to Spanish Fort, you'll find that there is plenty to do for every member of the family and it's a great place to grow up.

In addition to getting settled in with employment and familiarizing yourself with the area, finding a home is near the top of the list of priorities when moving. Well, that's where I come in. Moving to Spanish Fort is exciting, but you're probably going to have a hundred questions.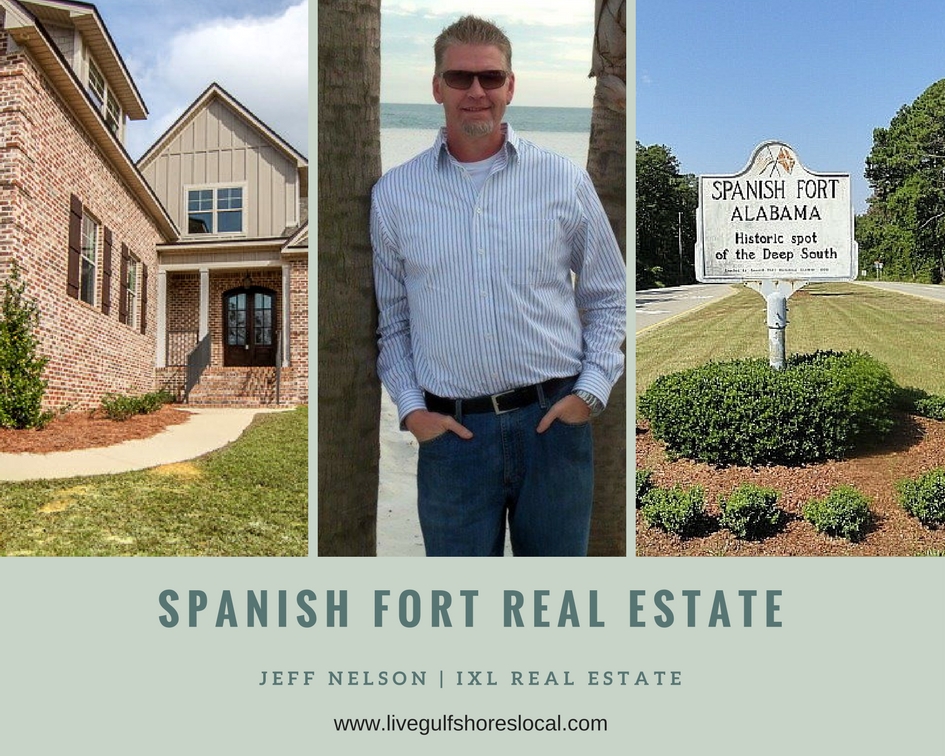 Although the Spanish Fort real estate market is booming, you can still buy a home at very affordable prices compared to those in other parts of the country. I think you'll be surprised.
Take a look at the Monthly Real Estate Market Report to see how home sales in Spanish Fort measure up to those in the surrounding cities. I know it's a little daunting to move to a new area, so please contact me with any questions that you have about the area or finding a new home.

If you're moving to Spanish Fort or even thinking about it, it really is a great place to live, work, and play. There's always something to do, or you can lay on the beach and do nothing. The people here are fantastic!
If you are strongly considering making the big move or just have questions about anything that was discussed in this article, you can contact me here.
About the author: The above Real Estate information on Moving to Spanish Fort was provided by Jeff Nelson of eXp Realty Southern Branch. Jeff can be reached via email at jeff@livegulfshoreslocal.com or by phone at 251-654-2523. Jeff has helped people move in and out of properties for nearly 13 years.
Thinking about selling your home? I have a passion for Real Estate and would love to share my marketing expertise!
I service Real Estate sales in Baldwin County, including the cities of Spanish Fort, Daphne, Fairhope, Foley, Gulf Shores, and Orange Beach.