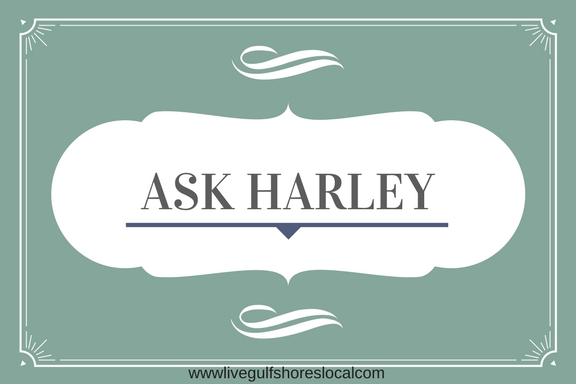 Hey everyone! LiveGulfShoresLocal and Carmen Hill have teamed up to answer all of your questions about mortgage loans.
If you have a particular question that you want have answered, please feel free to contact her or me directly. From time to time, I'll post questions with the answers in an effort to help others who are getting a loan to buy a house.
From Harley herself . . .
H-ome
A-nd
R-eal estate
L-enders
E-ducating
Y-ou
Introducing ASK HARLEY!
Harley is available to answer any questions you may have about the home-buying process from getting pre-approved to buying your first home, working with the right real estate agent, the loan process, home insurance, and the list goes on! This forum is made for anyone to ask questions before they start the process to purchase a home. This is for the people in our communities in Baldwin County who want answers!

Harley is an expert in the mortgage loan business and has a huge network of professionals who can assist her in answering any questions you may have in relation to the home loan process, real estate trends, working with realtors, and any other services related to buying a home.

Ask Harley is a great resource for free information and for those who have questions . . . especially for those who need answers! You never know until you ask! Let's keep Harley Happy!!
Carmen Hill
ph. 251-504-3232