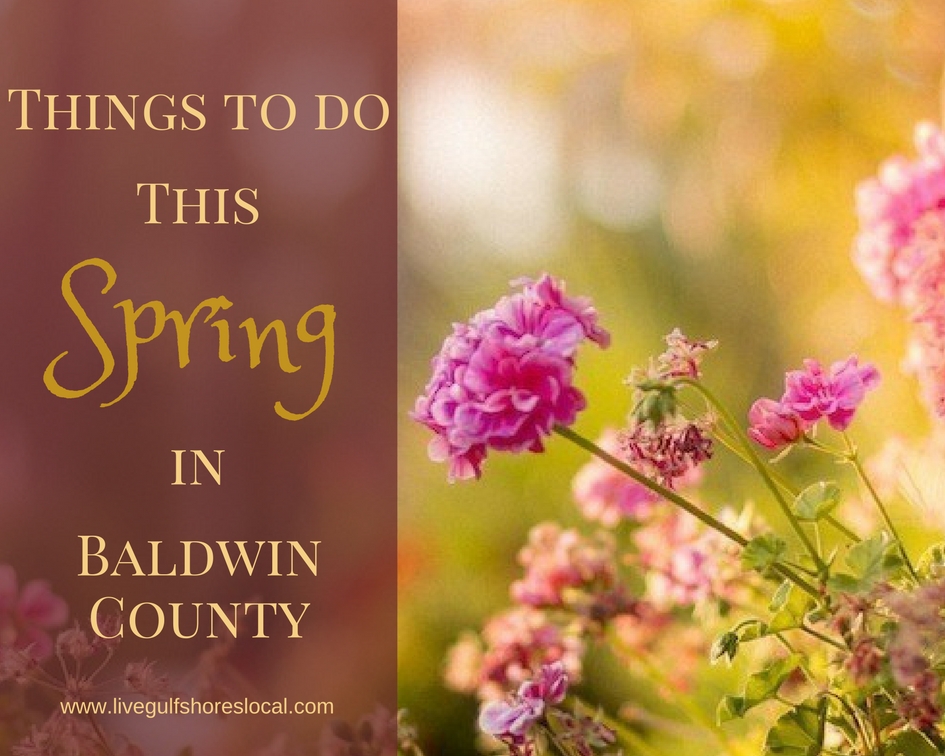 Well, it's 2018 and it's already time to shake off the Winter chill and get ready for Spring Time!
Spring starts March 20th and lasts through June 21st.
For all the locals and the millions who visit Baldwin County, we know that there is always a lot going on and things to do. Here is your guide for Spring activities in Baldwin including the cities of Spanish Fort, Daphne, Fairhope, Foley, Gulf Shores, and Orange.
Spring Time Things to Do in Baldwin County

March 3-31
Photos with the Easter Bunny at The Wharf
23101 Canal Road
March 8
Hummingbird Ziplines at The Wharf- Grand Opening
4830 Main St
March 10-11
44th Annual Festival of Art
Waterfront Park
26389 Canal Rd
March 16-18
Orange Beach Invasion – Scrapin the Coast – Car Show
The Wharf
23101 Canal R
March 22-25
2018 Wharf Boat and Yacht Show
4550 Main St
April 27-29
Interstate Mullet Toss & Gulf Coast's Greatest Beach Party
Flora-Bama

March 6-30
Free Winter Walks and Talks at Bon Secour National Wildlife Refuge
12295 Hwy 180 W
March 8-24
Art of the Great War: WWI Posters from the Alabama Archives
Gulf Shores Museum
244 W 19th Av
March 8-31
Tuesday and Thursday Spring Break Guided Tours
Fort Morgan Historic Site
March 7-9
The Emerald Coast Golf Tour
Kiva Dunes Golf Club815 Plantation Rd
March 8-18
Picasso at the Lapin Agile
South Baldwin Community Theatre
2022 W. 2nd St.
March 17
Papa Rocco's St. Paddy's Day Party and Pub Crawl
101 W 6th St
April 14
2018 Waterway Village Zydeco & Crawfish Festival & 5k Run
225 E 24th Ave
May 3-6
2018 National Collegiate Beach Volleyball Championship
Gulf Place
101 Gulf Shores Pkwy
May 18-20
The Hangout Music Festival 2018
101 E Beach Blvd

March 3-31
Thirteenth Annual Cottontail Express in Silverhill
13670 Smiley St
Silverhill
March 17
BBQ & Blues Cook-Off 2018
Heritage Park
125 E Laurel Av
March 17
St. "Pawtty's" Day at OWA
OWA
1501 S. OWA Blvd
March 31
The Original German Sausage Festival (in Elberta)
Elberta Town Park
13052 Main St. Elberta
May 4-5
Gulf Coast Hot Air Balloon Festival
Foley Soccer Complex

March 16-18
The 66th Annual Fairhope Arts & Crafts Festival
Downtown Fairhope
April 21
Bald Eagle Bash
Weeks Bay Resource Center

March 18, April 15, May 20
Sunday Sunset Series – Big Band By the Bay
Bayfront Park
March 31
Timbercreek Easter Egg Hunt
9082 Timbercreek Blv

April 6 (every Friday evening through August 31st)
Music in the Park
Spanish Fort Towne Center – Pavillion

April 28
10 Annual Delta Woods & Water Expo
5 Rivers Delta Resource Center

Click on the Images Below to See the Full Calendar for Those Venues
The Wharf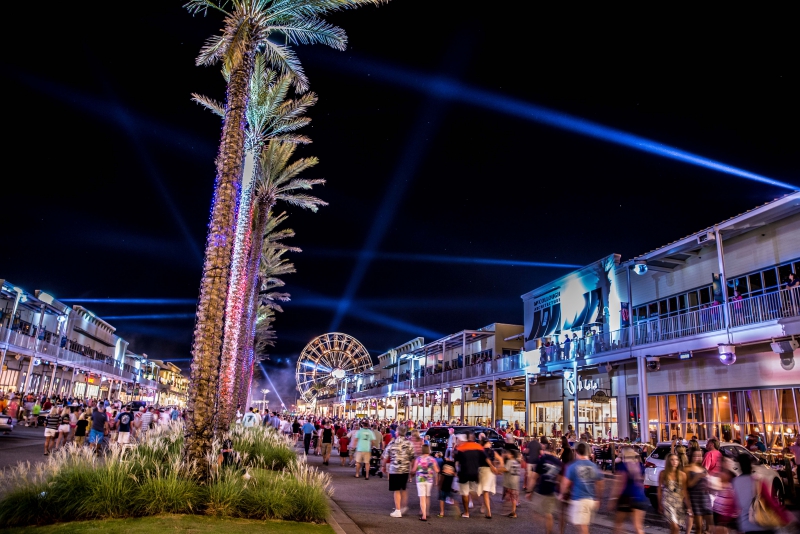 Gulf State Park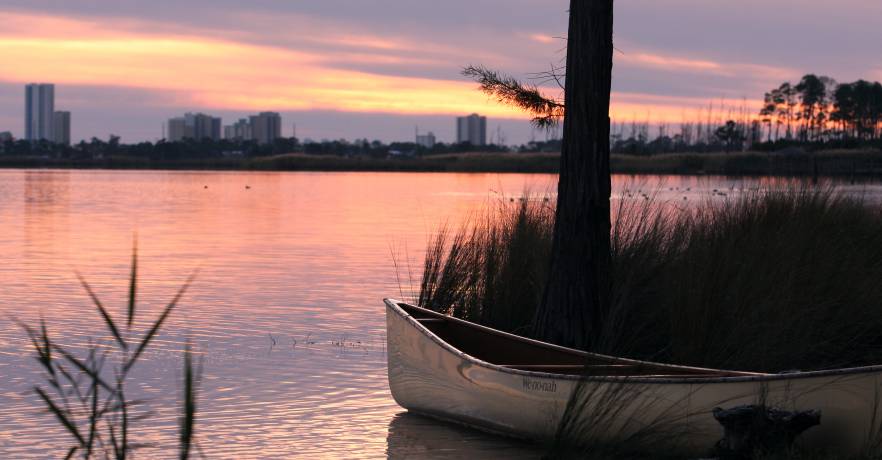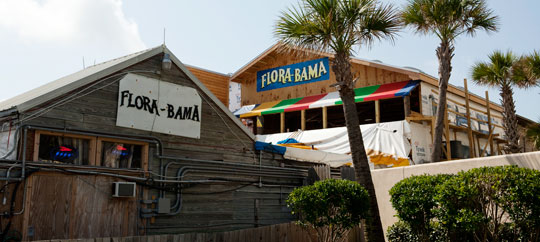 This information was brought to you by Jeff Nelson of IXL Real Estate Eastern Shore. For all of your real estate needs in Baldwin County, you can contact Jeff at 251-654-2523 or jeff@livegulfshoreslocal.com.