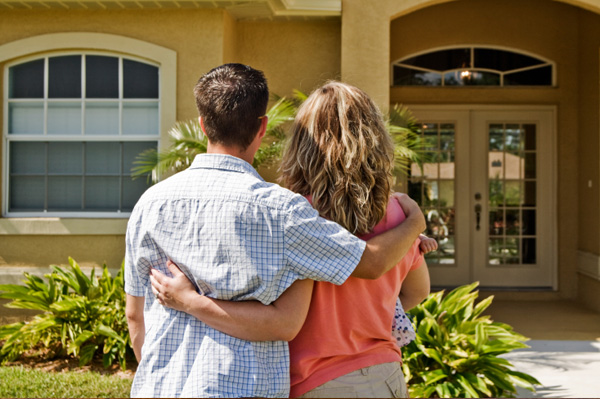 5 Simple Steps to Ease into Being a New Homeowner
So you finally conquered a huge chunk of owning a home --hunting, choosing from dozens of listings, looking through homes, making arrangements with your real estate agent, taking care of the mortgage papers, moving your stuff in. It's a load of work I tell you! But once you're in your new home, it can feel quite satisfying.
The new challenge now is to make it your own. It's going to take several years for you to curate everything from the furniture to the decor so there's no need to rush in this area. However, you do need to ease yourself into your home. Make it feel comfortable for you and your family. Here are 5 simple ways that you can do that.
Stick to Your Regular Schedule
It's easy for your schedule to get out of whack when you're in a new home. You've got lots of things to do, neighbors to meet, empty rooms to fill. Take a step back and realize that you don't have to do everything now. Instead stick to your regular schedule and squeeze in whatever "new home" task to do on your free time. This means waking and sleeping at the same hour, doing the same rituals as you would in your old living space.
You can even go as far as taking out your favorites so you feel extra comfy whether it's lighting your favorite candle, playing music that you love, or filling a vase with your favorite flowers. This mimics the sense of coziness you had in your previous home and will make you feel less overwhelmed.
Prepare to Eat Takeout
It's better if you can cook your own food but let's be real. You've got a lot of unpacking to do. And finding which box you put the peeler and the pan is the last thing you want. To make it easy, create a list of affordable restaurants nearby where you can order take out. You'll be doing this for a couple of days or weeks so it's good to be prepared
Befriend Your Neighbors
Being in a new place can be intimidating. You might not know anyone in your area. Take this opportunity to get to know your neighbors. Get outside and find opportunities to converse with them, host a little housewarming party, or participate in your local organization. You'll be seeing these people a lot so it makes sense to get familiar with them. Ask for recommendations on the best doctor in town, where to buy the freshest produce, which local plumber to call. They'll be very helpful in this aspect.
Gather Important Phone Numbers
If you've already made friends with your neighbors, this information can be easily acquired. But you can also do it yourself. Start by looking into the nearest grocery store, schools, healthcare providers, pharmacies, bus stop, hairdresser, landscaper, and more. That way, when you run into a little hiccup, you know exactly where to go or who to call.
Get a Home Insurance Plan
It seems like the last thing you want to do after an expensive move is to spend more. But it's absolutely important to spend on a home insurance plan to protect your home's most valuable items. When you get your items insured at their pristine state, you'll likely pay less in premium because they won't need repairs until after a few years.
Even if your household items aren't new, it's still good to have a home warranty to cover repairs. You're in a new home, probably in a new state or new neighborhood. It's easier for your insurance company to arrange for an agent to come into your home than you having to find a local plumber yourself.
What other steps would you take if you moved into your home? Share your thoughts in the comments below.