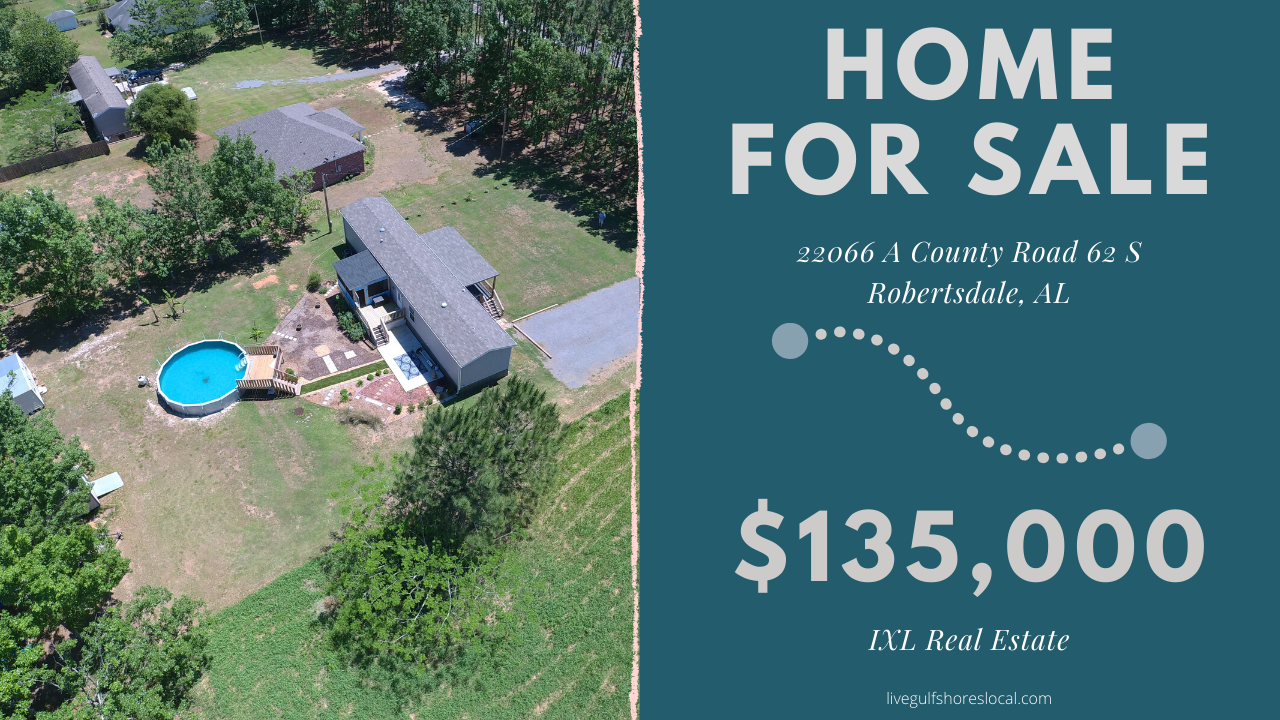 Brand new on the market is this great property in Robertsdale where you'll find quiet, rural living at a great price point.
Home for Sale

22066-A Country Road 62 S
Robertsdale, AL 36567
$135,000
3 Bedrooms / 2 Full Baths / 1,312 Square Feet
This mobile home was built in 2018, and it sits on a 3/4 acre lot surrounded by trees. Enjoy the peace and quiet as you sit on any of the 3 large decks.
See a video walk-through of this property below.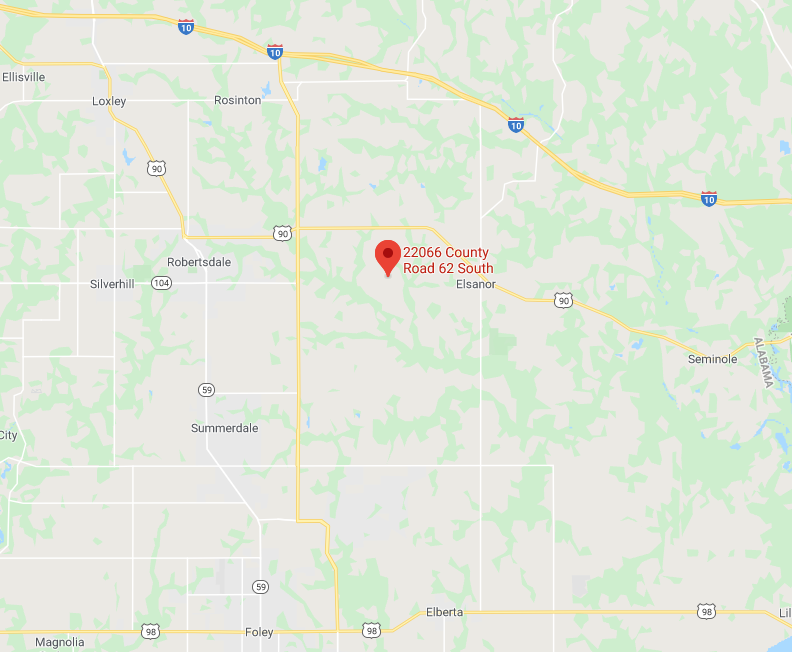 While this is country living, you're only 4.3 miles to the Baldwin Beach Expressway which gives you quick access to the beach and Interstate 10.
The property itself is spacious, giving you options and plenty of room to move around. The mobile home is quite nice, but there's ample room to build a stick built home if you would like. There's nothing located in the ground in front of this home (like power or water lines) so you are free to do what you would like.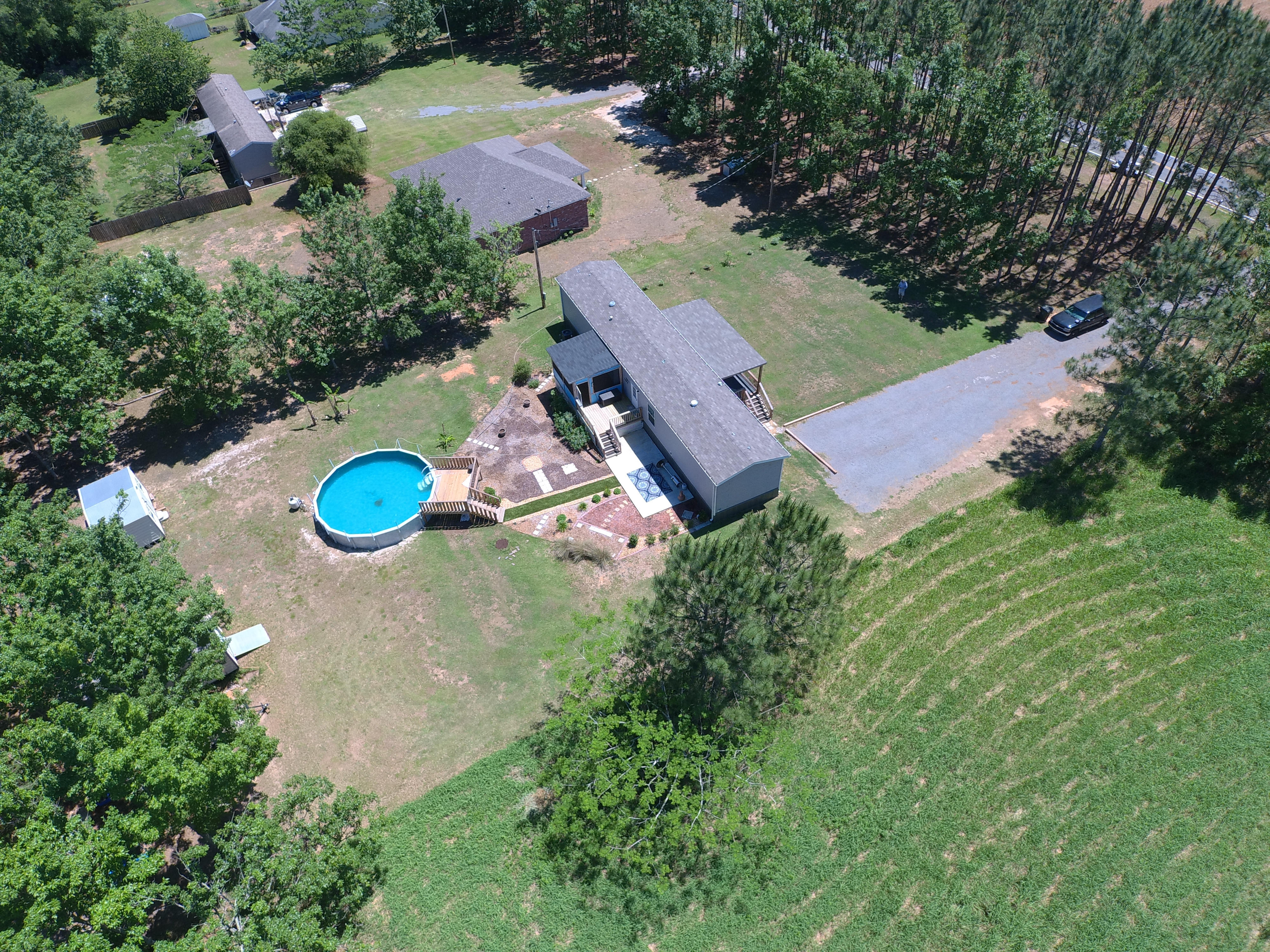 The Home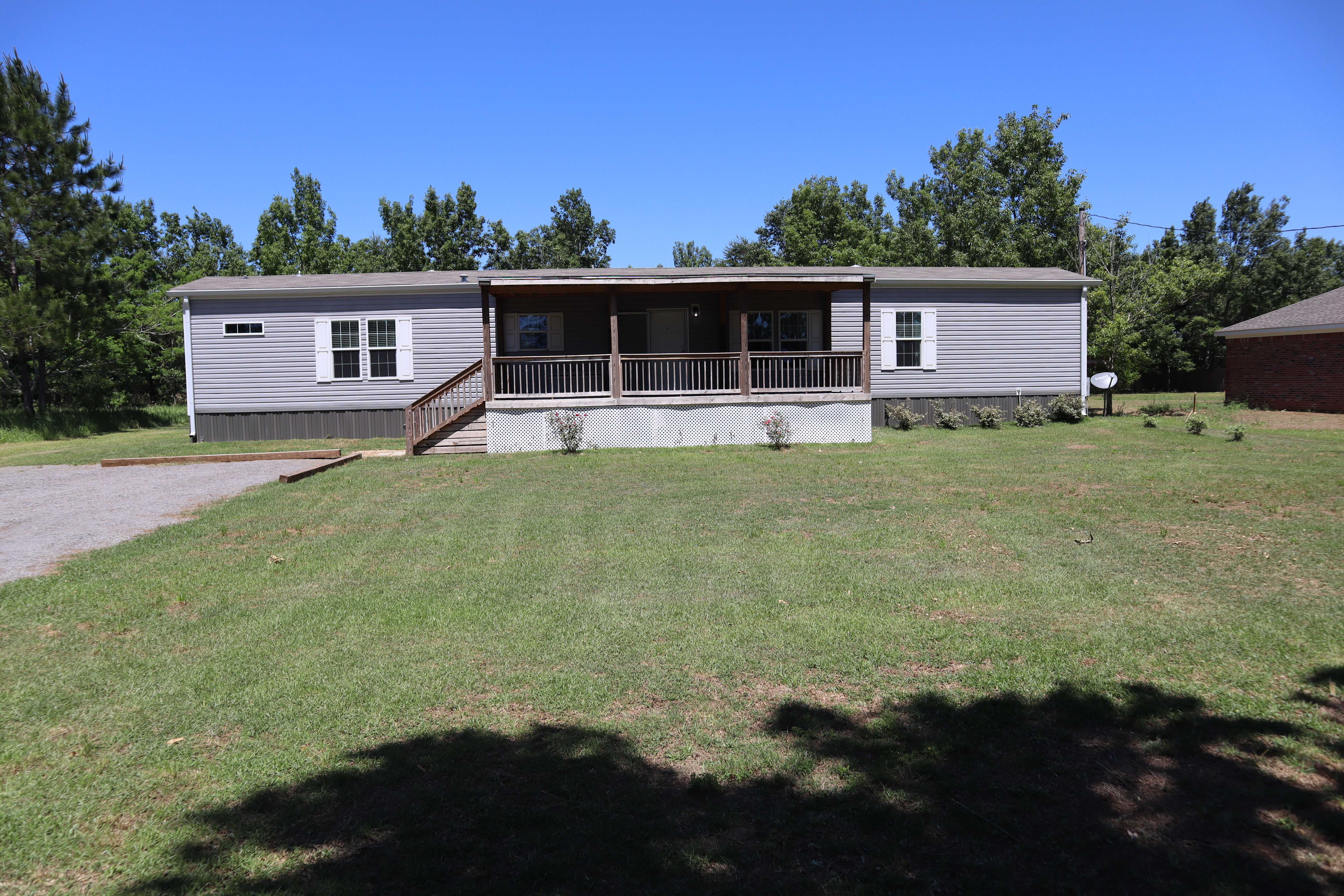 Built in just 2018, the mobile home offers some amenities that you may not expect. Here are some of the features:
3 bedrooms
2 full baths
Sheetrocked walls
9-foot ceilings (yes, you read that right)
Central electric heating and AC
Spacious kitchen with a refrigerator, dishwasher, microwave, and stove.
Neutral color scheme with attractive vinyl flooring and carpet in the bedrooms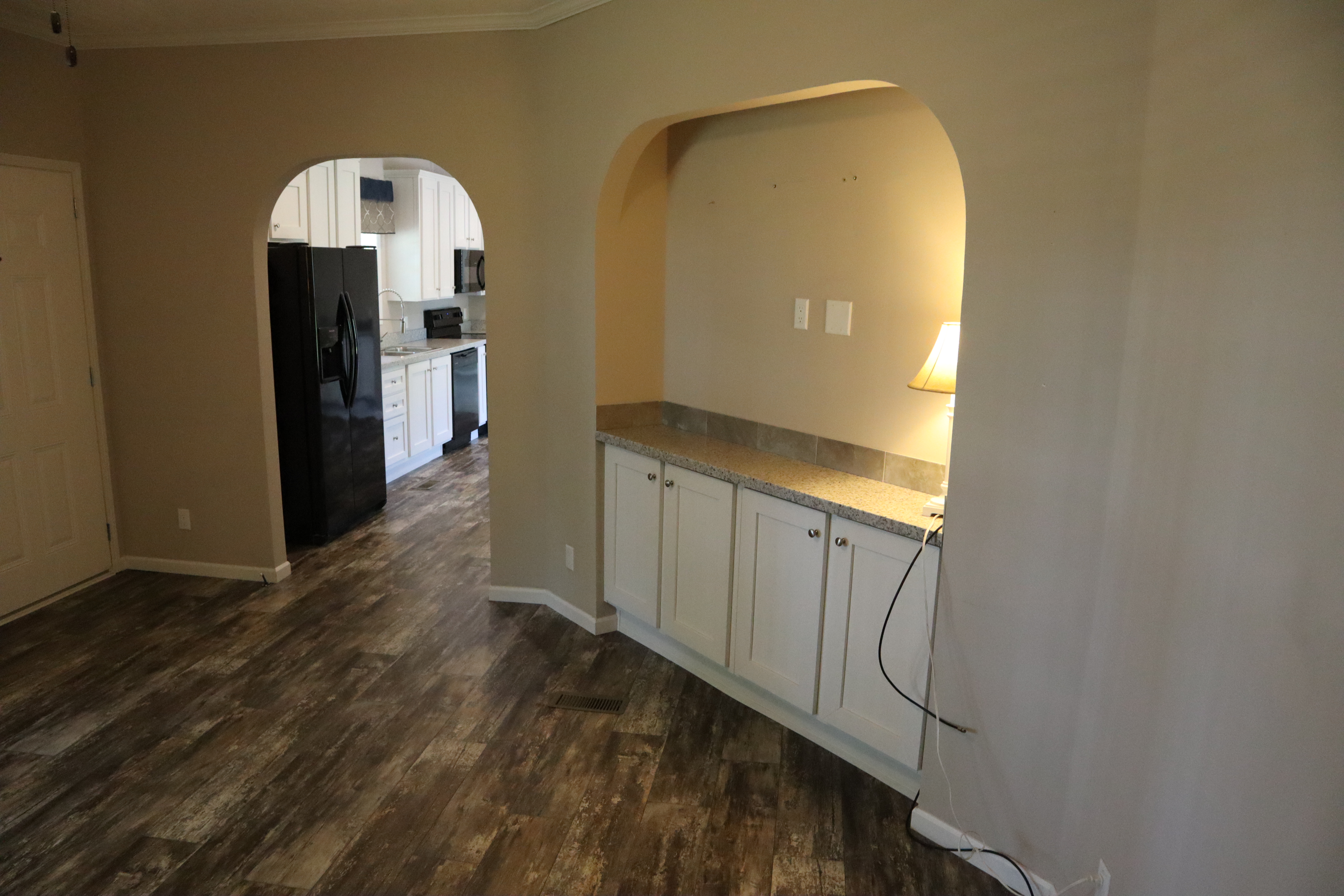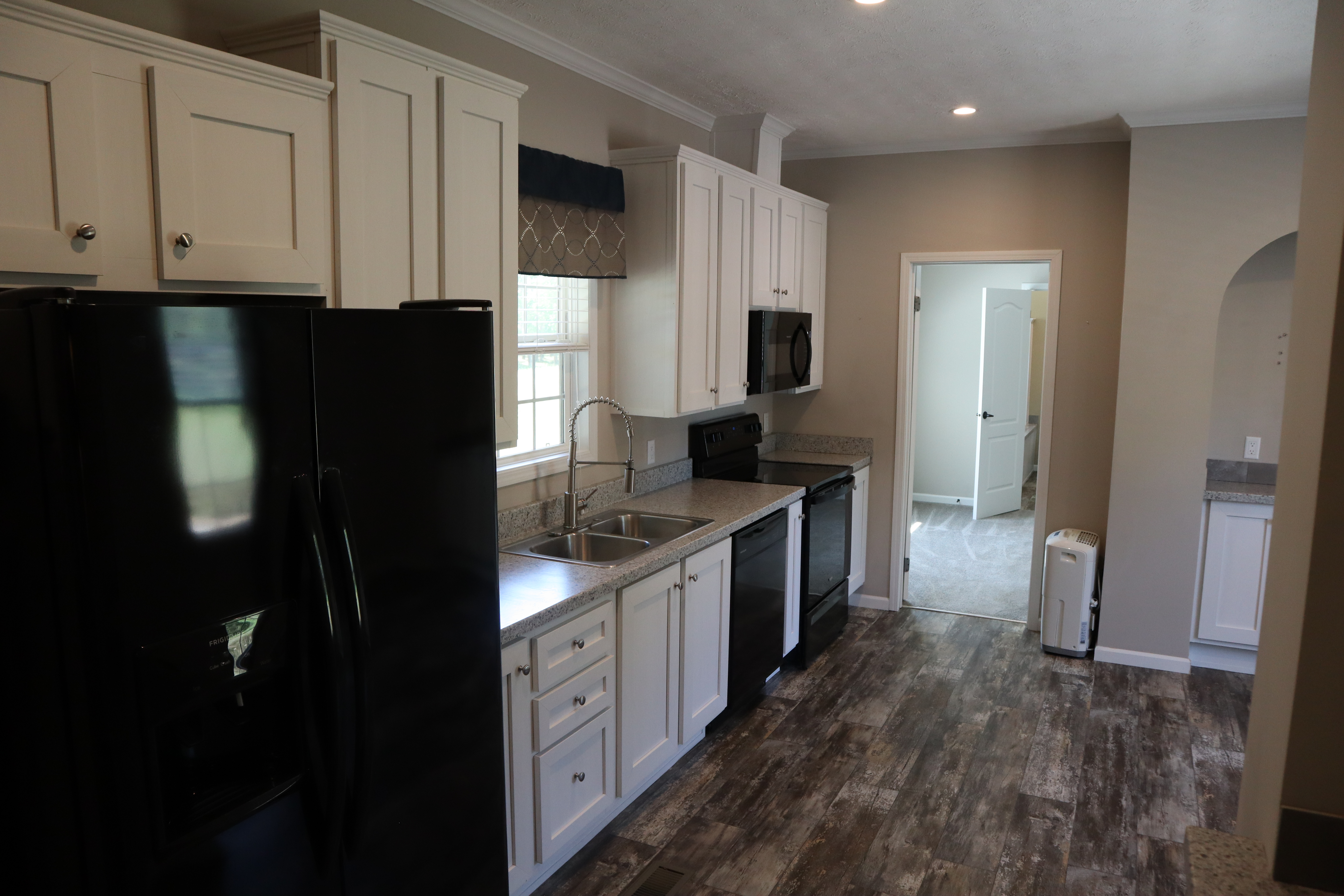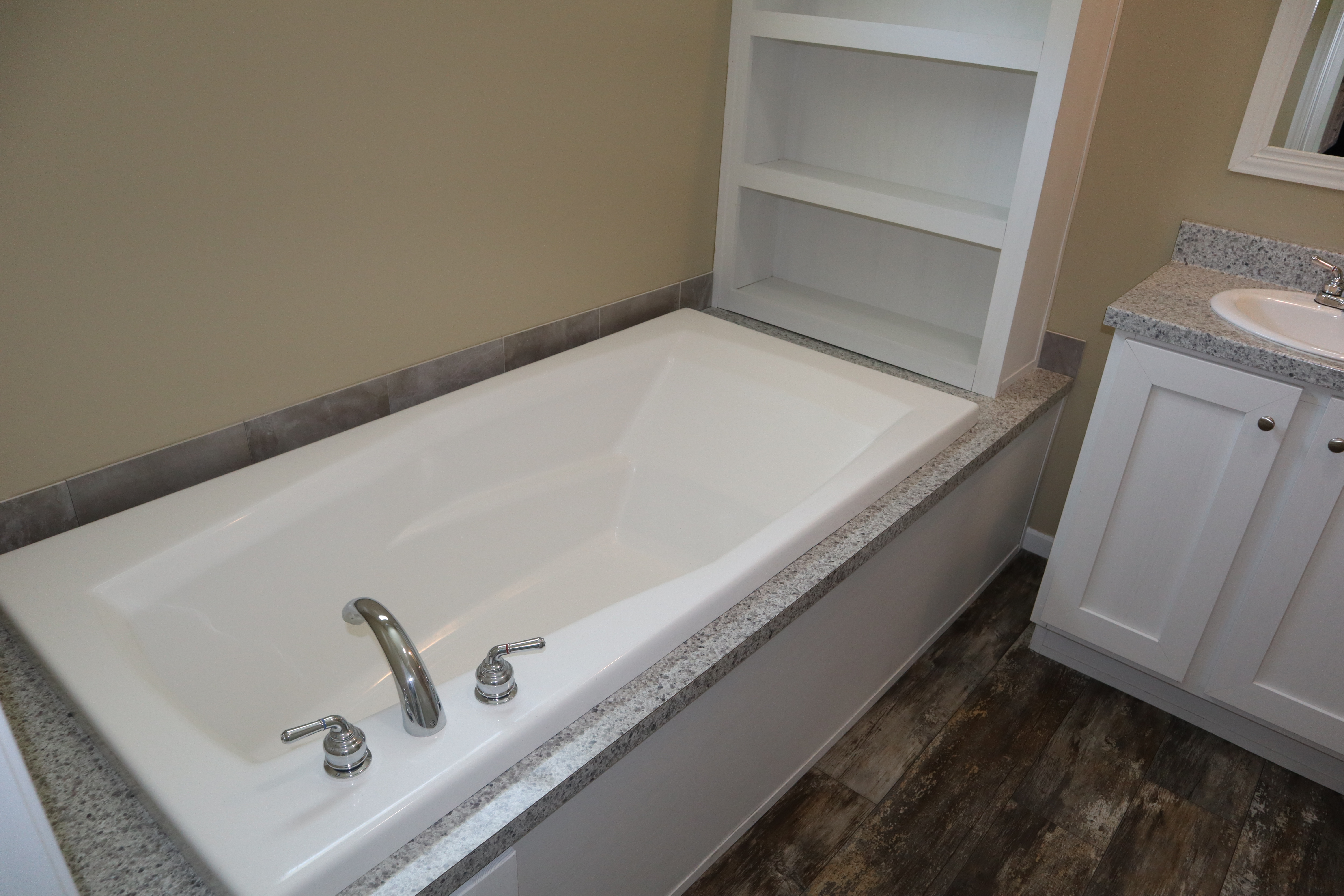 In addition to the large above-ground pool, there are some other features of this property that I think anyone would like.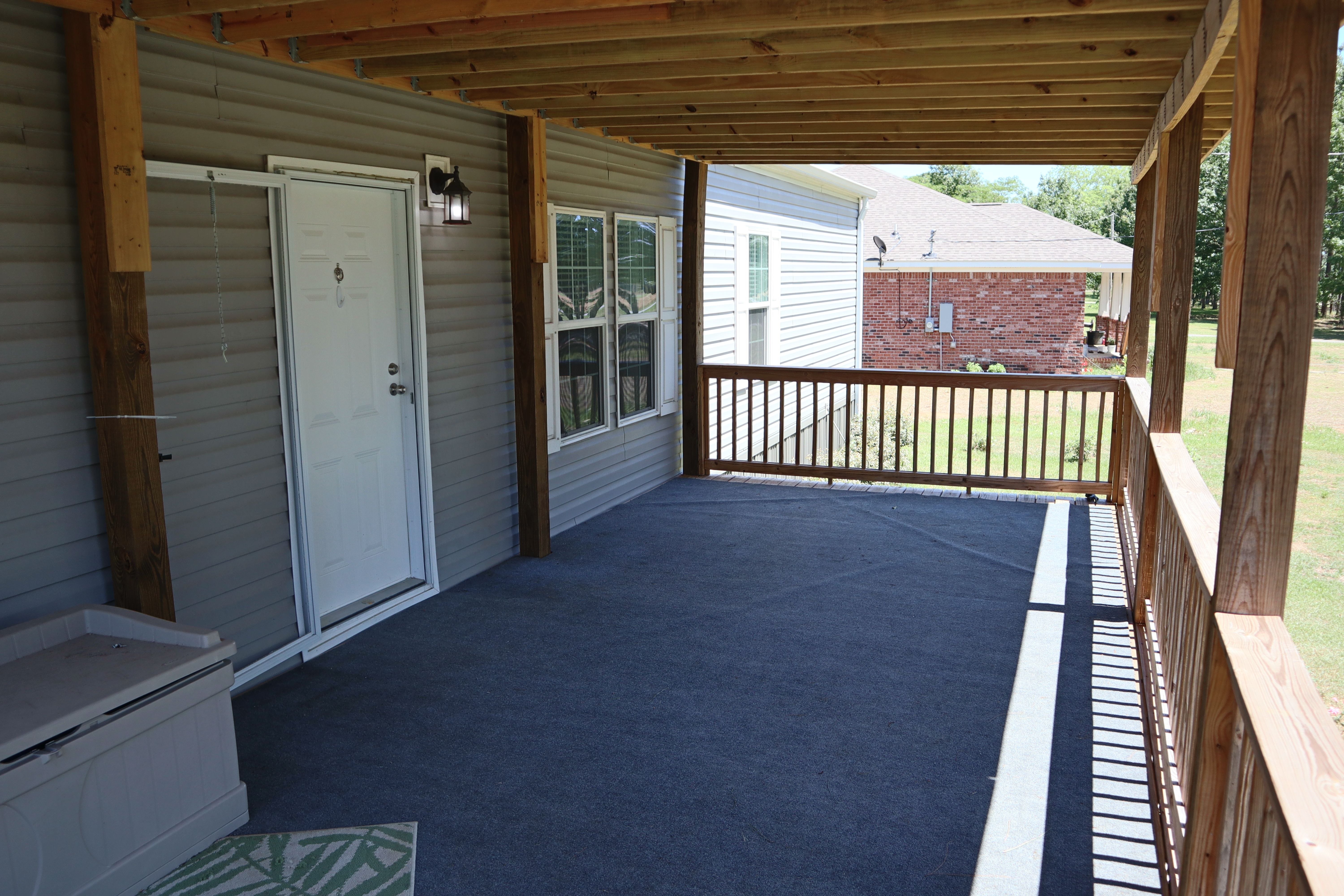 Huge 12x28 front porch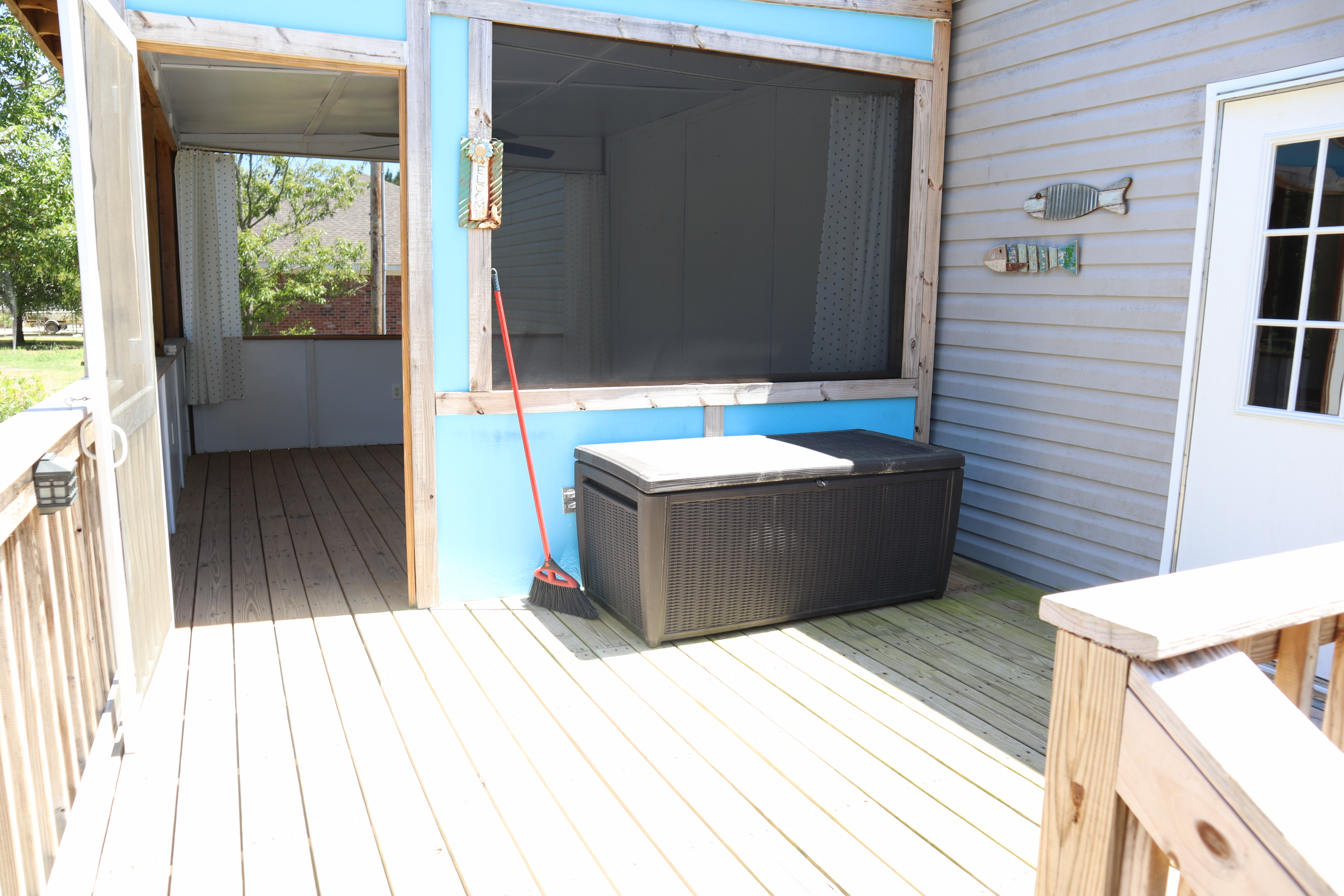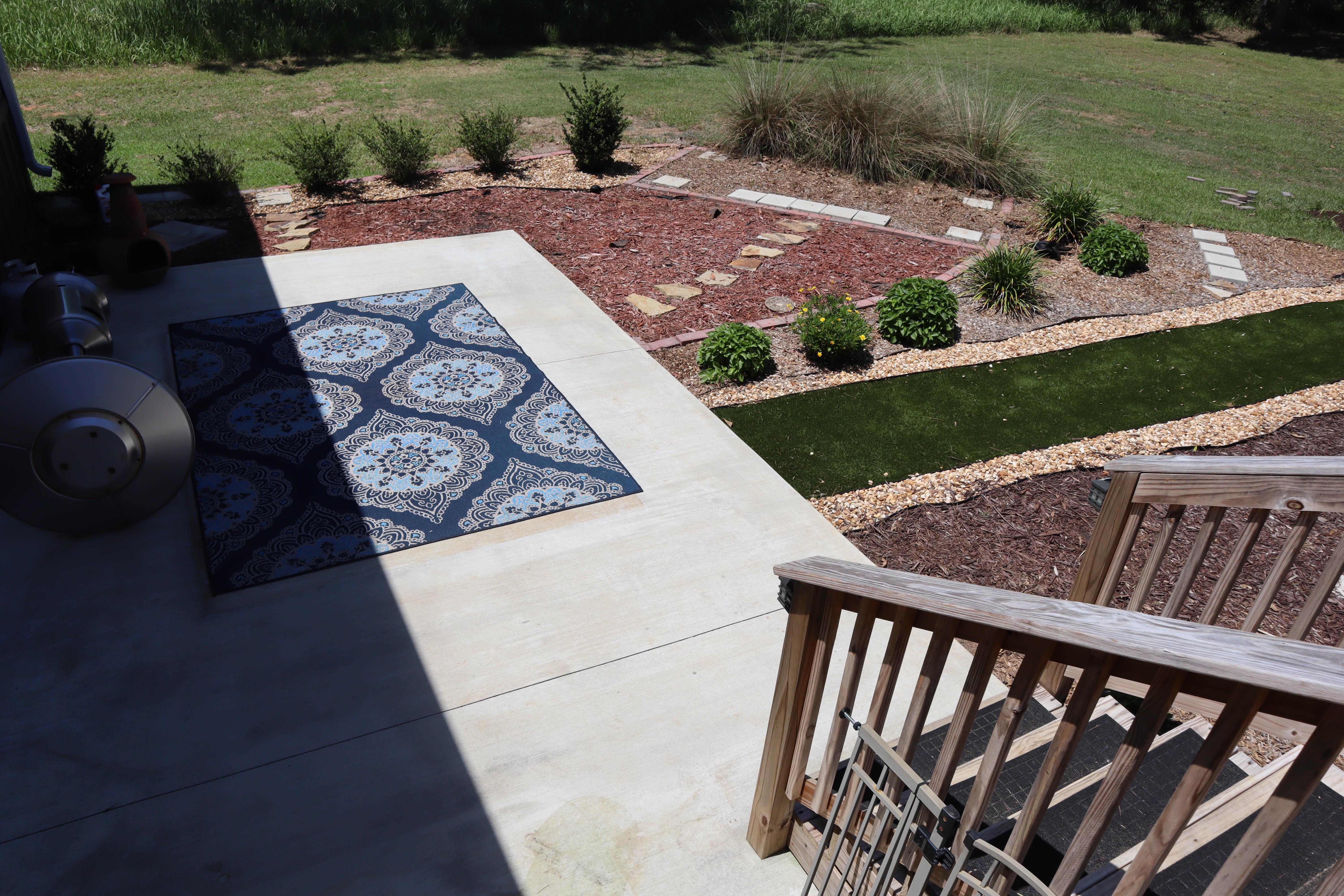 Enjoy watching the deer passing by on this 12x24 back deck and screened room.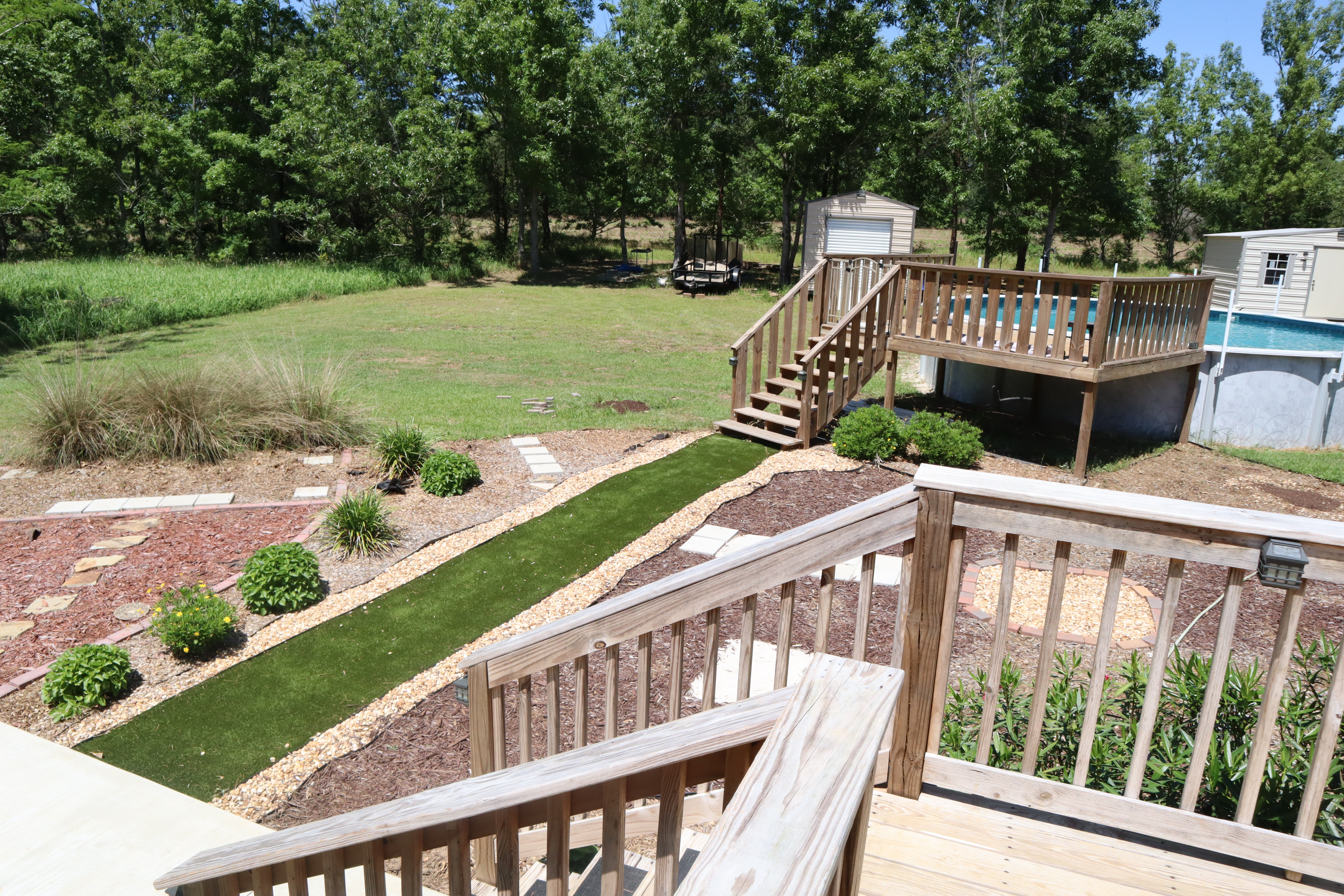 10x13 Pool Deck
You'll have plenty of storage with the 2 large, steel outbuildings in the backyard. This one is 10x25.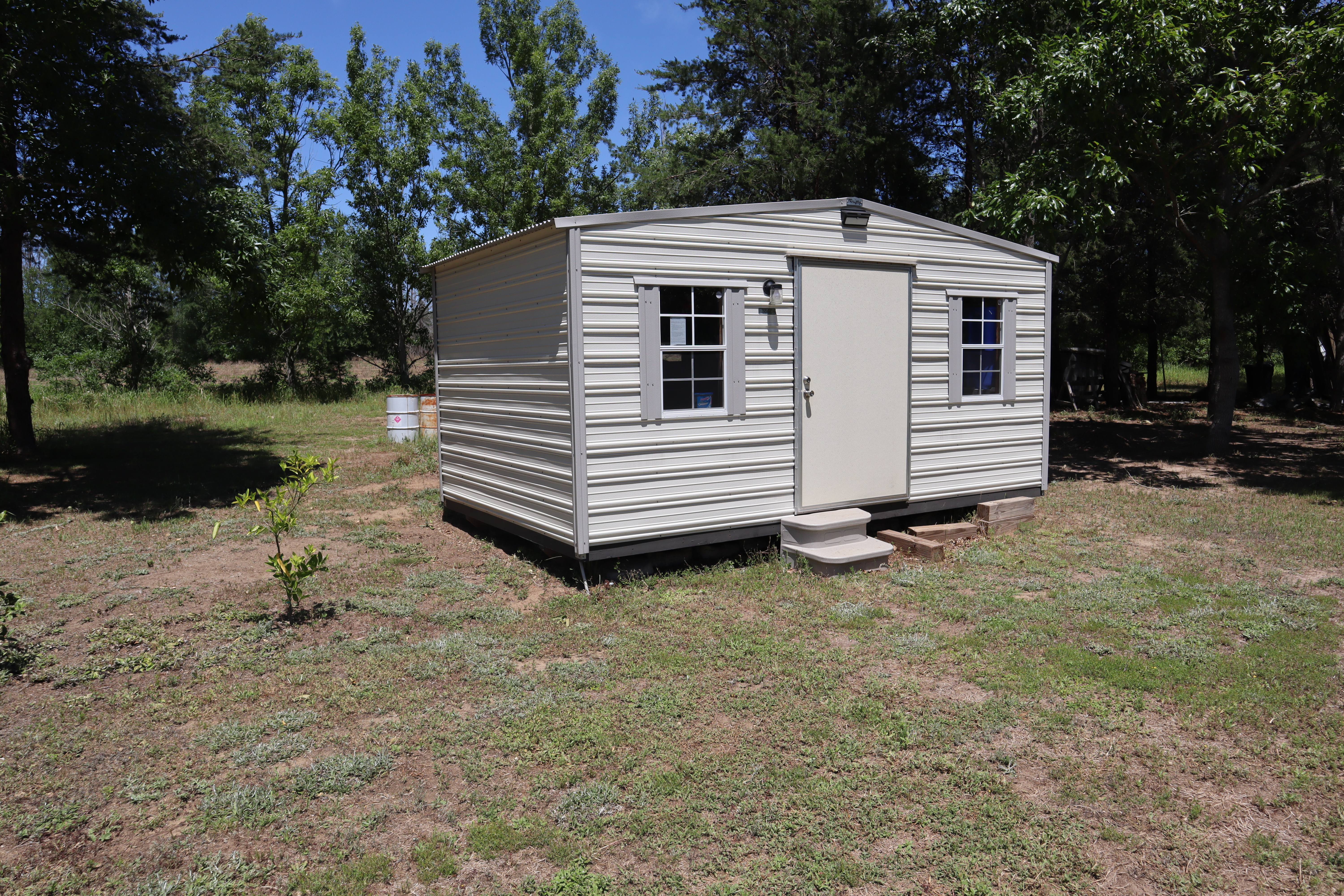 This outbuilding is 18x10. It's complete with power, air conditioner, and a circuit breaker.
There is a lot of value with this property, not to mention peace of mind. Plus, I don't know too many properties in Baldwin County where you can get all of this for just $135,000. If you've been thinking about buying a home in Robertsdale and would like a little space between neighbors, you should check this property out more.
 
If you need more information about this great property or for a private tour, please get in touch with me.