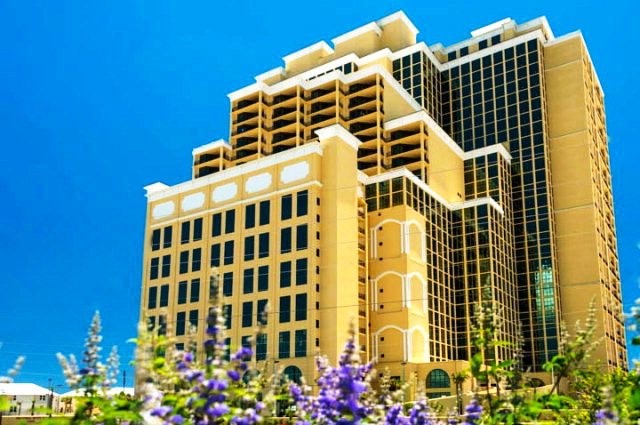 Look below to view all condos for sale in Phoenix West II.

Address: 23450 Perdido Beach Blvd Orange Beach AL 36561
Phoenix West II Condos Real Estate

With its soft golden-colored stucco and green tinted windows, Phoenix West II is a majestic presence in Orange Beach despite its journey to become a reality. The project endured some of the most troubling times for the Alabama coast including Hurricane Katrina, the recession, and the BP oil spill. After 8 long years, however, the doors were finally opened making this community one of the most well-known at the beach. Completed in 2013, this massive building has 32 stories with over 1.9 million square feet and 358 units. These stats make Phoenix West II not only the largest at the beach but also the largest in the state of Alabama for residential dwellings in a single building. The construction itself is built using poured- in-place concrete (PIP construction) with steel reinforcement bars. Enough steel was used in this project that if laid down it would reach the city of Chicago. To further describe the strength of the structure, 2,200 concrete pilings were used for the foundation, and the building has over 219,000 square feet of wind-resistant glass.

Unlike most of the other hi-rises that sometime get lost in the sea of the other condos, this premier community is located somewhat by itself and can be easily spotted with just some beach houses and a church as its neighbors. Phoenix West II is located at the west end of Orange Beach 4 miles from The Hangout in Gulf Shores, 6 miles from the Florida state line, and ½ mile from its sister community Phoenix West.

This pristine community is perfect for the buyer is looking at condos that are for sale between $565,000 and $1,490,000.
See all condos that have sold in Phoenix West II here.
Amenities for Phoenix West II Condos
Whole building wireless internet
Gulf front lazy river
Heated indoor pool
Heated outdoor pool
Kiddie pool
Tennis courts
Hot tubs
Sauna
Fitness Center
Over-sized meeting rooms
12 floors of enclosed parking
Dramatic multi-level lobby area
BBQ area
Guarded gate

Again, this a huge building and the property (lot) size is 8.98 acres, which includes the portion of the beach up to the mean high tide mark. This part of the beach is considered private property to the owners of the building. From the mean high tide mark to the shoreline is owned by the city of Orange Beach. The property offers a couple of different floor plans. There is a 3 bedroom/4 bath option that has around 1,950 square feet and a 4 bedroom/4½ bath option that contains about 2,500 square feet.

Rental Information and Potential
Phoenix West II is a powerhouse for generating rental income at the beach, which is probably due to the fact that the building is so attractive, the unit sizes are large, and the amenities are above average. Buyers usually purchase here to have a gulf front second home or for total investment purposes. Even when they use it as a second home, buyers tend to still rent out their unit while they aren't there because the demand is so great. Why not, right? Some use VRBO or Vacation Rentals By Owner if they want to self-manage, but most people use one of the many property management companies that are here at the beach. This property has an on-site management company called Brett-Robinson which makes everything just a little more convenient for owners who wish to use them. This community does really well. Numbers from another local property management company states that last year, the average rental income for a 3-bedroom unit was $52,000 and the average rental income for a 4-bedroom unit was $56,231.
Affordability
Here's an example using a sales price of $770,000, the average sales price right now for condos that are on the market. If you were to put 20% down and have an interest rate of 3.92% on a 30-year fixed conventional loan, your principal and interest payment would be $2,913. Taxes here are about $3,500/year for most of the units and condo fees are $820/month. So, using these figures, you total payment would be around $4,025/month. By comparing this figure to the potential rental income, you can see why buyers are very attracted to this community.

Condo (or HOA) Fees of $820/month Include:
Basic Cable
Water/Sewer
Trash
Security
Pest Control
Reserve Funds
Common Area Taxes
Common Area Maintenance
Common Area Insurance
Association Management
Landscaping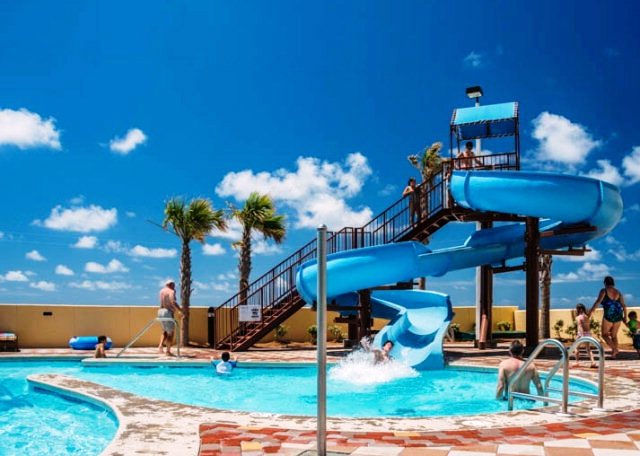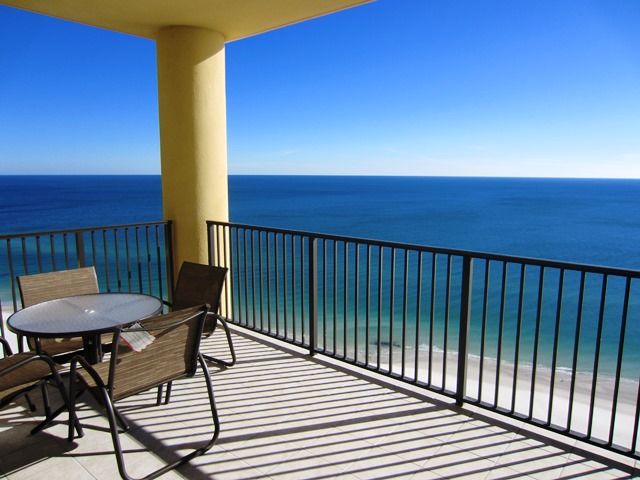 Phoenix West II - The Area
Distances to Nearby Attractions:
The Hangout - 4 miles
The Wharf - 7.1 miles
Flora-Bama - 6.6 miles


Nearby restaurants include:
There are 6 restaurants that are within 1 mile of this location.

Wintzell's Oyster House
Live Bait
Jake's Grill
Bubba's Seafood House
Hazel's Seafood
Grape Escape Deli



Keep scrolling down to get a complete list of all condos that are for sale in Phoenix West II. I can also get you more details on a particular unit, the available rental income, or arrange a private tour. Please free to call or message me from the right hand side of your screen.
Jeff Nelson
251-654-2523
jeff@livegulfshoreslocal.com
Please remove some of the selected filters.