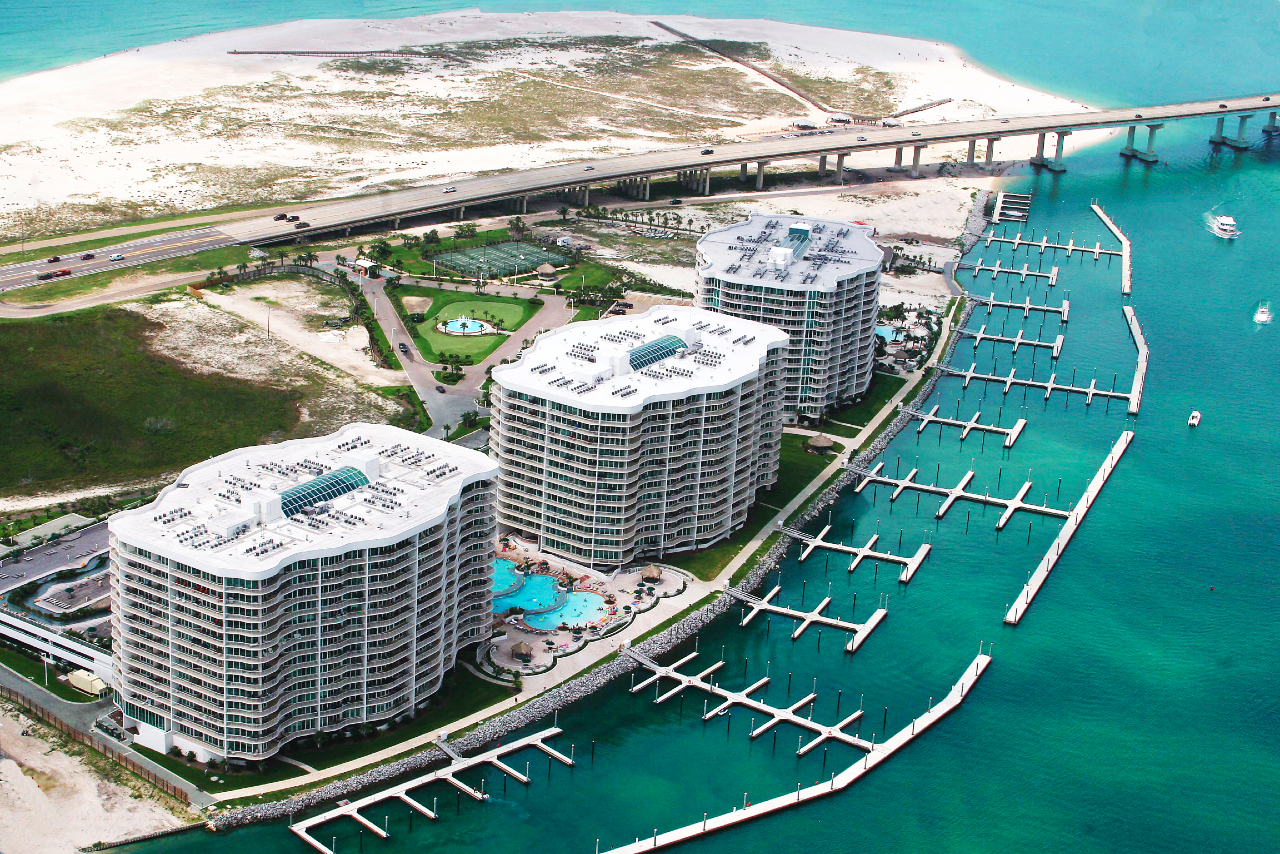 Caribe Resort Condos Real Estate in Orange Beach

Address: 28107 Perdido Beach Blvd Orange Beach AL 36561

Known for its luxury condos, contemporary architecture, and unique location, the Caribe Resort is one of the most sought- after complexes in the area. This would definitely be an acceptable location if you were looking for a condo for sale to live in full time, use as a second home, or to rent out to tourists. Although the community is not directly on the beach of the Gulf of Mexico, Caribe is just across the street with breathtaking views of the bay, Robinson Island, and Bird Island to the north and the Gulf to the south. With its stately appearance from Perdido Beach Blvd, Caribe is located just east of the Perdido Pass Bridge, about 1.7 miles from the Florida state line.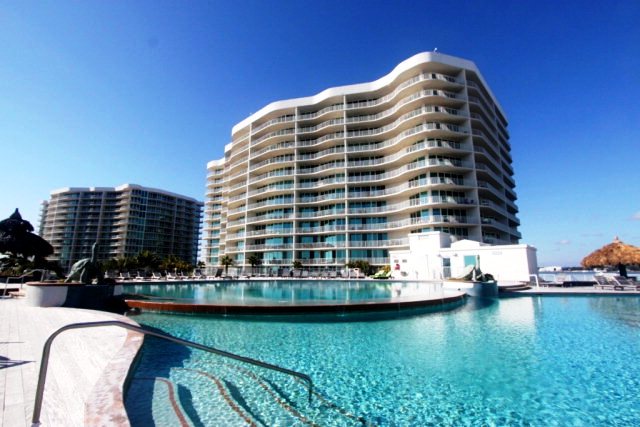 Caribe Resort Amenities
This well-appointed community is said to have the most amenities of any other condo on the island. Here is some of what you should expect to see:

3 heated indoor pools
Exotic outdoor pools
Lighted tennis courts
Bocce ball court
Children's playground
3 fitness centers
Lazy river
Steam rooms/sauna
Hot tubs
Water slides
Shuttles to the beach
Cookout areas
3 fitness centers
Putting greens
Private beach
Marina
Gated Entrance
On-site management/rentals
Onsite 5-sStar restaurant (Cobalt)

This beauty is a 3-Tower waterfront complex containing 14 stories each, with about 200 units in each tower. The individual units are spacious, with the 2 bedroom/2 bath condos ranging from 1,400-1,600 square feet and the 3 bedroom/3 bath condos ranging from 1,900-2,400 square feet. If you're thinking about owning real estate in Orange Beach, take a close look at the condos that are for sale in Caribe. This is one of the best communities at the beach.

Condo (HOA) Fees are between $564 and $632 per month, depending on the square footage and include:

Association Management
Common Area Insurance
Recreational Facilities
Common Area Taxes
Pest Control
Common Area Maintenance
Basic Cable
Trash
Water/Sewer

Rental Information and Potential
As I mentioned earlier, there is a good mix of people who purchase at Caribe for full time use, as well as for an investment. The majority of people who own condos or other real estate in Orange Beach rent their unit out to some extent. Some rent it just for a few days of the year to friends and family, and some have major campaigns to capitalize on as much rental potential as possible. They do so through self-managing through VRBO (Vacation Rentals By Owner) or by using one of the many rental management companies in town.

Due to the size of the individual units, resort-like amenities, and location, Caribe has attracted many vacationers over the years and is one of the best on the beach for generating the most rental income. In 2018, the average rental income for a 2-bedroom unit was in excess of $39,000. The average rental income last year for a 3-bedroom unit was over $48,000.

If you already own in Caribe and want to sell, click here.

Affordability
Here's an example using a sales price of $550,000 (the average selling price for a condo in Caribe). If you put 20% down as a down payment and have a 3.92% rate on a 30- year fixed conventional loan, your principal and interest payment would $2,080. I'll use an example of $3,000 per year for property taxes. Taxes could be more or less, depending on if the unit is to be used as a second home, full time residence, or investment. The HOA fees are $600 for this example. HOA fees will be more or less, depending on the size of the condo. So, based on these figures, your payment would be between $2,930.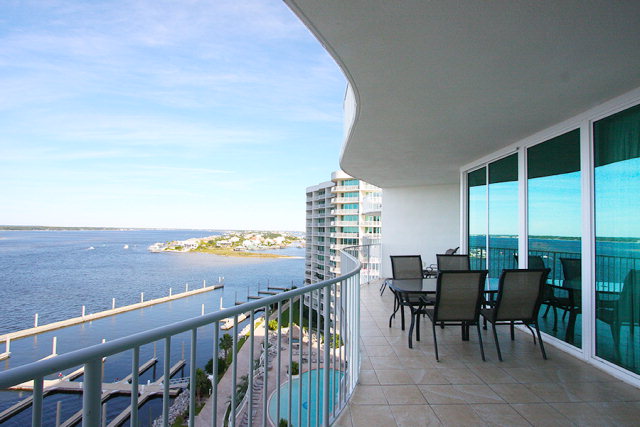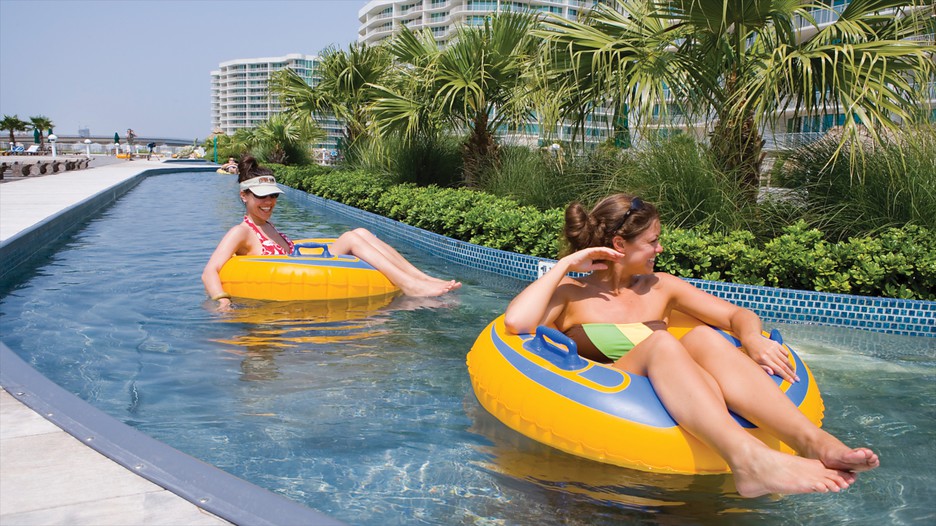 Caribe Resort Condos - The Area
Approximate distances to major attractions in the area:
2.0 miles to Flora-Bama and the state line
9.3 miles to The Hangout and Route 59
7.5 miles to The Wharf on Canal Road
Nearby Restaurants and Things to Do:
Along with being situated in an absolutely beautiful location, there are some great attractions and restaurants that are nearby:
Cobalt Restaurant (walking distance)
Tacky Jacks
Cafe Grazie
Voyagers
The Gulf
Flora-Bama
Happy Harbor
Outcast Charter (walking distance)
Dolphins Down Under

Call or email for exact tax information or HOA fees for any condo in Caribe.
I hope you found this information helpful and would love to work with you in the purchase of your next home or condo. For a complete list of rental histories or a private tour of these gorgeous Gulf front condos that are for sale, please call or contact me from the information on the upper right of your screen.
Jeff Nelson
251-654-2523
jeff@livegulfshoreslocal.com
Please remove some of the selected filters.