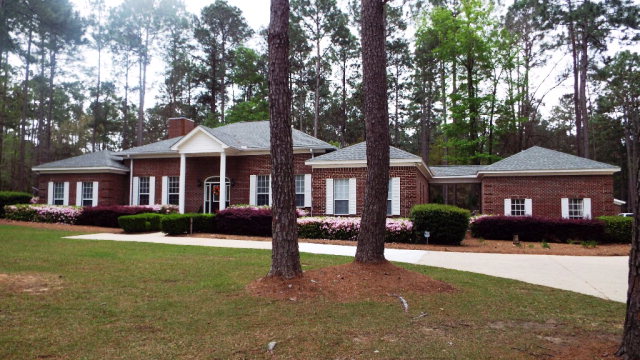 Look below to find all of the homes that are for sale in Bromley Woods of Spanish Fort AL.
Bromley Woods Real Estate & Homes for Sale
Bromley Woods is a modest-sized neighborhood located close to the entrance of Blakeley State Park off of Route 225. You'll find homes that were built in the mid to late 90's, ranging in size from around 2,500 to 7,000 square feet. This is a quiet, heavily wooded community that most people would fall in love with.
Streets in Bromley Woods include:
Colonel Grierson Drive
Coach Run
You can find Bromley Woods 5.3 miles north of Route 31 and just 6.3 miles from Interstate 10, making a trip to Mobile a breeze. You're probably already familiar with the great city of Spanish Fort, but you may haven't heard of Bromley Woods at all. If there any homes that are for sale in Bromley Woods, they will be listed below.
Living in Bromley Woods
One of the characteristics of this neighborhood that first comes to mind is quiet. Living up Hwy 225 is going to afford you a lifestyle of being around nature and away from a ton of traffic. On the other hand, you are not too far away from civilization if you need to go to the store.
These 2 shopping areas are the largest in the area. Here are there distances to the front of the neighborhood:
Eastern Shore Centre - 8.2 miles
Spanish Fort Town Center - 6.5 miles
According to Yelp, here are the top restaurants for Spanish Fort along with their distances to the neighborhood:
Felix's Fish Camp - 10.6 miles
The Fort Container Park - 6.4 miles
Bluegill - 8.3 miles
Original Oyster House - 8.3 miles
California Dreaming - 8.3 miles
R and R Seafood - 10.6 miles
Half Shell Oyster House - 8.3 miles
Important Spanish Fort Websites:
Please let me know if you need any additional real estate information or if you would like to view any of the properties in Spanish Fort in person.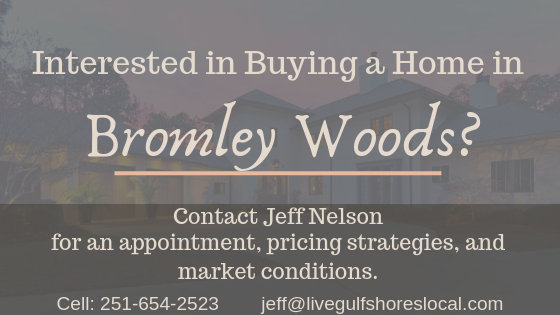 ALL SPANISH FORT SINGLE FAMILY HOMES FOR SALE BY PRICE

$100,000 to $200,000 - $200,000 to $300,000 - $300,000 to $400,000
$400,000 to $500,000 - $500,000 to $600,000 - $600,000 to $1,000,000
Listing Office: EXIT Allstar Gulf Coast Realty
Please remove some of the selected filters.