Divorce and Real Estate in Baldwin County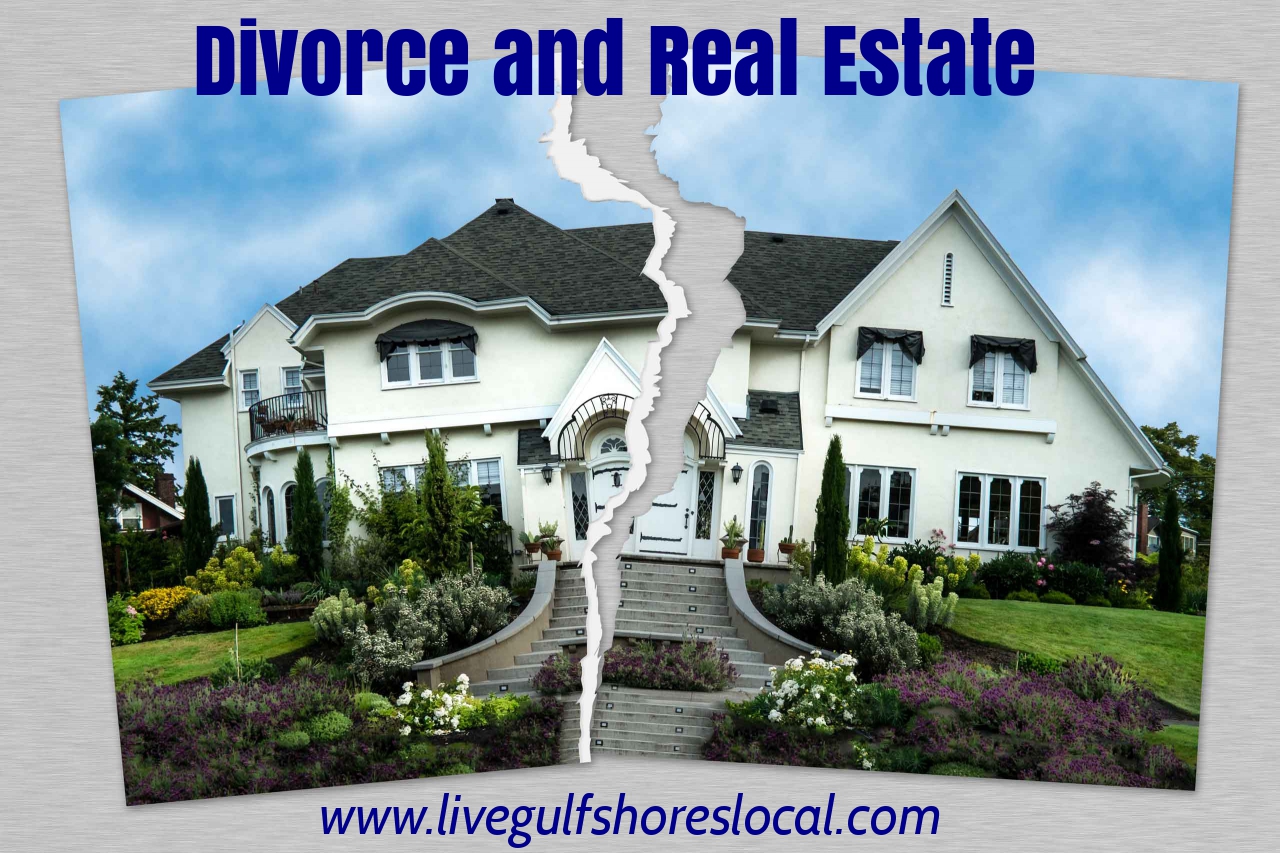 Are you going through a separation or divorce and need to figure out what to do with your home?
I totally understand how you feel; I've been there myself.
As a Realtor in
Baldwin County
, I serve all of its cities and towns including Orange Beach, Gulf Shores, Foley, Fairhope, Daphne, and Spanish Fort. Please read on to find a ton of information relating to real estate and divorce.
Along with the issues of the actual split, there are a number of other stressful matters that have to be addressed like finances, kids, selling the home, etc... It's been said by "someone important" that the 4 most stressful things in life are the death of a loved one, changing jobs, moving, and divorce. If you have to go through 2 of these at the same time, it could be 100 times worse!
A quote from an
Alabama Law Firm regarding divorce and real estate
:
Alabama is an equitable distribution state, meaning if the parties cannot decide how to divide the marital property, the court will distribute it "equitably." This means the court will get to decide who gets what.
Equitable doesn't mean equal or divided in half, it simply means what the court deems as fair.
For many people, their family home was their biggest investment and now represents the bulk of their combined assets. Quite possibly, it's their single biggest asset. Even if you or your "soon-to-be-ex" (STBX) want to keep the home, as uncomfortable as it might be, chances are you may have to unload it due to personal, legal, or financial reasons.
So, what is the difference between personal property and real property?
Personal property
is anything that is not "attached" like clothing, furniture, above-ground pools, jewelry, cars, etc.

Real property
involves everything that is "attached" including land, out-buildings, in-ground pools, cabinets, and even light fixtures. You could think of it this way.....If the item is attached with screws or nails and is removed, you would notice.
Disclaimer: I've been selling real estate for over 12 years and know the laws pretty good, but I will always advise that you to speak with your attorney or accountant to verify anything that is stated on this page. My job is to assist you in the sale of your home for the best price and in a timely manner. It's a tough time and I get it.

In regard to real estate, here are 3 common scenarios that couples usually face when going through a divorce:
Their home is sold and any equity is spit between them. This is usually the simplest and most "clean cut" way to go about it.
One of the spouses chooses to keep the home and buys out the other.
Although separated or divorced, both parties decide to stay in the property for a specific period of time and then sell. In other words, they are more like roommates.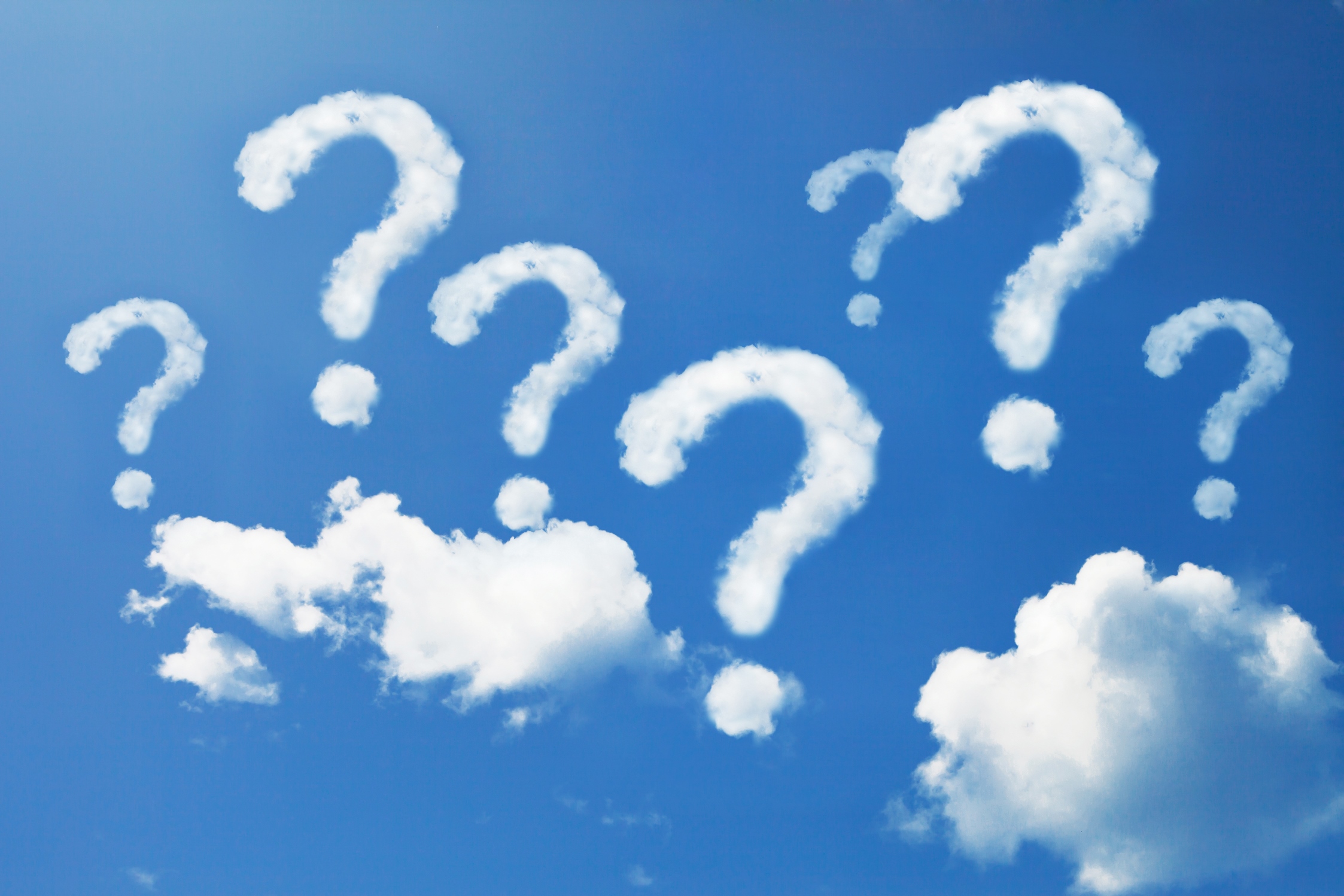 So let's talk about real estate assets. In order to make the best financial decisions during a separation or divorce, it's important to ask the right questions:
What are your real estate assets?
A detailed determination of all of your assets need to be made, but here we're just talking about real estate. What properties are owned in the relationship?
What is the difference between marital and separate property?
Separate property is everything that you brought with you to the marriage, including inheritances and gifts. Marital (or community) property is property that is obtained after marriage with community effort and funds.
What happens when one wants to sell but the other doesn't?
The court will decide for them.
Should you keep the house or sell it?
This is a loaded question and involves a lot of different variables:
-- If the answer is yes, who is staying, can they qualify for it, and can they afford it?
-- If the house was purchased during the marriage, there would be a 50/50 interest; however, if the property was owned by one of the spouses previously, he or she may own it 100%.
-- If one spouse bought the home before marriage but the other spouse helped to make payments after moving in, they might have an interest in the property.
-- Many couples are forced to sell during a divorce because they can't afford the payments or qualify on their own.
-- If staying, the custodial parent may use child support payments as income to qualify for a new mortgage.
-- There are tax implications on the timing. While the couple is technically married, they are exempt from capital gains up to $500,000, but after the divorce the exemption drops to $250,000. Check with your accountant in your state.
If you are selling, how soon do you need to see a "Sold" sign in the front yard?
In most cases the answer to this question would be ASAP! Properly pricing your property is the single most important factor in a home selling in a reasonable amount of time vs. going stale in the market. Other factors that help your home sell fast would include the condition of the home, how it is staged, and the school system. The average "days on the market" in Baldwin County are around 3-4 months, but you can minimize this time.

Can one spouse sell marital property without the consent of the other spouse?
No. Jointly-owned property can't be leased or sold without the agreement of both owners.
How are the real estate assets going to be divided?
This is usually done in four ways:
(1)

You sell the home immediately and split the equity.


- The most clear cut option to alleviate yourself from the STBX and the property.
- You won't owe federal taxes on a post-divorce sale if the proceeds don't exceed $250,000 on a single filing. For a pre-divorce filing, you won't owe federal taxes on proceeds up to $500,000. (Check with your accountant for your state.)
- This exemption works if you owned the home 2 of the last 5 years.
- This exemption works if you haven't use the home/sale exemption in the past 2 years.
- View this site from the IRS regarding this situation.
(2) You keep the house and give the other spouse something else of value.
- This scenario works as long as the remaining spouse is able to qualify for the mortgage on their own.
(3) You both stay in the home for a particular amount of time, then sell and split the proceeds.
- This often happens when there are kids involved. You both agree to keep the home or even remain living together until the kids are out of school.
- The problem comes when if you were the one who moved out of the home but (stayed on the mortgage) for 2 of the last 5 years, you may owe capital gains when the home is sold. Again, check with your accountant!
- The downside....the remaining spouse in the home may not keep the home maintained, reducing the value of the property.
(4)

You buy out the other STBX.


- This comes down to qualification. You have to have the cash and the ability to qualify for a new mortgage on your own (assuming there is a mortgage on the property).
- Tip....Don't rely on an online home value from a site like Zillow. The home values that come from a non-local website will not take into account updates to the home and they are most likely not up to date. Your Realtor will do a much better job plus you could always pay a few hundred dollars to have a professional appraisal completed to get a more accurate figure.
How do you change title from both of your names to just yours?
This is done through your title company as a quit claim deed along with your final divorce decree. This doesn't relieve the other person from financial responsibility, of course, if their name is on the mortgage. The home would have to be refinanced.
How much money would it take to buy out your spouse?
If you can afford the home on your own and can qualify for a new mortgage, you'll need to have a professional appraisal done in order to establish a correct value. It's also good business to have a home inspection, termite inspection, and title search completed before determining how much equity is in the property.
Can you continue to live together?
Of course. Some couples do decide to be unmarried but live together as roommates, which is usually done for financial reasons. Although we wouldn't want to live together, my ex-wife and I actually get along better now than when we were married. I guess it works in some cases.
What is a deferred sale?
This is simply when a divorced couple both stay in the home together. Most of the time this occurs because they don't want to disrupt their kids' life any more than they have to regarding home life and school. The couple then sells their home once the children have graduated.
How do you determine a good listing price for your home?
Your Realtor can help you establish a listing price, or you can pay an appraiser to establish value. If I were representing you, I would prepare a Comparative Market Analysis, which lists all of the properties that have sold in recent months that are similar to your home. I would also analyze the market conditions in your area to determine if you lived in a buyer's or seller's market, what is the average price per square foot, and what is the average "days on the market."
How do you determine what the proceeds of the sale will be?
Your Realtor will determine a fair market value then, assuming that you sell your home at that price, you would subtract your mortgage payoff amount, commissions, cost of repairs, transfer tax, the title search, and deed preparation.
Pertaining to the division of property where the couple cannot agree,
there is no "black and white" answer and the Alabama judge will take all of these factors into consideration:
How long was the marriage?
Was there a prior marriage of either spouse?
What is the health and age of each spouse?
What was the standard of living during the duration of the marriage?
What was the contribution of each spouse?
Is there an increased earning potential of either spouse?
What is the value of the property?
What are the tax consequences of the distribution?
What are the needs of each spouse regarding present and future income?
What are other income resources of each spouse like medical, retirement, or insurance?
What are the current living arrangements, including the children?
What caused the break up?
As a real estate agent in Baldwin County, I have several tools to establish the right price in order for you to make the most money, in the least amount of time. It's important to study each case independently, because every neighborhood is a little different. For instance, if you lived in
Lake Forest of Daphne
, it would be fairly easy to establish a value since there are always so many sales in the neighborhood. Small neighborhoods could take a little more research.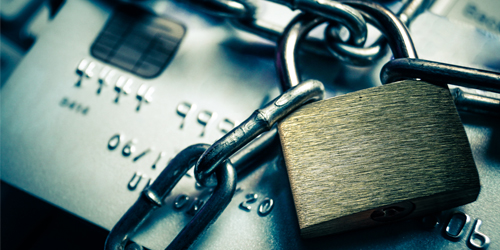 Steps to protecting your credit during a divorce
Get your credit report. You can obtain this by contacting any of the 3 major credit bureaus: Equifax, Experian, and TransUnion. With a simple Google search, you can also find a number of companies online that will provide a free credit report.
Take an inventory of all of your secured and unsecured credit.
Separate individual accounts from joint accounts.
Contact the lenders where you have joint accounts.
-- If the credit is in your STBX's name, ask to have your name removed.
-- If the credit is in your name, ask to have your STBX's name removed.
-- Close the account and open a new one if the lender refuses to remove a name.
-- The lender won't close an account if there's a balance, but you can ask for it to be frozen to prevent future charges.
Either sell or refinance secured assets like your home or cars.
Determining the right Realtor to handle the sale of your home during a separation or divorce.


Divorces run the spectrum from being amicable to really nasty, and the nastier they are, the more difficult it will be to sell the home. This is especially the case if one wants to sell and the other doesn't.
Both you and your STBX have to sign all of the real estate documents to list your home and, of course, when you get an offer on your home. At this point, this means they have to agree on the real estate agent they are going to use.
There are many reasons why you should use a Realtor
. So, how do you determine which one to use? Most of us know at least one real estate agent, but you need to find someone who knows about the complications that come with selling a home in a divorce. Also, you may not want your friends privy to all of the aspects of your divorce, so hiring someone who is neutral and unbiased may be the way to go.
Here are some tips in selecting a Realtor during a separation or divorce.
Choose someone with divorce experience.
They should have

at least

several years experience in residential real estate.
Your real estate agent has to be a neutral party.
At the first initial meeting, the Realtor should give you an estimate of the value of your property, their marketing strategy, and ideas to improve the condition of your home to sell.

If you meet with more than one Realtor, don't necessarily go with the agent just because they give you the highest valuation.

If they give a high price in order to get your listing, your home will probably stay on the market longer than it should.
You should work with a real estate agent who will have crystal clear communication with both parties for the property. Because of the very nature of a divorce, information may not be forwarded to the other party from one of the spouses, so the agent needs to take the extra steps to make sure information is given to both parties. Following up with an email of every conversation to both parties is an excellent way to make sure that all bases are covered.
If at all possible, both you and your STBX should attend the listing presentation. Anyone who is excluded may think that the Realtor is taking sides or favors the other, which doesn't make for a smooth real estate experience.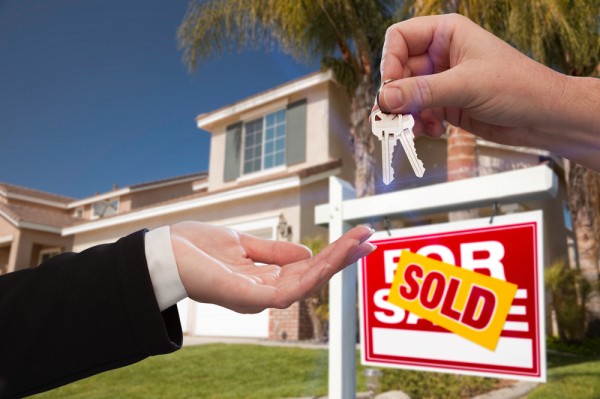 Basic steps in the selling of your home
Find a real estate agent

- Consider using an experienced professional over a friend with little to no experience.

Interview a few different agents

in order to find someone who is knowledgeable, professional, and a good personality match.

Establish a fair market value and listing price

- See below.

Prepare your home to sell

- Clean, depersonalize, declutter, and pack.

Don't advertise your divorce

- If buyers somehow know that you're selling your home under duress, they may try to take advantage of the situation by giving you low offers.

Negotiate offers with your Realtor.

Close on your home and start over with your new life.
There's been a lot of detail discussed here, but whether you are handling the division of your property yourself or the court is doing it for you, there are
3 basic steps in the process
:
Determining if your home is considered marital property or separate property.
Coming to an agreement on the value of the marital property.
Deciding how to divide the property or the proceeds of the sale of the property.
If you do decide to sell your home due to a divorce or separation, one of the first things that will be on your mind will be price, so getting an unbiased and expert valuation on your home will be crucial.

Selling the family home after a separation or divorce is stressful and most just want to get it over with.
I'm available to meet or speak with you together or separately
to discuss pricing your home properly and to go over ideas about the condition of your home that will lessen the time that the home is on the market.
We'll talk about real estate market conditions in your area and
my marketing strategy that puts you in the best possible position to get the best price, in a timely fashion.
You can count of me to be an unbiased, neutral professional who will keep you both posted throughout the process on any news that involves the sale of your home. I will also send you both weekly real estate condition reports as it pertains to your property, so you're not in the dark on what's happening in your neighborhood.
Give me a call or send me an email; there is absolutely no pressure and zero obligation.
About the author:
The above Real Estate information on
Divorce and Real Estate in Baldwin County
was provided by Jeff Nelson of
IXL Real Estate – Eastern Shore
. Jeff can be reached via email at
jeff@livegulfshoreslocal.com
or by phone at 251-654-2523. Jeff has helped people move in and out of properties for nearly 12 years.
Thinking of selling your home? I have a passion for Real Estate and love to share my marketing expertise!
I service Real Estate sales in Baldwin County including the cities of Spanish Fort, Daphne, Fairhope, Foley, Gulf Shores, and Orange Beach.