Sold Homes in Bellaton - Daphne
Bellaton is a premier neighborhood in Daphne AL that is very popular among home buyers. Whether you are thinking about buying or selling your Bellaton home, you will need to know the information that I've provided below. It all comes down to the numbers.

Sold Homes in Bellaton
Below you will find all of the homes that have sold in the past 60 days, including the original list price and the final sales price.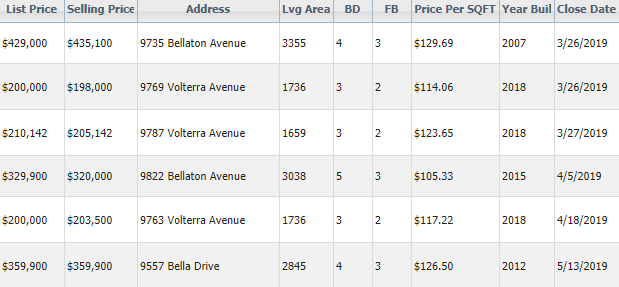 You can see it with the data above that 6 homes sold for the asking price, 3 sold under, 2 sold over, and 1 sold at list price. Bellaton is a hot market with even market conditions.
Are you thinking about buying a home in Daphne? Look at this page for Homes for Sale in Bellaton. You'll see additional information about the neighborhood and all homes that are for sale in Bellaton.
Do you want to sell your Bellaton home? I break down the numbers and will give you advice on the best way to get the most amount of money in the shortest amount of time. Please contact me at:

Jeff Nelson
IXL Real Estate – Eastern Shore
251-654-2523
jeff@livegulfshoreslocal.com