Sold Homes in Blakeley Forest - Spanish Fort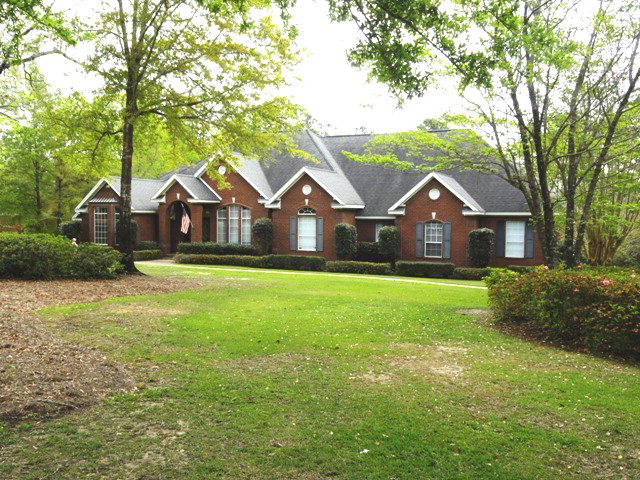 Blakeley Forest is an established neighborhood in Spanish Fort with an abundance large mature trees. This is one of those neighborhoods that you would hate to leave but sometimes our lives take us in a different direction.
Are you relocating or downsizing and need to sell your home in Blakeley Forest?
When selling your home in Blakeley Forest you need a top notch Realtor who knows the real estate market and who is internet savvy to give your property optimal exposure. I've been selling homes for 13 years and have hundreds of closings to show for it. There are plenty of agents out there but not too many that have the experience, know online marketing, and communicate well.
One of the key factors to putting a sold sign in your front yard is to find out what homes in your neighborhood have actually sold for. This along with a number of other tactics I'll use will help you reach the goal - selling your home.
Sold Homes in Blakeley Forest
Blakeley Forest is one of those neighorhoods where many people don't want to leave so there aren't many recent sales. Because of this I'm actually showing homes that have sold going back 6 months.

As you can see, out of the 5 homes that have sold in the past year, 4 sold under list price. Blakeley Forest is definitely in a buyer's market and this is good information to have if you want to sell. It's not shown above but the average price per square foot was $115 and the selling to listing price ratio was 96%. This ratio means that on average the buyer was able to realize 4% below the original list price.
If you've been thinking about selling, let's talk. We'll go over your needs and I'll let you know what I think you should sell for along with advice on how to sell your home quickly. For starters, you can click the below button, answer a few questions about your home, and I'll let you know what I think your home is worth.

I'm looking forward to talking with you and I'll do my best to add your home to the sold list above.
Jeff Nelson
IXL Real Estate – Eastern Shore
251-654-2523
jeff@livegulfshoreslocal.com