Turquoise Place Floor Plans
Turquoise Place Floor Plans
Turquoise Place Condominiums is currently the premier address to own in Orange Beach real estate. Look below to view the unique designs of the various floor plans that Turquoise has to offer. Information brought to you by the LiveGulfShoresLocal team.

3 Bedroom Units



The 3 bedroom units range between 2,300 and 2,400 square feet. They also contain 3 full baths, large living rooms and larger than normal patios that contain a gas grill and hot tub. The average price for 3 bedroom condos is $1,087,182. The average price per foot is $469.99 and are on the market for an average of 232 days. HOA fees are $744.

4 Bedroom Units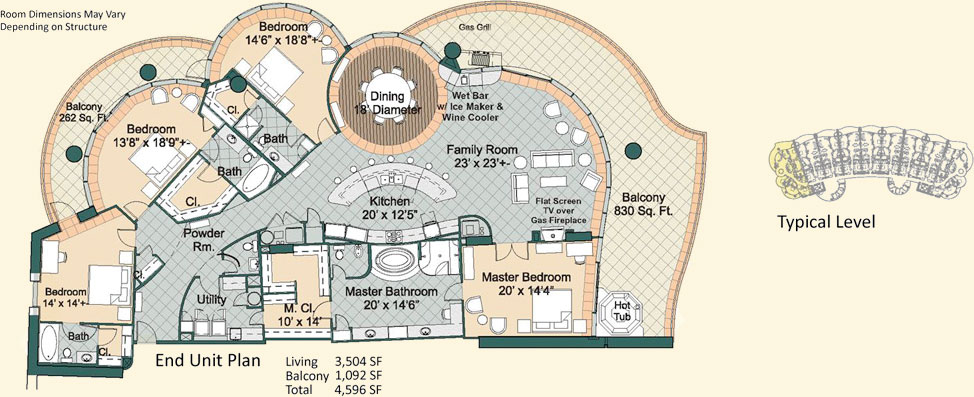 The 4 bedroom units range between 3,400 and 4,800 square feet (most are 3,400). These condos contain 4 1/2 baths and are the corner units of the 2 towers. They boast curved patios that are nearly twice as large as the 3 bedroom patios and also contain gas grills and hot tubs. The average price for the 4 bedroom condos is $1,845,000. The average price per foot is $486.72 and are on the market for an average of 370 days. The HOA fees are $1,133 for the smaller 4 bedroom units and $1,837 for the larger ones.

5 Bedroom Units (Penthouse Level)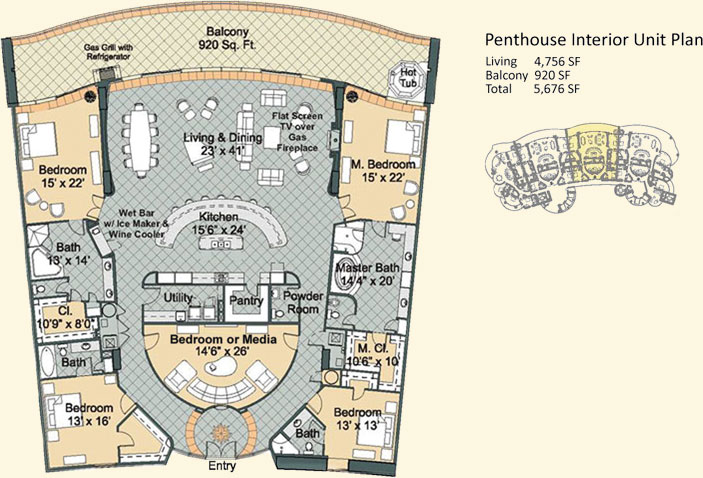 The 5 bedroom units are 4,756 square feet and have 5 1/2 baths. These are very large condos on the top floor of Turquoise that have 12' ceilings and patios with 920 square feet (of course having a gas grill and a hot tub). There is one 5 bedroom condo that is for sale in Turquoise for $3,499,000 and is priced at $613.86 and has been on the market as of today for 249 days.

For more information about this complex and to see all available units, go to Condos for Sale in Turquoise.
To arrange a private tour for one of these beautiful and stylish condos please call:

Jeff Nelson
IXL Real Estate – Eastern Shore
251-654-2523
Or, message/email me from the right of your screen.