Today's travels . . . I show a lot of condos on the beach. Today I was in a great building called Edgewater West which is in Gulf Shores, west of the Hangout right before the crossover. This particular condo has 2 bedrooms with a great view for $236K. My clients really like this building because you can get a full southern view of the Gulf for under $250K. Also, this is one of just a few buildings on the beach where the patio is actually closed in for year around use. Of course the windows of the patio can be fully opened to experience the sound and breeze of the beach. Here's a picture that I took while there. Although the sun is shining now, it was a little cloudy and windy while I was there . . .

Great view from the 6th floor. Contact me if you would like to see a list of condos like this!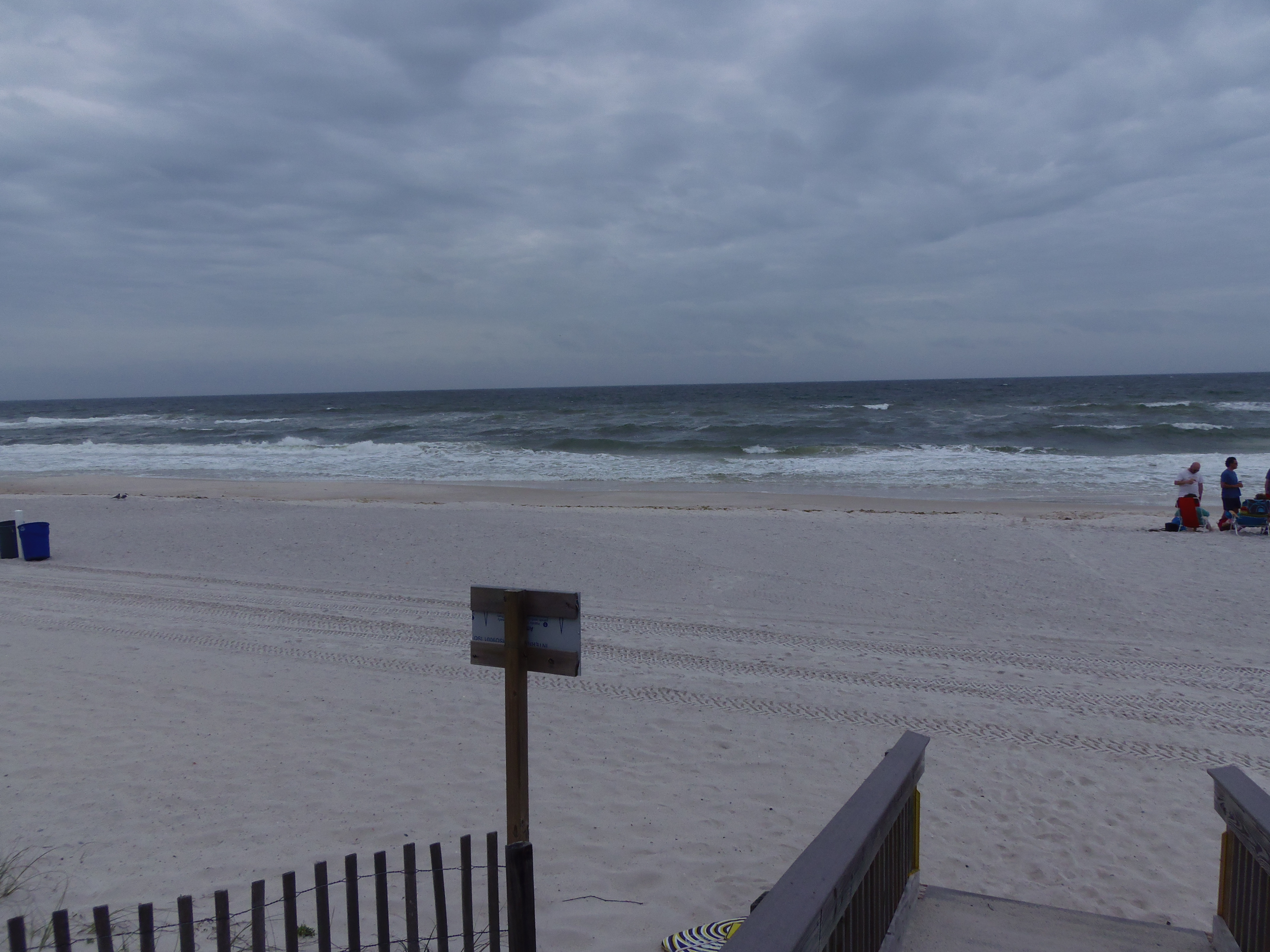 Here's the view from the boardwalk, behind the building...