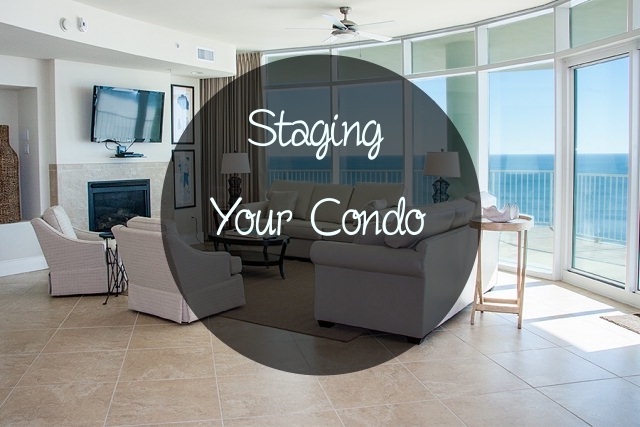 Staging a Condo for Resale in a Resort Market
Have you ever asked yourself, "Why isn't my condo selling and two others in the building just went under contract?" Well, there are a couple of reasons why this happened: price and presence. The price of your condo is a whole other subject that deserves its own page, so I'll save that for another day. If your condo is priced at market value or somewhere close and it's still not selling, there are probably some simple things that you can do that can turn the tide.
Here's a real life example. The condo that we purchased in Gulf Shores, AL was for sale for nearly 600 days when we put it under contract. The average number of days that units were on the market for this complex was around 120 days. I knew that the place was priced right so the "tell-tale" issue was clear before we ever crossed the threshold. I was expecting something to look horrendous inside. Well, I wouldn't say it was horrendous, but the entire unit was very outdated. All of the decor was at least 20 years old, including the furniture and the wallpaper. Most of the condos in our market come furnished, so I knew that this issue played a part in being on the market for so long. The view was great and the layout was perfect for us, so we bought it (we have the rest of our lives to change the decor). Here's the key - when there are plenty of homes or condos that are priced the same but look better than yours, they will sell first.
Tips on Preparing Your Condo to Sell
We're not talking about replacing tile here but just some simple and inexpensive ideas to put yourself into position to win selling your condo.
Research
Ask your Realtor to obtain the listings of the last several condos that have sold that are similar to yours. Of course, you'll want to look at the pricing; however, I want you to really analyze the photos. These are the places that attracted buyers to put their money on the line and go under contract. You should be able to easily see some differences in their properties and yours.
Make an Entrance
As you well know, there's not a whole lot that you can do with the lobby or landscaping, but you can clean up and paint your front door. This might seem a little trivial, but it could make a big impact. I recently showed a unit where the current owner had written a message on their front door with a Sharpie! Also, in our market (a coastal town), we have issues with salty air which can really do a number on anything metal. It just takes a few minutes and a few dollars to spruce up the first impression of what your'e trying to sell. If necessary, polish up the hardware, change the knob, or replace your condo unit numbers. You could spend just a few dollars to make thousands.
Pack Away Your Personal Items
Buyers want to visualize the home as theirs, so it is extremely important to de-personalize and remove everything that could distract them from doing just that. Pack up all of those pictures of yourself, kids, grandkids, family vacations, the dog, etc. You want to show off your home like a model and allow potential buyers to spend time looking at "what's for sale." Believe me, it's amazing how much time buyers will spend staring at your family pictures just because they are on display. Diplomas, personal achievements, and goal charts can also fit into this category. I've often heard that there are two things that you never discuss when doing business: religion and politics. Well, this is the only exception. These are very personal and taste-sensitive items that could offend people who otherwise may put an offer in on your condo. You want to appeal to everyone.
"My Fairhope listing – under contract in under 6 days! Huge thanks to Simply Southern Staging (Jana Rae Ryan) for the hard work. Her design team took an empty bachelor pad and transformed it into a warm, yet sophisticated home. Staging works!!!!"
Clean
In a resort market, you may already have a regular cleaning crew that comes in weekly. Make sure this happens and have some kind of system to check up on them. You want your condo to "sparkle"! What's the use of having that beautiful view of the Gulf when you can't see it very well? Be a "neat freak" and part-time germaphobe.

Clutter is the Enemy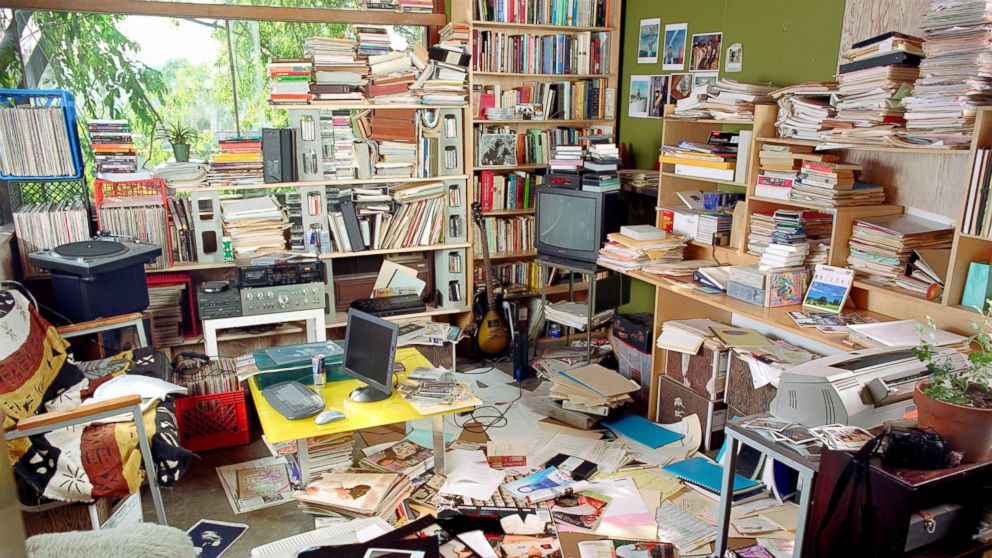 We all do it to some extent but, if you're trying to sell, you must, must, de-clutter! Tackle this problem one room at a time and purge as much as possible. Streamline your kitchen counters by removing the 16 cookbooks and the waffle iron. Bookshelves are notorious for housing items that haven't been looked at in months and your knickknack collection is not going to sell your beachfront oasis. Paperwork is a necessary evil but it can be stored away, out of sight. Consider a trip to Target to look for storage ideas that are easy on the eyes and the pocketbook. Furniture and decor applies as well. Condos tend to be a little smaller by nature, so it's a great idea to maximize that space by removing excess bookshelves, side tables, and over-sized plants.
"Use this guidance to make your condo more appealing to buyers. Remember you want every edge you can get when there is not much that distinguishes you from the competition." - Bill Gassett of www.maxrealestateexposure.com
In your bathroom, reduce your shampoo bottles down to one and if you can't part with every issue of "Coastal Living" for the past 3 years that's sitting next to the toilet, pack them away. Closets also can be on the small-side in condos, so make them bigger by reducing your Bahama Mama t-shirt collection. Organize your owner's closet and the outside storage room to reveal much needed space.
Be a Minimalist
Less is more when it comes to selling a condo at the beach. Keep it functional without making your unit uninviting. Rooms can look so much smaller when it's hard to walk through them, so freeing up square footage is vital to appealing to the masses. The art to showcasing your home is presenting your property as comfortable and livable while enhancing its size.
Decor
One of the most interesting things about selling real estate is to see what some homeowners believe to be attractive. In a coastal town, we often see owners wanting to attract future vacationers by being over zealous when it comes to decorating. Here are some examples to avoid: palm tree murals, lighthouse wallpaper borders, different Caribbean colors in every room, or anything that has a flamingo on it. It's totally fine to have a themed space, but don't go over-the-top. Please!
As in the example that I used above, your decor should be up-to-date and not 20 years old. Many people in our market do not live here and are purchasing a gulf front unit for a second home or for an investment. In other words, they will be leaving soon and won't have a ton of time to remodel their newly purchased condo. The spaces that are pleasant, inviting, and have current decor will sell first. The less for the new owner to do is better.
Your Patio or Balcony
For any waterfront property the patio or deck will be an automatic extension to the home. Use the same staging techniques here as you do on the inside. Those who have the awesome opportunity to purchase a condo with a full southern view of the Gulf of Mexico want to be able to spend hours out there soaking in the sun and the sights. I can tell you from experience that the balcony and the view (in our market) is one of "the" most important influences to making the decision to purchase or not. Balconies in middle price ranges are not very huge so don't overcrowd them. A table and chairs is very acceptable but just be sure to make it enjoyable by not overdoing it.
Resort markets usually do well in good and bad times. If you notice that your condo is getting passed by over and over again, there are probably a few inexpensive things that you can do to have success. Follow some of these ideas, have new pictures taken, and you'll be on your way to finding a buyer in no time. Many of these thoughts have been taken from 12 years of experience of working with both buyers and sellers. Working with lots of buyers has given me a perspective through their eyes of what people are looking for as a whole. Self-analyze, regroup, and sell.
Jeff Nelson is licensed with IXL Real Estate Eastern Shore and is the owner/operator of the Live Gulf Shores Local team.
Jeff Nelson
IXL Real Estate – Eastern Shore
251-654-2523
jeff@livegulfshoreslocal.com