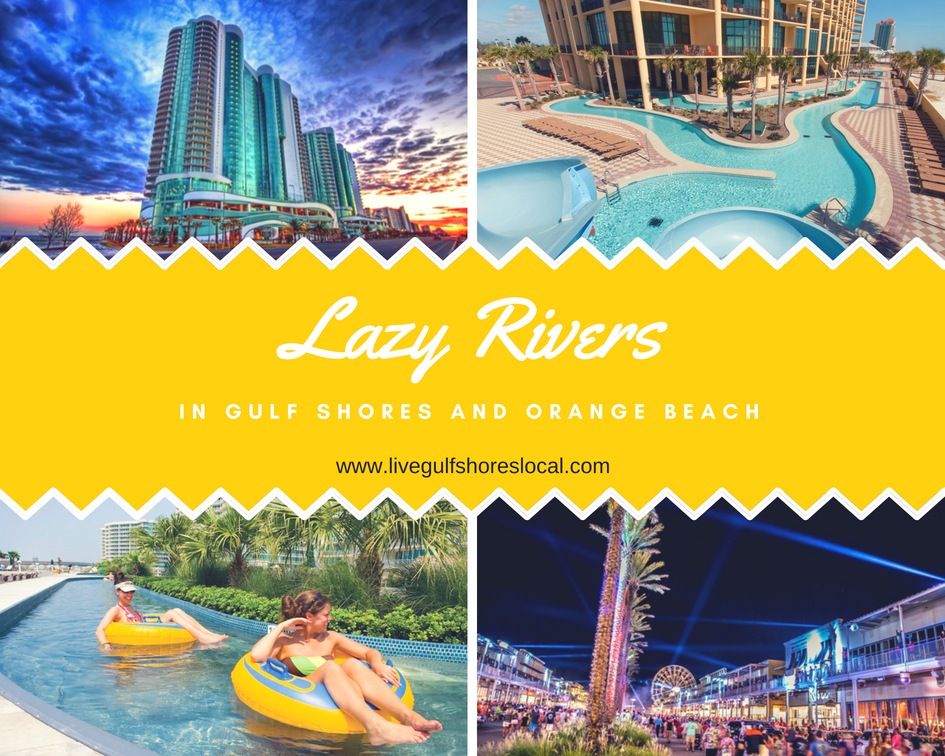 We have owned a timeshare in Orlando for about 13 years, and about 4 years ago they added a lengthy lazy river that my family has been enjoying ever since. The funny thing is since we have moved to Gulf Shores, we have realized that we leave one resort area only to vacation in another one. So, to make a long story short, we probably will end up selling the timeshare, since we have so much in our own backyard to enjoy. If you have never floated around in a lazy river before, you should give it a try. What a great way to relax in the sun, have a constant change of scenery, and not have to do anything. Because they are such a wonderful feature to have and I have so many clients asking about them, I wanted to compile a list of all the condos in Orange Beach and Gulf Shores that have lazy rivers.
If you are purchasing a condo for personal use only or if you are thinking about rental possibilities from an investment property, you should consider a community with this great benefit. First of all, out of the hundreds of options that people have to vacation here, there are only a few that have this water feature. Secondly, they are highly sought out and, well, just plain cool to have.
All of the links below will take you to the condo community's real estate page, giving you more information about the complex and all of the current condos for sale.
8 Orange Beach and Gulf Shores Condos with Lazy Rivers:
For the moment, Gulf Shores just has one community with this water feature but its sister city has quite a few more. Check out these options . . .
The Wharf
The Wharf is almost like a city inside the city. There is an array of local boutiques and great places to eat on the same property as the condominium. There's a 10,000-seat amphitheater, marina, Ferris Wheel, and, of course, "The Oasis" water park. The water park has a lot to offer, including a zero entry pool, lazy river, waterfalls, a lagoon pool, water slide, hammock island, and Tiki bar. One down side is that the community is so large that the pool area is not close to the condos. They do have a Tram system, however, that carries pool-goers back and forth.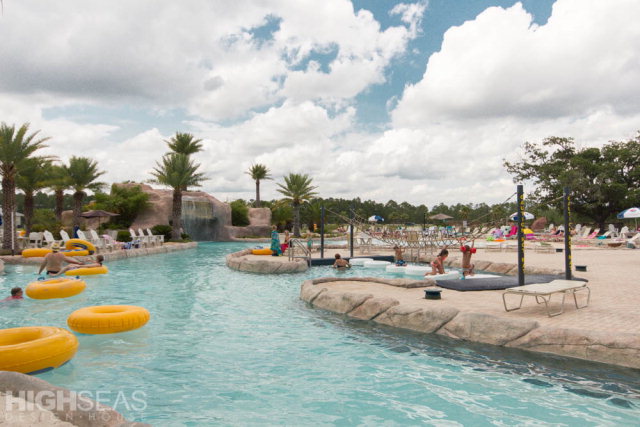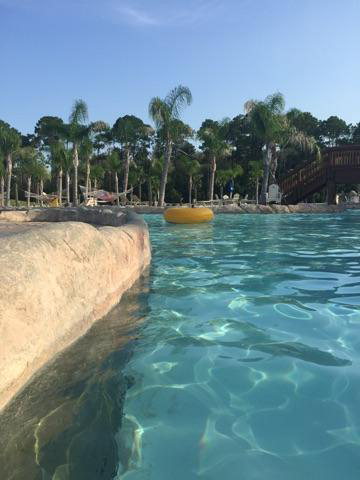 Caribe Resort
Caribe is another large community with 3 towers situated just across the street from the Gulf beaches off of Perdido Beach Blvd. The complex is very well-known and popular, probably because it has some of the best amenities on the Alabama coast. In addition to 3 outdoor pools, 3 indoor pools and dramatic water slides, Caribe has a lengthy 980-foot lazy river that sits on an upper deck in front of the easternmost tower. This vantage point offers great views of the Gulf, by the way.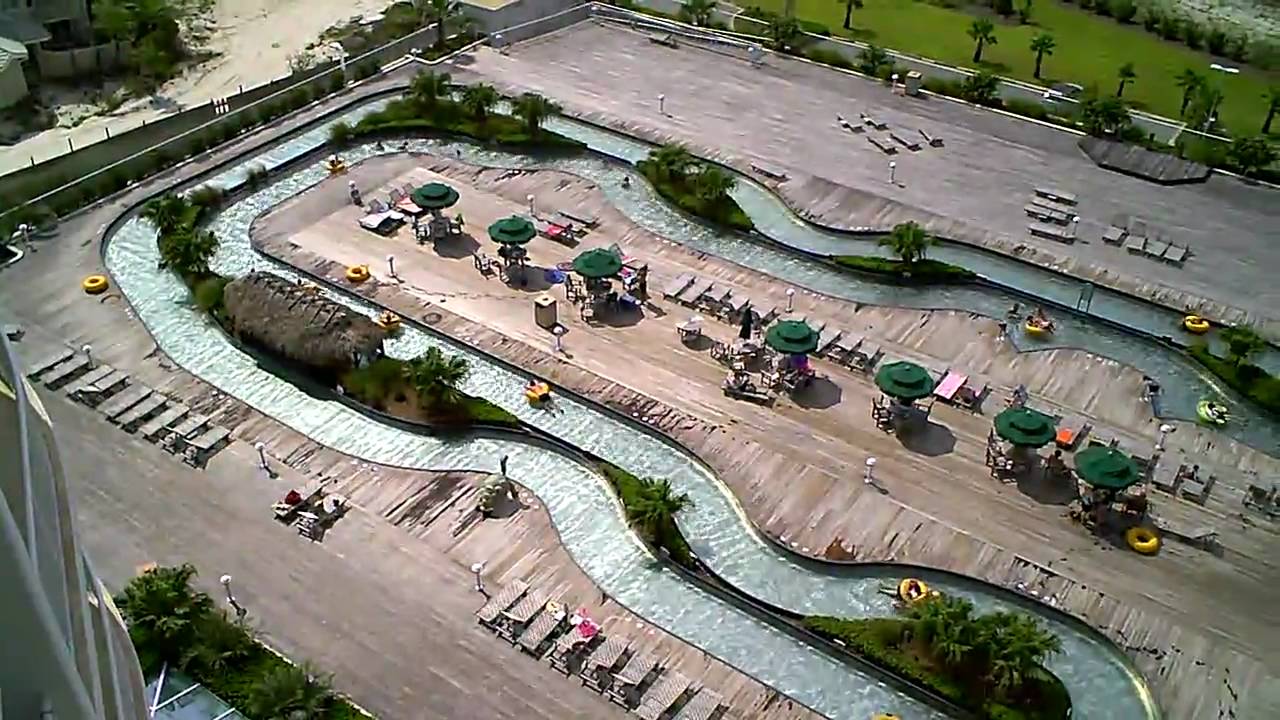 Phoenix West
Phoenix West is one of the more luxurious complexes here at the beach with lavish accommodations, including an indoor and outdoor pool, a kiddie pool, hot tubs, and a lazy river with water slide. To top it all off, you are just steps away from the white sandy beaches and have front row seats to the Gulf.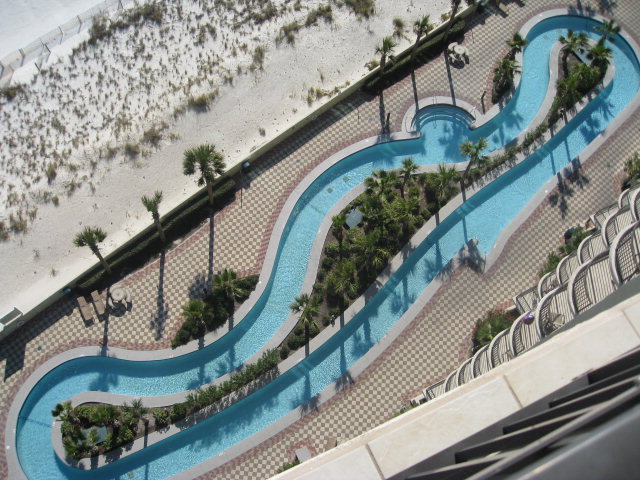 Phoenix West II
This is yet another beach-front, extravagant property that is located in Orange Beach near the Gulf State Park. Living or staying in Phoenix West II is not only relaxing, but also gives one the feeling of being in the "lap of luxury". The property offers an indoor pool, outdoor pool, and a Gulf front lazy river that is sure to please. This property is very popular. Click the link above to visit an entire page devoted to this community.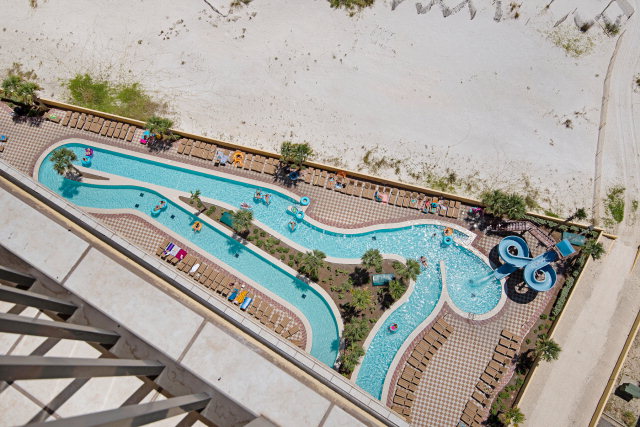 Crystal Tower
Crystal Tower occupies the only spot on this list for Gulf Shores. This very popular community is located just across the street from the beach but has a climate-controlled pedestrian bridge that makes the short journey pleasant. The pool area boasts a huge pool, hot tub, and a lazy river that is elevated for great views of the Gulf.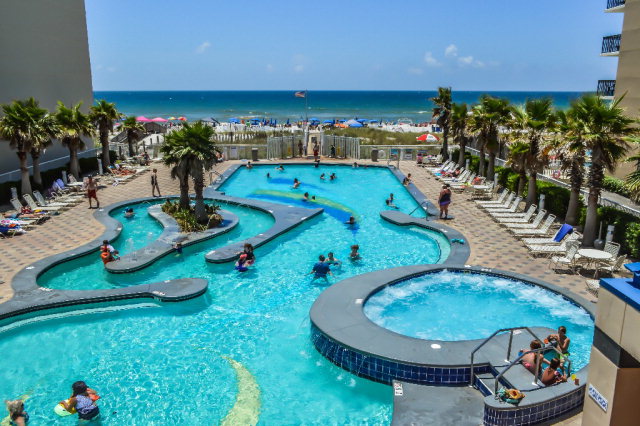 These are 2 different communities but occupy the same property located on Canal Road in Orange Beach. The pool area, including a very nice lazy river, has an extravagant tropical feel with great views of the bay at Terry Cove.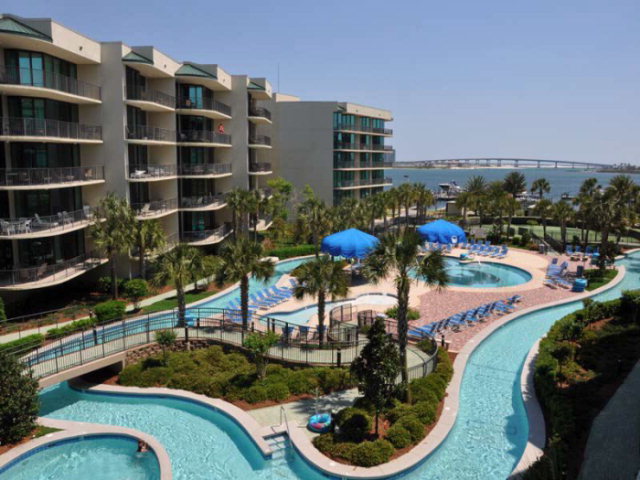 Turquoise Place
Turquoise is one of the premier destinations on the Alabama coast and is extremely popular among vacationers, as well as buyers for a second home. Opulence in both design and architecture surround you wherever you go, no matter if its in the condo units, the lobby, or the pool area. Turquoise boasts the second largest lazy river at the beach at 450 feet long and is just steps away from the sand and sea.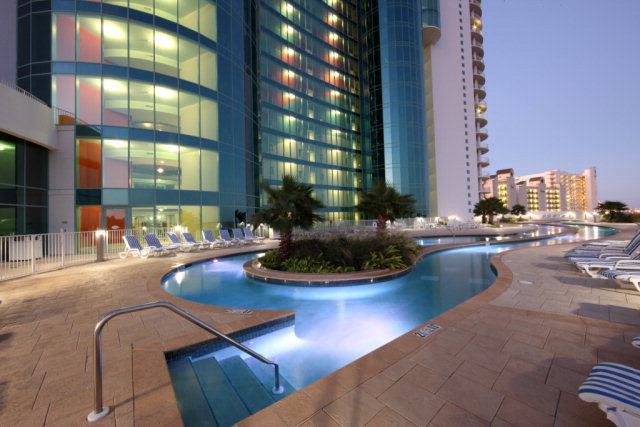 Are you thinking about buying a condo in Gulf Shores or Orange Beach with a lazy river? You may be considering a purchase for an investment, second home, or full time residence. Whatever the case may be, I can help you.
Please contact me if you have any questions about Orange Beach and Gulf Shores real estate.
Jeff Nelson
IXL Real Estate – Eastern Shore
251-654-2523
jeff@livegulfshoreslocal.com