With the myriad of real estate TV shows that we have available to us everyday, it's no secret that investing in properties can be both rewarding and exciting. As you can imagine, there are a number of different ways to go about this from long-term "buying and holding" to short-term flips.
In our real estate market on the Alabama Gulf Coast, tourism is exceptional during the warm months and solid during the cooler months with "snowbirds" escaping harsh northern winters. Investors are drawn to our area for a number of reasons but, mainly, for long-term investing purposes. Although there may be an opportunity for flipping properties inland, most of the investors that I speak with are wanting to tap into the steady stream of vacationers who are coming to the beach anyway. With this in mind, I want to go over several factors that can improve your chances in reaping the most investment income for your vacation investment property.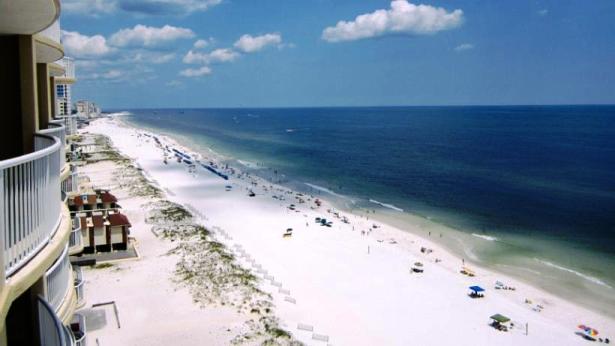 Consider Where to Purchase Your Vacation Rental Property
Are you looking for a beachfront condo or a chateau at a ski lodge? Is an urban townhome more your style or a country farm? There are three things that come to mind when determining where to purchase investment property: price, demand, and history. Buying a single family home to rent out in an area like Norfolk, VA would be a reasonable idea because of the large military base that is there. Owning a mountain retreat for hunters or skiers sounds smart, but you could be limiting your potential. Beach resorts are extremely popular and the demand (especially in the southern states) is high; however, pricing will vary depending on what part of the country you're searching in. No matter what you decide to buy, in order for your property to pay for itself, you will have to be located in a desirable location where there will be a steady flow of tenants.
Location, location, location! This is so true. Let's take this even further. Most people want to have a great view from where they are staying. How many times have you gone on a business trip, opened the door to your hotel room, and went straight for the curtains? To have the greatest potential of attracting the most possible rental income, you should look for places that will have the best view that is within your price range. If you can afford the full panoramic view of the ocean, choose that one! People today will make the bulk of their decisions on where to stay by the pictures they see on the internet. You should make your decision to purchase as if you were looking through the eyes of the folks who will be renting from you.
Factor in All of the Costs
If you need to get a loan, it's quick and easy to find out what your principle and interests payments will be. Just do a search for "Mortgage Calculator" and you'll have several thousand to choose from in about 2 seconds. Here are a few other costs that you need to think about in determining your bottom line:
Condo or HOA Fees. These fees are monthly and cover the common areas of the building, including the hallways, patios, and the structure itself. Most of the time, these fees also include the insurance that is required for the building, but consult with your Realtor to be sure. In our market, condo fees often include water, sewer, basic cable, and trash as well. Typical condo fees in our market are around $550/mo. for a $300,000 beachfront condo.
Property Management Fees. Every area will have plenty of property management companies to choose from, small and large. I typically see fees from 20%-30% of the gross rental income that is required to use one of these companies. Do your homework on this though. Some companies charge extra for maintenance issues like changing a light bulb, unclogging a toilet, etc. Other companies do not charge extra for this but have a flat rate. Some of my clients have chosen to use "Vacation Rental By Owner". You pay a small fee to have your property listed on their site, but you take care of everything else. This option is good if you live relatively close to your investment property.
Taxes. Taxes for a given property can be obtained online through public records or through your Realtor. Of course, taxes vary from state to state and should be a factor on where you purchase.
"Remember, owning a vacation home is just like owning a business; the income needs to be greater than the expenses. The key is to buy right, have a tight range on management of the property, and to spend money conservatively to maximize your profits." www.biggerpockets.com
Design and Decor
This is another topic that should be seen through the eyes of your tenants. Your decor should cater to the masses. While it may be tempting to let your creative side run wild, go with great first impressions and neutral colors. Again, your future tenants will judge your property by price and appearance, so the online pictures that they see should represent a classy, comfortable home. Almost all of our condos that are for sale here in Gulf Shores and Orange Beach are sold furnished, so that's an expense that you probably won't have as long as the property appears spacious.
Photos and Descriptions
To get the most out of your investment, it's very important to not skimp on this. I can't tell you how many listings that I've looked at with pictures that were too dark, fuzzy, or even distorted. Using a professional photographer would be ideal but, if you're taking the pictures yourself, make sure that quality is a priority and that you have the proper lighting. Write lengthy descriptions that not only describe the property in great detail but also include information about the area. Also, always remember that no one likes to read anything in ALL CAPS!
Research Your Competition
Whether you're buying or renting a property, the real estate industry is a very visible entity on the web. You can easily find out in seconds what other properties that are similar to yours are renting for during a given time. In a resort market, for example, condos on the beach will mostly rent by the week. You can find out in short order what the rent is and what it would mean to you if that was your property.
Rental History
Most of the time a property that was already in a rental program will have a history for you to review before purchasing. Buying a home for investment purposes is so prevalent in lower Alabama that getting rental histories is just part of doing business. We have 1-bedroom condos that bring in $15,000/year, fancy 4-bedroom condos that earn $95,000/year, and everything in between. Ask your Realtor to go to work for you to obtain this information.
By researching the demand for an area, putting yourself into a position to win, and then comparing income that others are realizing from similar properties, your property should pay for itself.
Jeff Nelson
IXL Real Estate – Eastern Shore
251-654-2523
jeff@livegulfshoreslocal.com