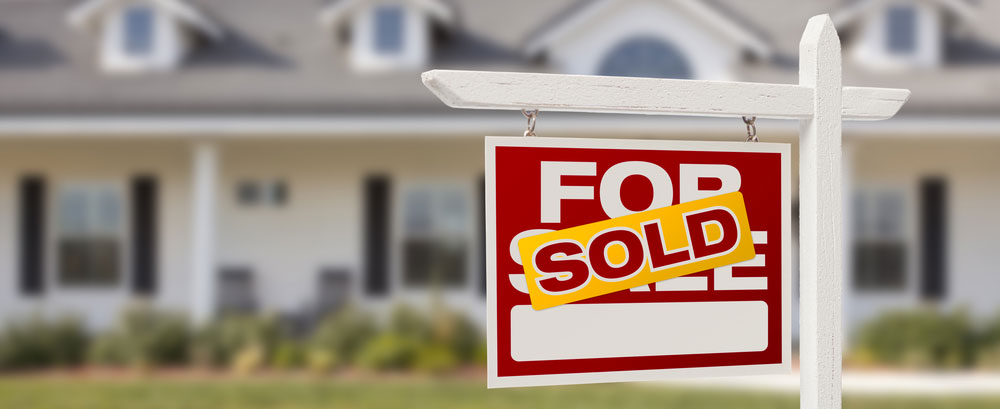 1. Price your home correctly
Regarding selling a home, this is probably the single biggest issue that I see when showing homes to buyers as well as working with sellers. One thing is for sure, people always think that their home is worth more than it really is. In most cases, it's not very hard to figure out what your home should appraise for and your Realtor "should" be able to come up with a figure within a few key strokes. Pricing your home correctly will sell it naturally. If you want to sell it fast, take the initial list price and shave 2-5% off and watch the offers come in. You may even receive multiple offers that could turn into you receiving more than list price. Always remember -- you don't have to accept any offer that you get. Negotiate.
2. First impressions count
When a buyer drives up to your location, they are looking at everything and they are trying to imagine themselves living in your neighborhood and in your home. You can help them by doing some things that they won't feel that they will need to do when they move in. Here are a few inexpensive items that will enhance your curb appeal: paint the front door, paint the shutters, remove all clutter, trim the bushes, replace the mailbox, and edge the grass next to the sidewalks. Remember, first impressions do not get a second chance.
3. De-personalize
This may be hard for you to do but you need to pack away all of your pictures, religious decor, political posters, and memorabilia. Buyers, as they walk through your home, are trying to picture themselves living in your home. Minimal decor is key. Simplify.
4. Be ready to show - always
Although it may be inconvenient, you should always be ready to show your property whether it be morning, afternoon, or night. You just never know when the right buyer for your home will come walking through the front door. I live in a tourist area that brings its own set of issues regarding showing property. If I want to show a condo on the beach in the summer, the chances are strong that a tenant has rented it out for the week. If you want to sell fast, be ready for everyone who wants to see it.
5. Focus on the kitchen
To most buyers, the kitchen is the most important room in the house which is why you as the seller should make it shine. Keep your counters as clutter free as possible. Replace the hardware on your cabinets. Put in a nice back splash of decorative tile. Replace the faucet. Organize your cabinets and pantry. Do a deep clean. Make your kitchen shine and it will pay off with your potential buyers.
6. Pets
Most of us love our pets; however, potential buyers don't want to see or smell them in the property that they are about to spend a substantial amount of money on. At the very least, your pets should not be home during showings. The best scenario is to not only remove the pets but also their dishes, toys, etc. A good rule of thumb should be that a buyer shouldn't even know that a pet lived in the home. There is also a safety factor regarding pets. There have been many times where I was given the green light to show a property then (upon entering the front door with my clients) was accosted with their dog. Not good!
7. Have the right agent
There are a lot of people who have their real estate license but aren't necessarily the right fit to sell your home. I'm a firm believer that a seller shouldn't choose a Realtor just because they are friends or happen to like the same football team. A seller should look for an agent who is fully invested in their business, works their business full time, who knows the market, and is internet savvy. To sell your home fast requires a lot of factors, and one of the most important factors is marketing. Your listing should be posted everywhere, especially on the web and social media.
8. Lighten up
Outside of location, light is one of the biggest concerns for a buyer. Have you ever walked into a room and thought how dark it was? On the other hand, have you ever thought that a room was too light? Most buyers who visit your home will want light, bright, and airy so you should do whatever it takes to give it to them. The good thing is these are easy and inexpensive fixes. Take down the curtains, change the paint color, replace the lamp shades, and trim the bushes outside your window. Bring on the light!
9. Closet space
When I show property to a buyer, I tell them to open cabinets and closets so they will get a feel for how much storage is available. As a seller, you should take out and pack away everything in your closets that you're not using. This will give the appearance of more storage which is very appealing to a buyer.
10. The clutter has to go
Simplify and minimize. Think of it this way. You want buyers to focus on the house itself, not the personal property that you've collected over the years. When buyers are walking through your home, they are trying to see themselves living there. Give them that opportunity and remove everything that you can that puts the focus on "you" living there. A good (and probably over the top) example is a home that I visited with a client. The owner was obsessed with Hot Wheels. There was one room where the ceiling and the walls were painted black and his collection of Hot Wheels cars were displayed on both. This obviously took the attention off of the home and put it on the seller's obsession. An inexpensive fix for clutter is a simple storage unit for a couple of months. Garage sales are also great to take care of the clutter problem. The fewer the items that are in a home, the larger it looks.
11. Sweeten the pot
To sell your home fast, you may need to go above and beyond what your competitors (other homes for sale) are doing. For instance, including all of the appliances might make the difference in swaying a buyer's decision. Other personal property can be included in the sale as well, including furniture, hot tubs, or even cars and boats. I've seen all of these options, and they can definitely help in making one's decision to purchase a home. Just make sure that it's in the contract.

12. Don't "over" do it
If you are wanting to sell your home, don't worry about spending tens of thousands of dollars with a major remodel or adding a room. Take a fraction of that money and put it into small upgrades in the kitchen and bathrooms. Changing out a sink or toilet, removing wallpaper, painting, and replacing the hardware on your cabinets can go a long way to saving you money and selling your home.
13. Post a Video
To sell your home fast, you need to do everything possible. Another great way to market your home that most people don't think about is to make a "love" video about your home and neighborhood. This can easily be done through Youtube.com and, if your agent is internet savvy, he or she can upload it to their website and other media. Here's an example of a video that I made for Phoenix on the Bay in Orange Beach AL.
14. Be social
The average person has around 200 Facebook friends and, as you probably know, your posts can be seen by their friends as well. Before too long your home that is for sale could potentially be seen by thousands of potential buyers. Put your listing out there to everyone you know in social media including Facebook, LinkedIn, Google+, Twitter, etc.
15. Be ahead of the game - Get inspections

Chances are the buyers for your home will get all of the necessary inspections after you are under contract. However, one way that could help your home sell faster is to get these inspections done ahead of time. These inspections may include a general home inspection, septic, Radon, and lead-based paint (if applicable). Your buyer will still probably pay for their own inspections, but it looks good for you. If you lay out the inspection reports on the counter for everyone to see, it shows that you're not trying to hide anything and it shows that you're on top of things. Plus, there won't be any surprises for you, and you can already make any necessary repairs ahead of time.
16. Don't forget the yard
Buyers don't just look at the interior of the property that they're interested in; they also look at your yard. Trimming the bushes, pruning the trees, and spending a few bucks to spruce up your flower beds can go a long way to nudge a buyer to make the move. If you're out of town, make sure to have someone contracted to mow the lawn on a weekly basis. You would be surprised how something that simple could turn a buyer off.
17. Know your competition
Have your agent print out all of the homes that have sold in your area that are similar to yours, as well as the properties that are currently for sale. Of the homes that sold, research the price, days on the market, and anything else that caused the buyer to make an offer. If you and your agent do your homework, it will pay off for a quick sale.
18. Picture perfect
The majority of home buyers start their search online today, and they want pictures. They not only want pictures, but they want great pictures. I can't tell you how often that I look at listings everyday and see pictures that are too blurry or so dark that you can't tell what's being portrayed. In today's world of easy access to homes for sale online, you need to have great photos and a lot of them. If your IPhone 6 isn't good enough, you may need to hire a professional photographer. It's worth the money.
19. Update
Yes, you have your own style but, to appeal to the masses, you may need to make some changes to improve your chances for a quick sale. Most of the time, it's a safe bet to go with neutral paint colors within a home. Bright yellows, dark reds, and vibrant greens may be in your color palette but not in the masses. Spend some time looking through magazines and watching HGTV to get a pulse on what buyers like these days. Buyers not only look at the functionality of the home, but they also look at how much work they have to do after they close. You can speed along this process.
20. Follow your nose
We've all seen the commercials on TV about being nose blind. Smell is a powerful sense as it relates to buying a home. Have you ever heard the phrase, "bake cookies before an open house"? You can have the best looking house in your neighborhood but, if it smells like dog pee, your potential buyers will be out the door quick. Spend a few dollars on plug-in air fresheners, cleaning your carpets, or even paint.
Who better to list your home or condo than the guy who wrote this list? Please give me a call for all of your real estate needs.
Jeff Nelson
IXL Real Estate – Eastern Shore
251-654-2523
jeff@livegulfshoreslocal.com