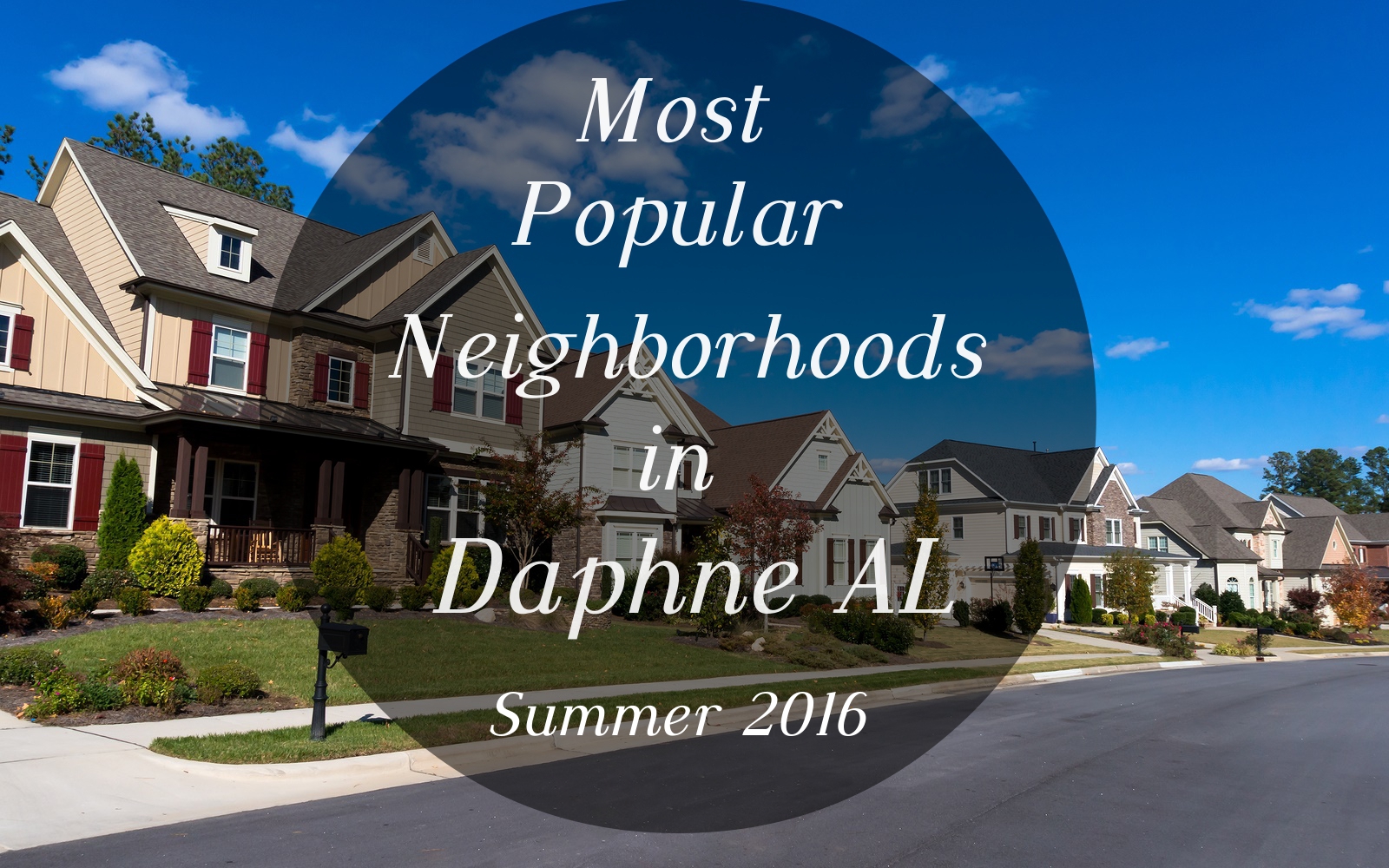 Daphne AL is an attractive city of Baldwin County that lies along Mobile Bay and conveniently located by I-10. Because of its proximity to the interstate and the city of Mobile, Daphne has been very popular with home buyers on a consistent basis. Daphne also has a lot of rural areas as well, so homeowners can have a choice of living in town or in a more country setting. One of the city's claim to fame is that Lake Forest is located here, the state of Alabama's largest neighborhood, which is no surprise that they made the top of the list for homes sold over the summer.
The data below is solely based on the number of homes that sold in a particular neighborhood in June, July, and August of 2016. You can click on each link below to find all of the homes for sale for that subdivision or go here to see all of the neighborhoods for Daphne.
As a whole Daphne stayed busy with real estate activity over the summer. 231 homes sold at an average selling price of $227,840.
The Top 10 List for the Most Popular Neighborhoods in Daphne:
1. Lake Forest
47 sold
$150,957 average selling price
$81.20 price per square foot
from 1,230 to 4,800 square feet
2. Dunmore
17 sold
$237,042 average selling price
$102.46 price per square foot
from 1,641 to 3.076
13 sold
$260,948 average selling price
$120.94 price per square foot
from 1,722 to 3,003 square feet
10 sold
$159,540 average selling price
$84.48 price per square foot
from 1,543 to 2,671 square feet
5. Bellaton
10 sold
$341,236 average selling price
$111.19 price per square foot
from 1,948 to 3,800 square feet
10 sold
$173,540 average selling price
$100.72 price per square foot
from 1,348 to 1,944 square feet
9 sold
$234,071 average selling price
$97.11 price per square foot
from 2,136 to 2,555 square feet
8. Dorsey Woods
7 sold
$177,037 average selling price
$92.87 price per square foot
from 1,734 to 2,025 square feet
9. Canaan Place
6 sold
$292,874 average selling price
$113.25 price per square foot
from 2,137 to 3,173 square feet
5 sold
$217,880 average selling price
$91.17 price per square foot
from 2,168 to 2,556 square feet
For all of your real estate needs, please contact:
Jeff Nelson
Bellator Real Estate & Development
251-654-2523
jeff@livegulfshoreslocal.com