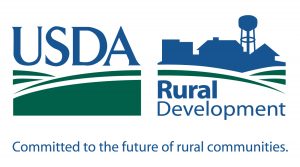 What is a USDA loan?
Beginning in 1991, The United States Department of Agriculture began offering rural development loans in order to encourage home buyers to purchase real estate in rural and suburban areas. Their reasoning was to stimulate growth and boost the local economy for areas that are not within an already growing city. If homes and land were more affordable, it would attract more buyers and, in turn, enhance the economy for the area.
What are the benefits to the borrower?
No maximum home loan amount for an Alabama property
30-year fixed rate mortgages
Low interest rates
100% loan. No down payment for qualified buyers
Ability to include closing costs into the loan
The loan is guaranteed by the government
Flexible credit guidelines for qualified Alabama residents
New and existing properties may qualify
What are the requirements?
Homes have to be located outside a major metropolitan area
The area has to have a population of less than 20,000 residents
Income requirements
In order to qualify for a 100% USDA loan, your annual income can not exceed certain amounts based on the number of people that you have in your home. For example, for a family of 4, your annual income must not exceed $74,750 in order to qualify. Click on the link below to view the entire income requirements.
Are you eligible?
Your eligibility really comes down to three things:
Where do you want to buy?

As long as your potential new home is not in a major metropolitan area and has less 20,000 residents, it may qualify. Check the eligibility of your new property here.

Your credit.

Optimally, all judgments and collections will need to be paid off, but if your credit has been re-established over the last 12 months you should be fine.

Your total income.

In order to qualify, you generally need to show at least 2 years of employment or consistent income, and the total income can not exceed the limits. Go to the first link above to see if you qualify.
A USDA home loan might be the very vehicle that you need in order to score your new dream home. In recent news, Alabama has just secured $40 million dollars from USDA in order to further the development of the rural areas of our state. If this sounds like a good option for you, I encourage you to do some further research and contact a local mortgage lender who works with USDA home loans.
This is where I come in. Afterwards, contact me and I'll help you find the best possible property for you and your family.
Jeff Nelson
IXL Real Estate – Eastern Shore
251-654-2523
jeff@livegulfshoreslocal.com