Hmmmm, this is a great question with a lot of variables to think about. I happen to live and sell in a region where it's acceptable to do both, depending on where you are wanting to buy. In a touristy area like here in Gulf Shores and Orange Beach, the typical condo or beach home almost always (nearly 100%) comes totally furnished with the sale. The reason you ask? Most of the buyers of these properties are looking for an investment or a great place to use as a second home. So, it's traditional along the Alabama Gulf Coast to find properties that are fully furnished. As you move further away from the beach, the more you will find homes or condos that come with only real estate for sale--not personal property.
As you move further north into Baldwin County, you'll see that homes are sold like everywhere else in the country with no personal property. Let me interject here to say that when I mention "no personal property" I'm not talking about appliances such as stoves, refrigerators, washers and dryers, etc. Fully furnished means ALL personal property (everything!) comes with the property. All you would basically have to bring with you would be your toothbrush.
Ok, since most home buyers are probably not purchasing on the beach, let's consider the real question in a normal circumstance.
Should I sell my home fully furnished?
If your homes looks like this......then maybe so.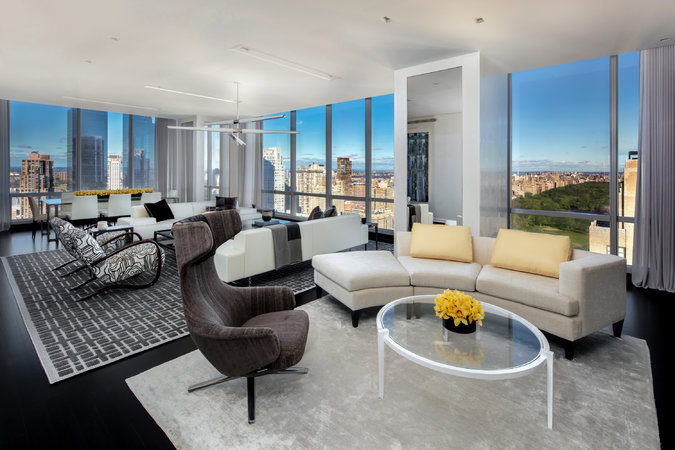 There are many people who have an eye for decor and simplicity that draw people into their vision. Every room in the house looks like it came out of a magazine. You step over the threshold of the front door and you want everything in the entire house from the spoons in the drawer, to the throws on the sofa, to the Pottery Barn dog dish in the pantry. Some people really know what they're doing and it very well could give a buyer a nudge in your direction if you're trying to sell your home (fully furnished).
Or, your home could look like this . . .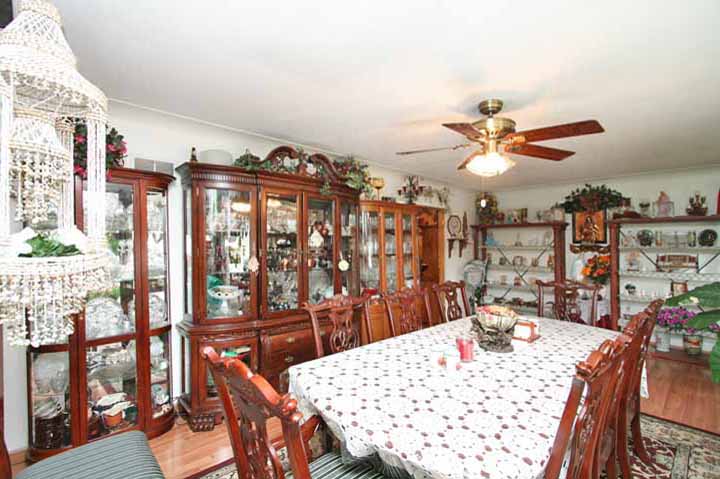 Yeah, I wouldn't advertise this as fully furnished. Trust me, with nearly 12 years of experience and close to 200 closings under my belt, I have seen literally thousands of homes. Unbelievably, one of the greatest things that I love about what I do is seeing what people think looks good. I understand that everyone has their own tastes but ,to sell your home, you need to appeal to the masses, especially if you want to sell your home fully furnished.
Here are some pros and cons for selling your property fully furnished:
Cons for buyers - Personal property means absolutely nothing to an appraisal. A $2,000 dollar sofa, $4,000 hot tub in the master bedroom, or $10,000 worth of China will mean nothing to the appraised value of your new home. If you're paying cash, fine, but if you're getting a mortgage, you may have an issue with the value of the home versus what the seller thinks it's worth leaving all of that personal property behind.
Cons for buyers - If you're paying cash and purchasing a fully furnished home, make sure that the value of the personal property that is left behind is worth its weight. You may have to bring in a professional (and pay them) to evaluate the total value of the personal property.
Pros for buyers - Convenience. You may want a second home and the current owners have your same style sense. You literally just need to bring your clothes with no need to spend countless hours visiting endless furniture stores and marathon Target visits.
Pros for buyers - Custom. The original owners may have a better eye for decor than you. This inspires you and makes you look good to your new neighbors.
Pros for sellers - Convenience. Hey, if you can unload your great home by enticing future buyers with your fantastic furniture, why not? Especially if you have to move to a totally new area, why have the hassle of bringing everything with you if you really don't care about them?
Pros for sellers - If you're in a tough market, sometimes throwing in a few or all of your personal items might make the difference in the sale. I've been in markets where the sellers actually included boats in with the purchase. Just a thought.
Cons for sellers - You may lose money overall. Just know that if you're selling your home either partially or fully furnished, these items are outside of the "real property" value. Real estate does not include your fountain in the foyer that you paid $3,000 for. For most of the country, selling personal property with your home is an added benefit to the buyer.
Selling your home furnished needs to be an incentive to the potential buyer, not a necessity in most markets. Many times, the buyer may ask for something in your home to go along with the sale. That's fine, but it needs to be on a separate addendum and not included in the purchase of your home (real estate). I once had a client who loved the home but really wanted the futon that was in the living room. I said, "Everything's negotiable!" I drew up a separate addendum to the contract including the futon. In the end, my client was very happy with her purchase of her new home and got a futon in the mix.

Jeff Nelson
IXL Real Estate – Eastern Shore
251-654-2523
jeff@livegulfshoreslocal.com