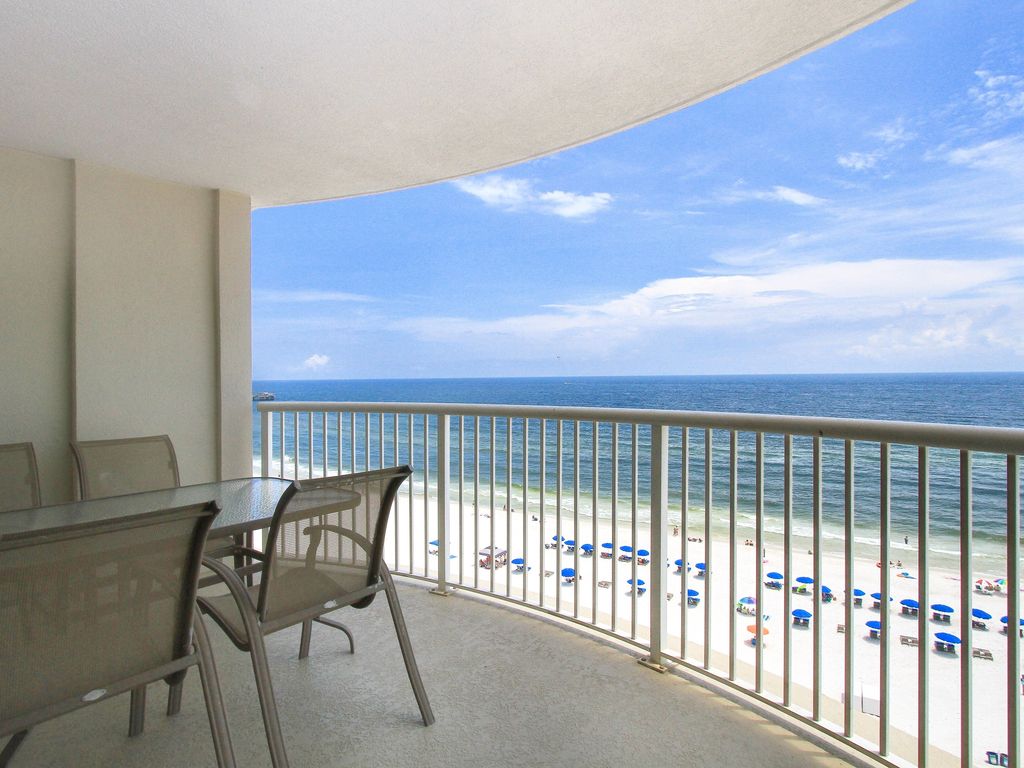 Thinking of selling your Gulf Shores condo? You've come to the right place! Market conditions have changed over the last few years. We no longer live in the days of just putting up a sign and placing a listing in the MLS. A comprehensive marketing plan along with an understanding of market conditions is crucial to having a successful sale.
When selling your Gulf Shores condo, you need to have an experienced, top producing Realtor who will get the job done. I've been selling homes for 13 years and have sat at hundreds of closing tables. This is exactly who you need in your corner ensuring that all of the details of the sale of your condo will be handled smoothly. I've actually worked with many buyers too, which I feel gives me an advantage working with sellers on the sale of their property. I know the mind of the buyer, what they are looking for, and what turns them off. This insight can only help you sell your condo faster.
The ultimate objective is to sell your home or condo at the greatest price, in the least amount of time, and with the least amount of hassle.
I believe that the most important aspect to finding the right real estate agent is to look for someone who "really" knows their market. No one wins if you have someone who looks and smells good, says all of the right things, but gives you a number that you may want to hear only to get your listing. Going back to my previous point . . . when I work with buyers, I (as a good buyer's agent) will always dive into the numbers of the building to see if the seller's agent priced it correctly. More times than not, the property has been way overpriced. While this may seem appealing to the sellers on their first meeting with the listing agent, I feel that this is a disservice to the owner.
Here are a few problems with overpricing your Gulf Shores condo:
You'll attract unscrupulous agents - someone who only wants your business in order to put a sign in the yard and get a listing that won't sell.
Agents are using your property as an advertising method to obtain buyers for other properties, not yours.
Your listing will go stale - Buyers are often looking for properties for months or years. When they see your condo for sale that is way overpriced, they make an internal decision to overlook your listing whenever they do an internet search.
Time - I know some sellers are willing to wait for the right price; however, none of us can predict what turn the actual market will take based on interest rates, the economy, national news, etc. More than likely, you will have your home on the market for months longer than it needs to be.
Appraisal - This can be a very big issue. All real estate contracts have an appraisal contingency. If your property is overpriced and you happen to land a buyer who offers your listing price, you still have to deal with the appraisal. It's not a "slam dunk" on the sale if the appraisal comes in low, and the buyer can leave the contract without penalty.
It's a waste of everyone's time, primarily the seller's time.
These were a few reasons why I believe you should choose a listing agent who knows their market but there's more . . .
In addition to knowing the market, here are other ways that I can help you sell your Gulf Shores condo:
My one-on-one attention to your needs with 24/7 attention.
Access - You'll have all of my contact information and can reach me anytime without having to talk with an assistant or answering service.
Updates on the market - I'll send you reports on what's happening in the market relating to the sale of your property.
My advice about how to stage your property in order to appeal to the masses (this is another advantage of working with a lot of buyers).
Insider advice about the area and what buyers are looking for in a Gulf Shores property.
A defined plan - In addition to the obvious signs and lock boxes that will be provided, I will take the maximum amount of "great" photos of your condo, follow-up with buyers' agents on your showings, and provide feedback on all your showings.
Online marketing is my strong point. Your listing will be included in a couple of hundred sites that advertise real estate, giving your condo maximum exposure.
My website at www.livegulfshoreslocal.com, which is one of the the top real estate sites in the county, will feature your listing on the front page.
Automatic virtual marketing system with QR code generator.
Printed, web, and social media exposure.
I don't believe that there is anyone in our area who will market your condo better than I will.

There are plenty of real estate agents out there, but not all of them know the market and how to effectively sell your condo in the shortest amount of time. Please contact me if you're wanting to sell your property, and I'll give you a professional comparative analysis of your home.
Jeff Nelson
IXL Real Estate – Eastern Shore
251-654-2523
jeff@livegulfshoreslocal.com
To top it off, I offer an Easy Exit Listing Agreement. This means that I'll sign an agreement that if at any time you feel that I'm not doing a good job for you, you can be released from our contract. There aren't too many real agents who are confident enough to offer this.