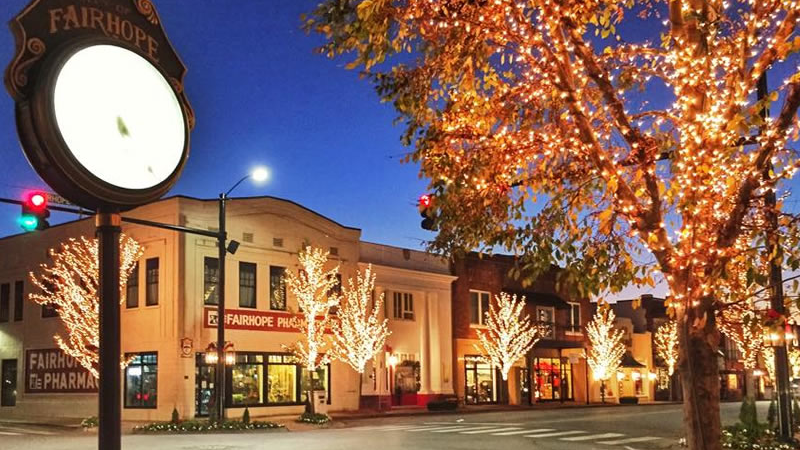 As a Realtor in Fairhope, I wanted to pay homage to the many businesses of one of my favorite places in Baldwin County, downtown Fairhope.
Click here to view a map of downtown Fairhope, AL.
Fairhope has made national news on several occasions. Here's what they've said:
#6 on the "Top 10 Romantic Escapes" – Coastal Living
#14 on the "Top 25 Places to Retire" – Money Magazine
#4 on the "10 Best Towns for Families" – Family Circle Magazine 2011
#15 on the "20 of America's Most Romantic Towns" – Travel and Leisure 2014
#8 on the "25 of America's Best Beach Towns" – Travel and Leisure 2014
Top 10 on "America's Happiest Seaside Towns" – Coastal Living 2016
Below you will find over 100 of the unique shops, boutiques, and restaurants that are located in the downtown area of Fairhope. This is the perfect location on the Eastern Shore if you want to spend an afternoon browsing the shops or even if you need a nice "date night" locale.



Antiques
A Fairhope Antiquery –
Estate sales and consignments, local jewelry, art, and gifts…. 100 N. Section St
Antiques & Uniques of Fairhope –
Vintage and antique jewelry…. 108 N. Section St
Aubergine Culinary Antiques –
French and English antiques…. 315A De La Mare Ave
Betty Haynie Antiques & Fine Art –
French, English, and American Furniture…. 15 N. Section St
Crown and Colony Antiques –
English and French Antiques…. 24 S. Section St
Downtown Antiques –
Primitive and vintage clothes, linens, and jewelry…. 31 S. Section St
Olde South Antique Mall –
Unique antiques, gifts, and collectibles…. 505 N. Section St
RF Architectural and Garden Antiques –
French and Italian garden antiques and decor…. 61 S. Section St
Southern Antiques and Accents – Large store with antiques, furniture and collectibles…. 254 S. Greeno Rd
Apparel and Accessories
Abigail's Closet Designer Consignment Boutique –
Designer and upscale clothing…. 5 Church St N., Suite A
Adrenaline –
Lifestyle clothing…. 328 Fairhope Ave
Back on the Rack Upscale Resale –
Pre-owned upscale clothing…. 407 Fairhope Ave
Cat's Meow –
Large store with casual and elegant clothing…. 395 Fairhope Ave
Christina Lynn's – Designer and fashion jewelry…. 42-1/2 S. Section St #4
CK Collection –
Designer clothing…. 320 Fairhope Ave
CK Collection Mens –
Apparel, shoes, and leather…. 306 De La Mare Ave
Cybele's –
Top boutique labels…. 382 Fairhope Ave
Deja Vu –
Feminine and bohemian styles….12 N. Section St
Dilly Dally at the Cat's Meow –
Trendy and affordable…. 395 Fairhope Ave
East Bay Clothiers –
Unique clothing for men and woman…. 39 N. Section St
Hertha's Second Edition Upscale Resale –
Ladies upscale consignment…. 330 Fairhope Ave
M & F Casuals –
Specialty boutique for women…. 380 Fairhope Ave
Private Gallery –
Trendy jewelry and clothing…. 218 Fairhope Ave
Running Wild –
Run wear…. 214 Fairhope Ave
Sadie's –
Clothing for the "everyday girl"…. 5 S. Section St
Shoefly –
Boutique shoes, handbags, and jewelry…. 326 Fairhope Ave
Simply Divine Boutique –
Ladies boutique…. 319 Fairhope Ave, Suite 5
Sway –
Hip woman's boutique…. 324 Fairhope Ave
The Colony Shop –
Fine ladies boutique…. 27 S. Section St
The Fairhope Store –
Everything Fairhope…. 323 De La Mare Ave, Suite 1
The Little Drawer –
Lingerie and sleepwear…. 309 De La Mare Ave
Tiny Town –
Children's clothing…. 314C De La Mare Ave
Utopia –
Trendy boutique…. 300 Fairhope Ave, Suite B


Art Galleries
Before and After –
Art, jewelry, and gifts…. 19 N. Church St
Christine Linson Gallery –
Large selection of oils, florals, nudes, and prints…. 386 Fairhope Ave
Eastern Shore Art Center –
Art walk, classes, workshops…. 401 Oak St
Fairhope Artist Gallery –
Art collecting and decorating…. 18 S. Section St
Lyons Share Custom Frame & Gallery –
Local, regional, and international art….. 330 De La Mare Ave
Nall Art Gallery –
Fine art gallery…. 414 Equality Ave
The Fairhope Connection –
Regional and local artists…. 7 S. Section Street, Suite D


Photo by Jerome Cartier
Beauty, Spa, & Cosmetics
CK Collection Cosmetics –
Fragrances, cosmetics, and skincare…. 320 Fairhope Ave
Fairhope Soap Company –
Luxury soaps, lotions, and shaving products…. 305 De La Mare Ave
Spa at the Grand –
20,000 SF full salon for men and women…. One Grand Boulevard / Point Clear
Tami's Mask & Mirror Studio –
Haircuts, massage, skin care, makeup…. 406 Pine Ave
The Fairhope Salon and Spa –
Haircuts, massage, facials…. 323 De La Mare Ave
Books & Printing
Books Inn –
Used books…. 15 S. Section St
Jubilee Print & Design –
Print and design company…. 356B Morphy Ave, Suite 6
Page & Palette –
Books, coffee, and gifts…. 32 S. Section St
Post Net –
Pack, print, and ship…. 10 N. Section St


Photo by Jerome Cartier
Children's
Fantasy Island Toys –
Games and toys…. 335 Fairhope Ave
Gigi and Jay's –
Children's toys….. 400 Fairhope Ave
Gifts & Collectibles
Christmas Round the Corner –
Ornaments, decorations, and collectibles…. 398 Fairhope Ave
Objects –
Local collectibles…. 25 S. Section St, Suite B
Ole Bay Mercantile –
Sun hats, bags, jewelry, and home decor…. 231 Fairhope Ave
The Picture Show –
Home decor, candles, gifts, jewelry…. 332 Fairhope Ave
Village Peddler –
Unique gifts, kitchen wares, and garden…. 418 Fairhope Ave
Financial & Professional
Eastern Shore Chamber of Commerce –
327 Fairhope Ave
TCB – Coastal Banking –
104 S. Section St
First National Bank of Baldwin County –
408 Fairhope Ave
Hartmann, Blackmon, and Kilgore, PC –
Accounting…. 806 N. Section St
National Bank of Commerce –
457 Magnolia Ave
Tim Simmonds State Farm Insurance –
356 Morphy Ave
Home Decor and Interior Design
Green Gates –
801 N. Section St
Green Gates Downtown –
150 N. Section St
Living Well –
25 S. Section St
Villa Decor Rugs & Interiors –
306 Fairhope Ave
Jewelry and Accessories
Bill Wismar Jewelry –
2A S. Church St
Brenny's Jewelry –
331-333 Fairhope Ave
Fairhope Estate Jewelry & Coin Co. –
2 S. Church St, Suite B
Millenia Jewelers –
314A De La Mare Ave
Stowe's Jewelers –
393 Fairhope Ave

Lodging and Recreation
Barons "By the Bay" Inn –
701 S. Mobile St
Cottages at Fairhope –
701 S. Mobile St
Emma's Bayhouse –
202 Mobile St
Grand Hotel Marriott Resort –
One Grand Boulevard / Point Clear
Hampton Inn Fairhope – Mobile Bay –
23 N. Section St
Restaurants
Andree's –
Lunch, bakery, gourmet…. 403 Fairhope Ave
Another Broken Egg –
Breakfast, lunch, and full bar…. 300 Fairhope Ave
Bay Breeze Cafe –
Wraps, soups, salads, and panini's…. 50 S. Church St, Suite D
Fairhope Brewing Company –
Locally owned beer company…. 914 Nichols Ave
Frios Gourmet Pops –
Frozen desserts…. 85 N. Bancroft St (inside Windmill Market)
Grand Steakhouse –
Premium steakhouse at The Grand…. One Grand Boulevard / Point Clear
Gumbo Shack –
Casual dining with live music…. 212-1/2 Fairhope Ave
Honey Baked Ham Co. & Cafe –
426 Fairhope Ave
Locals –
Grass fed beef, chicken, fresh bread…. 410 Fairhope Ave
Master Joe's –
Sushi, sashimi, Asian…. 21 N. Section St
McSharry's Irish Pub and Restaurant –
A wee bit of Ireland…. 101 N. Bancroft St
Panini Pete's –
Burgers, salads, panini's…. 42-1/2 S. Section St (in the Fairhope French Quarter)
Pinzone's Italian Village –
Authentic Italian fare…. 312 Fairhope Ave
R Bistro & Pastry –
French, Cajun, and Southern bistro…. 334 Fairhope Ave
Red or White Wine –
Large wine selection with pizza and antipasto…. 323A Del La Mare Ave
Sage Lebanese Cuisine & Cafe –
319 Fairhope Ave
Saltwater Grill –
Local seafood favorites…. One Grand Boulevard / Point Clear
Sandra's Place –
Southern deli with sandwiches, soups, and salads…. 218 Fairhope Ave
Shanghai Cottage –
22530 US Hwy 98, Suite 250
Sunset Pointe –
Fresh seafood…. 831 N. Section St (in the Fly Creek Marina)
Sweet Olive –
Artisan bakery and cafe…. 85 N. Bancroft (inside Windmill Market)
The Fairhope Inn & Restaurant –
63 S. Church St
The Wash House –
Southern cuisine…. 17111 Scenic Hwy 98 / Point Clear
Warehouse Bakery & Donuts –
759 Nichols Ave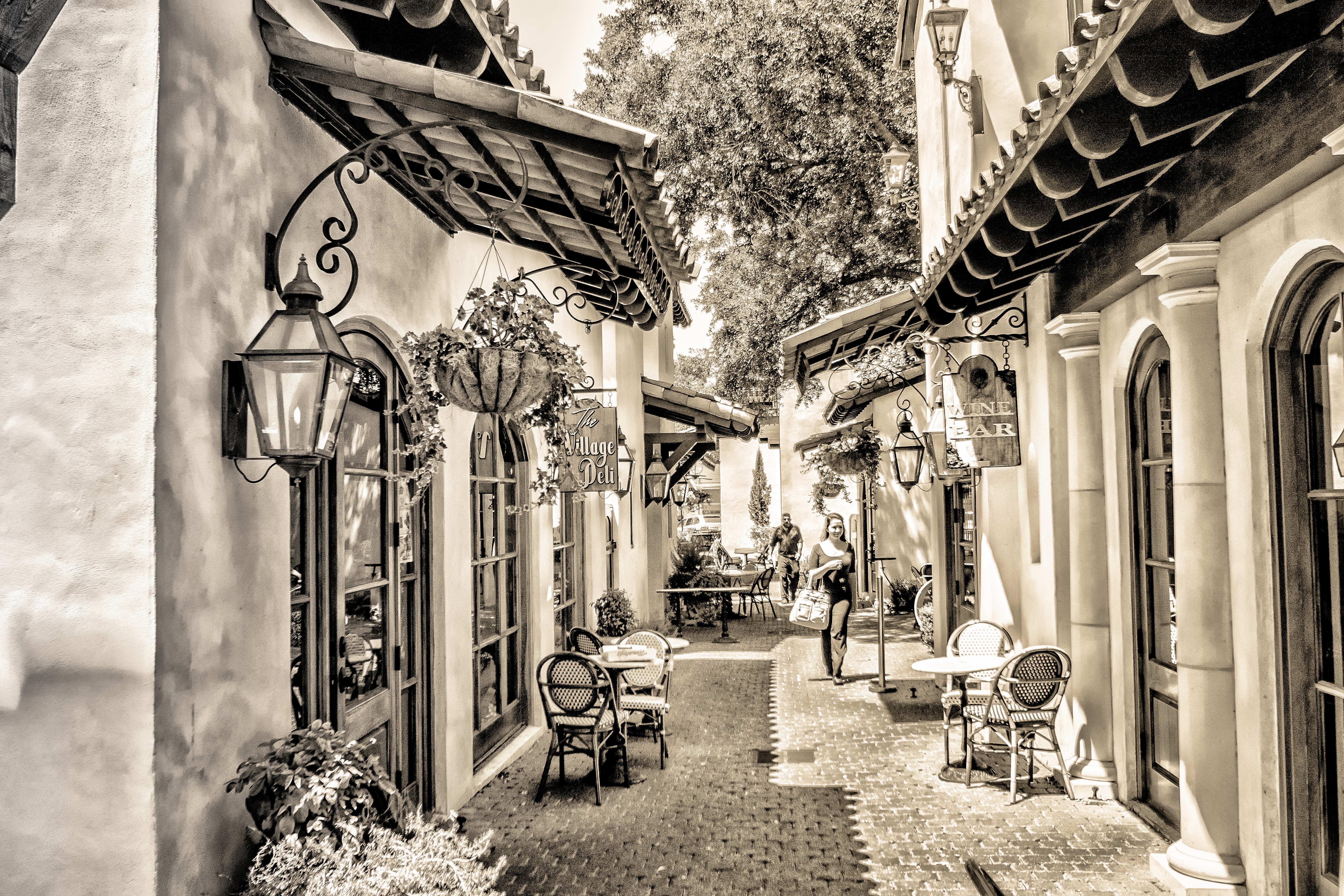 Photo by Jerome Cartier
Specialty
4 Bags Boutique –
One of a kind accessories…. 40 S. Section St
Bliss Bridal –
19 N. Church St
Bouch's Premium Cigars, Accessories, & More –
77 S. Section St
Chapel Farm Collection –
Art, gifts, and antiques…. 19130 Scenic Hwy 98
Church Mouse –
Antiques, gifts, and food…. 14 S. Church St
Fairhope Pharmacy –
398 Fairhope Ave
The Frenchman's Corner of Fairhope –
Chocolates…. 42-1/2 S. Section Street #5
Give a Dog a Bone –
Pet boutique…. 59 S. Church St
In the Company of Angels –
Gifts and accessories…. 328 De La Mare Ave
JJ Eyes –
Eyeglass frames and sunglasses…. 7 S. Church St
Mar's Hill –
50 S. Church St
Mini War Game –
Role playing and games…. 210 Fairhope Ave, Suite A
Riverbend –
Men's outfitter and gifts…. 25 S. Section St, Suite C
Soul Shine Yoga & Boutique –
103B N. Bancroft St
The Happy Olive –
Olive oils, balsamics, tea…. 314B De La Mare Ave
The Willow Tree at Rosie Bluum –
Gifts…. 6A S. Bancroft St
Windmill Market –
Arts, crafts, produce…. 85 N. Bancroft St
Woman in the Moon –
325 S. Greeno Rd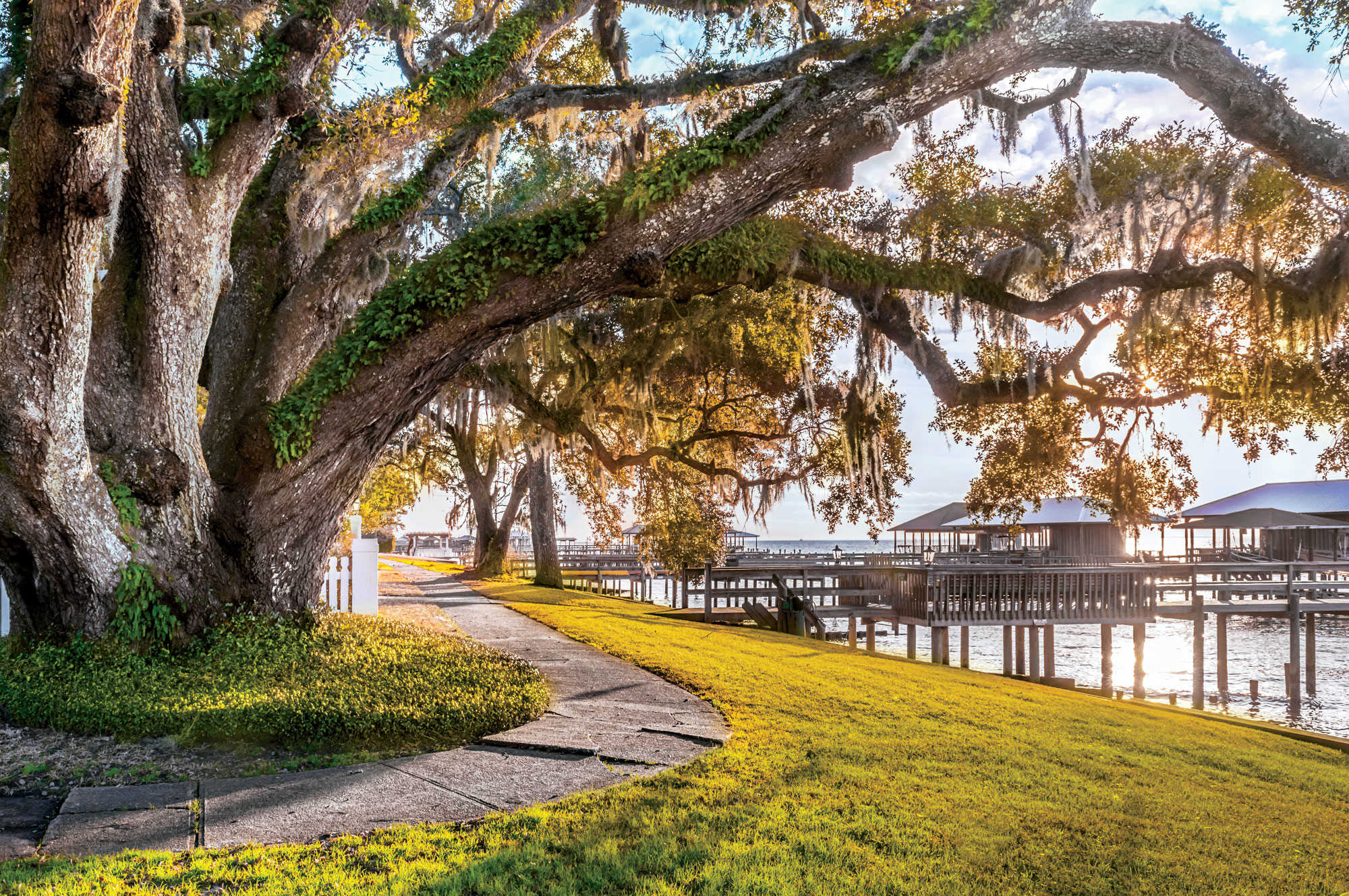 Please contact me if you have an interest in buying or selling in the great town of Fairhope…..
Jeff Nelson
IXL Real Estate – Eastern Shore
251-654-2523
jeff@livegulfshoreslocal.com