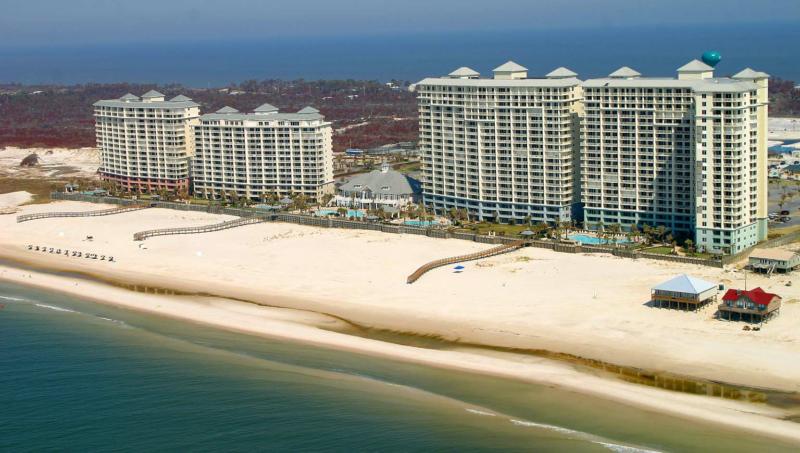 There are about 6 million people who come to our beaches in lower Alabama every year that need a place to stay, so the demand is there. Also, there are virtually thousands of condos and single-family homes that spread across our beautiful coast that typically meet the supply. For whatever personal reasons that a condo owner would want to sell in Gulf Shores or Orange Beach, we do have a constant flow of properties that come on the market that are perfect for the investor.
So, why would you want to invest in a condo in Gulf Shores or Orange Beach?
Demand - As mentioned above, our beaches are sought after by tourists, snow birds, new full-time residents, and second-home buyers from all over the country.
Supply - Whether you are just starting out with a 1 bedroom condo, a block off of the beach or want 4 bedrooms in Phoenix West II, there are always plenty of properties to look through.
Proven Results - With nearly every condo unit at the beach, I can get you figures from the most recent rental history for that property. If the property is lived in full-time, I can get you the history for the building itself. Either way, you will have a real good idea of what you can expect from investing in a condo in Gulf Shores or Orange Beach.
Real estate taxes - Many investors are drawn to Alabama for their low real estate taxes, which are some of the lowest (if not the lowest) in the country.
Profit - Well, this is the reason any of us would invest. We want to make money from our investment. Your Realtor will be able to give you actual records from the past rental history in order to help you make an informed financial decision. With so much demand, most investors make more money than they a spending (profit) in Gulf Shores and Orange Beach. However, higher rental incomes that come from tourists and snow birds are largely due to how updated the condo is, the view, amenities, etc.
As a Realtor for over 13 years, I've come to know many investors who want to capitalize on the mass amount of tourists who flood our beaches. In fact, real estate investing is so popular that there are folks who have their own Real Estate Investment Education business for the purpose of teaching people about rental properties.
What are your possible expenses when investing in a condo on the Alabama coast:
Sales price, of course - Depending on your budget or how much you are willing to spend, your condo purchase could range anywhere from around $100,000 to over $1,000,000. There is something for everyone here.
HOA Fees - Many condo investors that I run across don't realize that the bulk of the HOA fees that are charged (when buying a condo) consist of

insurance costs

that they would have to pay for anyway for a single-family home. The rest of the fees have to do with how many amenities that the complex offers and how many units are in the building.
Real Estate Tax - Although this is an expense, Alabama's real estate tax is one of the lowest in the country, which attracts many investors. Your real estate agent (me) can tell you exactly what the tax will be for any property.
Insurance - As mentioned earlier, "most" of the time insurance for your new condo is included in the HOA fees, but consult with your Realtor to be sure. Other insurance that you may want to purchase optionally is an HO-6 policy, which covers content and liability.
Assessments - Since, as a condo owner, you only own the interior space of the unit, there may be added costs from time to time to pay for other expenses on the outside like new windows, roof, re-paving the parking lot, or refinishing the pool. Most of the time, these special assessments are few and far between but, when this expense does come up, it is divided by all of the owners of the building.
Property Management Fees - If you decide to use a property management company, they will obviously charge you for their services, but they aren't all created the same. These fees could range from 20% to over 30% of the rental income, depending on your needs and the property. Some companies charge a flat rate and others charge a floating rate that could increase if you need a maintenance person visit your property for some reason.
Infrequent expenses that may occur:
Legal fees if you need to evict a tenant
Additional advertising costs
Repairs/maintenance if needed because of tenants damaging the property


According to Yelp.com, here are the top 10 Property Management Companies in Gulf Shores and Orange Beach:

White Shores Realty
3817 Gulf Shores Pkwy, Gulf Shores
251-968-4317
Gulf Shores Surf & Racquet
1832 W Beach Blvd, Gulf Shores
800-211-7892
Regatta Rentals & Sales
317 Gulf Shores Pkwy, Gulf Shores
251-948-4358
Coastline Management
229 E 20th Ave, Gulf Shores
251-948-7001
Island Winds East/Brett Robinson
333 W Beach Blvd, Gulf Shores
251-981-6901
Kaiser Realty
Highway 59 & Cove Ave, Gulf Shores
251-968-6868
Youngs Suncoast Realty & Vacation
866-606-7507
Brett/Robinson
3259 Gulf Shores Pkwy, Gulf Shores
251-968-7363
Bender Realty
956 W Beach Blvd, Gulf Shores
251-948-2651
Long Term Rental Group
3865 Gulf Shores Pkwy, Gulf Shores
251-967-1018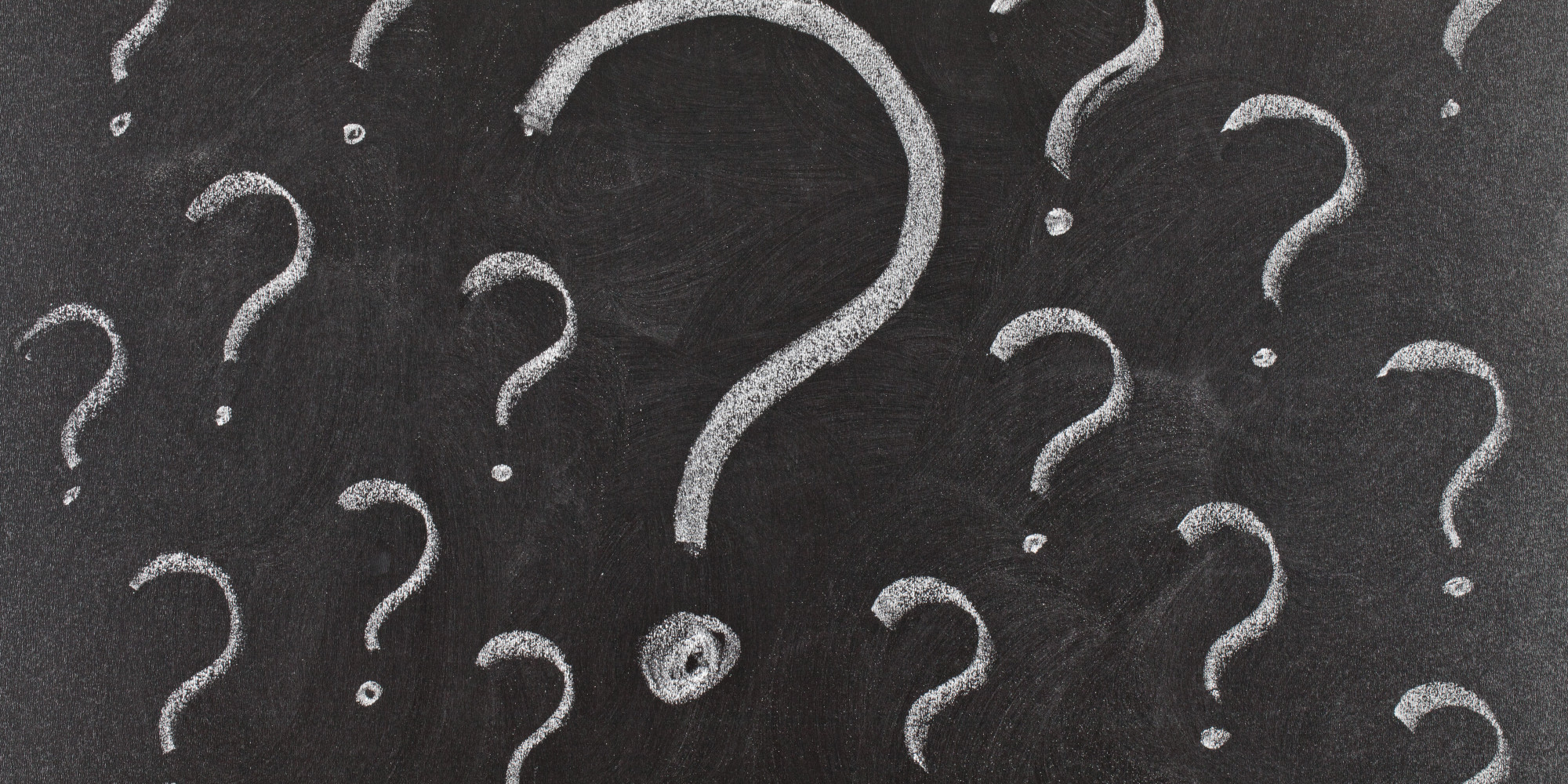 Questions to ask before investing in condos in Gulf Shores and Orange Beach:
What exactly do you want?
I know that since price ultimately determines this based on your budget, what are you really looking for? How many people do you want to be able to sleep? Most of the condos "for sale" in Gulf Shores and Orange Beach come furnished with sleeper sofas, so if you buy a condo with 3 bedrooms, you can easily sleep 8 there. Do you love high rises or prefer something closer to the ground? Do you want your condo close to other businesses, or do you prefer a quieter section of Gulf Shores like West Beach? Do you want a full southern view of the Gulf or peacefully situated on Little Lagoon?
If you're financing your purchase, what are the lending requirements?
Get with your lender to make sure that the condo complex is on the Fannie Mae approved list. If the association is having legal or financial issues, you may not be able to finance it at all. If it is approved (which is most of the time), the big question will be how much will you have to put down. A general rule of thumb for down payments is the following: 5% for full-time residence, 10% for second home, and 25% for an investment.
Could a new development be built nearby, causing you to spend more money in order to compete?
Although you may be able to ask more rental income for a newer and updated building, I believe that there is a tourist rental market for all of the properties here at the beach. People with all different size budgets come to Gulf Shores and Orange Beach who need a place to stay.
Does the condo building that you're buying in have a rental cap?
Sometimes the Homeowners Association has a limit to how many of the units can be rented vs. lived in full time. You can often find this occurs when you see the words "low density". If you are intending to rent your condo out much of the year, this is an important question to ask before you go under contract.
Is the building currently under litigation?
I always put certain verbiage in my contracts for buyers to cover this; however, this is important to know since a bank will probably not approve a condo that is under litigation. If you're paying cash, ask even more questions as to why.
What do the HOA fees cover?
Typically, fees cover insurance for common areas, association management, grounds keeping, reserve funds, basic cable, water, trash, and sewer. Your Realtor can get you a definitive answer concerning the building that your'e interested in but, in the meantime, check out this article that I wrote on the subject for condo fees in Gulf Shores and Orange Beach.
What about special assessments?
Special assessments are fees charged to all owners to cover repairs for the building or grounds. Before you go under contract, find out if there are any special assessments that are currently going on or scheduled for the future. The Homeowners Association will have a monthly meeting discussing financials and what's going on with the building, including special assessments. This information will be made available to you if asked. Just make sure you read over the documents before you sign on the dotted line.
Are pets allowed?
Many times we find that pets are allowed for owners but not for your tenants but, if this is important to you, be sure to ask.
Is there deeded beach access?
It's pretty obvious that our beaches and the Gulf are the major attraction to drawing in tourists. So, if you are investing in a condo in Gulf Shores or Orange Beach, deeded beach access may be an important issue for you. Of course, if the building is on the beach, you have access but there are many nice condo complexes that are across the street from the beach like Caribe Resort. Check to make sure that you have access to the beach if you have to cross the street. You and your tenants will appreciate it.
How well do other condos rent in your building?
In Gulf Shores and Orange Beach, this information is fairly easy to obtain. If a property is currently on a rental program, I can find out how much rent has been received year-to-date, as well as from the last year. Some condos, however, rent better than others due to upgraded kitchens, better furniture, nicer view, etc.
Will you manage the property yourself or use a property management company?
You can save roughly 25% by managing the property yourself by using a company like VRBO.com, but I've found that this works best if you live fairly close to your investment property or have someone that you trust nearby. Who's going to fix the backed up toilet or replace a light bulb? If you decide to work with a property management company, they have maintenance people to take of "issues," but they can be costly. Do your homework and interview several companies before taking the plunge. There are some property management companies that charge flat rates without any extra "gotchas."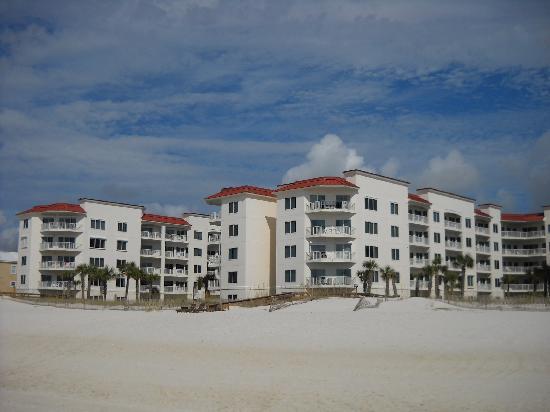 Are you thinking about investing in a condo in Gulf Shores or Orange Beach? Please contact me. We'll discuss your options, talk about the many options that are available, and then hit the ground running.
About the author: The above Real Estate information on Investing in a Condo - Gulf Shores and Orange Beach was provided by Jeff Nelson of IXL Real Estate – Eastern Shore. He can be reached via email at jeff@livegulfshoreslocal.com or by phone at 251-654-2523. Jeff has helped people move in and out of properties for over 13 years.
Thinking of selling your home? I have a passion for Real Estate and love to share my marketing expertise!
I service Real Estate sales in Baldwin County including the cities of Spanish Fort, Daphne, Fairhope, Foley, Gulf Shores, and Orange Beach.