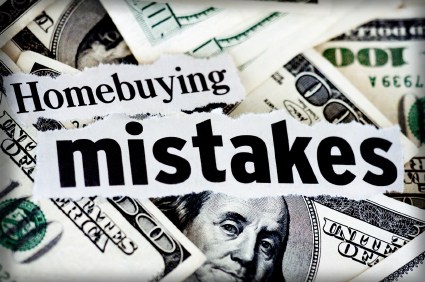 Most of us only buy about 3 homes in our lifetime, so it's no wonder that there are common mistakes that buyers make when they enter the real estate market.
Not Getting Qualified for a Mortgage First
This is, as the ole saying goes, putting the cart before the horse. Shopping for a home can be stressful enough without not even knowing what you're qualified for. It really doesn't take that long to speak with a lender to find your max loan limits. You may even be qualified for more than you want to spend. but you need to know before you go shopping.
It would be kind of depressing to fall in love with a home and not be able to buy it.
They Get a New Credit Card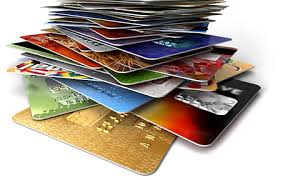 I think some people who are house hunting are in such a "buying state of mind" that they spend money that they normally wouldn't. If you're like most of America, you'll need the best finances possible in order to obtain a mortgage.
So, you don't want your credit score to go down, and you don't want your debt-to-income ratio to get worse. Resist the urge to add to your debt, especially after you have already been approved by a lender.
They Work with the Seller's Agent
So, you're driving around and see a great home for sale in a nice neighborhood. You call the agent from the yard sign, set up an appointment, and before you know it, you're under contract.
This is a bad idea. Most people don't realize that the listing (seller's) agent has a fiduciary relationship with the seller, not you. They are bound by real estate law to look after the best interest of the seller. This means that if you confide in the listing agent with personal information, they have an obligation to tell the seller.
The best option is to work with a buyer's agent who will only have your interests in mind and will work for you. You can't go wrong. The buyer's agent is paid by a commission split from the seller side, so there is no out of pocket expense for the buyer to get professional help and representation.
Showing "Your Hand" to the Seller
When negotiating an offer, there's a fine line between ticking off the seller with a low offer and letting the seller know how bad you want the home. This mistake could literally cost you thousands of dollars.
When I'm working with a client buying a home, I always tell the listing agent (in passing) that the buyer has a couple of homes that they like and they aren't desperate to have one over the other. I come up with a realistic offer based on the real estate market conditions and then negotiate from there.
Just remember, it's always best to keep tight-lipped if you happen to talk with the seller or their agent and save your emotions, thoughts, and feelings for the buyer's agent who is working for you.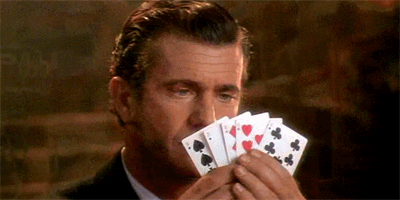 Unrealistic Timeline
Each time that we decide to move into another place we all have to time the process so that we're not homeless for a few days.
Unless you're paying cash for your home, the typical closing will take anywhere from 30 to 45 days. Foreclosures can take 60 to 90 days, and short sales are even worse. Your offer for a short sale could sit on the desk of the seller's bank for months before you even go under contract; then you would have the typical 30 to 40 days after that.
They Run Up Their Credit Cards
Yes I know, your baby girl has a birthday coming up, and you really want that pool table for yourself to go in the new man cave. Running up your credit cards could doom your chances of getting that man cave. Here's what happens when you run up your debt.
When your credit balances increase, your credit score decreases
When your credit score decreases, your mortgage interest rate increases
When your interest rate increases, your monthly payment increases
When your monthly payment increases, the amount that you can borrow decreases
Your baby girl will be fine not getting her new iPad this month, and she'll probably be happier in a new home anyway.
Champagne Tastes with a Beer Budget
We've all the heard the phrase, "house rich but cash poor." It's very tempting to overbuy on a house, especially if you qualify for more than you want to spend. Have a budget and stick with it. Cash is king!
Skipping the Home Inspection
This is a huge mistake that buyers sometimes make in order to save a few hundred dollars. There are many reasons to get a home inspection, but skipping the home inspection could cost you thousands of dollars down the road, even for new construction.
Here's another mistake. So your Uncle Jerry is a contractor and said that he would do the home inspection for free. This doesn't count. Sellers will want a licensed inspector in the home in order to negotiate for possible repairs afterward. Pay the $300 and have it done by a professional.
No Reserve Funds
Have you ever been house hunting and found several homes that you like?
Isn't it funny that we almost always end up picking the most expensive home out of the group to buy? The reasons for this are often pure. It's such a large purchase. We know we'll be in the house for years, etc. This being said, it's so easy in our minds to want to exhaust all of our money in order to get that "dream" home.
Resist the urge to eliminate all of your reserve funds, because there will always be some unexpected expense that will come up in the coming months after moving into your home. The water heater may go out, your car may decide to die, there is a sudden need for a privacy fence, and so on.
Neglect to Check out the Neighborhood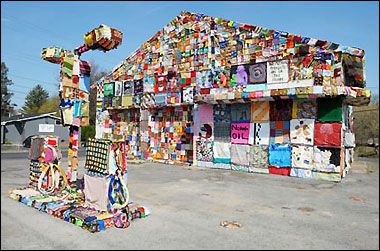 Buying a great house in a neighborhood that has an eye sore or other undesirables in it is kind of like falling in love with a girl who has a nightmare of a family.
Always remember that when you buy a house, you are also buying the neighborhood and this is especially important for resale purposes. Take the time to drive around. If something bugs you about the neighborhood, chances are it will bug future buyers as well.
They Get too Emotional
Buying a home is such a big deal that it's hard to keep our emotions in check, and they sometimes get the better of us.
Plus, there are many factors that can come onto the scene that could play havoc with your feelings. For instance, you make an emotional decision on a property because it has a beautiful backyard, but a year later you're miserable because the house is falling apart. You could find your dream home, only to have another buyer present a better offer than yours.
Stuff happens and we all should focus on what we need in a home and press on. Focus on what you can control and forget the rest.
They Make Other Large Purchases
Again, I think people get into a buying state of mind when house hunting. I've cringed so many times when my clients tell me that they just bought a new car or, yes, even a timeshare. Unless you're loaded, making large purchases while you're in the process of buying a home is a huge mistake.
Not only do you take a massive hit to your credit but you will probably dig into your cash reserves as well. Focus on the house for now, at least until you close.
Being Indecisive
Oh, the "fear of missing out on something better" is a plague. Some buyers find a home that they love, that meets all of their requirements, but yet still want to look at other properties. I can't tell you how many times that I have had clients do this.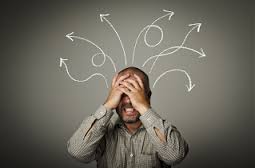 The problem comes when another buyer enters the picture and swoops the home that you loved out from under you. This could happen even in a slow market, because you have no idea who is out there with the same interests as you.
The remedy is to come up with a list of things that you want in your new home, go see the properties that match, and, when you find "the one," write the offer.
Dragging Their Feet
This is different from being indecisive. I had a client who lost a condo that they absolutely loved but, because the husband was so nonchalant about signing the offer documents, another buyer came in and made the deal. Of course, the wife was really ticked off and I'm sure hubby was in the doghouse for awhile.
If you find the right place and you know it, pounce on it. Don't waste any time. There's no reason for it.
They Think That Online Mortgage Calculators Give the Full Payment
Online mortgage calculators are great, but they only give you half of the equation. They calculate principal and interest but they have no idea what the taxes and insurance would be for your area. Your Realtor should be able to give you a good idea for this missing piece of the puzzle.
They Quit or Change Their Job After Going Under Contract
Once you get pre-approved with a lender, the only change to your finances should be positive not negative, if any at all. You basically should lead a boring life for those last couple of months while you're trying to buy a house: no new credit cards, keep your old furniture, eat at home, and don't change or quit your job (especially).
They Don't Consider Their Commute
Depending on your wants and needs, you may want to live out in the country or prefer a different school other than one that's close to where you live. Just remember that a 2-hour commute will get old after a while and the worst thing is, you'll be reminded about 5 days a week.
Not figuring in the commute time that it takes to get to work is a common mistake made by buyers, so take the time to figure it out including traffic, back roads, etc.
Too Much Faith is Put Into Online Home Values
Ugh. There are a lot of websites out there who do a disservice to buyers and sellers by calculating home values for their readers. Zillow is a culprit of doing this, and most of the time the values that they post are way off. There are so many variables that factor into how much a home is worth, and it would be impossible for sites like Zillow to know them all for every home that is for sale in the country.
Get with your Realtor to find a more accurate estimate of what a home is worth.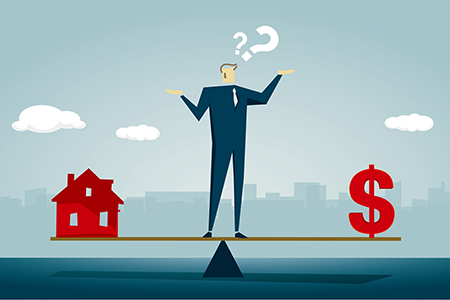 They Count on Appreciation
Real estate is cyclical. You have periods of time when home values increase and other periods of time when there is a correction in the market. Yes, over long periods of time, real estate historically appreciates, but you shouldn't bank on it for your home for the period of time you're there.
There are too many variables that affect home prices, so the best thing to do is to focus on the present and paying off your mortgage.
About the author: The above Real Estate information on Common Mistakes Homebuyers Make was provided by Jeff Nelson of IXL Real Estate – Eastern Shore. Jeff can be reached via email at jeff@livegulfshoreslocal.com or by phone at 251-654-2523. Jeff has helped people move in and out of properties for nearly 12 years.
Thinking of selling your home? I have a passion for Real Estate and love to share my marketing expertise!
I service Real Estate sales in Baldwin County including the cities of Spanish Fort, Daphne, Fairhope, Foley, Gulf Shores, and Orange Beach.