Since home prices differ so greatly all over the country, this article focuses on pricing your home or condo in Baldwin County, including the cities of Orange Beach, Gulf Shores, Foley, Fairhope, Daphne, and Spanish Fort.
Have you ever wondered why some homes sell faster than others?
Well, there may be several reasons, but the chances are good that the sale price has something to do with it. If you think about it, almost every home will have 3 or more prices: the price that the seller would like to get, the price that the buyer wants, and the final price that they end up agreeing on, which establishes the value of the home.
Let's first talk about what does not determine value....
What you paid for your home
How much you invested in your home
How much cash you need from the sale of your home
What you want from the sale of your home
What Zillow says it's worth
How long you've lived there
How many compliments that you've received on your home
What the appraiser says it's worth
What the tax assessor says it's worth
The truth is, the value of your home is always determined by a willing and able buyer who agrees with you on a price, compared to homes that are currently for sale in your marketplace. Value is how much a buyer is willing to pay for a property, along with how much a seller is willing to accept for it.
Pricing your home has 3 major parts: Science - Art - Negotiation
Science - A comparable market analysis is a technique that is used by Realtors that identifies homes that have recently sold, similar to yours, and near your property. This is the information that an appraiser would use to establish the value of your home.
Art - This is where "staging" comes into play. De-cluttering and de-personalizing your home plays a major role in attracting more potential buyers. In addition to staging, there are a number of things that sellers can do to make their home more attractive to buyers. Here's a Seller's Check List.
Negotiation - More than likely you will not get an offer that you're completely happy with. so this is when your Realtor goes to bat for you to get you the best possible price. It's been said that a successful negotiation is when both parties get something that they want.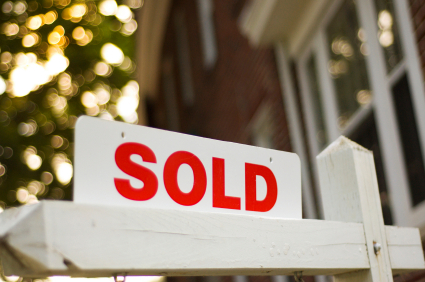 Rules to Follow When Pricing Your Home
Avoid pricing too high.
There could be an entire article written on this topic. Well, in fact, there is. Read the post that I wrote on The Dangers of Overpricing Your Home. In a nutshell, the closer you price your home to fair market value, the more buyers you will attract. When you overprice your home, you'll attract less.
Consider the psychological affect.
You never see an iPad for $500, but more than likely it's priced at $499. Listing your home for "just under the rounded price" is a really good strategy when pricing your home. Not only is a $199,000 house psychologically more attractive than a $200,000 house, there's also another factor. $1,000 will not make much difference to either the seller or the buyer, so why not appeal to more potential buyers?
What are the real estate market conditions?
Are you in a buyer's or seller's market?
What is the selling to list price ratio?
When pricing your home, it's crucial to know what the market is like in your area. The market usually shifts slowly, but it could vary from one city to the next. For instance, the Fairhope real estate market is still in a buyer's market as of this writing; however, just next door in Daphne , real estate conditions are starting to show signs of a seller's market. It's all about supply and demand.
Use comparable sales.
The value of homes go hand-in-hand with homes that have sold in your local area. The closer the better. For instance, Caribe Resort in Orange Beach is a large, very popular condo community that usually has many recent sales to easily compare with your condo, if you were selling there, of course. Using past sales to price your home is the "science" part of the equation.
Past sales and current active listings are not equal.
Many people make the mistake by looking online at other properties that are for sale and want to use those numbers to determine their listing price. What you won't see online is the actual "sold" price. That's the number that you have to use. As a Realtor, I have several tools to get you the actual figures of homes that have sold near you which will give you a more accurate figure to go by.
What is the condition of your home?
I have recently gone through this with a listing that I had in Gulf Shores. This condo was bigger than most of the others that are on the market, but it needed some updates. I priced it accordingly, and we had 2 offers in one day. Plus, the length of the time that the unit was on the market was about half of the time of other condos in the community. The one that was accepted was a full-price offer. The problem was not that we priced it low. The problem was that the others were priced too high. However, my client knew that it needed some updates and was being realistic. Know what you have and price it right.
Take major home improvements into consideration.
Not all improvements will bring value to your home. Simple improvements like painting, new carpets, or revamping the flower beds will build appeal and may attract more buyers, but an appraiser will never give value to it. Fixed property like new cabinets, counter tops, or an addition would bring value. Also, keep in mind that you won't realize every penny that you put into it for most projects. Look at this article on "Cost vs Value".
Don't forget about supply and demand.
Get with your Realtor (I'd be happy to help you with that for Baldwin County real estate) to get a better understanding of what is going on in your area. States differ from other states, counties differ from other counties, and neighborhoods differ from other neighborhoods. If supply is down and there is a lot of demand, prices go up. However, demand might not be the same in your area versus in a city just 10 miles away.
Have a contingency plan.
You should have a price range that you're willing to work with. If you're selling a home in Gulf Shores for instance, I already know that the average buyer is getting around 2% off of the listing price (as of this writing). If you think your home is worth $300,000, in our current real estate market you should expect an offer around $294,000, then negotiate from there.

I hope that you found this article helpful. I obviously am a Realtor in Baldwin County and want your business. Nearly every day I create pages that will be helpful to buyers and sellers and, yes, I want your business. Please contact me if you need anything at all regarding real estate.
About the author: The above Real Estate information on Guidelines for Pricing Your Home - Baldwin County was provided by Jeff Nelson of eXp Realty Southern Branch. Jeff can be reached via email at jeff@livegulfshoreslocal.com or by phone at 251-654-2523. Jeff has helped people move in and out of properties for nearly 12 years.
Thinking of selling your home? I have a passion for Real Estate and love to share my marketing expertise!
I service Real Estate sales in Baldwin County including the cities of Spanish Fort, Daphne, Fairhope, Foley, Gulf Shores, and Orange Beach.