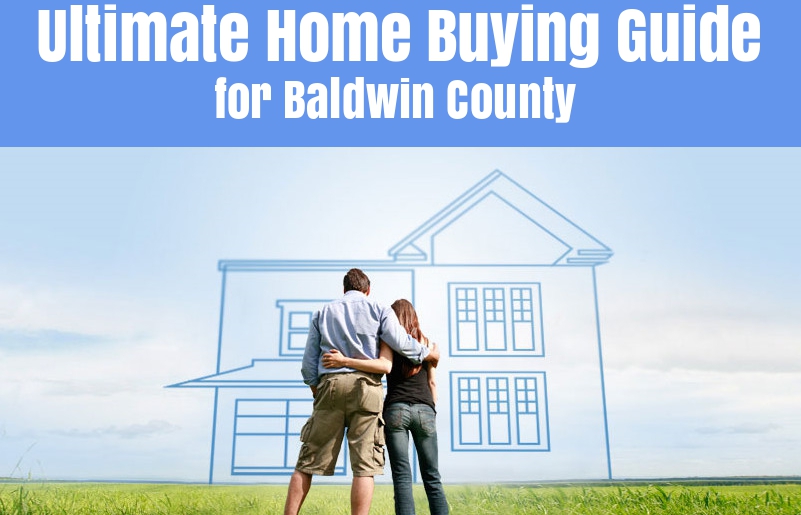 You may be a first-time home buyer or purchasing your 6th or 7th property. Either way, it's important to learn or get re-acquainted with all of the aspects that go into buying a home. Even though technology makes it easy to search for homes and gather other real estate information, buying a home takes a lot of careful planning and research.
As Bill Gassett talks about in the 7 Habits of Highly Effective Home Buyers, you can absolutely have the most effective home purchase by following just a few simple steps versus just "winging it". By following the steps below, you shouldn't be left with any questions about what to do next. This is a large article, so grab your favorite beverage and get comfy!
Below you will find an in-depth resource to buying a home, especially as it pertains to Baldwin County, AL.
Baldwin County includes the cities of Spanish Fort, Daphne, Fairhope, Foley, Gulf Shores, and Orange Beach.
The Ultimate Home Buying Guide


1. Getting Your Finances in Order
Before you hit the ground running to search for a new home, there are some crucial steps you should take regarding your finances.

-- Build Your Savings. Most people realize that there will be a down payment and closing costs, but there may be a question of how much? There are also other expenses that will arise when buying a home, so having a strong bank account is a must. Take a look at this article for a complete list of Common Expenses When Buying a Home.
-- Check Your Credit. We all know that lenders will want to find out your credit score and look into your history of paying your bills before you can obtain a loan. Lenders like to see scores from 640 to 800, but the higher score that you have, the better interest rate you'll get. Here's an article on Your Credit Score and the Mortgage Approval Process to help you better understand how your score can affect you.
-- Get Pre-approved for a Mortgage. This is an important step to take "prior" to searching for a home because who wants to fall in love with a home, only to find out that they don't qualify for it. Pre-approval is also different than pre-qualified. A pre-qualification is an estimate of what you can afford. A pre-approval means that a lender has checked your credit and has approved you as long as your documentation matches what you have told them. Benefits of getting pre-approved include: you'll know what you can afford and plan accordingly, you'll be taken more serious by the seller, and your lender will be able to identify other loan programs that may be better for you.

2. Identify Your Goals and Options

Because buying a home is such a huge and personal decision, there are a number of questions to ask yourself in the very beginning . . .

Why do you want to buy a home?
How much are you comfortable paying each month for a home?
Do you prefer city or rural living?
What are your "deal-breakers"?
What are your "must-haves"?
Do you want to be in the Spanish Fort school district or is Daphne okay?
How long do you plan on living in the property?

These are just a few questions to get you started but you get the idea. Once you answer these basic questions you'll be in a better position to research and plan more effectively.

3. Contact a Realtor
Purchasing real estate is a complex endeavor. Although it's very exciting to buy a new home, there are many "spokes in the wheel" that could sneak up on you if you're not paying attention. Purchase agreements, deadlines, scheduling inspections, title companies, lenders, and contingencies are all areas of expertise that an experienced Realtor possesses. Also, since this is a "Home Buyer's Guide", it's important to understand why you should work with a buyer's agent when purchasing a home.

If you are in the market to buy a home or condo in Baldwin County and you are not working with a Realtor yet, please contact me. All of my contact information is at the bottom of the page.


4. Start Looking for Your New Home
Now that you have your preliminary legwork finished, it's time for the fun part. Most of us at some point or another have looked at real estate listings online. You have your obvious mega real estate sites out there, and just about every Realtor who is worth their weight in gold will have their own website. Most of the time, these sites will tie directly into the local MLS system for the area you're searching. For instance, the site that you're on right now is a 930 page real estate website (and growing) for Baldwin County, and you can search for properties on every page. Here is a quick link to search for homes anywhere from Orange Beach to Spanish Fort.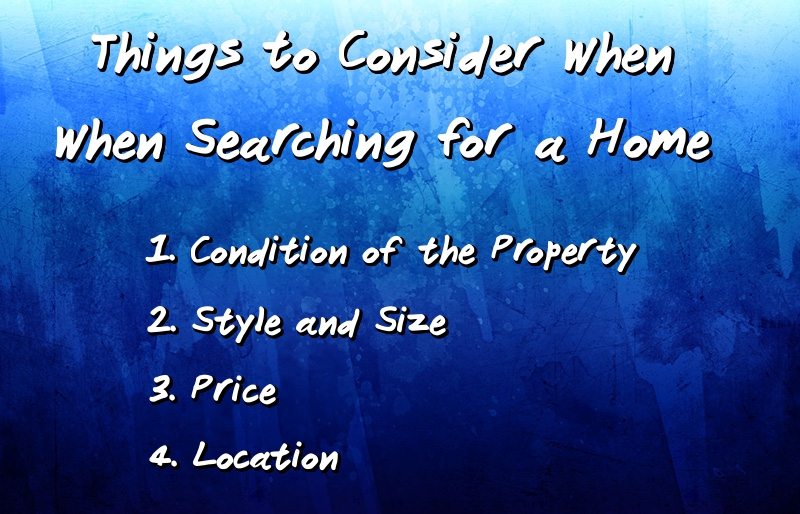 -- Condition of the Property
Are you looking for a move-in ready home or do you not mind doing a little renovating? Chances are you won't find a house that's absolutely perfect, even if all you have to do is paint the walls. You will, however, want to identify how much you are willing to tackle in order to make your house a home. Cosmetic issues are usually not a big deal, but be sure to take note of any major issues that could be costly. They include: electricity, HVAC, foundation, the roof, and bad odors.

-- Style and Size
Are you only considering single-family homes, or could a condo work for you? There are also other factors to consider. In Baldwin County, you'll find home styles like Traditional, Craftsman, Acadian, Creole, Contemporary, French Country, and Cottage. For instance, in Fairhope, builders have picked up on the fact that buyers are really liking the Craftsman style homes so they are building according to the demand.

Is square footage important to you? Is there a particular number of bedrooms that you need? Some may say that bigger is better when it comes to real estate. Every family and every property will be different. Think about what's important to your family and their needs. Think about how much space that you can live with and how much would be wasted.

-- Price
At this point you've been given a figure by your lender for what you would qualify for in a mortgage. Sometimes people qualify for more than they need to spend. So, have your lender figure out how much your payments would be for PITI (principal, interest, taxes, and insurance). There is a ton of online mortgage calculators that you can use, but they only give you principal and interest. You will also have to figure in home owner's association dues and flood insurance, if applicable.

-- Location
Do you want to live on a golf course? Have you always wanted to be near the beach in Gulf Shores? Again, what's important to you? On the other side of the coin, consider possible hindrances like living near power lines, behind an interstate, or in an area that floods really bad. Also, you may prefer the country life instead of living in the city. Baldwin County has a wide variety of homes for sale with both options. Check out the Pros and Cons of Rural Living.

So, you have your reasons to buy, you're finances are good, and your parameters are set. Now, it's time for you and your Realtor to start looking at properties. Once you have targeted several that interest you, your Realtor will make all of the arrangements to view the properties.

5. Making an Offer and Negotiating
You've found "The One" and now you're ready to move on it. Making an offer on a home has 3 major parts, much like a marriage: One part love, one part legalities, but it all starts with one part proposal. Here are some of the major aspects of making an offer and the purchase agreement.-- What are the Market ConditionsThis is the "science" in real estate. The first thing that I do when a client tells me that they're ready to make an offer is to research the market data to see how the seller priced the home to begin with. This is done by finding homes that have recently sold that are similar to the home that you want. On a broader scope, I analyze the real estate market conditions for the entire area. For example, at the time of this writing, Daphne is in the beginning stages of a seller's market, while Orange Beach is still in a buyer's market for single-family homes. This is good information to have when figuring out a good price to offer. Read this article on Understanding Real Estate Market Conditions.-- The ContractThere are a few things that make a contract binding which include: an offer price, terms of financing, timelines, disclosures, consideration, contingencies, and signatures from both parties. Consideration equals "earnest money". Whenever you buy a home, you will have to pay some type of consideration as good faith. This money will sit in escrow until closing and you will get credit for this amount at closing as long as you don't default on the contract.Contingencies are a vital part of a contract. In laymen terms, a contingency is a provision for unforeseen events. In other words, a home inspection contingency is an event that takes place in order for the sale to be completed. A buyer could walk away as a result from the findings of the inspection of the home. Contingencies in the contract deal with financing, a home inspection, termite inspection, and any other provision the buyer wants to include in the contract.-- Negotiation We call this "meeting of the minds" and this is the "art" of real estate. As I mentioned earlier, there are usually 3 sales prices: your price, the sellers' price, and the price that you both agree on. When you're working with a seasoned buyer's agent like myself, you will have someone who will fight for every nickel on your behalf. You will also have someone who has an understanding of the market as it relates to repairs from the home inspection.
6. Securing Your Financing
In our Alabama contracts, we have a specific amount of time from the date of the executed contract to get fully approved by your lender. This is the time to get your lender everything that they need. This is the time to finalize your down payment, interest rate, and any other provision that the lender needs from you.
7. Closing the Deal
-- Title Search
What is a title search? In real estate business and law, a title search or property title search is the process of retrieving documents evidencing events in the history of a piece of real property, to determine relevant interests in and regulations concerning that property. Basically, a title search is an examination to determine the proper ownership of a property.
-- Final Walk-Through
Usually the day before closing, you and your agent will "walk through" the home that you're about to purchase to make sure that agreed upon repairs have been made and that the home is in the same or better condition as when you viewed it when you made an offer.
-- Closing Day
Typically, on the Closing Date, you'll go to the title company's office to verify and sign all the paperwork required to complete the transaction. The settlement will include paying your closing costs, legal fees, property adjustments, and transfer taxes. At that point, you'll receive the property title and copies of all documentation pertaining to the purchase. Although technically you won't own the home until it's recorded at the court house, you will get keys to your new home after all paperwork has been signed.

When purchasing a home, there are a number of terms that you may not be familiar with. Here is a list of terms that will be helpful:
Abstract of Title - A historical summary of public records that relate to the legal ownership of a property from the first transfer of property to the present.
Adjustable Rate Mortgage - An "ARM" is a variable rate loan that has an interest rate that changes over time.
Amortization - The process of reducing debt through scheduled fixed payments at regular intervals over time.
Appraisal - An estimate of value from a professional appraiser based on recent, local real estate market data.
Assessed Value - This is totally different from appraised value. This is value placed on the property from the town or city for the purposes of determining property taxes.
Closing - Also known as "Settlement", this is the big day, when the transfer of title from one owner to another occurs. The buyer and seller meet either at a title company or their lawyer's office to sign all final paperwork.
Closing Costs - Costs to the buyer that include taxes, title insurance, points, appraisal, and legal fees. For a complete list of possible fees for buying a home, read Common Expenses When Buying a Home.
Contingency - As talked about above, a contingency is a condition that must take place in order for the contract to become complete.
Counter Offer - This happens when the seller rejects your original offer to purchase property but enables future negotiations toward a mutual agreement on price.
Conventional Mortgage - This mortgage is not insured by the government, like a VA loan, and has a fixed rate. A conventional mortgage is the most common real estate mortgage loan.
Debt-to-Income Ratio - A way that lenders measure the ability that an individual can manage their budget and pay their debt. It's calculated by dividing the monthly recurring debt by gross monthly income.
Down Payment - Down Payment requirements vary depending on your loan type and could range from 0% to 25%.
Earnest Money - Also called "consideration", a buyer must pay a certain amount when purchasing a home. There is no standard for what the amount should be, but there are customs for the area that you live in. Overall, the seller must agree to the amount of earnest money that you agree to pay. The higher the amount of earnest money shows sincerity in the purchase of the property. On the other hand, should the transaction fall apart and you as the buyer do not default on the contract, you will not lose your earnest money deposit.
Equity - Equity is the value of home ownership minus what you owe on the property.
Easements - The right to use another person's land for a specific use.
Escrow - An account by a third party where are funds are held.
Fixed Rate Mortgage - A mortgage where the rate does not change.
Home Inspection - Purchased by the buyer, a home inspection lists all of the aspects of a home, good and bad, regarding the foundation, electricity, plumbing, the roof, structure, and HVAC. You can also read Why You Should Get a Home Inspection here.
Homeowner's Insurance - Property insurance that protects against damage to the home and also protects against accidents on the property.
Lien - A claim on a property for the payment of debt.
Market Value - Market value is the amount that a buyer is willing to pay for a property and a seller is willing to accept. This has nothing to do with appraised or assessed value.
Mortgage Insurance - This insurance is required if your loan is greater than 80% of the appraised value of the home and is often referred as PMI (Private Mortgage Insurance).
Possession Date - One of the aspects of a contract is the date that is established when the buyer takes possession of the property. This date typically occurs the day of closing.
Pre-Approval Letter - Notification from your lender that you are approved for a loan based on the information that you provided. This information is verified later by documents proving what you have told the lender.
Principal - Principal refers the amount of money that you borrowed, not including interest on the loan.
Purchase Agreement - A contract between the buyer and seller in which both parties agree on a price for a particular property, including all disclosures and contingencies.
Title - The right to own property. A clear title means that you have the right to property that is clear of any and all defects.
Title Insurance - A policy that guarantees the accuracy of the title search and protects lenders and the homeowner from future legal problems concerning the title.
Truth in Lending Act - "The Truth in Lending Act (TILA) of 1968 is United States federal law designed to promote the informed use of consumer credit, by requiring disclosures about its terms and cost to standardize the manner in which costs associated with borrowing are calculated and disclosed."
Title Search - A historical review of legal documents that relate to the overall ownership of the property. A title search will uncover in "clouds" on the title that are also referred to as claims or encumbrances.



Yes, this a huge question to consider and there are so many variables to think about when making such a big purchase. For the most part, Baldwin County is in a buyer's market, meaning that there are more homes for sale than there are buyers. This is a market that favors the buyer, typically getting the buyer around 2%-3% off the list price. However, I study the numbers on a weekly basis, and the real estate market in Daphne is slowly moving into a seller's market.

Baldwin County is very attractive and more buyers are entering our real estate market every day. For instance, when there are 88 closings during the "winter" in Spanish Fort (which is one of the smallest cities in the county), that should tell you something. Most people buy for fear of loss. They fear having to pay more for a property if prices continue to rise and they fear losing money if they don't buy and want to sell later (taking advantage of appreciation).

The good news is that, if you're working with a highly qualified Realtor who knows the area AND the real estate market in Baldwin County, you can take advantage of the great homes that are for sale here and get the best price possible.
If you are thinking about buying a home in Baldwin County versus renting, there are responsibilities that come into play that you don't have to deal with while renting: mortgage, homeowner's insurance, taxes, repairs, and maintenance. However, there are also a number of advantages as well.
Advantages of Home Ownership:
Historically, you will lose money renting. Why not build your own equity in a property versus paying for your landlord's retirement plan? Time does play a role in this. If you're only planning on staying in a place for a year or so, you are probably better off renting, but if you are planting your feet for a few years or longer, buying is probably the way to go.
There are obvious highs and lows, but over time real estate has been proven to be a solid financial investment. This happens through building equity which occurs in two ways. You build equity by simply making your monthly payment. A portion of your payment goes toward reducing the amount you owe, creating a form of a savings account. You also build equity by appreciation (when your property increases in value due to the demand in your area).
Tax advantages include writing off mortgage interest and property taxes. In the early years of your mortgage, interest makes up the bulk of your monthly payment, which can be a substantial tax deduction for you.
You're building a solid credit history. With every payment made on time, you are proving your credit worthiness to lenders in the future for other loans.
You have the freedom to make the house your home. Not being able to do to the house what you want can be a major downside to renting. When owning, you can have the type of pets you want (most landlords who do allow pets specify how many you can have, what type of pet you can't have, and even what weight the pet can't be over). When owning, you have the freedom to add physical structures like a pergola or a shed. You can change out flooring or cabinets or basically anything that you want.
Pride of ownership

Do You Qualify to Buy a Home?
There are many renters who actually qualify to buy and don't even realize it. As a matter of fact, most of the property management companies in Baldwin County perform a credit and criminal background check for everyone who wants to rent through their company. Mostly, their credit requirements are very similar to what you would need if you wanted to purchase a home.
Another preconception involves the down payment. A lot of renters think that they need a 20% down payment in order to purchase. There are many loan programs that are available ranging from 0%-5% that would cover most home buyers.
If you're considering buying a home versus renting one, you should give a mortgage broker a call to see if you do, in fact, qualify. At least, you will know.


Well, if you're paying cash for your home, feel free to skip this section. but for most of us, securing a loan for your next purchase is one of the first crucial steps in buying a home.
Know Your Options
With all of the banks, credit unions, and finance companies out there, it may seem overwhelming on who to work with on your mortgage. Couple that with the plethora of loan programs that are available.
Choosing a mortgage company and loan officer is one task where you should definitely do your "due diligence". Just like in any field (including choosing a Realtor) there could be someone who may not have your best interests in mind when buying a home. So, you'll want to find a reputable company and work with an experienced loan officer. Asking referrals from friends, family, and your real estate agent are great ways to find a great mortgage lender for you.
Also, with a few clicks of the mouse, you can get ahead of the game by getting a better understanding of the basic loan options that are available. For instance, here is an article I wrote regarding USDA loans.
Take a Sincere Look at Your Financial Situation
Many buyers are actually qualified for more than they want to spend, so "resist the urge to splurge". I referenced this article earlier but be sure to read Common Expenses When Buying a Home. Although online mortgage calculators are great, they don't tell the whole story.
After you have determined what you are qualified for and what you are comfortable spending every month, put your needs first and your wants second. The rest will fall into place.
Your Basic Mortgage Options
With all of the options that are available when buying a home, loans fall into two categories:
Fixed Rate


The main advantage of a fixed rate mortgage is your first month's payment will be the same as the payment of the last month of the loan. and this consistency makes it easier to plan your expenses for both the short term and long term. The downside is interest rates could go down after you have already locked in your rate.

With a fixed rate, you can also have different terms: 15-year term and 30-year term. Shorter term loans usually have a lower rate than a 30-year term, but your monthly payments will typically be higher.

Adjustable Rate Mortgage (ARM)


Your interest may go up or down based on an index and is typically lower than a fixed rate in the beginning. However, if the rate does increase, you may be paying more than if you had a fixed rate.
Apply for Your Mortgage
Prior to this step, you should have already been pre-qualified and pre-approved by a lender. This should be one of the first things you do before you start looking at homes. Once you have found a home and have gone under contract, you will want to finalize your mortgage application with your lender.
There are 10 sections in the mortgage loan application:
Type of mortgage and the terms of the loan
Information about the property that you want to purchase and the purpose of the loan
The borrower's information
Employment information
Your monthly income
Your assets and liabilities
Details of the transaction
Declarations - Any issues or problems that could affect your finances
Acknowledgement and Agreement - Your signature and promise that everything you've said is true
Information for Government Monitoring Purposes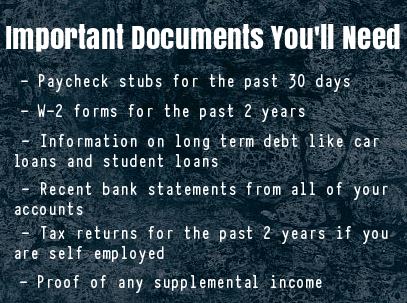 Could you change the light fixture in your bedroom? You probably could, but wouldn't it make more sense to hire an electrician to do the job? The same thing goes for real estate. By working with an experienced real estate agent, you get the expertise and knowledge of someone who studies, researches, and works in their real estate market every day.
Here is what you should expect when you hire an agent when buying a home . . .
Real Estate Market Expertise
As mentioned earlier, there is a lot of science that goes into buying a home and many things to consider.
Why are homes selling quicker in one neighborhood than another? What are the "correct" prices that properties sold for in an area?
Are buyers getting below list price on their contracts?
What are the best schools?
How about restaurants, shopping, and things to do?
What builders have the best reputation?
These are just a few of countless ways that a seasoned agent can help you in the real estate market.
Stay on Top of the Market and Schedule Tours
A good buyer's agent will nail down exactly what your needs and wants are regarding your next home. They will find out what your deal breakers are. They will set up a saved search through the MLS system using your criteria, so you are notified daily of any new listings that are good possible matches.
Your Realtor will schedule appointments for the homes that you want to see and view them with you. Realtors are a great second set of eyes who are looking out for your best interests.
Negotiating Skills
Not only will you have someone negotiate for you on your behalf, they will also work to save you every penny, while still enabling you to not lose the deal.
Knowledge of Real Estate Law
Realtors aren't lawyers (most of the time), but they specialize in one field and are familiar with contracts and the legalese that the average home buyer is not. In addition to contracts, contingencies, and disclosures, there are other factors like Federal Fair Housing Laws that are always present when buying a home.
They will educate you about Buyer Agency and reveal their professional responsibilities to you which include complete accountability, loyalty, confidentiality, obedience, and disclosure.

Referral Networks
One aspect of working with a real estate agent that most people overlook is the team of other professionals who they work with to create a smooth transaction for their client. You will have instant access to pros who the agent has worked years to build, like home inspectors, lenders, appraisers, and title companies.
For instance, if you are getting a mortgage, a Realtor can help you explore your finance options. If you don't already have a lender in mind, they can usually recommend a few top notch loan originators to help you make the best decision.


Where studying real estate markets in order to come up with a proper price for a home is the "science", negotiation is part of the "art" of real estate. As you'll see in a minute, negotiating a price for your next home can involve quite a bit of creativity. This is yet another reason to have a savvy Realtor on your side who has years of experience dealing with various transactions.
First and foremost, negotiating has everything to do with what kind of market you're in -- a buyer's market or a seller's market.
Buyer's M

arket

- A market where there are more listings or inventory than there are buyers. Buyers typically are able to negotiate a lower price than list price due to the fact that demand is lower. This market obviously favors the buyer and prices will trend down.

Seller's Market

- When supply is lower than demand, you'll have a seller's market. You will often find sellers getting their asking price or even more through a bidding war. There is always an upward pressure in pricing in a seller's market.
As of this writing (5/17), of the 6 major cities of Baldwin County, Daphne is the only one who is showing signs of being in the beginning stages of a seller's market. Here are a few strategies to consider when buying your next home:

The Meeting of the Minds - Striking a Balance
I've always heard that a successful negotiation is when both parties get something they want. As a buyer, you never want to show your cards. Meaning, don't give yourself away to the seller by letting them know that you are highly motivated to purchase. Be excited to your Realtor, but let him/her do all of the talking.
You want to strike a balance between appearing qualified and serious but not too eager. Some of the ways to do this are:
Be pre-approved through a reputable lender or have a cash offer.
Offer a decent "Earnest Money Deposit".
Do not have a "Home Sale Contingency", which means that you don't have to sell a home first before buying.
Don't low-ball but make a good offer with room to negotiate.
The more leverage that you have, the more the seller will not want to lose you and you will likely get a better price for the home.

Understand the Seller's Needs
When I'm working with a buyer, I try to find out what the seller's motivations and needs are in order to get my client the best possible price. For instance, the seller may lower their price if the buyer is willing to work with the seller's preferred closing date. It's never a good situation when one party gets everything and the kitchen sink. By working with the seller's needs, you have a higher probability of getting a lower price.
There's More to Negotiating Than Just Price
When buying a home, both parties are typically focused on one thing, price. However, there are a number of factors in the transaction that could actually work in the buyer's favor, saving money outside of the sales price. Here are a few things to consider:
An all-cash offer
The amount of earnest money or good faith deposit you offer. Offering a higher amount shows seriousness and may help the seller budge on price.
Closing dates
Have personal property included as part of the sale, like furniture, décor, or a hot tub.
Payment of attorney fees
Payment of the title search and title insurance
Payment of repairs ordered by the lender
Payment of the survey and recording fees
Payment of utilities or taxes
The bottom line is everyone is shooting for the same goal, the transfer of title from one person to another. Knowing all of the aspects of negotiating an offer can work in your favor. Work with your Realtor and get everything in writing.



I hope that you have found this guide useful. If you are considering buying a home or condo in Baldwin County, please call me. I'll find out what your needs are and we'll hit the ground running.
About the author: The above Real Estate information on Ultimate Home Buying Guide - Baldwin County was provided by Jeff Nelson of IXL Real Estate - Eastern Shore. Jeff can be reached via email at jeff@livegulfshoreslocal.com or by phone at 251-654-2523. Jeff has helped people move in and out of properties for nearly 12 years.
Thinking of selling your home? I have a passion for Real Estate and love to share my marketing expertise!
I service Real Estate sales in Baldwin County including the cities of Spanish Fort, Daphne, Fairhope, Foley, Gulf Shores, and Orange Beach.