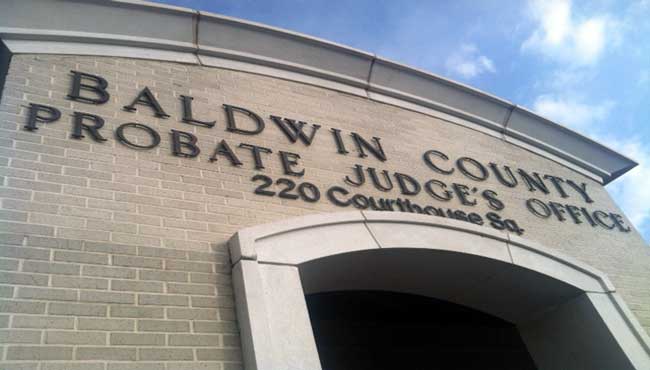 Vehicle Registration
Includes cars, trucks, trailers, motorcycles, and motor homes. New Alabama residents must get their vehicles registered within 30 days of moving here. The state requires automobile insurance but has no vehicle inspection requirement. In addition to the addresses below, you can renew online.
Driver's License
License must be obtained by new residents within 30 days. If you are licensed already in a different state, you must bring your current license, social security card, and pass an eye exam. All others must pass a written, road, and eye exam. The cost for renewing your license is $36.25. Go to this link to find what documentation that you must bring with you for all driver's licenses.
Where to go for both registration and licenses:
Bay Minette
220 Courthouse Square
Bay Minette, AL 36507
(not in courthouse)
251-937-0260
Fairhope
1100 Fairhope Avenue
Fairhope, AL 36532
251-990-4645
Foley
201 East Section Avenue
Foley, AL 36535
251-972-6845
Robertsdale
Central Annex
22251 Palmer Street
Robertsdale, AL 36567
251-970-4098
Boat Registration
Fees are based on the boat length. You can also renew online here.
Call 251-943-5061 with any questions.
Marriage License
You must bring with you a government issued photo I.D. Although the legal age to marry in Alabama is 18, you can marry as young as 16 with both parents present and with written consent. The fee for a marriage license is $70. Here's where to go:
Bay Minette location only
220 Courthouse Square
Bay Minette, Alabama 36507
251-937-0260
Hunting and Fishing
Residents and non-residents between the ages of 16 and 64 must obtain a fishing/hunting license to hunt or fish on all private or public land and waterways. For fishing the fee is $13.10 for freshwater and $23.00 for saltwater. You can get your license here or at any of the probate offices listed above.
This information was brought to you by Jeff Nelson of Bellator Real Estate & Development. Please contact me if you are considering buying or selling a home in Baldwin County.
Jeff Nelson
IXL Real Estate – Eastern Shore
251-654-2523
jeff@livegulfshoreslocal.com