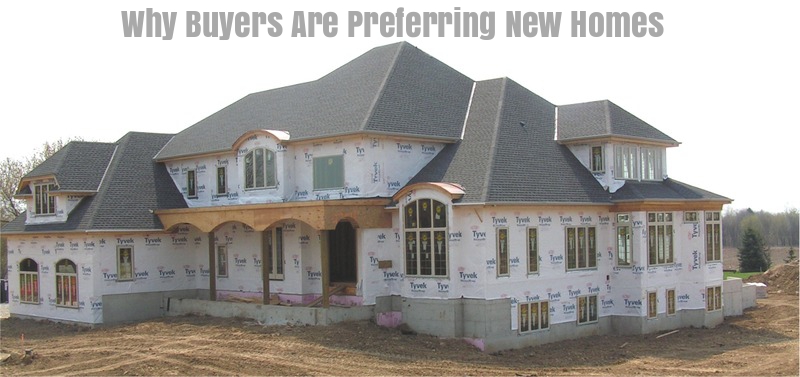 The growth in our area of Baldwin County is exploding. Just when you thought there wasn't any more room, we're seeing brand new condo towers erected in Gulf Shores and Orange Beach due to the continued excitement of tourism. On the other hand, the rest of the county is quite rural with a ton open land. This has brought about many new subdivisions that are popping up on a yearly basis.
There are many reasons for the sustained growth of lower Alabama, but one reason in particular is the price of homes here. Compared to many other coastal areas in the country, home prices are much lower, which makes buying a home in Baldwin very attractive, even with new construction.
Here's a list of why more and more buyers are preferring new homes.
You are the Designer
It's exciting to be able to design your home from the very beginning. From choosing your own carpet color to picking out the cabinets, you are able to reflect your own style versus settling with someone else's taste. Many builders will also allow you to even choose from various styles of lighting, fixtures, and paint colors.
Create a Floor Plan That is Right for You
The flow of your home is always taste-sensitive. A lot of buyers do love open floor plans, but there are some who prefer separated rooms. Also, there may even be rooms that you wouldn't even use, such as a formal living room. This was the case in one of the homes I owned. We had a formal dining room that we never used (at all). It would have been much more useful for us to knocked out a wall and have a larger kitchen. How nice would it be to be able to meet with a builder and design the home that is perfect for your needs?
Save Money Through Energy Efficiency
People are much more conscious today about energy and its affect on our surroundings and homes. So, as building and construction evolves (like everything else) builders are meeting the need of the demands of home buyers. Today's new homes are more energy efficient than homes built even 5 years ago. Whether it has to do with double pane windows or a new technology in insulation you are more likely to save money by buying a brand new home.
Brand New and Under Warranty
You get a high level of "peace of mind" when you buy a home that is brand new. You're able to spend many years with little to no stress worrying about what problem will spring up that will hit you hard in your wallet. I always recommend my clients order a home inspection when they buy an older (or new) home because they need to know what kind of life expectantcy is on every component of the property. The caveat is having the actual structure, products, and appliances all under warranty.
Overall Better Comfort and Air Quality
As mentioned earlier, construction is in a constant state of evolving to give home owners the best possible levels of comfort when it comes to heating and air conditioning systems. New building codes have been developed to insure state of the art systems are in place that were not available 10 years ago. The result: year around comfort with better quality of breathable air.
Low Maintenance
Buying a new home will allow you to take advantage of new technology in building materials which will save you a lot of time and money in the future. Your "honey do" list for the weekend just got smaller.
Safety Standards
Technology and new building codes have also improved to insure that your new home will be safer to live in. State of the art circuit breakers, carbon monoxide detectors, hard wired smoke detectors, and even garage door openers with infared beams are all examples of components that are standard in today's new homes.
Community Amenities
Many new master planned communities today are developed with amenities such as pools, a clubhouse, walking trails, and tennis courts. Although you will have to pay an HOA fee, most people feel that the benefits far outweigh the cost.
There's Something About That New Home Feel
That first day that you're actually moving in, you know that you are living your dream and not someone elses. You don't have to worry about changing out all of the tired light fixtures, replacing the old carpet, or even removing the overly used appliances. Your home is all new according to your tastes and is all yours.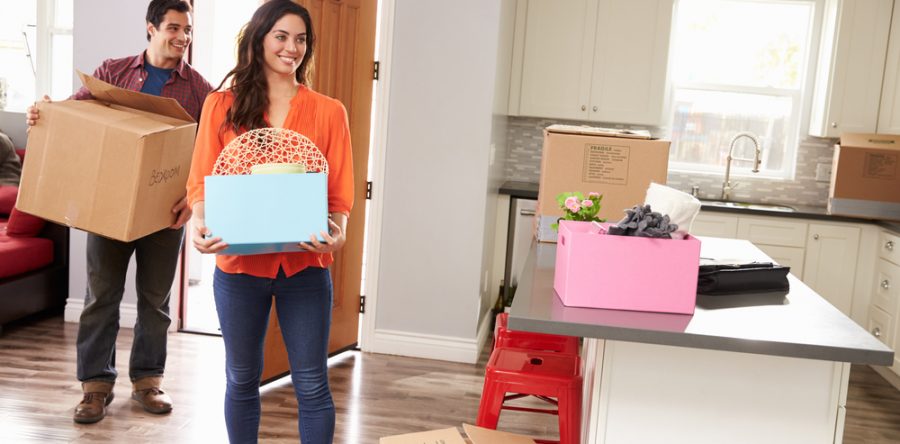 Although buying a new home sounds very enticing, I always like to give both sides of the story so my clients can make the best decision for such a major purchase. So, here are some of the drawbacks with a new home that some buyers may want to consider before making the big move.
New homes typically costs more than older properties.
Builders normally put the "top shelf" products in the model so as you design your home, your costs can really add up.
I think that most buyers would prefer neighborhoods that look established with mature trees. However, many brand new subdivisions today are developed on open land that will take years to grow into a naturally charming area.
Depending on the area and the builder, many new homes today do not have the architectural details that some older homes possess.
We often find that older homes seem to have larger lots so if having a big yard is important to you, you may want to consider this.
We have a number of excellent builders with great reputations from Spanish Fort to Orange Beach. If you are considering buying a new or existing home in Baldwin County please contact me.
About the author: The above Real Estate information on Why Are Buyers Preferring New Homes Versus Pre-Owned was provided by Jeff Nelson of eXp Realty Southern Branch. Jeff can be reached via email at jeff@livegulfshoreslocal.com or by phone at 251-654-2523. Jeff has helped people move in and out of properties for nearly 13 years.
Thinking of selling your home? I have a passion for Real Estate and love to share my marketing expertise!
I service Real Estate sales in Baldwin County including the cities of Spanish Fort, Daphne, Fairhope, Foley, Gulf Shores, and Orange Beach.