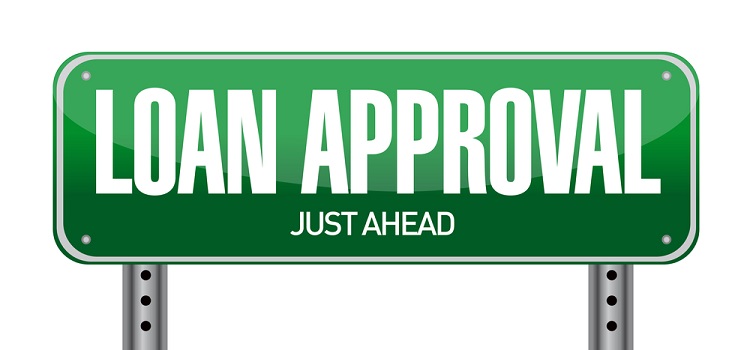 Every year the National Association of Realtor puts out their Profile for Home Buyers and Sellers giving us a great snapshot and pulse of the real estate industry. For 2017, the survey shows us that 88% of home buyers acquired a mortgage to purchase their home. Getting pre-approved is one of the first steps in buying a home because you'll need to know how much you can actually afford. I know this sounds obvious but I talk with quite a few buyers who want to look at houses and they haven't even spoken to a lender yet. Think about it, how bad would you feel to fall in love with a home only to find out that you don't qualify for it?
So, what's the process?
Getting a mortgage loan is actually a 3 step process: pre-qualification, pre-approval, and full approval. Yes, there is a difference between pre-qualification and pre-approval. If you thought they were 2 interchangeable words, you are not alone.
Pre-Qualification
This is the initial step in the process and is done by speaking with a loan officer over the phone or even by filling out some information on the lender's website. At this point you give your basic information including your name, income, approximate debt, and social security number so they can run your credit. However, other than your credit score, nothing is verified and backed up with documentation to get pre-qualified. The lender is determing your potential buying power based on the information that you are telling them.
Pre-Approval
Getting pre-approved is much more formal and comprehensive. You'll actually fill out a mortgage application and supply the lender with your tax return, W2's, bank statements, and all other important documentation. This is when the lender actually verifies what you told them to get pre-qualified. From this information, your lender can actually tell you what loan amount that you're qualified for in order to buy your new home. Some people are surprised that they are qualified for more than they want to spend.
Another reason to get pre-approved has to do with the seller. Most of the time when an offer is submitted to the seller for their home, a copy of the buyer's earnest money check and pre-approval letter will be included. If the listing agent is doing their job to the fullest, they'll advise the seller if the letter is only a pre-qualification letter. This tells the seller that the information given to the lender has not been verified, which may give the seller an uneasy feeling about the buyer's offer. A pre-approval letter will tell the seller that you're serious and ready to buy.
You also get another advantage to getting pre-approved early on in the process of finding a home. Being pre-approved will allow you to act quickly, especially in a competitive market. A home that looks fantastic, is in a good area, and is priced right could go under contract the 1st day that it comes on the market. This happens all the time in Baldwin County. I'm always doing market research and I often see homes that have gone under contract within the same day it was listed or the day after. If you are pre-approved and find the perfect home for you, you will be well positioned to purchase and not lose out.
On a side note, it's always best to use a local lender. Local loan officers already know our market and have dealt with our local title companies and appraisers making the loan process much more smooth.
Are you wanting to buy a home in southern Alabama? Please contact me. I'll walk you through the whole process as well as provide you with several lenders that I've had great results with in the past (if you need one).
Jeff Nelson
eXp Realty Southern Branch
251-654-2523
jeff@livegulfshoreslocal.com
Step 1 - Determine How Much You Can Afford
Step 3 - Get Pre-Approved for Your Mortgage
Step 4 - Establish Your Needs and Wants in a Home
Step 5 - Time to Go House Hunting
Step 7 - Get Final Approval for Your Loan
Step 8 - Contingencies, Appraisal, and Repairs
Step 9 - Utilities and Insurance
Step 10 - The Final Walk Through