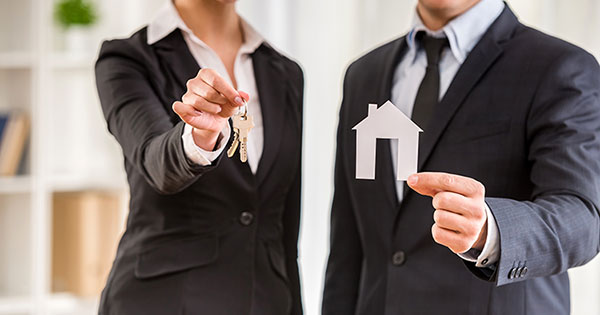 With all of the work that goes into buying a home, a Realtor is an important partner to have on your team. Finding homes to consider, scheduling appointments, reviewing neighborhoods, trying to figure out the abundance of paperwork, and dealing with the closing are just some of the many factors that buyers have to deal with if they're on their own.
As you know, there is a small percentage of home owners who try to sell on their own by FSBO and the main reason for this is to keep from having to pay a commission. On the other hand, there really is no reason at all to not use a Realtor when buying a home. There are many reasons why you should choose a Realtor to buy a home (I'll talk about that below) but the best part is, it doesn't cost you a dime. All commissions for the sale of a property are paid for by the seller so you get full representation by a professional who solely has your interests in mind at no cost to you for this service.
The Benefits of Choosing a Realtor to Buy a Home:
Education and Experience. Realtors go through a rigorous training and testing program initially as well as continuing education for the rest of their career. You really don't have to know anything about buying a home if using a Realtor. Also, it's important to work with an agent who has a lot of experience. You get to capitalize from years of experience of an agent who has already been in thousands of homes and sat at hundreds of closing tables. How great is that?
City and Neighborhood Knowledge. Realtors spend a great deal of time showing property and gain an intimate knowledge of neighborhoods and condo communities over time. For instance, I spend a lot of effort learning about all of the communities in Baldwin Counties and writing about them on this site. This can only give a buyer an edge to make the best possible decision about an area.
The Paperwork. The real estate industry is a highly regulated environment and experienced Realtors are savvy when it comes to the many disclosures, disclaimers, and timelines that go with buying a home. There is a plethora of documents that have to be in order and having someone to take care of it is worth working with a Realtor all on its own.
Price Advice. A Realtor will have or get the correct information of how a home should be priced. There have been many times where the home was priced too high and my client was willing to pay it. I stepped in and advised them to offer a lower amount, saving them thousands of dollars.
Understanding of Market Conditions. As with price, I as your Realtor know how to look at real estate market conditions and determine if you're purchasing in a buyer's market or seller's market. I'll analyze how long properties have stayed on the market and look at the condition of the homes that sold. There are a lot of factors that a Realtor looks at that can save you money.
Negotiation Skills. A seasoned Realtor has spent a lot of time working the deal with hundreds of people. Since it would be my duty to look out for your best interests, I would negotiate with the seller's agent to save you the most amount of money.
Here's another important point that many buyers do not consider when buying a home when they don't have their own agent. Let's say, you're driving through a neighborhood that you love and see this great house. The sign in the front yard is complete with a phone number so you call. You talk to the "seller's agent" who gladly shows you the home. You fall in love and write an offer. It all sounds great right? Here's the problem. That agent has a fiduciary relationship with his/her client, the seller. You as the buyer are not his client so the listing agent won't go to bat for you. They won't try to get you the best deal. In fact, it will be the opposite. They have the seller's best interests in mind so they will work to get the seller the most money. So, you need your own representation from a buyer's agent. Make sense?
If you need some dental work done, you wouldn't call your mechanic so it only makes sense to choose a Realtor when you buy a home. As a Realtor for nearly 13 years, I have the expertise to save you time and money along with making your transaction a smooth one.
Please contact me if you are planning to buy in Baldwin County which includes the cities of Spanish Fort, Daphne, Fairhope, Foley, Gulf Shores, and Orange Beach. We can meet over coffee, discuss your needs and wants, then hit the ground running.
Jeff Nelson
eXp Realty Southern Branch
251-654-2523
jeff@livegulfshoreslocal.com
Step 1 - Determine How Much You Can Afford
Step 3 - Get Pre-Approved for Your Mortgage
Step 4 - Establish Your Needs and Wants in a Home
Step 5 - Time to Go House Hunting
Step 7 - Get Final Approval for Your Loan
Step 8 - Contingencies, Appraisal, and Repairs
Step 9 - Utilities and Insurance
Step 10 - The Final Walk Through