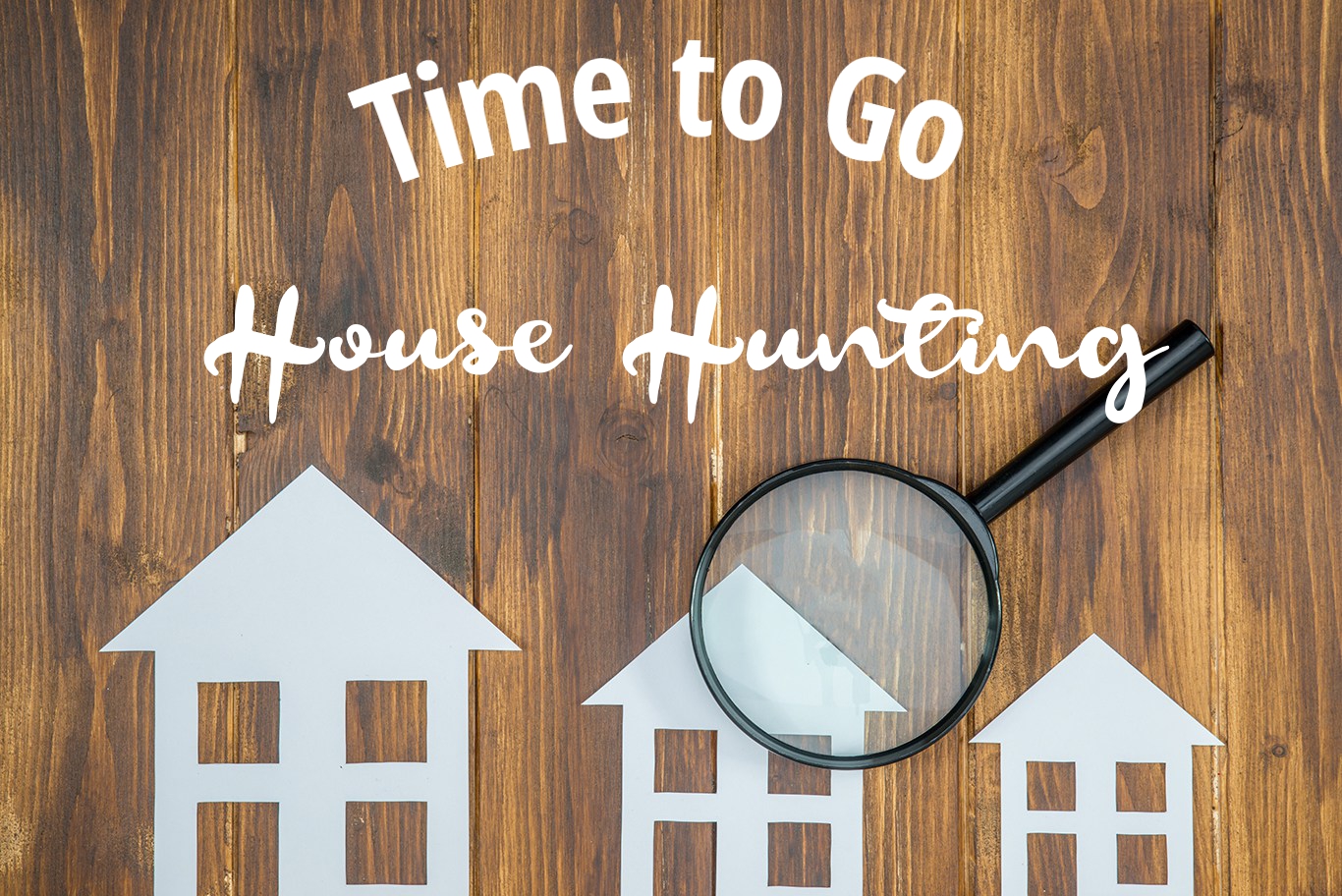 House hunting is a lot of fun but it can be a little overwhelming as well. It can be overwhelming because you want to make the right choice and it's not everyday that we make a decision that effects our lives for the next 2,5, or 10 years.
So, hopefully you read Step 4 - Establishing Your Needs and Wants and have prioritized what you truly need in your new home. At this point your Realtor (me of course) will narrow down the search criteria, pull together all of the best matches, and schedule a time for you to go on the grand tour.
Before we go look at homes in person, we'll talk extensively about exactly what you are looking for in a home including price range, type of home, square footage, number of bedrooms, school districts, etc. This is an important step because I'm going to set you up with a great system of notifying you about properties that match your search criteria. It's actually a website that is set up only for you. First, you'll be emailed notifying you each time there are properties that match what you're looking for. You're able to not only view the full listings of the homes that meet your exact criteria, you'll be able to "like" the properties that interest you and "discard" the listings that you don't. You can also send me messages through this site. It really is a great tool.
Here are a few tips to consider when you're ready to start hunting for your new home.
In most cases, sellers prefer at least 24 hours notice for showings so try to give your Realtor as much time as possible for your tour. Also, if you want to see condos in Gulf Shores and Orange Beach, the

best

time is early afternoon on Saturday. Many of those condos are occupied by tenants for the week and check out time is normally around noon. Now, these rules aren't in stone and showings can happen at any time, but just keep these "rules of thumb" in mind.
Bring your Home Buyer's Checklist (organizes your needs and wants in a property) with you so you can match it against all of the homes that you're going to see. Also, bring a notebook along to take notes about the home and how it compares to your checklist. I can also print you off a copy of each listing for you to take notes. This is really important, believe me! After visiting 3 or 4 homes, their features will start to run together and you'll forget what home had which feature.
Because neighborhoods effect property values, don't just focus on the home. Are there power lines running behind the home? How about nearby busy streets? Is the home you like 3 times bigger than every other home in the neighborhood? As you go through your tour, take note of everything.
Be comfortable. We may look at a half a dozen homes which is a lot of walking and going up and down stairs so you may as well dress accordingly.
When you're considering buying a home, always think about the resale. Any unchangeable blotches about the property that you're concerned with now will probably be a concern of a buyer when you decide to sell in 5 years.
Keep in mind that you're buying the home and not the taste of the current owner. Sometimes buyers get so caught up with how the home is currently decorated that they miss the big picture.
Focus on the aspects of the home that you can't change like its location, square footage, and structure. Don't get too sidetracked with a less than desirable carpet stain in the living room.
Oftentimes, buyers will want to take a "second look" at properties they like the best. This will allow you to take a little longer to be objective about such a big purchase. The goal is to reduce the original list down to 1 or 2 homes that are major contenders. The goal of the second look is to decide which home to place the offer.
Most people realize this already, however, some don't so..... Always remember that it's not nice or appropriate to go through the personal property of the seller while you're in their home. It's totally acceptable to open cabinet doors and closets because they're fixtures of the home that are permanent. Just don't mess with their stuff.
Take a moment to envision yourself living in the home. Just because the current room is set up to be a bedroom doesn't mean that it couldn't be an office or gym. The current owner may like green walls but you like an off white tone. Imagine your tastes in the home. Can you see yourself living there in 5 years?
Most of the time the seller does not want to be around while you and your Realtor are going through their home, however, sometimes they are. Although some sellers want to help because they really want to sell their home, it's important to never show your cards. This could really shoot down your negotiations should you decide to place an offer. If the seller is home, try to keep your thoughts to yourself and share them with your Realtor later.
House hunting can be a lot of fun. If you're buying in Baldwin County please contact me. We'll discuss your needs, send you listings that match your criteria, and then go find your new place.
Jeff Nelson
eXp Realty Southern Branch
251-654-2523
jeff@livegulfshoreslocal.com
Step 1 - Determine How Much You Can Afford
Step 3 - Get Pre-Approved for Your Mortgage
Step 4 - Establish Your Needs and Wants in a Home
Step 5 - Time to Go House Hunting
Step 7 - Get Final Approval for Your Loan
Step 8 - Contingencies, Appraisal, and Repairs
Step 9 - Utilities and Insurance
Step 10 - The Final Walk Through