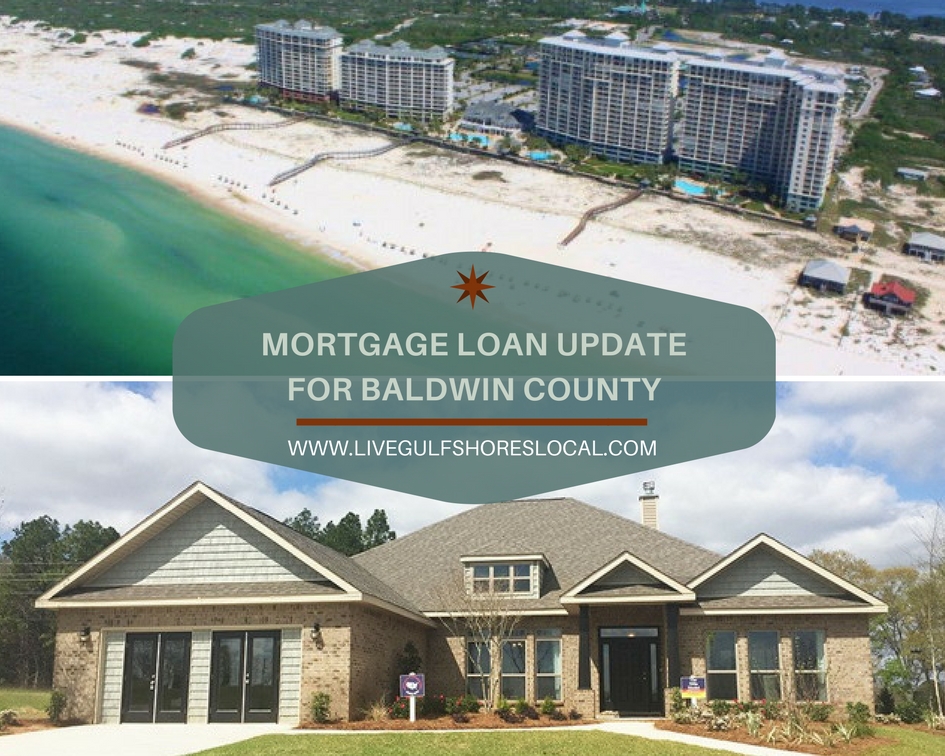 Ok, everyone knows I'm a Realtor and not a loan officer but I do my research and provide information that buyers need. We also all know that rates can change daily so the rates that you see on this page were obtained the day that I get them.
If you happen to see this post after the day that I write it, please call me. I'll get you in touch with a mortgage loan professional who will take care of you. LiveGulfShoresLocal is a large site and I have several lenders who I work with who will bring value to my clients.
Updated Mortgage Loan Rates for Baldwin County – 5/2/18
30 Year Conventional – 4.375%
15 Year Conventional – 3.875%
30 Year FHA – 4%
30 Year Va – 4%
Definition of Various Loans
30 Year Conventional (Fixed Rate)
A steady and fixed rate. Your payment will be the same the first month as it will be the last, 30 years later. This is the most common form of mortgage loan.
15 Year Conventional (Fixed Rate)
A steady and fixed rate. Your payment will remain the same from month one through the last month, 15 years later. The benefit is obvious – your home will be paid off in 15 years. Your monthly payment will be larger but your interest rate is typically lower. In essence, if you can swing it, you'll pay less in the long run to own your home if you need a mortgage.
FHA Loans
This is perfect for those who have a lower than desirable credit score and this loan can be either fixed or adjustable. It's also a great option for those who may not have enough money for a down payment for a conventional loan. The down payment for an FHA Loan is 3.5%.
VA Loans
This is the best loan for veterans. The greatest benefit is that your down payment is $0. There are a number of different requirements but most veterans would qualify for this.
Serve 90 consecutive days during wartime
Searve 181 days during peacetime
or 6 years in the National Guard or Reserves
Active duty for 90 consecutive days
Adjustable Rate Mortgages
These are great for home buyers who know that they will only be in their home for a few years. For instance, if you get a 5 Year ARM, you would have a fixed rate for the first 5 years but it could change after year 5. During those first 5 years you would typically realize an interest rate that is lower than a conventional rate.
Final Thoughts
I'll update this page weekly for rates but if you want to buy a home and not paying cash, call me. I'll give you several of the best lenders in the area. As a buyer, it's important to get the best rate and ask about fees.
When you're pre-approved and ready to start looking at homes in Baldwin County, that's where I come in. Let's get moving!
Jeff Nelson
IXL Real Estate – Eastern Shore
251-654-2523
jeff@livegulfshoreslocal.com