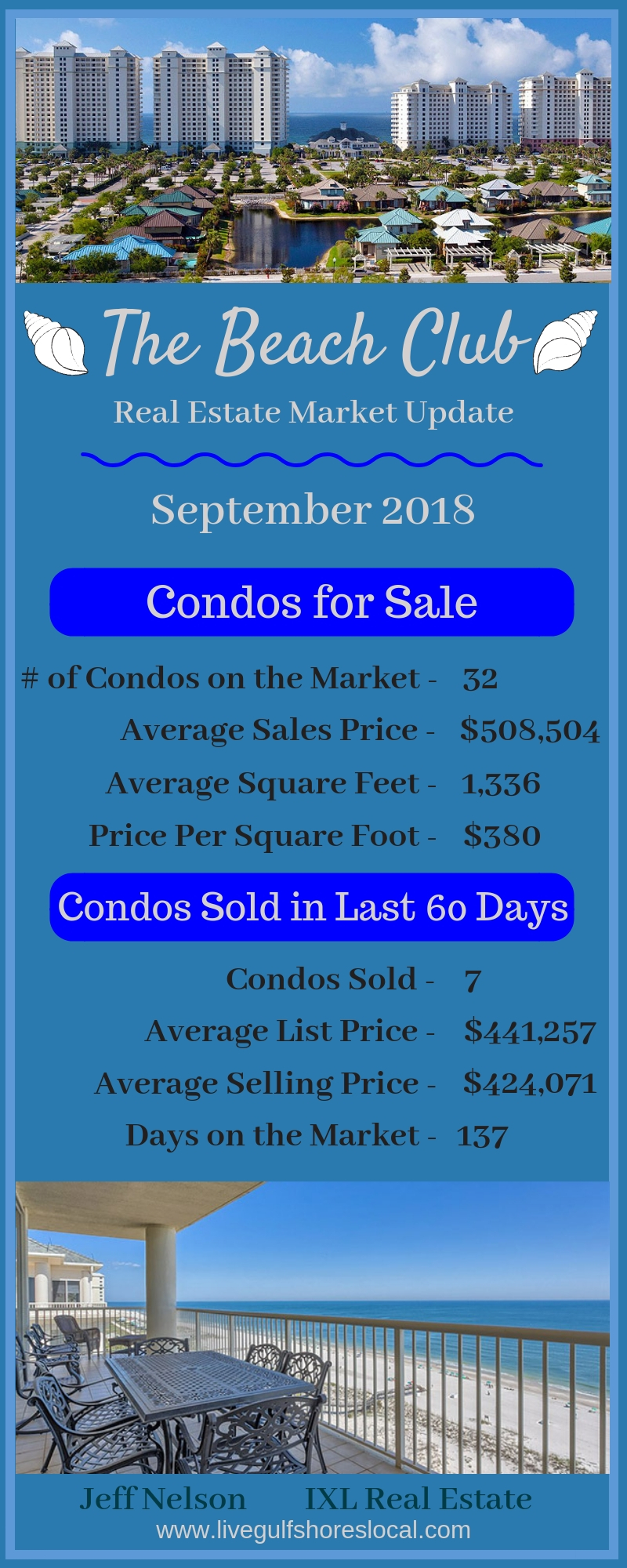 Welcome to the Real Estate Market Update for The Beach Club of Gulf Shores, one of the most impressive complexes at the beach. As a Realtor in Gulf Shores, I serve both buyers and sellers for The Beach Club so thank you for taking the time to drop.
The information below will cover the condos that are currently on the market as well as all of the condos that have sold in the past 60 days. This is helpful data that will assist you in making a more informed decision with your next purchase.
The Beach Club Condos For Sale
The Beach Club has a very large footprint at the beach of Fort Morgan in Gulf Shores. With 4 large towers, there are a total of 600 condos so don't worry that there are 32 units for sale. This represents only about 5% of the total market, which is typical of any complex or neighborhood.
The highest priced condo is listed for $999,000 with 2,636 square feet. Currently the lowest priced unit is for sale at $365,000. This unit has 1,041 square feet.
For the condos that are currently for sale in The Beach Club, the average price per square foot is $380 and the average Days on the Market is 144.
Condos That Sold in the Last 60 Days
Over the past couple of months buyers closed on 7 condos, which is pretty good for the off-peak season. The most expensive condo sold for $740,000 and boasted 1,968 square feet. The lowest priced condo was $363,000 and offered 1,038 square feet.
During this same time, the average price per foot was $351 and the listing to selling price ratio was 95%. This ratio means that buyers were able to (on average) get 5% off of the list price. Yes, we're still in a slight buyer's market.
If you're thinking about buying an investment property, second home, or full time resident please contact me. The Beach Club is a special place no matter what you're needs are.
For additional information about this complex and condos that are for sale here, please visit the main real estate page for The Beach Club.
If you have a condo to sell, I would love to show you what I can do to effectively market your home to get top dollar. Let's talk!