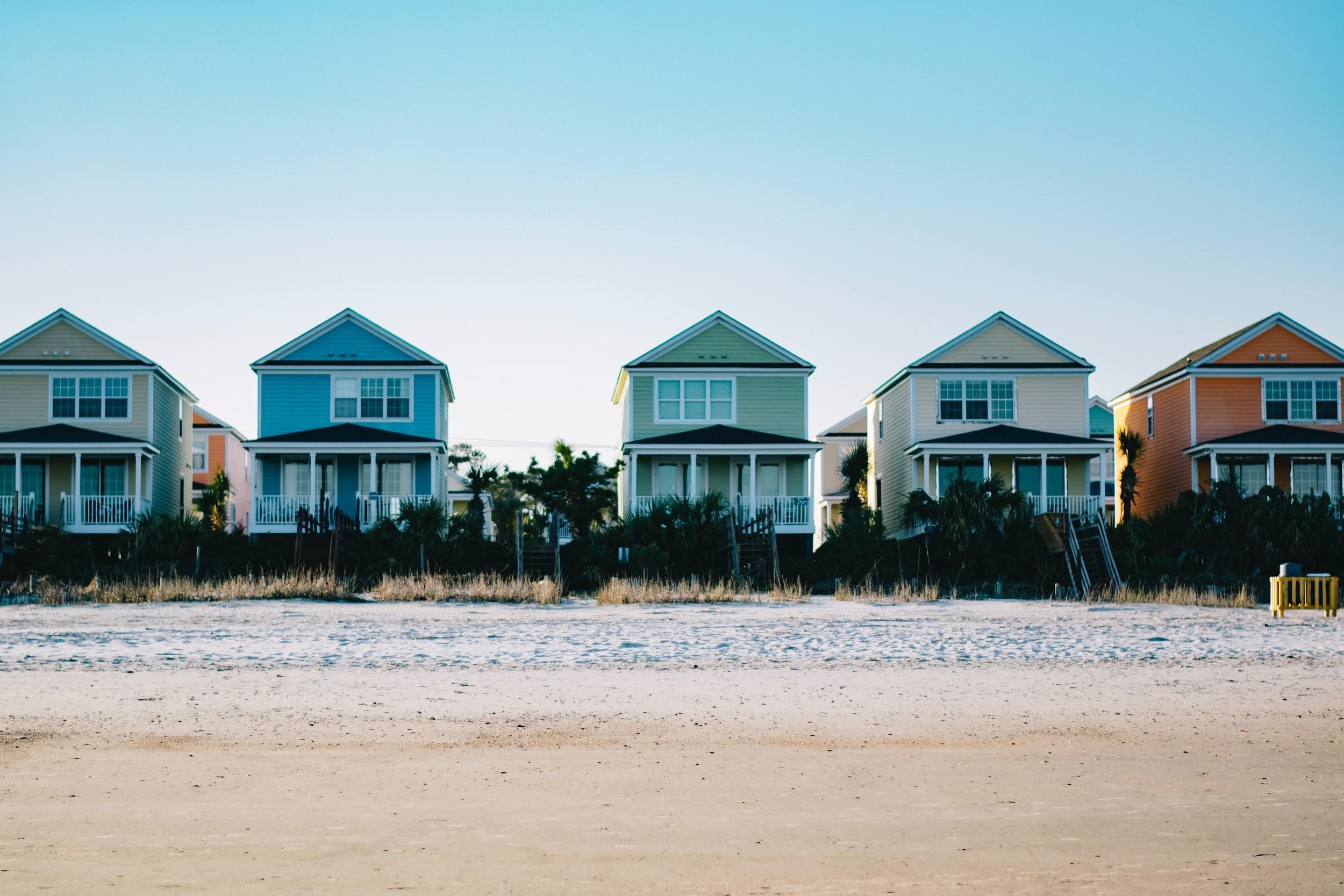 Is a Vacation Rental a Smart Investment?

Short-term rental apps like Airbnb and VRBO have expanded the market for vacation homes. No longer just a luxury for retirees and well-off families, vacation homes are now a viable investment. Over 40 percent of vacation homeowners cover all their costs through rental income and nearly one in three earn a profit from their vacation rental.

Those are appetizing numbers if you're thinking about buying a vacation home as an investment property, either to rent exclusively or use part-time for personal use. However, not every property is cut out for vacation home success. In order to turn a profit, your vacation property needs to be the right house in the right location.
Location
Location is by far the most important factor in any vacation home purchase. You can buy a gorgeous home with all the amenities visitors could want, but if it's not in a desirable location, you won't stay booked or charge high enough rates to be profitable.

It's hard to beat Gulf Shores if you're in the market for a coastal vacation home. According to Turnkey Vacation Rentals, Gulf Shores is a popular destination for vacationers every year; thanks to the area's many white sand beaches, music events, and golf courses, investment property owners can count on guests year-round. Prioritize inland properties near supermarkets, restaurants, and bars, as renters almost always want easy access to amenities during their stay. And if you plan to use the property for personal stays, you'll have no trouble finding a location that fits your tastes, whether a beachfront condo or a spacious home near a golf course.
Size
Two and three-bedroom homes are most popular with vacationers, especially in destinations that cater to families and groups. However, even one-bedroom properties rent well if they're in a popular location. Property owners can increase a unit's capacity with a pull-out bed in a living room or den, but make sure there are adequate bathrooms to accommodate all guests. Vacationers want to get out and enjoy all the area has to offer, not wait in line for a shower. Homes with one bathroom per bedroom attract the most guests.
Appearance
A home's appearance has a big impact on its profitability and upkeep. Keep this in mind if you won't be nearby much of the time and you don't want a home with a lot of problems in need of attention. If a property is in good shape but needs cosmetic updates, a small investment in home improvement could turn it into a lucrative investment property.

Focus updates on the kitchen, as this is where renters spend much of their time. Stainless steel appliances, modern hardware and fixtures, and updated countertops give a property a high-end feel. In the rest of the home, repaint walls; you can create a relaxing feel by painting the bedrooms in blue or green shades. Replace carpeting with tile or laminate for easy upkeep. A rental property needs to be maintained to a higher standard than a personal home, so hire a cleaning company to turn over the property between guests.
Amenities
These are the amenities that matter most to vacationers:


● Free parking
● Automated check-in
● Central air conditioning
● High-speed WiFi
● Cable TV or streaming
● Washer and dryer
● Fully-equipped kitchen
● Coffee and tea
● Premium linens
● Toiletries
The easier you make things for your renters, the happier they'll be. In addition to these amenities, provide a guidebook with detailed information on transportation, events, and attractions, where to eat and drink, and other relevant local information.

All of these details add up to a tall order. Before buying an investment property or turning your current home into a short-term rental, make sure it will net profitable rates after mortgage payments, remodels, and other expenses. Whether you want to fully finance your vacation home with short-term rentals or simply subsidize your own use, you want the effort you put into preparing and maintaining a rental property to be worthwhile.

Image via Unsplash
This article was provided by guest poster, Erin Reynolds of diymama.net. This single mother offers tips and advice about various home improvement projects and how to save money around the house.