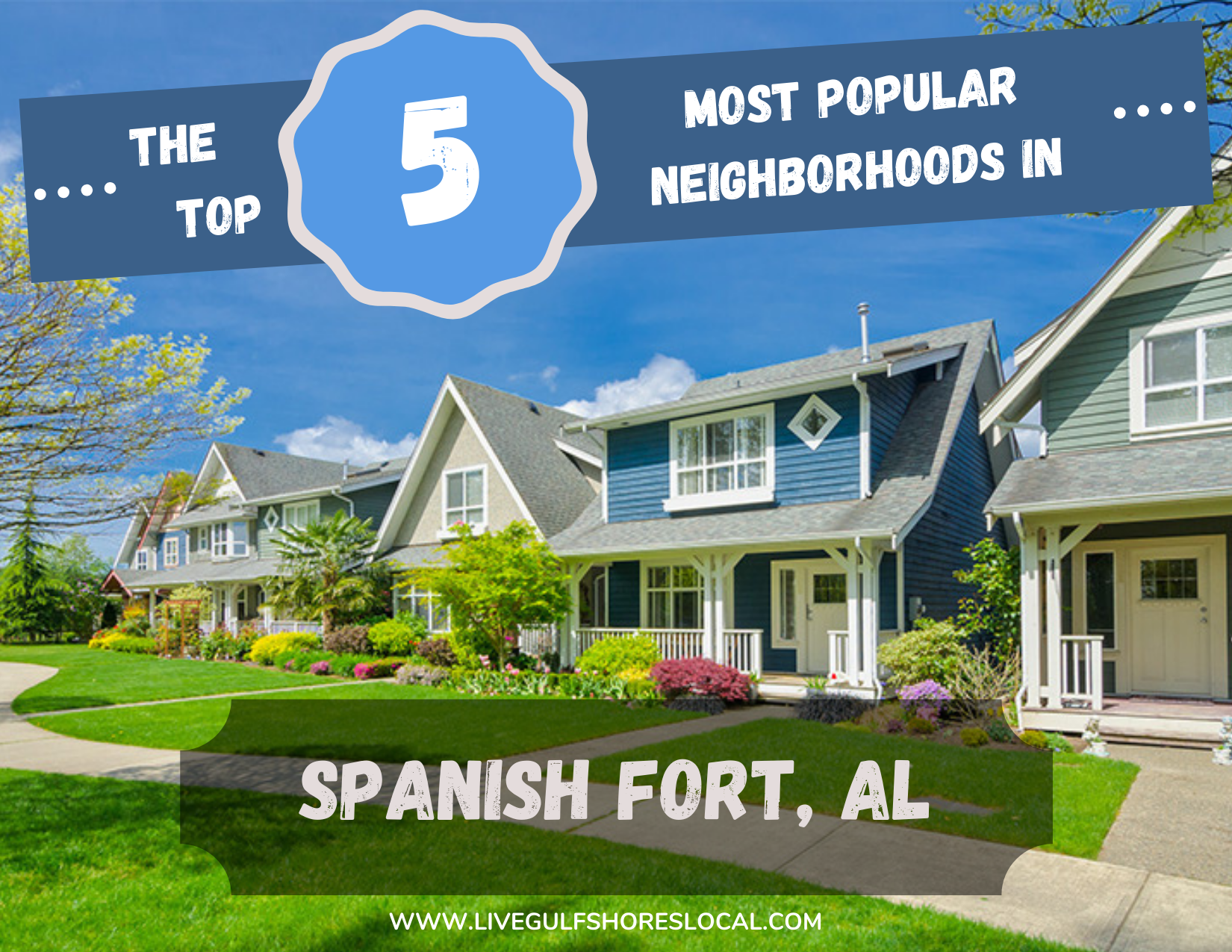 Spanish Fort is the smallest of the 6 major cities of Baldwin County in terms of population and geographical footprint, however, this area is growing fast with 541 homes selling this year so far. Today is 12/8/21 and all of the figures that you'll see today are the results of homes that have sold in Spanish Fort neighborhoods this year "to date".
Here you're going to find some of the most popular Spanish Fort neighborhoods. In other words, the communities that are listed below attracted the most buyers in the last 11 months. Of course, I could give you my opinion and call this article "The Best Neighborhoods in Spanish Fort" but that would make this list wildly biased. So, this group was compiled by actual buyers who were drawn to these areas for various reasons.
If you've been considering to make a move to Spanish Fort, the chances are good that some of these neighborhoods will come up in your search. So, it's good to know a little about each one. If you need more information, please contact me any time.
You can click on any of the neighborhood links below to see what homes are for sale there.

Homes Sold This Year So Far: 109
Stonebridge is a large neighborhood that was initially started in 2015 and it has typically been very popular since the first home was completed. Even though you could find homes for sale up to 6 years old, there are still many options to buy new construction in Stonebridge.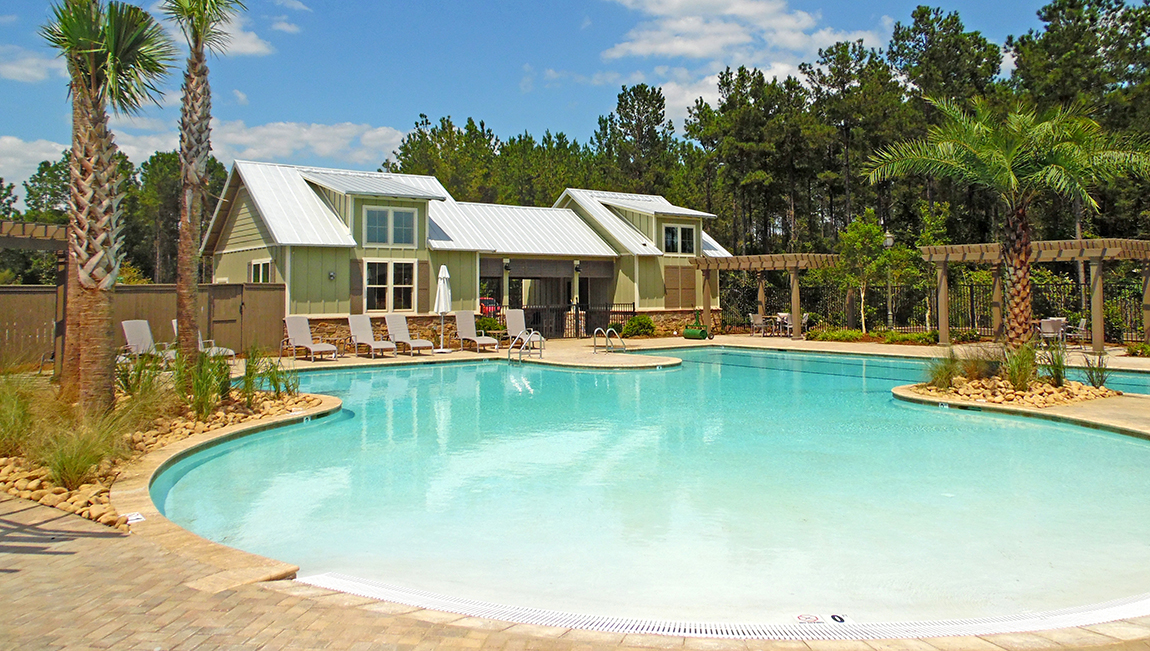 It's location off of Hwy 31 makes it very convenient to Hwy 59 where you can easily be on the interstate within just a few minutes. Going the opposite way out of the neighborhood, you will find plenty of shopping and restaurants at the Eastern Shore Center.
You'll find homes here from 2015 to the present with new construction still underway. The size of homes range from 1,659 square feet to 4,188 square, offering 3 to 6 bedroom options. Currently, the average sales price is $333,973 and the average price per foot is $140.
Stonebridge is surrounded by mature trees and is known for its plethera of amenities which include a gorgeous pool, bocce ball court, playground, and even a whiffle ball field. One of the best elementary schools in the county is located just a few miles down the street.

Homes Sold This Year So Far: 76
Stone Brook is the perfect neighborhood if you're a buyer in Spanish Fort and want to purchase a new or fairly new home at a decent price. The community is fairly large and located off of Jimmy Faulkner Rd, several miles from Route 31. Stone Brook can be found about 1 mile past Spanish Fort Middle School.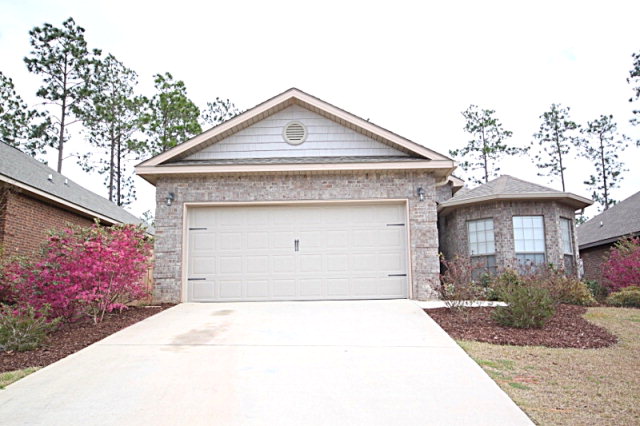 While the first homes here were constructed in 2005, most of the properties were built starting in 2012 through to the present. Another phase opened up this year in Stone Brook so your chances of buying new construction is very possible.
For the 76 homes that sold in Stone Brook so far in 2021, the average sales price was $238,284 with an average price per square foot of $136. The average square of these properties was 1,751.
You'll find mostly brick homes with open floors plans in Stone Brook.
The main road leading to this community (Jimmy Faulkner) is quiet with no lights so residents can be at a grocery store, drugstore, and other shopping in mere minutes.

Homes Sold This Year So Far: 47
Spanish Fort Estates has always remained popular year after year. I believe this mainly has to do with the fact that the neighborhood is heavily wooded and price.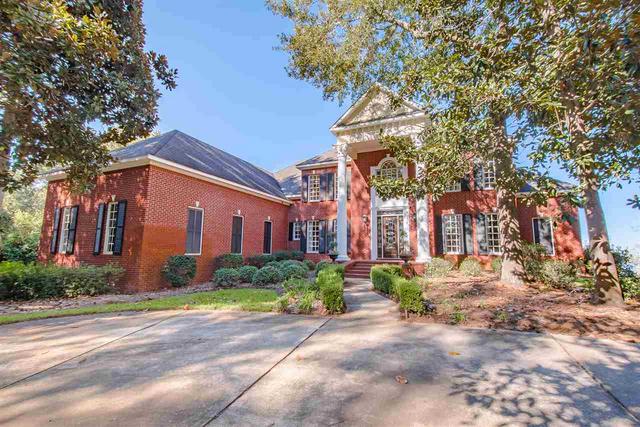 This neighborhood is large and all of the homes appear to be different from each other. You will definitely not get the feeling that this is a "cookie cutter" community. There is a vast difference in style, size, and price among the homes here.
We like to think of Spanish Fort Estates as an established neighborhood since some of the homes were built in the 50's, 60's, and 70's. However, you can still find properties that were constructed within the past 5 years. Because many of the homes are older, you will find a lower price per foot here. With that being said, it's obvious that buyers are attracted here with the high numbers of closings that we see year after year.
For the homes that sold this year, the average sales price was $337,503 with a price per foot of $125.
Spanish Fort Estates is located on the west side of Spanish Fort and some of the neighborhood even backs up to the water. Residents of these homes will enjoy cliff height views of Mobile Bay and the Delta, along with incredible sunsets. This community is very convenient to the Causeway where you will have the option to enjoy a number of seafood restaurants. You would also be close to I-10 if you commute to Mobile or have a need to drive over to Pensacola. Shopping is just a couple of miles away as well that includes a Bass Pro Shop, Hobby Lobby, and Home Depot.

Homes Sold This Year So Far: 25 in Spanish Fort & 77 total
There is no surprise that Timbercreek is on this list of popular neighborhoods. This is a large and gorgeous neighborhood that is wooded and located on a popular golf course.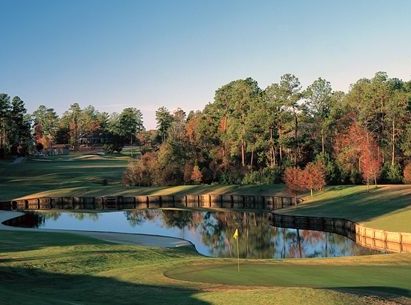 Let me explain the number of homes that have sold in this community. I ranked Timbercreek 4th because those homes are in the city of Spanish Fort, however, part of the neighborhood also lies in the city of Daphne. So, as a neighborhood in whole, there were 77 homes that sold so far this year, which gives it a ranking of 2.
Homes in Timbercreek are custom built for the most part, ranging greatly in size and style. It's easy to see that homeowners take a lot of pride with their properties, if anything, to match the beautiful surroundings in which they live. The neighborhood dates back to 1993 but close to 70 homes were built from 2015 to 2020 so there is a chance to own a fairly new home in a great neighborhood.
Of the 77 homes that sold in 2021 so far, the average sales price was $472,457 with an average price per square foot of $148. The lowest priced home was $259,900 and the highest was $1,164,000.
The neighborhood amenities here are a draw to buyers as well. You'll find 2 outdoor pools, a basketball courts, 6 tennis courts, and much more.
Timbercreek is just a stone's throw away from the interstate, shopping, and restaurants.

Homes Sold This Year So Far: 25
I'm a little partial to Highland Park because this is where I live. I absolutely love it here, mainly because the neighborhood is very quiet and surrounded by forest. I also like the style of homes in Highland Park, which give off of vibe of a French Creole style.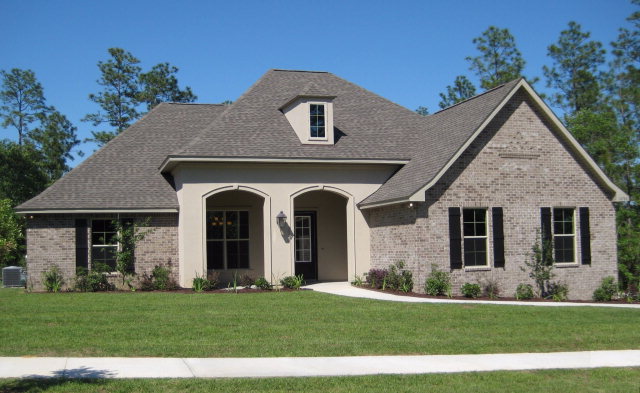 This community only has a total of 120 homes and it made this list mainly due to new construction. Once people buy here, not too many want to leave. However, I would encourage you to check just in case when you're ready to purchase. Highland Park is just a few years old and all of the new construction was completed recently.
For the 25 homes that closed this year, the average sales price was $404,835 with an average price per foot of $139.
You'll find tall ceilings, open floor plans, brick exteriors, tankless water heaters, and much more. The size of these homes range from 2,200 to 3,500 square feet.
Spanish Fort schools are just down the road on Jimmy Falkner and a ton of shopping and restaurants are just several miles away.
Thanks for taking the time to read about the most popular neighborhoods in Spanish Fort. For more information about these communities or any others in Baldwin County, please don't hesitate to get in touch with me.
Jeff Nelson
IXL Real Estate Eastern Shore
251-654-2523
jeff@livegulfshoreslocal.com