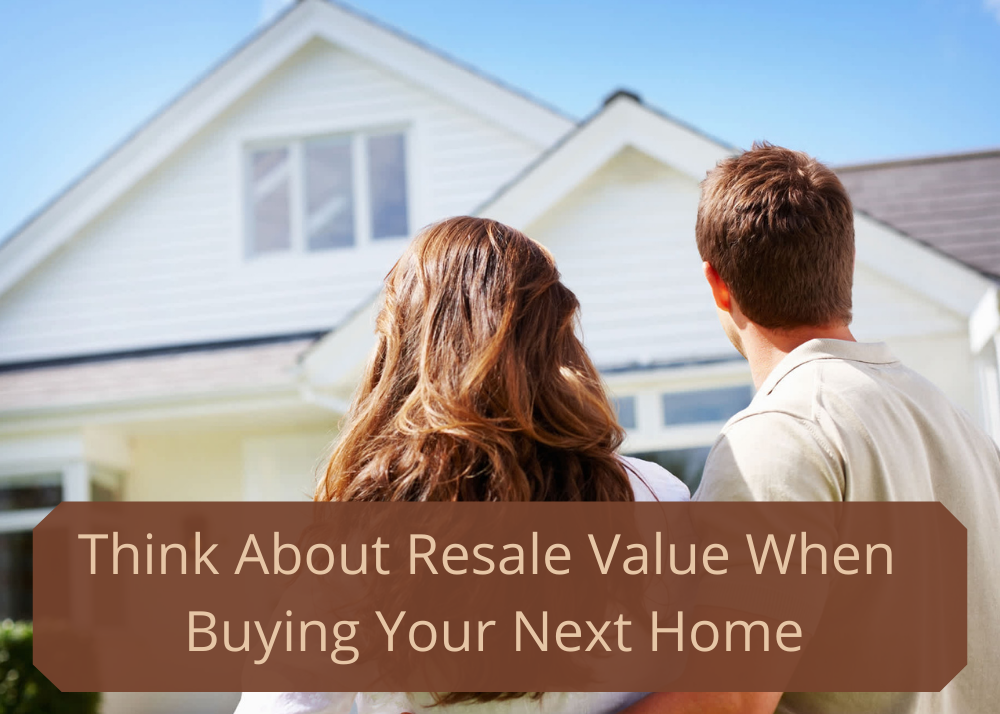 Things That Effect Resale Value of Your Home
So you're finally ready to purchase a home! Your finances are together, you know what areas that you like, and the timing is right. The last thing that you're probably thinking about is selling the home that you're getting ready to buy, right?
One of the most important tips in buying a new property is to figure out the pros and cons of a property. Eventually you will want to sell your property, be it next year or 20 years from now. While we don't have a crystal ball, there are factors about the property that we can look at now that could save you time and money down the road.
Outside Influences on Your Property
You may absolutely love the layout and yard of a particular property but there could be an obstacle or two that could hinder you from optimizing your resale value in the future. Here are a few to consider:
Power lines or tower directly behind the property
Crime - There are online resources to check out to see how comfortable you are about an area.
The property backs up to a shopping center
Traffic noise
On the other hand, there may be aspects of the surrounding area that could effect the resale value of your property in a positive way, like:
Great school system
Proximity to shopping or the interstate
Neighborhood amenities
Nature trails, green space, etc.
Just remember, if any one of these characteristics effect you in a positive or negative way, they will likely do the same for the next buyer of the property. The location of your dream home could mean thousands of dollars to you.
How Does the Current Sales Price Compare with Historical Prices?
There will be neighborhoods in every city that appreciate more than others, likely because of the items that were mentioned above. Your Realtor can easily check the historical data of the property to see what it sold for in the past. This can give you a good idea of how your new property will go up in value in the future.
Age
We all see home improvement shows that focus on revamping an older home and making it new again. However, unless the property was just visited by Chip and Joanna, an older home will probably not rise in value as fast as a newer home or new construction. For example, we have a popular neighborhood in my city where most of the homes were built in the 50's, 60's, and 70's. There are a lot of sales in this neighborhood annually, but the average price per square foot is usually less than newer homes in other areas.
If you love the ambience and "look" of older homes, then you don't have to consider this factor. Just don't expect the same value as a home that is just 10 years old or less.
Layout
As a Realtor, I hear the opinions of home buyers nearly every day. Most of the time, people are typically searching for properties that have open floor plans versus layouts that seem to be "cut up". I've always said that if you want to put yourself in the best position to win when it comes to resale value, go with the masses. This will only better your chances of selling your home quicker in the future, at a price that you'll be happier with.
Market Conditions
No matter when you decide to sell in the future, you'll need to consider the current market conditions during that time. While this factor is beyond your control, it's important to know what to expect. Your Realtor will be able to tell you whether you're in a seller's market or buyer's market. If you time the sale of your home right, you may come out better than you ever thought.
What's the Condition of Your Property?
This is something you can control. Making sure that all of the components of your home are up to date and taken care of will ultimately give you top dollar when you do decide to sell. For instance, if you're buying a home where the roof was just replaced and you believe that you'll only stay in the house for around 5 years, this would help your value. In the back of every buyers' head is the thought, "What will I have to replace in the near future?"
Also, it's important to realize that you won't get a 100% return on any renovations/repairs that you make when you sell but you should get a lot more than if you didn't do anything at all.
Upgrades
Updating your property will obviously attract more buyers, hence bringing you a higher price tag when you sell. When you're looking for a house to buy, look for updated kitchen and baths, granite counter tops, and new flooring. Look for neutral color paletttes. If you find this in your price range, you will likely appeal to the most buyers when you do decide to sell.
The Great Outdoors
Many people look at their yard as another living space so you also want a property that brings this to the table as well (or be willing to make it appealing when you sell). Here are a few things that will help a property retain its value:
Green lawn
Well-kept flower beds
Attractive patio area or outdoor kitchen
Fresh exterior paint or at least a good powerwash
Trees that do not pose a threat to the home
Quirks and oddoties
I'm all for making your house your home by adding your personality into it. However, when you arrive to the point of selling one day, you will want to "think like the masses". Bold paint colors should be brought back to neutrals, for example. Ornate woodwork or dark green walls may be charming to you but it could have a polarizing effect on most buyers.
Buying a home should be fun and enjoyable. By taking some of these ideas into consideration should help you to have a more pleasant experience when you sell your home in the future.
If you are considering a purchase in Baldwin County (lower Alabama), please give me a ring!