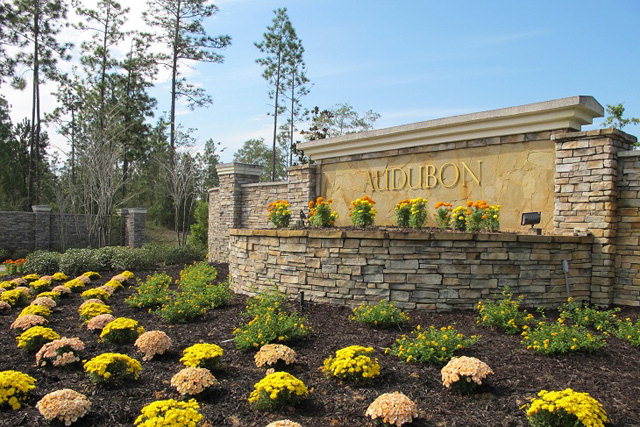 Audubon Real Estate and Homes for Sale

As a Realtor in Spanish Fort, I represent both buyers and sellers for Audubon. Look below for additional information about this impressive neighborhood as well as all of the homes that are for sale here. Of course, I'm just a phone call away if you need more details on a particular house or if you would like to schedule an appointment.
Audubon is a beautifully, wooded neighborhood with large homes and over-sized lots, located about a mile from Spanish Fort High School. The neighborhood itself is roughly 200 acres containing 57 home sites with lush landscaping, lots of green space, trees, and hills.
See All Homes for Sale in Audubon Below
Popular streets in Audubon include:
Alder Avenue
Bunting Court
Tern Court
Verdia Court
Whimbret Way
With construction only beginning in 2011, most of the homes that are for sale have up-to-date features, including open-floor plans and tall ceilings. As stated earlier, the homes are large, using 5 different floor plans throughout the community, ranging in size from 3,000 to 4,100 square feet. All of the homes in Audubon are either 4 or 5 bedroom properties.
Living in Audubon
No matter what you're in the mood for, living in Audubon will put you close to shopping and plenty of great restaurants.
According to Yelp, here are the top rated restaurants that are located within just a few miles from Audubon:

Original Oyster House - 3733 Battleship Pkwy
Ed's Seafood Shed - 3382 Battleship Pkwy
Half Shell Oyster House - 30500 Hwy 181
Blue Gill Restaurant - 3775 Battleship Pkwy
Felix's Fish Camp Grill - 1530 Battleship Pkwy
California Dreaming - 30500 State Hwy 181
Cheryl's Cafe & Market - 322 Spanish Fort Blvd
R and R Seafood - 1477 Battleship Pkwy
Chef 181 - 10179 Eastern Shore Centre
Also, there is plenty of shopping available at the Eastern Shore Centre located just 2.8 miles away.
Schools for Audubon
<br />
Important Spanish Fort Websites:
Please contact me if you would like to visit any of these homes for sale in Audubon or if you have any other questions concerning the Spanish Fort Real Estate market.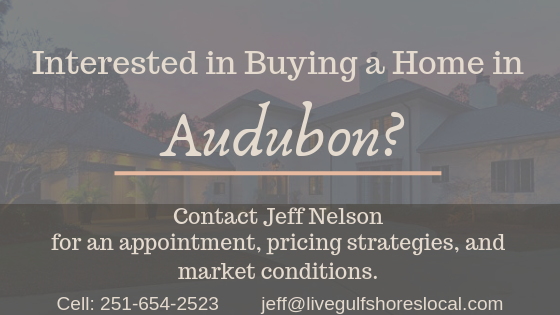 ALL SPANISH FORT SINGLE FAMILY HOMES FOR SALE BY PRICE

$100,000 to $200,000 - $200,000 to $300,000 - $300,000 to $400,000
$400,000 to $500,000 - $500,000 to $600,000 - $600,000 to $1,000,000
For Sellers in Audubon
Click here if you already own a home in Audubon and want to sell.
See all homes that have sold in Audubon here.

Please remove some of the selected filters.